Sandusky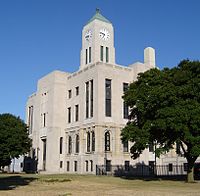 Sandusky
is a city in
Ohio Erie shore west
and county seat of
Erie County
, on Ohio's north coast along
Lake Erie
between
Cleveland
and
Toledo
. It is perhaps best known for
Cedar Point Amusement Park
, home to some of the world's tallest and fastest roller coasters. It is one of Ohio's prettiest downtowns and is very clean. Walking along the waterfront in the business district should be considered very safe compared to most cities. There is a pier for those who want to fish. They say late winter fishing is great at the pier due to the fish gathering in Sandusky Bay for spawning in the local rivers and streams. Elevation: 580ft/176.8m.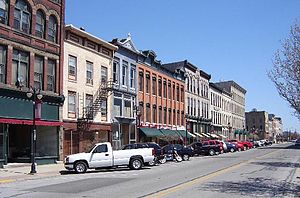 Get in
By boat
A popular way of traveling during summer is by ferry, many companies offers day cruises and excursion trips to the
Lake Erie Islands
. Some of the larger companies includes
Jet Express
, that runs daily ferries during summer to and from
Kelleys Island
,
Cedar Point
and
South Bass Island
(Put-in-Bay). Additionally,
Owen Sound Transportation Company
runs the largest passenger ferry along the Lake Erie, the MV Jiimaan, between
Leamington
,
Pelee Island
and Sandusky.
Most ferries arrive at , located at 101 West Shoreline Dr at the northern end of Jackson St.
Launch ramps
Shelby Street Boat Launch, 101 Shelby St. +1 419-621-1059. Host to many fishing tournaments.
Marinas
Castaway Bay Marina 10 Harbor Parkway. +1 419-626-3611
Cedar Point Marina 1 Cedarpoint Dr. +1 419-627-2334
Fox Run Pier at Lyman Harbor, 1615 First St. +1 419-625-9626
Sandusky Harbor Marina, 1 Huron St., +1-800-877-3625
By car
On the Ohio Turnpike (I-80):
Take Exit 118(7) and follow the signs west on U.S. 250.
Take Exit 110(6A) and follow State Route 4 north.
By train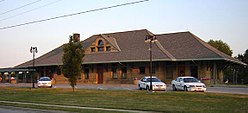 The city is served by two daily
Amtrak
trains,
Capitol Limited
between Chicago and
Washington, D.C.
and
Lake Shore Limited
between Chicago and
Boston
/
New York City
. All services pass through in the middle of the night, often making rail travel quite inconvenient.
phone: +1 419 627-5900

address: 1200 N Depot St

The waiting room is not generally open, but on nights with more than the usual riders, the police unlock the well-maintained passenger waiting room. You may want to call about 20 minutes before your arrival to double check.
Get around
Driving is easy and pleasurable. Ferries to the islands leave from downtown Sandusky,
Catawba Island
,
Marblehead
and
Port Clinton
to the west. If you are just pleasure driving, consider going west along the lake to
Marblehead
,
Catawba Island
and
Port Clinton
. These are more scenic areas with plenty of tourist attractions. Be on the outlook for bicycles and pedestrians during the day and after dark. Traffic and drinking while driving laws are strictly enforced.
Pedestrian traffic is prohibited on the Cedar Point causeway (and is very impractical).
Sandusky Perkins Area Ride Connection (SPARC), +1 419-627-0740. The SPARC offers three routes to various stops around the city of Sandusky and Perkins Township including the Sandusky Mall, museums, stores, and area businesses. , to view a schedule. Rides are $1/person; exact change required. Deviation routes up to 1/2 mile are offered with a 24-hour advanced reservation.
There are several taxi companies offering transportation throughout the city and most offer call ahead service.
See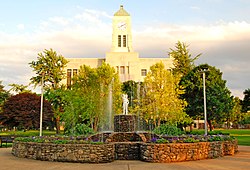 The main attraction is of course
Cedar Point
, but the surrounding area along the lake offers plenty to see. By going west toward Catawba Island (which is accessed by a land bridge), you will find plenty of historic sites like the
Marblehead
Lighthouse from where you can see Cedar Point, or picnic, fish or watch the lake boat traffic and enjoy the coolest breeze in Ohio. Johnson Island has a Civil War Cemetery at the site of a Civil War Officers prison compound. The area is littered with historic sites. The older cemeteries in Sandusky and on the islands are also very interesting for those who appreciate stone carving.
Often overlooked is the beach at Cedar Point, one of the nicest and cleanest beaches on Lake Erie. It is adjacent to the Breakers Hotel at Cedar Point and outside Cedar Point fence. Seldom, if ever crowded.
Elutheros Cooke House

address: 1415 Columbus Ave

A three-story mansion that features a ruby and cranberry glass collection, antique furnishings, a garden, greenhouses and a gift shop.

address: 404 Wayne St

Sandusky Library's local history museum with four floors of exhibits featuring Johnson's Island Civil War Prison Camp, Cedar Point and many other artifacts that shaped local life.

address: 125 Meigs Street

This museum interprets the maritime history of the area including boat building, recreational boating, passenger boats, shipwrecks, wetlands, commercial shipping, fishing, and the boats of Sandusky's Underground Railroad through interactive exhibits and educational programs.

phone: +1 419-626-6111

address: 301 Jackson Street

Enjoy menagerie of rare and unusual carousel carvings. Kids of every age can ride the antique carousel and watch woodcarvers breathe life into new horses. Be sure to visit the gift shop.

Ohio Veterans Home Museum & Hall of Fame

address: I.F. Mack Building 3416 Columbus Ave

A military history museum featuring memorabilia from the Civil War, World War I, World War II, Korean Conflict, Vietnam and the war on terrorism. You can also check out an exhibit on Johnson's Island and its role in the Civil War.

Underground Railroad Trolley TourDiscover Sandusky's Underground Railroad history during this narrated trolley/bus tour of the abolitionist's homes and sites used by fugitive slaves.

phone: +1 419-625-4084

address: 614 West Perkins Ave

1/2 mile oval asphalt track. Stock car racing at its finest. Nice track, located close to Cedar Point.

phone: +1 419 626-4467

address: 3319 Milan Road

Haunted house, XD 3D theater, motion rides, Ghostly Gifts.

Castalia Fish Hatchery

phone: +1 419-684-7499

address: 7018 Homegardner Rd

facility owned by state. Raise over 470,000 steelhead and rainbow trout for stocking Lake Erie tributaries.

Castalia Quarry Reserve

phone: +1 419-625-7783

Abandoned limestone quarry, surrounded by forest and fields. Hiking, mountain biking, scenic.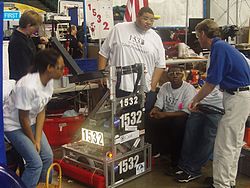 Do
Sandusky and the surrounding areas are hopping from Memorial Day to Labor Day. Tourists travel from all over the Great Lakes and Midwest Regions to visit Cedar Point and many other amusement venues, and for boating, fishing and island hopping on the nearby
Lake Erie Islands
. If you are planning to fish and are not familiar with the area, keep in mind that although you catch some fish from the shore, those with the big catches are fishing offshore. Charter boats can provide everything you need except a license, for about $100 per person per day or more. They, and the
"head boats"
, have navigation equipment and sonar equipment to find the fish at spots the boat owners are familiar with on the lake.
Head boats
are not quite as fancy and take more people, but prices are as low as $35 per head.
Fishing charters
Cruises - ferries & catamarans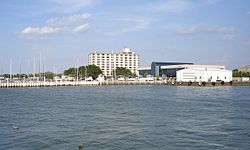 Welcome center
Events
Nature
Buy
If you are visiting the Sandusky area during the summer months, you will find plenty of fresh veggies, peaches, tomatoes, sweetcorn, grapes are all grown locally and available at the orchards to the west.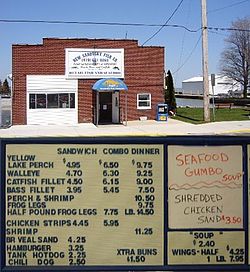 phone: +1 419-626-8575

address: 4314 Milan Rd

A&B Hobbies & Cycles
Eat
Sandusky, being on the North Coast of Ohio offers some of the finest fresh water seafood available. The fresh water perch and walleye available in the area are fantastic. Other local favorites include turtle, white bass, pickerel and frog's legs. At the west edge of Sandusky is Toft's Dairy. They have a large ice cream parlor with great milk shakes and sodas.
Budget
New Sandusky Fish Company

address: 235 E Shoreline Dr

If you want fresh fish, this is the place. Located on the water front downtown. 80% of the building is dedicated to cleaning fish, which are delivered by boat to their dock, adjacent to the store. No inside dining. Picnic tables outside only. They also sell smoked fish-turtle meat-frozen sea food. Average meal $6.

Mrs. D's

address: 302 W Perkins Ave

Great seafood.

Dianna's Deli & Restaurant

address: 3002 Milan Road

Great food. Ribs, chicken, pasta. Open 24/7.

Tofts Dairy & Ice Cream Parlour

address: 3717 Venice Rd

Dairy products since 1900. Located at the west edge of Sandusky. They put the "cream" in ice cream. Open year around, selling numerous dairy products manufactured on site. They also offer a limited variety of soups and sandwiches between 11AM and 5PM on weekdays. If you appreciate great ice cream this will make your day! Best bang for the buck. A small in a cup or a cake cone is $2.40 and bigger than most places' large.

The Lunch Box

address: 154 Columbus Ave

Located in downtown very near the many boat docks in downtown Sandusky. The finest perch sandwiches and dinners are served with many traditional tasty favorites such as reubens, monte cristos, burgers, and grilled chicken sandwiches. After 11AM ask about the lunch specials that are a great value. Breakfast available all day. Hours are Sunday–Thursday 6:30AM to 3PM with Friday/Saturday hours 6:30AM to 8PM.
Mid-range
address: 212 Fremont Ave

(Route 6).

address: 2350 Cleveland Rd. W

Chet and Matt's Pizza

address: 1013 East Strub Road

A nice family-run pizza place that's close to Cedar Point.

Mekong

address: 4318 Milan Rd.

Great place for Vietnamese/Asian cuisine and a huge selection of beer.
Splurge
address: 142 Columbus Ave.

French-inspired food with attentive service and a warm atmosphere. Seasonal favorites and classic selections. Full bar and wine list. Outdoor seating, bar/lounge, reservations suggested, open year-round.

address: 145 Columbus Ave.

Dinner only. Food, wine and spirits in a casual atmosphere. Small plates, entrees, pastas and pizzas; wine by the bottle, glass and flight; beer and cocktails. Open year-round.

address: 129 Market St.

Chef-owned American bistro serving creative contemporary cuisine with a twist. Entertainment, outdoor seating, bar/lounge, reservations suggested, open year-round.
Drink
phone: +1 419-625-5474

address: 917 Bardshar Rd

(Off US 6) 1. Hours vary.

Hermes Vineyard

phone: +1 419-626-8500

address: 6413 S. Hayes Ave

(SR 4) 1. Ohio's largest vinifera vineyards. Open year-round.
Louie's: The favorite watering hole of the Cedar Point Staff. It's located just off Cedar Point Drive. On busy nights, patrons are required to show a Cedar Point employee ID.
Sleep
Be keenly aware that, during the tourist season (no doubt due to Cedar Point), accommodations can be higher priced and rooms may be hard to come by. The main tourist season begins in early June, after most schools have finished for the summer, and doesn't end until late August when schools resume classes.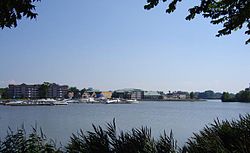 Budget
Mid-range
Splurge
phone: +1 419 627-2106

address: 1 Cedar Point Drive

Historic, family-friendly turn-of-the-century hotel located at Cedar Point. Offers packages with Cedar Point tickets.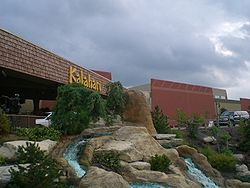 Battle of the Indoor Water Parks, Sandusky boasts many indoor water parks/resorts that draw families from all over the Great Lakes states:
Camping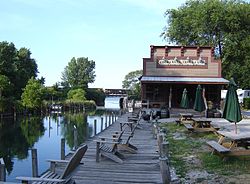 phone: +1 419 621-7900

address: 4711 Venice Road

24 RV/Tent spaces, restrooms showers, boat dockage, boat launch, fishing.

KOA Bayshore Campground
Connect
phone: +1 419 625-3834

address: 114 W Adams St

A historic Carnegie library, with a computer lab for getting online.
Stay safe
If swimming on Lake Erie, have a buddy nearby who can help if needed.

Stay Healthy
Go next