Sano
Sano
(佐野) is a city in
Tochigi prefecture
,
Japan
, adjacent to
Ashikaga
,
Tatebayashi
,
Tochigi
,
Kanuma
and
Midori
.
Understand
Sano is famous for Sano Premium Outlet, Sano ramen-noodles and Sano Yakuyoke Daishi which exorcises people in unlucky and critical ages.

Get in
By train
Sano station is centrally located and can be reached by both JR Ryōmō Line (両毛線) and the Tōbu Sano Line (東武佐野線).
JR Ryōmō Line
Tōbu Sano Line
About 85 mins from Asakusa (Tokyo) by limited express train Ryōmō.
About 16 mins from Tatebayashi
By bus
The bus terminal in Sano is located at the Sano Premium Outlets.
By taking JR Highway Bus "Marronier Shinjuku" or "Marronier Tokyo", you can get to Shinjuku, and Tokyo JR Stations within 90 minutes. Tickets cost around ¥1,300 one way and can be purchased at the bus terminals in each JR station.
Direct access to and from Narita Airport is available through Highway Bus "Salvia" or Chiba Kotsu Bus. It takes about 130 minutes. This can be purchased at Narita Airport transportation counter (ask for Sano, Tochigi prefecture) or at the Sano Bus Terminal. Cost is about ¥4,400.
By car
Take the Sano-Fujioka exit from the Tōhoku Expressway and follow National Route 50 west toward Sano,Ashikaga.
Get around

It is quite expensive to use taxis at the base price of ¥660. In front of JR/Tobu Sano train station (fountain side) there is a bus service that can take you around the city and one running between the station and the Premium Outlet Mall for ¥200.
There is also a rental bike service in front of the station, next to the 7-Eleven convenience store. Unfortunately, unless you speak Japanese, the owners cannot help you.

See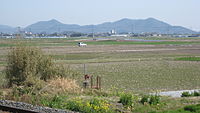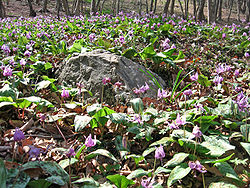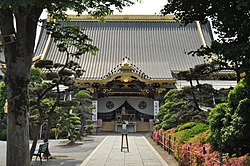 Mt. Mikamo (三毳山) is in the east of Sano city. It was praised by poets of the Manyoshu-8th century poetry anthology. Katakuri dogtooth pale purple flowers can be seen at Katakuri-no-Sato in Mt. Mikamo from late March to early April.

Katakuri Village

phone: +81 0283-21-1187

address: 佐野市町谷町112−1 112-1 Machiya-cho,Sano-shi

Katakuri is pink-flowered species of trout lily, belonging to the lily family. Enjoy the sweet,light purple blooming katakuri flowers. Blooms can be seen from the middle of March until early April every year.

Mt.Karasawa

address: 佐野市富士町1409 1409 Fuji-cho,Sano-shi

A natural park filled with Japanese red pine in autumn. Provided with hiking courses, you are able to enjoy everything from azaleas to red leaves according to the seasons. Remains of a ruined castle site from the Warring States Period. Visitors can still see the foetress remains at Mount Karasawa castle.

Shiroyama Park

address: 佐野市若松町2519 2519 wakamatu-cho,Sano-shi

Known as one of the city's symbol by Sano citizen. Famous spot for sakura and azalea, this park is always packed with visitors especially during peak viewing seasons in spring. Closed on Mon,2nd Thur.

Ume Garden

address: 佐野市富士町1387 1387 Fuji-cho,Sano-shi

140 white-blossomed and 80 red-blossomed plum trees. There are also sakura and azalea trees planted in the garden.

Mt.HouraiMt.Hourai has flourished as a holy place. A promenade is provided for pedestrians. Seasonal nature is beautiful, especially colored leaves in autumn.

Izuruhara Benten Ike Lake

phone: +81 0283-25-0410

address: 佐野市出流原町1117 1117 Izuruhara-cho,Sano-shi

Filled with carp swimming gracefully, Izuruhara Benten Ike was formed when water welled up from the limestone layer. the cleaness of the water makes this lake one of the top 100 clearest waters in Japan's ranking.

Sano Yakuyoke Daishi Temple

phone: +81 0283-22-5229

address: 佐野市金屋上町2233 2233 kanaikami-cho,Sano-shi

'Yaku' means misfortune; 'yoke' means protection; 'taishi' means monk. Over 1 million worshippers come, especially during New Year Festival, pray for their own safety. Daily open.

Kuzu Fossil Museum

phone: +81 0283-86-3332

address: 佐野市葛生東1-11-15 1-11-5 Kuzuhigashi,Sano-shi

Approximately 550 specimens (fossils,rocks and minerals),mostly from Kuzu(Sano City),from the exhibit of this museum. Closed on:Mon,Next day of holiday.

Yoshizawa Memorial Art Gallery

phone: +81 0283-86-2008

address: 佐野市葛生東1-14-30 1-14-30 Kuzuhigasi,Sano-shi

Displaying a lot of Japanese art painting and pottery art from Edo era. Closed on:Mon,Next day of holiday,Year-end and Nwe Year.

Sano City Museum

phone: +81 0283-22-5111

address: 佐野市大橋町2047 2047 ohashi-cho,Sano-shi

From clay pot warrior flag,many relics assoziated with region are displayed. Closed on:Mon,Next Day of holiday,Last Day of month,Year-Last and New Year.
Do
Besides eating your weight in the many ramen shops, directly north of the JR-Tobu Station (accessible by a direct exit from the station), is Shiroyama Park. Shiroyama Park is a park on a large hill and at one point used to house a castle. As you walk through the park, close to the station entrance is a small information building with clean restrooms and a small room with relics and pictures of the castle's excavation.
If you enjoy shopping more, for a couple hundred yen you can take a bus from the train station to the AEON Mall or the Sano Premium Outlets!
Strawbery Picking(Agritown)

phone: +81 0283-21-5215

address: 佐野市植下町802-4 802-4 Ueshimo-cho,Sano-shi

Sano is one of the famous places growing Tochiotome strawberries. Fresh and tasty strawberries are available directly from farms.Reservation are preferable. Closed on:Jun-Nov(strawberry picking)

Hikoma Japanese Paper Hall

phone: +81 0283-66-2481

address: 佐野市飛駒町22̇99 2299 Hikoma-cho,Sano-shi

Experience making Japanese Hikoma paper that has a long tradition and history. Closed on:Mon,Fri. Reservation required,Paper making 200yen.

Indigo Dyeing(藍染) Experience dyeing your own handkerchief or even hijab! Very old and traditional way of indigo dyeing passed on from centuries ago in Japan.

Yomogiyama Log Village

phone: +81 0283-67-1139

address: 佐野市作原町1271 1271 Sakuhara-cho,Sano-shi

Outdoor recreation spot equippend with a cottage, bathhouse, tennis court, and playground equipment made from logwood. Accommodation facility is also provided. Closed on:Tuesday Reservation required:Hotel charges 10,800yen.

Akiyama Hostels, Morisawa Woodland & Ancient Times Village

phone: +81 0283-87-0022

address: 佐野市秋山町771 771 Akiyama-cho,Sano-shi

(あきやま学寮、ウッドランド森沢、古代生活体験村)Multi-purpose accommodation facilities that are suitable for families or groups. Besides staying in a real log house, this hostel also provides a multi-purpose hall, training rooms, large indoor bath, barbeque house and the Akiyamaga Restrant to be used for various purposes. Log houses are surrounded by a forest located at the bank of the Morisawa River. Enjoy the crisp air and the refreshing murmuring of the river. Ancient life can be experienced in this village. There are four earth-lodge type houses and two cave-type houses. Closed on:Year-end and New Year Reservation required:Hotel charges 15,120yen

Sano City Kodomo no Kuni

phone: +81 0283-21-1515

address: 佐野市堀米町579 579 horigome-cho,Sano-shi

The thems of children's park are adventure, creation, and discovery. Closed on Mon,2nd Thur.
Buy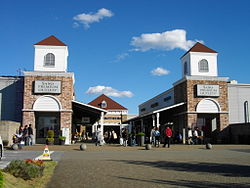 Sano Premium Outlets

phone: +81 0283-20-5800

address: 佐野市越名町2058 2058 Koena,Sano-shi

Approximately 170 stores of famous international and Japanese brands. Modeled after a town on the east coast of the United States. Closed on 3rd Thur in Feb.

Michi No Eki Domannaka Tanuma

phone: +81 0283-61-0077

address: 佐野市吉水町366-2 366-2 Yoshimiziu-cho,Sano-shi

A lot of Sano specialties are available and other delicious cuisines. 'Ashiyu'(foodbath) originating from the Tanuma Hotspring for free is also available. Illuminations at night during winter. Closed on Wednesday.

Sano City Kankoku Bussann Kaikan

address: 佐野市金屋上町2519 2519 Kanaikami-cho,Sano-shi

As center of souvenirs of the city, this store has 800 items made in Sano. Daily open.
Eat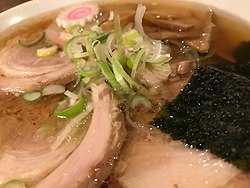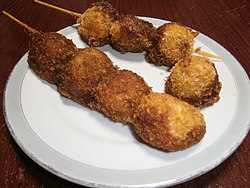 Sano is known for its ramen (chinese-style noodles) called
Sano Ramen
. There are plently of ramen shops on every street, and each person has their favorite.
Sano is also known for its fried potatoes called
imofurai
. Small potatoes arranged on a skewer, dipped in batter and into bread crumbs before being deep fried. The tangy and sweet sauce that is served with it, however, is the deciding factor on its taste. This is available at many grocery stores and imo-fry shops can be found all over the city.
phone: +81 283-22-7832

address: 栃木県佐野市若松町138

An excellent Ramen Shop just by Sano Station (JR & Tobu Line), which offers Traditional Ramen as well as Halal Ramen

Wakaba

phone: +81 0283-85-2156

address: 佐野市葛生西1-1-11

Halal correspondence. Reservation required.

Kogure Shokudo

phone: +81 0283-22-0618

address: 佐野市若松町

Halal correspondence.

Hotel Sunroute Sano(Arcadia)

phone: +81 0283-24-5000

address: 佐野市朝日町702-27

Halal correspondence.

Teppan Dining Sun

phone: +81 050-3468-3665

address: 佐野市若松町31 1F

Halal correspondence.

Nawab Zada(Aeon Mall Sano NewCity)

phone: +81 0283-22-5884

address: 佐野市高萩町1324-1 1F

Halal correspondence.

Miso Manjyu Araiya

address: (葛生店)佐野市葛生町2-1-25 (たぬまの杜店)佐野市吉水町1124-1 (佐野本町店)佐野市本町2942

Halal correspondence.
Drink

Upon exiting JR-Tobu Sano station, head towards the fountain and make a right. Immediately you will come across Trinity Cafe which is quite popular. The cafe has an Italian fusion theme but also offers delicious hand-made local ramen and a cosy atmosphere. The chef speaks English and there is often locals and foreigners enjoying the friendly surroundings. Follow straight past the first traffic light and you will find Ken's Bar, a cozy lounge that features local bands and artists weekly.
Other Japanese bars or izakaya can be found within walking distance from the station in this main area.

Sleep
There are several hotels within 5 minutes walking distance from JR-Tobu Sano station.
Sun Route Hotel
Sano Inn

phone: +81 283-24-5000

address: 栃木県佐野市朝日町702-27
Go next