Santa Catalina Mountains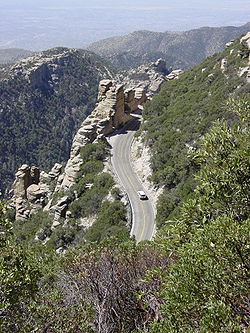 The
Santa Catalina Mountains
, often called simply the
Catalinas
, are a mountain range in the Coronado National Forest and located northeast of Tucson. Crowned by
Mt. Lemmon
at an elevation of , the range is a 'sky island', which has a very different climate from that of the valley and surrounding desert. This climatic difference makes it a popular tourist destination for those in the
Phoenix
and
Tucson
areas, particularly in the summer months.
The Catalinas are the home of Ski Valley, the location of the small town of Summerhaven, and the site of an astronomical observatory.
Understand
Santa Catalina Ranger District Office

phone: +1 520-749-8700 (Santa Catalina Ranger District)

address: 5700 N Sabino Canyon Rd

Sells the Coronado Recreation Pass, and offers maps and trail information.
History
Landscape
Flora and fauna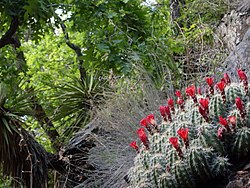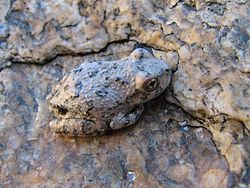 Climate
On average the climate at the summit is at least twenty degrees cooler than it is at the base. Please note that this means ample amounts of snow can, and do, fall on the mountain during the winter months.
Get in

The only way to really reach the mountain is on the Catalina Highway that begins in Tucson. During the winter months it is advisable to use vehicles that have four wheel drive and/ or snow chains as the road can become very slippery.

Fees and permits
Visitors are required to purchase a
Coronado Recreation Pass
($5/day, $20/year), which also is good for use in
Sabino Canyon
and in
Madera Canyon
(listed in
South Central Arizona
).
See
The town of Summerhaven, which has a year-round population of 100 that swells up during the summer months. Most of the town is being completely rebuilt after the 2003 Aspen Fire destroyed most of it.

Do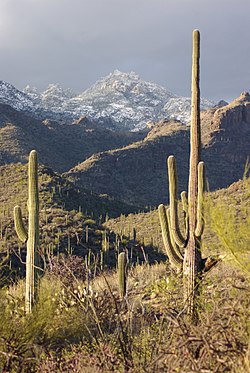 phone: +1 520-749-8700

This is a good area for wildlife viewing. A number of scenic and challenging trails can be accessed here from the north side of Tucson, as well as from Catalina Highway and Catalina State Park near Oracle. No mountain bikes, horses, or dogs permitted.

phone: +1 520-749-8700

address: 5900 N Sabino Canyon Rd (main entrance)

A spectacular desert canyon cut into the south side of the Santa Catalina Mountains, this area is justifiably popular with both locals and visitors and is the starting point for a number of hiking trails. Half-hourly trams operated by Sabino Canyon Tours ($8/$4 adults/children) can take visitors nine stops up into the canyon; a separate tram ($3/$1 adults/children) will take you into Bear Canyon and to the trailhead of the popular Seven Falls Trail. Free trail maps are available at the visitor center, which also sells a good selection of regional hiking guidebooks and topo maps.

phone: +1 520-626-8122

address: 9800 E Ski Run Rd

Operated by the University of Arizona, this astronomical observatory offers nightly observation programs and workshops for the public.
phone: +1 520-621-4079

address: 933 N Cherry Ave

Run throughout the year for teenagers, adults, and educators. Campers spend time learning how to use the astronomical facilities, which range up to telescopes in size, and collect their own research data. Truly a must-do for any astronomy guru, although the camps tend to fill very quickly so check their website for details.
phone: +1 520-576-1321

address: 10300 Ski Run Rd

The southernmost ski resort in the United States. It's a very small resort with short runs.
Rock climbing is popular throughout Mount Lemmon. With a variety of rock formations to match the climatic zones, the area is quite diverse with thousands of climbing routes and has everything from sport, trad, single-pitch and multi-pitch climbs. A guide book that covers the area can be picked up in Tucson.
Eat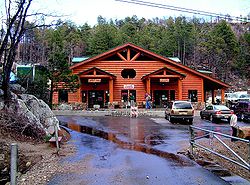 phone: +1 520-576-1321

address: 10300 Ski Run Rd

Pricey but beautiful.

phone: +1 520-576-1010

address: 12781 N Sabino Canyon Pkwy

At the far side of Summerhaven. They serve excellent giant cookies.

phone: +1 520-576-1468

address: 12856 N Sabino Canyon Pkwy

Fudge.
Sleep
Lodging
Palisades Ranger Residence Cabin

phone: +1 877-444-6777

address: E Organization Ridge Rd

The cabin is fully furnished and has indoor plumbing and electricity, but guests must bring their own sleeping bags and pillows. Pets permitted. The property is maintained by the US Forest Service, and reservations can be made online.
Camping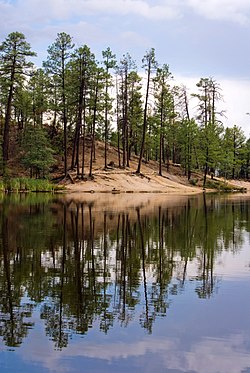 There are campgrounds in the mountains. Be sure to get a permit at the foot of the mountain, just before Molino Basin near milepost 4. Camping fees are in addition to travel permit, self-pay at entrance.
Backcountry
Stay safe
Dehydration is very easy on the mountain and altitude sickness is very common so be sure to drink plenty of water in order to avoid both! Take a pack of gum with you on the highway because Tucson's elevation is at around 2,500 feet and Mount Lemmon is over 9,000 feet.

Go next
Once you reach the top of the mountain, you can take a shortcut that will take you to
Oracle
but it is recommended that only 4-wheel-drive vehicles use it.