Shillong
Shillong
is the capital and the largest town in the
North-Eastern
India
state of
Meghalaya
.
Understand
Shillong (pop. c. 270,000) was the capital of
Assam
, but after the state was split as Assam and Meghalaya, meaning 'The abode of the clouds', it became the first capital of the newly-formed State of Meghalaya. The best time to visit Shillong is the rainy season - most of the famous waterfalls including those in
Cherrapunji
are in full flow in this time of the year. Located in undulating pine-covered hills, the city has a milder climate than tropical parts of India. The city centre is 1,496 meters above sea level. Home to several waterfalls, it is also known as the
Scotland of the East
. The British legacy is still visible in the architecture and the food habits of the population. The Assam-style houses with slanting roofs, a large number of windows, and wooden floors look like a piece of art (and happen to be very good idea, considering Shillong lies in a area where rains and earthquakes are very common).
Weather
Shillong receives heavy rainfalls during monsoon and the rainy season usually lasts longer than in the rest of India. An umbrella is therefore a necessity while packing your bags. Although people avoid the rainy season, it is generally the time when the city is clean (rains wash the streets of all garbage) and waterfalls are in full strength.
People
Most of the Shillong population belong to Khasi tribe, who are predominantly Christian. There are significant Bengali and Nepali minorities. An interesting aspect of Khasi culture is that they are a
matrilineal society
- the mother is head of family, the youngest daughter owns all the property and the mother's surname is passed on to the children.
Get in
By plane
Gopinath Bordoloi Airport (GAU)
in Guwahati (104 km from Shillong) is connected to rest of India with regular flights. It is also connected internationally by Druk Airlines (Royal Bhutan Airlines) from Bangkok, Thailand. Shared cabs (typically small cars from the airport, and larger Tata Sumos from Guwahati town center) are available from outside airport connecting to Shillong. The rate (as of June 2007)is ₹300-₹500 per passenger from Guwahati Airport to Shillong and takes 2.5-3 hours depending on traffic. The cab drops you off at Police Bazaar from where you can get a ride to almost any part of Shillong. En route from Guwahati to Shillong, you'll probably stop mid way at Nongpoh to freshen up and get some refreshments. Nongpoh is also a good place to pick up bamboo pickles and other condiments.
Shillong Airport (SHL)
is in
Umroi
, about 40km from Shillong (also known as Barapani Air Force Base or Umroi Airport). It is a small airport with flights via Air India to/from Calcutta on certain days of the week. A bus operated by M.T.D.C runs from Airport to Shillong market.
By helicopter
The government of Meghalaya operates a twice-a-day helicopter service to Shillong from the Guwahati Airport and back. The helicopter flies to the ALG (Advanced Landing Ground) Shillong, an Air Force Heliport located around 15 km away from the city center. Tickets are modestly priced at ₹1500 (28 USD) per person. Travelling by helicopter reduces the tedious 4 hour road journey by road from the Guwahati Airport (which is the airport which you'll probably arrive at if visiting Shillong) to a pleasant 20 minute flight. Tickets can be booked from the Meghalaya Helicopter Service counter at the Guwahati airport (for details, talk to the Meghalaya Tourism helpdesk in the Arrival Lounge) and from the Meghalaya Transport Corporation counters in Shillong.
By train
There are no rail lines in Meghalaya. The nearest railway station is Guwahati. It is 105 km from Shillong (reportedly takes 5 hours via taxi) and very well connected with all major cities of India.
By bus
The main interstate bus stand is located right next to
Guwahati
railway station. Buses run by
Assam State Transport Corporation (ASTC) and Meghalaya Transport Corporation (MTC)
ply every half an hour from Guwahati to Shillong. The ticket fares vary between ₹30 to ₹100, depending upon bus class (ordinary, semi-deluxe and deluxe). Many of the buses are very old, and the only visible difference among bus class is the number of people allowed to sit. Many private run buses also run between two cities but they leave from Paltan Bazar area and cost around ₹70. Private buses might be better built but are occasionally crowded and have more stops en route.
Buses usually take around 4 hours with a mid-way stop at Nong-poh.
By car
Shared taxis are quite easily available from Paltan Bazar area, which is adjacent to the railway station in Guwahati. These are generally SUV-sized vehicles (Tata Sumo, Toyota Innova and Mahindra Bolero) shared between 8 people. They take around 3 hours to reach Shillong from Guwahati. Prices in shared taxis (SUV vehicles) range from ₹150-₹250. Sleek cars (Tata Etios and Maruti Swift Dzire) are also available, at prices of about ₹1500-₹2500 (depending on the type of car).
Get around

Best way to go about in Shillong is on foot. The city itself is small and can be easily covered walking and exploring hills and people.

By bus
For places within city limits, city buses are good options. There are two kinds of buses that pass from Shillong - City bus and Bazar bus. The maroon city buses operated by the Shillong Public Transport Service (SPTS) are ideal for commuting within the city. The conductors on each bus has an electronic ticketing machine and passengers have to buy their tickets from him as soon as they board the buses.

By taxi
Black and yellow unmetered shared taxis ply within city limits. These are faster and are always shared; rates may vary from ₹5/- to ₹15/- maximum. Being shared taxis, drivers often pick up additional passengers en route to the same destination, in order to make a better fare. If one decides to negotiate the "hire" of a taxi, however, the driver will not pick up any more passengers (or stop roadside to find more) but the fare will be significantly higher than if one had just hailed the taxi as it passed by.
For sightseeing it is a good idea to hire a taxi cab for full day. The fares should be fixed before travel. Hotel staff will be able to give you an idea of reasonable rate.
Much of the infrastructure is basic and many roads outside city are in bad shape due to heavy rains and poor maintenance, but within the city the roads are quite good. Although the city traffic ranks second in the country in terms to vehicles to population ratio, Mumbai being first, it is very slow and disciplined unlike most of India.

See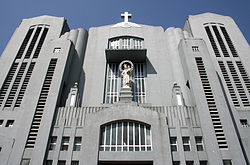 Bishop & Beadon FallsLocated in Suna valley,these two are very beautiful falls. Suna is the home to wild animals such as deer, leopard,langurs,wild cats and numerous bird species.

Butterfly MuseumThere is a huge collection of different types of butterflies. Students of zoology will find them interesting. This place is also attractive for adults where they can see the natural beauty and play with the beautiful and colourful butterflies. This museum presents some of the finest and rarest species of butterflies.

Cathedral of Mary Help of ChristiansCathedral of Mary Help of Christians is the cathedral of the Roman Catholic Archdiocese of Shillong which covers the Khasi and Jaintia hills of Meghalaya. The Cathedral is the principal place of worship of the over 300,000 strong Catholics of the Shillong Archdiocese which covers the Khasi and Jaiñtia Hills of Meghalaya. It is one of the most beautiful churches and is perched on a hill. It is located in the Laitumkhrah locality in Shillong. This Cathedral is named after Mary the mother of Jesus Christ. Besides being the pride of the Catholics of the region, the church has also become a great tourist attraction.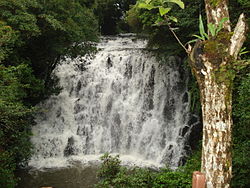 Don Bosco Museum of Indigenous North East CultureRun by the Salesian order of the Catholic Church, the Don Bosco Museum is a truly amazing repository of information on the entire North Eastern states of Assam, Meghalaya, Manipur, Mizoram, Nagaland, Arunachal Pradesh and Tripura. Located within the precincts of the Sacred Heart Church, Mawlai, the edifice iteself is shaped like a spiral and its distinct form is discernible from quite some distance away. It has an amazing collection of attire, accoutrements, weapons, ornamentation and rare photographs. This is also the largest cultural museum in the whole Asia. Fr Sebastian is the priest who has taken up the cause of preservation of art and culture with 'missionary zeal!

Elephant FallsIt is in Upper Shillong area which also houses the Eastern Air Command of Indian Airforce. The scenic fall is not continuous and more of collection of smaller falls. It has footpath leading to bottom fo fall where it reaches a small lake. Its name elephant falls was given by British. Because there was a rock by the side of fall which resembled elephant. The rock was destroyed in earthquake.
Golf courseShillong golf course is located at an altitude of around 5200 ft. This is the first golf course of India which has 18 holes in it. This place is like a dream come true for the putters. This golf course is so beautiful and located at the unique location that some time it is compared with the " Glen Eagle Course" of the United State.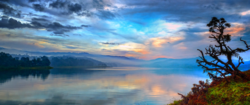 Lady Hydari ParkThe park has variety of local flowering plants and orchids. It also has a small zoo within it. Children wiil like it as there are few swings, sea-saws, slips for them. It is a famous picnic spot for local population. This park is named after the Lady Hydari, the first lady of the state, wife of the Governor of Assam. This park has a mini zoo and a deer park, which is spread over more than one kilometre.

Shillong PeakShillong Peak is the highest point in state of Meghalaya (1965 meters above sea level). There is a view-point where you can get breathtaking view of Shillong city. Peak is easily accessible from the Upper Shillong or Jowai Road. The city view during night is a scene to remember. It is host to a radar station for Indian Air force and tourists are advised to declare their cameras while reaching view-point and not to take pictures of radar facilities.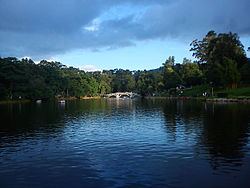 Sweet FallsLocated in Happy Valley, it is a very steep fall. Extreme caution is advised as there are no barricades and rocks are nearly always slippery (due to rain or dew).

Umiam Lake

address: meghalaya

A beautiful lake north of Shillong, which resembles the 'Lochs', or lakes of Scotland, and is a must-see for all tourists. This lake is man-made and is better known as 'Barapani' (big water) for its sheer size. It was created by damming the Umiam river in the early 1960s. There is a water sports complex with sports such as kayaking, water cycling, scooting and boating. There is a garden (Lum Nehru park) by the side water sports complex.

Wards LakeThis horseshoe-shaped artificial lake is below the Raj Bhavan (Governor's Residence). Boating facilities are available in the lake and surrounded by a fairly large garden. It has a wooden bridge at the middle. The winding walkway around the lake's periphery provides an enchanting experience of passing through flowerbeds and fairyland lighting with gradually undulating grounds, hemmed in by lush greens. Lots of lotus plants with leaves are there on either side of lake. One can find lots of colourful fishes (mostly grass carp) in the lake. A cafeteria is there to provide refreshment. A fountain dancing to the tunes of song is also there.
Do
Take a walk through Iewduh (Bara Bazar)-Iewduh means Big Market - It is one of the biggest market in North-East India. There are separate areas dedicated to vegetables, fruits, iron works, fish, beef, betel and so on.
Visit the State Central Library - it was started at the time of British Raj and holds many rare books and almanacs. For British searching for clues about ancestors in this area, it is a gold-mine. Unfortunately with time and poor management many books are being lost.
Explore the forest around Shillong peak - There are no large or dangerous animals and forest is full of rare and exotic plants - orchids, pines and others including the famous insect eating pitcher plant (Nepenthes khasiana).
There are many beautiful caves in Shillong.
Buy
Iewduh is the largest open street market in north-eastern India. It has large sections dedicated to local fruits, vegetables, honey, fish etc. As a tourist, one can get a very nice picture of local life in here.
Traditional bamboo handicrafts and woollen handmade shawls are most popular buys. Additionally art-crafts made of wood and bamboo furnitures are popular. Bamboo shoot pickles are quite favourite of the tourists. Please visit the Meghalya Govt. Handicrafts Showroom "Purbashree" located in police bazar.
Shillong is one of the fashion capitals of India,it has innumerable number of shops selling top quality brands from India and abroad. The well known ones are RAPs Apparel in Raps' Mansion MG Road, Uncle Shop, In-Fashion, Broadway Collection, Selection Centre, in Police Bazar, etc..

Eat
There are a variety of restaurants in Shillong. Most of the better ones are located in
Police Bazar
area. Chinese, Indian and Tibetan foods are popular and even khun ksew.
Bamboo Hut in RAPs' Mansion MG Road is one of the famous hangout and also the CITY Dhaba near Earl Holiday Home.
One should definitely try
Momos
(steamed Tibetan dumplings filled with cabbage and pork/chicken) They come as small momos and big momos and are very popular snacks.
Shillong has a pre-dominantly Christian population. While pork, chicken and fish are easily available in restaurants run by local Khasis, beef isn't as abundant in restaurants. Cleanliness also remains an issue in smaller food-outlets.
Khasi and Tibetan recipes use very little spices (including salt) unlike cooking style of rest of India and emphasis is on boiling or roasting rather than frying in oil.
For Indian snacks, one can try Delhi Mistaan Bhandar in Police Bazar which in my opinion,has the best jalebis in the world. The staff is, however, notoriously lethargic, so be prepared to wait up to half an hour just to be able to place your order. In short, stick to the freshly made jelibis since they are worth it, but avoid anything else here.
Apart from these, the hotels mentioned below have restaurants that have their own charm.
Ginger
at
Hotel Polo Towers
is good,
Kenmore
at
Hotel Knight Inn Shillong
serving delectable craft cuisine,
Royal Heritage
has a nice restaurant.
Sip & Dine
at
Hotel Alpine Continental
have excellent restaurant.
Delhi Mistan Bhandar

address: Police bazar

Vintage sweet shop in Shillong,famous for its jalebis.

Chef's Multi Cuisine Restaurant

phone: +919436332977

address: M G Road- Opp SBI, Shillong

Great food at reasonable prices

Foodplus

address: Laban Last Stop Taxi Stand

A fast food joint Cum lodge

Lamee Rastaurant

address: G.S road, police shillong

Fantastic place for casual and fine dining with a tasty multicuisine menu

Madras CafeThis small but busy place in polica bazar serves some authentic south Indian dishes like idlis, dosas, vada etc.. Dosas are their favourite and are crispy and hot. They also serve some south Indian rice dishes.

Munchies

address: laitumkhrah

Munchies Cafe Awesome location & outdoor eatery with parking space.Friendly setting for some truly good comfort food. Lively, chilled out atmosphere with music. Everything is simple, homemade & fresh.

Sesame

address: Laitumkhrah

Serves South-east Asian cuisine including traditional tribal food. Newly opened and offers an interesting menu including the Jaintia thali.

Sharma Bhojanalaya

address: Near Police Bazaar

For all those who look for vegetarian food. Serves decent food, marwari thali priced at ₹40. Good food for veggies

Trattoria

phone: +91 96128 52889

address: Police Bazar, Shillong, Meghalaya 793001

Place to get Khasi delicacy.
Drink
It is the drinker's paradise.Because of the tax structure on alcohol in this state, you will be hard pressed find cheaper drinks anywhere else in India, if you are the type who buys liquor from a shop and drinks in your hotel room.
If you like pubs and clubs, then Shillong has quite a few of them.
Cocktails at Hotel Alpine Continental.
Cloud 9, Centre Point.
Polo Irish Pub, Hotel Polo Towers.
Tango at Police Bazar in O B Shopping Mall.
Nightlife is generally at its peak on Fridays and Saturdays. Sundays are very, very dull.
MOT

address: Laitumkrah

Matter of taste, MOT is an amazing coffee shop which serves pastas, sandwiches and pizzas too. Irish coffee is a must try.

Swish

address: laitumkhrah

Swish Cafe which is opening soon after undergoing renovation, is a favourite haunt of youngsters and anyone who wants a good cup of coffee and some tasty snacks. Its a cute little coffee shop with a lot of character!

Dylans Cafe

address: laitumkhrah

Dylans is a popular cafe and a tribute to Bob Dylan.
Sleep
Shillong has options for all kind of travellers. Most of the hotels are located in and around the Police Bazar which is the noisy, crowded city centre of Shillong. Hotel Polo Towers and Royal Heritage have locations that are more relaxing. Backpackers might want to check the
Youth Hostel
near Office of Chief Telecom Officer (CTO Complex). Internet reservation is available only in few starred hotels.
Budget
B&BRosaville Cottage,

phone: +91-9402594025

address: Demseniong

Also includes Kenmore Restaurant, which serves mouth-watering food from Chinese, Indian and other cuisines.

Hotel Rainbow ShillongGS road Police bazar Shillong Tel :+91-9436731482

phone: +91-9954364952

Laimukhra,Shillong

Lake View InnMG Road,

The Majestic HotelPolo Road,

Rohit Guest House

phone: +91-9864506161

Near Shillong Times Building,
Shillong Club Guesthouse near Police bazaar

phone: +91-9774012129

Lachaumiere Shillong Tel :

Youth Hostel

phone: +91 364 2222246

address: Vivekananda Road

Rather run-down institution run by the government of India. Obvious choice for budget traveler, but do not expect to meet up with international backpackers. Instead, figure on sharing a room with 15+ Indian people.
Mid-range
Hotel Alpine Continental3 Star, Shillong

Hotel Centre Point (+91 364 222 0272/ 222 0480 Email: centre_point91@rediffmail.com)

Hotel Polo TowersShillong`s Only 4 Star Hotel,

LuxuryRi Kynjai Resort, ),

Royal Heritage Tripura Castle (+91 364 250 1111/49 Email: rh_tripuracastle@rediffmail.com)

phone: +91 986 2158574

address: Buddhist Temple Road, Shillong

Clean and comfortable B&B with friendly, helpful owner located in quiet residential area. They also have one dormitory for ₹300 per person.

Hotel Barbareek Inn

phone: +91 364 254 5660

address: Mawlonghat, Opp. Anjalee Cinema, Shillong, Meghalaya 793001
Go next
There are many interesting places for outing from Shillong.
Cherrapunji (or Sohra as called locally) is around 60 km south of Shillong. It holds the world record for the highest rainfall ever in a calendar year. It is famous for its various waterfalls (most famous of all Noh Kalikai Falls) and limestone caves. The monsoon is the best time to enjoy thundering waterfalls. Limestone caves are full of stalactites and stalagmites and you will find many adventurous souls venturing deep into them.
Jaintia Hills This is not a hot tourist spot but one can find a beautiful lake, a 700 hundred years old Durga temple and a rock garden.
Jakrem, 64 km from Shillong, is a hot-spring of sulphur water, believed to have curative medicinal properties.
Mawsynram is 56 km from Shillong and is known for the Giant Stalagmite formation shaped into a "Shivalinga" and found inside a cave known locally as Mawjymbuin. It also gets the heaviest rainfalls in world in recent years.
Sacred Forest (or Mawphlang as called locally) are groves around 25 km away from Shillong. These are considered sacred by Khasis and people were forbidden to enter them earlier. This ensured protection of a dense growth of several kinds of trees including the Khasi pine. The heavily covered grounds around the forests facilitating growth of ferns and orchids most of them endemic.
Umiam is a water sports complex, developed upon the reservoir of the Umiam Hydro Electric Project, around 20 km north of Shillong. The campus consists of a lake resort and a park. It also offers many water sports activities.