Sitka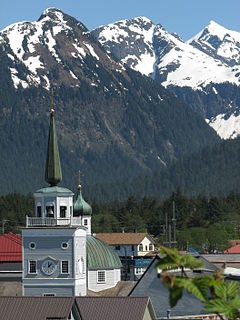 Sitka
is a city of about 9,000 on the Pacific Ocean coast of Baranof Island in
Alaska
. First settled by Tlingit Aboriginal people, Sitka also has history as a Russian settlement. Sitka was the Russian capital of Alaska, established in 1799 by Alexander Baranof of the Russian American Company. In 1867 when Russia sold Alaska to the U.S., the transfer ceremony took place on Castle Hill at Sitka on October 18, a day celebrated as Alaska Day. Sitka attracts now about a quarter million visitors a year.
Get in
Sitka is on Baranof Island on the outer waters of Alaska's Inside Passage, and is accessible only by air and by sea.
By plane
Sitka Rocky Gutierrez Airport

phone: +1-800-426-0333

address: 605 Airport Rd

Sitka enjoys daily jet service by Alaska Airlines from hubs such as Anchorage and Seattle.
Sitka Tours provides an airport shuttle to the downtown area or to any accommodations. May–September, $6 one-way; $8 round-trip.
By sea
Sitka is a popular port of call for many cruise ships that sail the Inside Passage from May through September. The majority of large cruise ships dock at the Old Sitka Dock at Halibut Point, about six miles north of the downtown area. From the dock, you'll take a free 15-min shuttle bus ride to Harrigan Centential Hall in downtown Sitka. When the dock is in use, cruise ships anchor offshore in Crescent Harbor, and smaller boats are used to tender passengers ashore to the Crescent Harbor Lightering Facility (near the Centennial Hall) or the O'Connell Bridge Lightering Facility (at the foot of Castle Hill). The town has a free municipal Wi-Fi system that was paid for by the docking fees that the cruise ship pay.
Alaska Marine Highway, Phone: +1-800-642-0066. The Alaska Marine Highway ferries provide year-round service for passengers and vehicles. Although you can not drive to Sitka by land, the Alaska Marine Highway ferries can get you and your vehicle there.
Get around
The downtown area of Sitka can be explored by foot. A
walking map
, with two suggested loops, one westward to the Sitka Channel, the other eastward to the Alaska Raptor Center, may be obtained from the Summer Information Desk in the Harrigan Centennial Hall near the Crescent Harbor Lightering Facility. Bring your mobile devices to help you get around downtown; Sitka has a free municipal Wi-Fi system paid for by the cruise ship docking fees.
Community Ride +1 907 747-7103. Founded by the Sitka Tribe of Alaska, Sitka Community Ride has been serving Sitka's Community since 2002. Operates three bus lines – Green, Red, and Blue – M–F 6:30AM to 6:30PM. Holidays Observed: New Years Day, Memorial Day, Labor Day, Alaska Day, Thanksgiving Day, Christmas Day.

Transit Shuttle

phone: +1 907-747-7290

Runs only on days when there are scheduled to be at least 1000 cruise ship visitors. May–Sep M–F. Shuttle operates one hour after ship arrives in port up until ship departure. Stops every 25–30 min at Crescent Harbor Shelter, Sheldon Jackson Museum, Sitka Nat'l. Historical Park, Alaska Raptor Center, a downtown stop by Random House, the Tribal Community House, O'Connell Bridge docking area. $10pp all day pass; $5pp round trip.

phone: +1 907-747-8888

Operates 4AM–midnight.

Yellow Jersey Cycle Shop

phone: +1 907-747-6317

address: 805 Halibut Point Rd.

Full service bike shop with daily or weekly bicycle rentals.

Esther G Sea Taxi

phone: +1 907-747-6481, +1 907 738-6481 (cell phone)

Marine transportation to remote locations for hiking, biking, camping and kayaking. Captain Davey Lubin.
See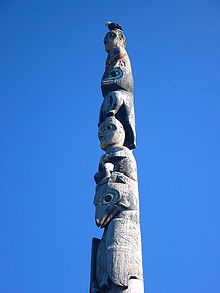 phone: +1 907-747-0110

address: 106 Metlakatla St
There is no food service or lodging in this park.
The visitor center is open year round: mid-May through September daily 8AM–5PM; October through mid-May: M–Sa 8AM–5PM. Closed on Federal holidays during the winter months. Over 12 years old $4, under free. Wheelchair accessible. The Southeast Alaska Indian Cultural Center, totem poles, and museum exhibits are in the building. Exhibits depict traditional Tlingit life. A short video reviews Sitka's history.
The Russian Bishop's House open mid-May through September daily 9AM–5PM. Ranger-led tours are offered every 30 minutes. October through mid-May open by appointment only. 12 years old $4, under free. This original log structure built in 1843 is one of the last remaining buildings from the Russian colonial period. Not wheelchair accessible.
Park Trails open mid-May through September daily 6AM–10PM; October through mid-May daily 7AM–8PM. Free. Walk in a temperate rain forest under towering trees, observe migrating salmon, explore the intertidal zone, and study wildlife. A pleasant walk through the Alaska woods with interesting totem poles interspersed. The Village Watchman, the Raven in Human Form, the Raven and a Bear are some of the figures displayed.
Other sights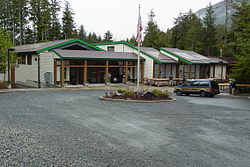 address: 1000 Raptor Way

Bald eagles and other raptors from all over the Western United States are treated at this 17-acre facility bordering the Tongass National Forest. See the eagles, hawks, falcons and owls up close.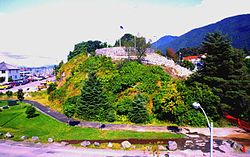 Castle HillBaranof Castle State Historic Site, a National Historic Landmark. American flag raising site. In 1867 when Alaska was transferred from Russia to the U.S. the Russian flag was lowered and the American flag raised here. In 1959 when Alaska became the 49th State, the first 49-star American flag was raised here. Once the site of a two-story log mansion known as Baranof's Castle, which overlooked Sitka Sound during the Russian fur trading era. A fully accessible walkway leads visitors to the top of the hill and provides outstanding views of downtown Sitka and waterfront. Interpretive panels provide opportunities to learn more about the history of this site.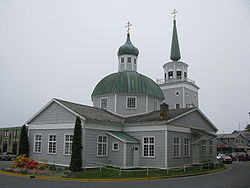 St. Michael's Russian Orthodox Cathedral

phone: +1 907-747-8120

address: 240 Lincoln St

National Historic Landmark. Constructed 1844–1848, the Cathedral of St. Michael the Archangel was the principal representative of Russian cultural influence in the 19th century in North America, as the Seat of the Russian Orthodox Diocese of North America, and then as the Seat of the Diocese of Alaska. Although the original was burned down in 1966 and reconstructed, the artifacts inside including the icons were largely preserved from the fire.

phone: +1 907-747-6455

address: 330 Harbor Dr

Saint Lazaria WildernessCan be seen by boat tour. St. Lazaria is a rugged island with limited and difficult access – ideal for birds to inhabit and to nest. On the island, one can find Fork-tailed Storm-petrels, Leach"s Storm-petrels, Thick-billed Murres, Tufted Puffins, Rhinoceros Auklets, Pigeon Guillemots, Glaucous-winged Gulls, Bald Eagles, Peregrine Falcons, and Black Oystercatchers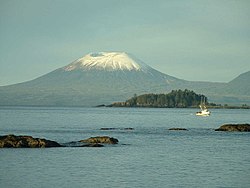 Mt. EdgecumbeA dormant volcano that looks like Mt. Fuji, looms in the background and dominates views to the west.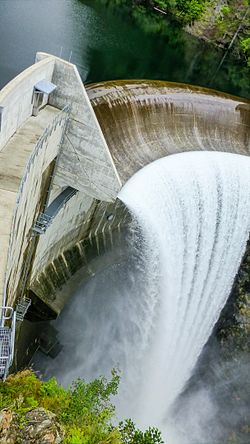 Do
Buy
Russian and native handicrafts are featured products.
Baranof Arts & Crafts Association

phone: +1 907-747-6536 (summer)

address: Harrigan Centennial Hall - Summer, 330 Harbor Dr

BACA has a summer shop filled with locally made items including: jewelry, paintings, photographs, graphic arts, yarns, books and music, roasted coffee and nuts, ceramics, and assorted crafts. Representing over 30 Sitka artists.

Russian-American Company-Random House

phone: +1 907-747-3354

address: 134 Lincoln St

Museum-quality Russian lacquer boxes and matryoshka nesting dolls are two highlights of our shops. As direct importers, we also offer a large and affordable selection of unique Russian folk art and handcrafts, such as amber jewelry and Zhostovo floral painted trays, brooches, boxes, porcelain and hair clips. Hand painted nesting dolls are priced from under $10 up to $3,000. Authentic Russian lacquer boxes, handcrafted from papier mache and hand painted by the specially trained artists of Fedoskino, Palekh, Mstera, and Kholui, are available from $69 to over $10,000. The Russian American Company is an authorized dealer of contemporary Faberge jewelry. Also offer large selection of Alaskan Native Art: Ivory, whalebone, baleen baskets, scrimshaw, totemic plaques and masks.
Eat
There are a nice mix of restaurants in Sitka including: Mediterranean, Mexican, Japanese, and Chinese. Despite the town being relatively small, there are about 17 restaurants and a dozen or so other places serving food. The only franchises are McDonald's and Subway.
phone: +1 907-966-3663

address: 256 Katlian St

Mediterranean.
Drink
Bars
Ernie's Old Time Saloon

phone: +1 907-747-3334

address: 130 Lincoln St

Chips, peanuts, pool table. Live music F Sa nights. Cash only.

Pioneer Bar

phone: +1 907-747-3456

address: 212 Katlian St

Maritime themed bar.
Coffee
address: 327 Seward St

Internet cafe with gourmet espresso drinks and freshly roasted coffee, full line of bagels, freshly baked breakfast stuffed croissants, Scandinavian cookies, other pastries.

Channel Club

phone: +1 907-747-7440

address: 2906 Halibut Point Rd
Sleep
Cascade Inn

phone: +1 907-747-6804

address: 2035 Halibut Point Rd

Sitka's only waterfront hotel, a little over 2 miles from downtown. All rooms have private balconies with views of the Pacific Ocean. Oceanfront sauna and barbecue, laundry and convenience/liquor. 10 Rooms.

Eddystone Inn

phone: +1 907-747-3313

address: 2898 Sawmill Creek Rd

On a private peninsula, with Alaskan themed rooms, ocean views, hot tub, TV, private park, phone, and Alaskan hosts. About 10 minutes from downtown Sitka. 6 Rooms.

Shee Atika Totem Square Inn

phone: +1 907-747-3693

address: 201 Katlian St

Right in downtown Sitka, this hotel is within easy walking distance of many of Sitka's attractions. Complimentary continental breakfast, shuttle service, wireless internet, exercise equipment, restaurant, shopping, travel agency, charter agency, charter dock drop off and meeting facilities.

phone: +1 907 747-8661

address: 109 Jeff Davis St

23 beds total (spread across 5 dorms and one private double room). Kitchen and dining facilities. There is a lockout from 10AM–6PM. 11PM curfew; hostel reopens at 8:30AM. Guests assigned one chore each day.

Super 8 Motel

phone: +1 907-747-8804

address: 404 Sawmill Creek Rd

Downtown location. Jacuzzi, laundromat, free coffee/toast bar, cable TV, children 12 & under stay free, car packages available in off-season. Pets accepted with permission and deposit. 35 rooms.