South Central Arizona
South Central Arizona
is a region in
Arizona
, a state of the
United States of America
.
Talk
English is the primary language although Spanish is widely understood and spoken, with many residents being bilingual.

Get in
By plane
Tucson International Airport
(
TUS
),

phone: +1 520-573-8100

address: 7250 S Tucson Blvd

Served by a number of airlines, this is the closest airport with commercial service.

By car
I-10 connects Tucson with Phoenix and New Mexico, while I-19 connects Tucson with Nogales in the south. Smaller highways AZ 83 and AZ 82 provide access from further east along I-10 and from southeast Arizona, respectively.

Get around
As there is no public transportation, a car is essential. A four-wheel drive is recommended if you want to get off the beaten track.

See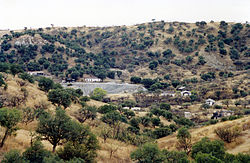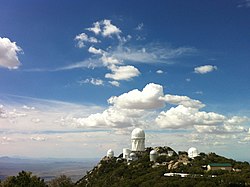 phone: +1 520-439-6400

address: Hwy 83

A beautifully-situated historic ranch from the 1860s. The adobe ranch house is listed on the National Register of Historic Places, and the property is now managed as part of the Las Cienegas National Conservation Area. The area offers good opportunities for a range of outdoor activities, including birding, hiking, and horseback riding.

phone: +1 520-281-2296

address: Santa Rita Mountains

A ghost town and former mining camp which is maintained by the Coronado National Forest. A few buildings have been restored, and for a unique experience visitors can rent one of the buildings for an overnight stay (see listing below).

phone: +1 520-744-4471

One of the best preserved ghost towns in Arizona, with ongoing conservation efforts. The site is entirely on private land with a resident caretaker. Pima Community College also occasionally offers tours (tel. 520-744-4471).

Fred Lawrence Whipple Observatory

phone: +1 520-879-4407

address: 670 Mt Hopkins Rd, Amado

Call ahead for tour information.

Kitt Peak National Observatory

phone: +1 520-318-8726

address: Tohono O'Odham Reservation

A "don't miss" for the astronomy buff, there are several astronomical telescopes plus a large solar telescope. Several guided tours are available, as well as a nightly observation program (reservations required).

Ray MineOne of the world's largest copper deposits.

VineyardsThe art of wine making in the region was introduced by the Spanish, and Sonoita makes a good base to explore local vineyards.
Itineraries
Juan Bautista de Anza National Historic TrailThis 1,200-mile trail follows the route of the Spanish exploratory voyage in 1774, beginning in Nogales on the Arizona-Mexico border, heading north through Santa Cruz county to Tucson and then Phoenix, and then west to California. The entire route can be followed by car, and some segments can also be completed on foot. AnzaHistoricTrail.org is helpful for detailed route planning.
Do
Festivals and events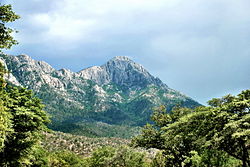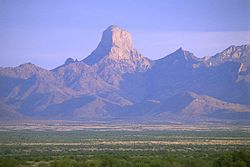 phone: +1 520-455-5553

address: 3142 Hwy 83, Sonoita

A three-day traditional rodeo, held annually in September.

phone: +1 520-455-5553

address: 3142 Hwy 83, Sonoita

A weekend of live races with Thoroughbreds and Quarter Horses, with betting and food.
Parks and outdoor activities
Buenos Aires National Wildlife Refuge

phone: +1 520-823-4251

address: Arivaca Road, Highway 286, Arivaca

Managed by the US Fish and Wildlife Service, this was established in 1986 for the reintroduction of masked bobwhite quail and pronghorn antelope. A number of other mammals and avian species are well-established here, making this an excellent place for watching birds and wildlife. Guided tours are offered by the Friends of Buenos Aires NWR (tel. +1 317-354-7352, fobanwr@gmail.com).

phone: +1 520-281-2296

This mountain range offers great opportunities for hiking, camping, mountain biking, and horse riding. The area is managed by the Coronado National Forest; maps and trail information can be obtained from the Nogales Ranger District office.
phone: +1 520-281-2296

address: Santa Rita Mountains

This is an outstanding place for watching birds and wildlife, with over 250 avian species identified so far. Many trails in the Santa Ritas can also be accessed from the picnic site.
Baboquivari Peak WildernessThis remote wilderness area is located on the eastern side of the Baboquivari Mountain Range 80km southwest of Tucson, and is administered by the Bureau of Land Management. It is notable for the spectacular Baboquivari Peak which is sacred to the Tohono O'odham people, and is clearly visible from nearby Kitt Peak National Observatory (see listing above). The area offers good opportunities for hiking and photography. The peak can be scaled but requires technical climbing ability; a good trail description can be found here. There is an alternate western climbing route, although to use it prior permission must be obtained from the Tohono O'odham Nation.
Ironwood Forest National MonumentEstablished as a National Monument in 2000, the monument is managed by the Bureau of Land Management (BLM) for multiple uses, including ranching and recreational use. It is noted for significant concentrations of Ironwood trees, as well as over 200 pre-Columbian archeological sites. Popular activities include hiking, mountain biking, horse riding, birdwatching, and looking at the many archeological remains. There are no developed facilities, but primitive camping is possible provided campsites are at least 200 ft away from water sources and campers use biodegradable soap.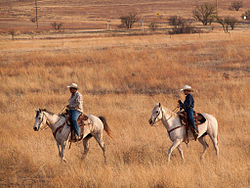 Horseback ridingThere are a number of guest ranches in the Sonoita and Patagonia area which offer guided horseback riding excursions, with or without accommodation.
phone: +1 520-455-0050

address: 92 Los Encinos Rd, Sonoita

phone: +1 520-455-5696

address: 16 Coyote Ct, Sonoita
Agua Linda Farm

phone: +1 520-891-5532

address: 2643 E Frontage Rd, Amado

A privately owned farm/ranch which opens to the public for seasonal events, including the Easter Egg Hunt, Garlic and Onion Festival, and the Fall Festival.
Eat
Eating options listed below are outside of major population centers. For locations with more urban settings, see town and city listings above.
The Preserve Restaurant and Bar

phone: +1 520-825-3028

address: 66567 E Catalina Hills Drive, Tucson

Restaurant with bar in the foothills of Catalina Mountains. Outdoor seating available. Call to see if Reservations may be needed. Local and Travelers favorite for spectacular mountain views. WiFi available
The Cadillac Grill

phone: +1 520- 825-9677

address: 47621 E Ballesta Rd Tucson

Bar and Restaurant on Hwy, very very casual, can hold a crowd.Can be a bit slow, if busy. Known for its inexpensive steaks and burgers.
Drink
Gadsden Coffee Company

phone: +1 520-398-3251

address: 16850 W Arivaca Rd, Arivaca

A local hangout, also has sandwiches and pastries. Wifi available.
Sleep
Accommodation options listed below are outside of major population centers. For locations with more urban amenities, see town and city listings above.
Lodging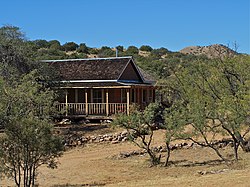 Camping
phone: +1 520-281-2296

This site is managed by the Coronado National Forest, and is located in Madera Canyon (listed above). No RV hookups, maximum vehicle length 22 feet, toilets and drinking water available.

Kentucky Camp Dispersed Camping Area

phone: +1 520-281-2296

address: Santa Rita Mountains

Dispersed camping is permitted, no drinking water onsite.

phone: +1 520-281-2296

Located a short distance from Peña Blanca Lake, this popular campground is managed by the Coronado National Forest. RVs 22' and less, no hookups. No water, vault toilets.
Stay safe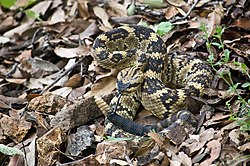 Outdoors
As elsewhere in the region, precautions should be taken to guard against heatstroke and dehydration which can come about very rapidly – always take more water than you think you will need. Heat exhaustion can occur very quickly, with symptoms including dizziness, rapid breathing, heavy sweating, and muscle spasms.
The most commonly encountered wildlife is rattlesnakes, which are active from spring through fall, and tend to hide in brush or in crevices during the heat of the day. The best way to avoid bites is to never place your hands or feet where you haven't looked first. Wear boots or sturdy shoes for outdoor activity. If you are bitten, seek medical attention immediately.
Also commonly encountered are javelinas (peccaries), pig-like mammals which travel in herds. While they generally avoid people, they are very near-sighted and protective of their young, and will attack if they feel at all threatened. Make as much noise as possible so that they are not surprised and panic.
Black bears are found in a few mountain ranges, notably in the Santa Rita Mountains and in the Baboquivari range. When camping, secure your food away from your campsite; when hiking, make plenty of noise.
Drug and human trafficking
In recent years south central Arizona has become a corridor for drug trafficking, particularly in remote areas away from population centers. Hiking and camping in certain areas near the border may be inadvisable; inquire locally as to current conditions, or contact the nearest
Border Patrol
office (tel. +1 800-232-5378) for guidelines.
The Border Patrol maintains several checkpoints monitoring all north-bound traffic: the north of Tubac, the west of Amado, the , and the more mobile north of Sonoita. Occasionally there is a when the Highway 83 checkpoint is not operating. Drivers passing through should lower their windows; agents may ask limited questions regarding residency or immigration status of any driver or passenger, although frequently they will simply wave cars through. You do have the right to refuse to answer such questions, but be aware that this could result in detention while your immigration status is verified.
Go next