South Kingstown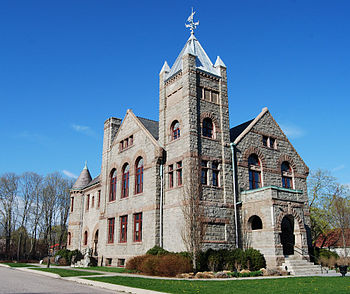 South Kingstown
is the largest town in the
South County
region of
Rhode Island
. It contains the villages of
Matunuck
,
East Matunuck
, Kingston, West Kingston and
Wakefield
, each covered in their respective articles, as well as the villages of West Kingston and Peacedale. South Kingstown showcases some of Rhode Island's oldest buildings. South Kingstown is home to the University of Rhode Island. Throughout the summertime, tourists come in to spend time relaxing on the many beaches located in or near South Kingstown.
Get in
By car
95 South — Take Exit 9 towards North Kingstown. For Kingston and West Kingston, take Exit 5B off Route 4 and a left at the light. For Wakefield, stay on Route 4 until it merges onto Route 1 S and stay on until you reach the Wakefield exit. For Matunuck, stay on Route 4 until it merges into Route 1 S. After roughly 13 miles, make a U-turn onto Route 1 N and take a right at Matunuck Beach Rd, and a left at Atlantic Ave.
95 North — Take Exit 3A towards Route 138 and URI's Kingston Campus. For Kingston and West Kingston, stay on Route 138 and you will be brought directly there. For Wakefield, stay on Route 138, after roughly six miles take a right at Route 108. After two miles, with the South Kingstown Public Library on your left, take a left on High Street.
By train
phone: +1 800-872-7245, +1 401-295-1100 (for information and required reservations)

address: 1 Railroad Av, West Kingston

Although newly renovated, this historic train station has been there since 1875. It is one of Rhode Island's three stations. Van/car service is available to Newport. Kingston train station has affordable fares and regularly scheduled departures/arrivals. Located in west Kington, the train station is small and easy to navigate. Also the station has a small museum open during operating hours.
By plane
T. F. Green Airport

address: 2000 Post Road, Warwick

Is the main air travel hub in Rhode Island. It's located about 45 minutes away from Kingston by car, and taxicabs are available.
By bus
RIPTA has a route that runs through Kingston, making stops at the train station in Kingston, the University of Rhode Island and others. Bus number 66 will take you to these places as well as to Galilee for a fee of $2.00.
Get around
Route 138 runs east and west through the heart of Kingston Rhode Island. But you can also use route 2 (also known as the
South County Trail
) and Route 1 which intersects with 138.
RIPTA (Rhode Island Public Transportation Association) is a cheap and efficient way to bus around Kingston, Rhode Island. Offering services from the train station to all around URI campus, the bus was originally meant for students but it is open to the general public for the fee of $1.00.

RIPTABus system that travels through the state of Rhode Island. For schedules and prices visit the website.

Wakefield Cab Co Inc.

phone: +1 401 783-0007

address: 73 Emmett Lane, Wakefield

Family-owned taxi business.

Southern Rhode Island TrolleyThe Trolley runs from 8AM leaving from the Holiday Inn on Rt 1 and traveling south to the South County Commons/Hampton Inn and through Wakefield starting with the Wakefield Mall down through lower Main Street. It then loops through Narragansett stopping at Mariner Square, Durkin Cottage Park and Galilee and heading North on Ocean Road to the Sea Wall and the Pier Marketplace, (check out Nana's Ice Cream) then back up through Northern Narragansett to the Holiday Inn.

Wright's Taxi

phone: +1 401 596-8294

address: 31 Canal St

Although operated ftom Westerly and Narragansett, Wright's Taxi serves South Kingstown RI for any transportation needs.
See
Entertainment Cinemas South County Commons

phone: +1 401 792-8008

address: 30 Village Square Dr

In the South County Commons development is South County's only multiplex-style cinema. First-run movies show seven days a week with matinee prices all day on Tuesdays, and discounts for students on Wednesdays.

Courthouse Center for the Arts

phone: +1 401 782-1018

address: 3481 Kingstown Rd., West Kingston

Previously the Old Washington Courthouse, this theatre and art gallery is now used for education in the following arts; music, theatre, dance, photography, and art. There are also adult programs for authors and lectures on various topics. Events occur year round.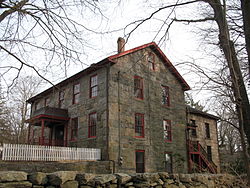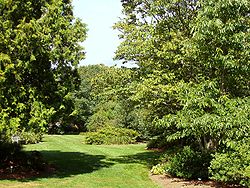 University of Rhode Island

phone: +1 401-874-1000

address: 14 Upper College Rd, Kingston

Be prepared to walk, as the campus is a decent size (it takes about fifteen to twenty minutes to walk from top to bottom) and it is located on a hill. Be sure to get a visitors pass from the Visitor's Center (45 Upper College Rd, Kingston, Rhode Island 02881 +1 401-874-2133; Office Hours: Monday through Friday 7:30AM – 3:30PM and Saturdays 9AM – 2PM) if you are not visiting on the weekend. URI Parking services is constantly towing and tickets cost about $120. Take in the architecture of the new and old buildings, check out the Emporium located at the top of campus for food, or visit the Memorial Union (50 Lower College Road, Kingston, Rhode Island 02881, +1 401-874-2726) near the bottom of the quad to visit the URI Book Store (closes at 4PM most days) or purchase URI paraphernalia. URI's Kingston campus has a wonderful atmosphere. If you're interested in having a picnic, don't hesitate to have it in the quadrangle. The Botanical Gardens are open to the public and free at all times and showcase environmental landscape plants and practices.
URI Botanical Gardens

address: URI Kingston Campus, Kingston

Free of charge. Showing home gardens and landscapings.
South County History Center

address: Kingston

interprets the material culture of South County
address: 1381 Kingstown Rd, Kingston

Open for anyone to walk around and explore the trails of colorful azaleas and rhododendrons. They typically blossom mid-May and stay open until the beginning of July.
Old Washington County Jail

address: 2636 Kingstown Road, Kingston

Built in 1792, the Old Washington County Jail features changing exhibits which depict life in South County over the last 300 years. Other attractions include period appropriate jail cells and rooms in which the former jailer's family and prisoners lived side by side. The jailhouse is also the home of the Pettaquamscutt Historical Society.
Helme House Gallery

phone: +1 401-783-2195

address: 2587 Kingstown Road, Kingston

Founded in 1929, the Helme House exhibits local artists and students.
Do
There is a variety of beaches within 20 minutes of anywhere in South Kingstown, however, here are some fun spots right here.
address: Kingston

URI sports, featuring 8 men's and 10 women's NCAA Division I sports, mostly in the Atlantic 10 Conference. The football team, however, plays in the second-tier FCS in the Colonial Athletic Association.

phone: +1 401 874-5480

address: Kingston

URI Campus. Open to the public from 10AM-1:50PM. Check out the calendar for other events which might be going on in the arena.
URI Theatre, Upper College Road (Fine Arts Center), Kingston, +1 401-874-2627. Live theatre productions, Concert Choir and University Chorus performances, student recitals, the music department's semesterly Opera, and occasional non-URI performances.
Year-Round
South County Commons

phone: +1 401 284-2951

address: 50 South County Commons Way

Home to Calvitto's Bakery, Applebees, Shogun II, Trattoria Romano, Brewed Awakenings, and Lickety Splits Ice Cream and Sweets Shop for food, a variety of shops and businesses, and the local cinema. The Hampton Inn is located in The Commons for visitors' stay. The Commons also offer a gazebo and plenty of space for those looking to enjoy the landscape and during the summer, different bands and events are generally planned for entertainment.

phone: +1 401 788-3200

address: One Lincoln Almond Plaza

Attend various events which ranges from men and women high school and collegiate games, concerts, Harlem Globetrotters boat show, circus and show for the kids and family. Check out the event calendar on the website for upcoming events.

phone: +1 401-789-4422

starting the West Kingston train station and ending at Route 108. It goes through the Great Swamp, Peace Dale and Historic Wakefield. Construction is underway to extend the path to Narragansett.
Parks
There a number of parks located in or near South Kingstown available to use for sports recreation, family events, playgrounds, swimming and other such activities. These places are generally surrounded by, if no located in, woodsy areas so it is important to have bug spray and be aware of plants and wildlife around the locations.
West Kingston Park

address: 3840 Kingstown Rd

West Kingston, RI 02892. This park has tennis courts, basketball court, volleyball sand pit, softball fields and playground. Pets are also allowed as long as they are trained, get along with people and other animals, and are cleaned up after.
Events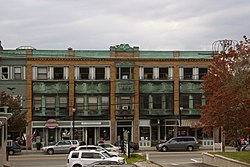 Fourth of July Celebration at Old Mountain Field

phone: +1 401 783-5511

address: 756 Kingstown Rd

South Kingstown. People from all over Rhode Island and out of state come to enjoy one of the largest Fourth of July displays in Rhode Island.

Balloon Festival

address: URI Kingston Campus, Route 138

Dates differ year to year, but is always held in August lasting from a Friday to Sunday. Hot air balloons from around the state are brought and take off in the late afternoon. There are small carnival rides, booths with jewelry, arts and small vendor's products and performances throughout the day.
Buy
More shops can be found in nearby
Wakefield
on Main Street or in the Wakefield Mall.
South Kingstown Farmers' MarketThe market is outdoors from May to October, rain or shine. The Saturday outdoor market is located at The University of Rhode Island's East Farm on Route 108 in Wakefield from 8:30AM to 12PM. The Tuesday outdoor market is located at Marina Park on Salt Pond Road in Wakefield from 2PM to 6PM. From November to April the market is indoors at Peace Dale Mills, 1425 Kingstown Road, Wakefield from 10AM to 2PM.

phone: +1 401-783-6763

address: 99 Fortin Rd

Great store to find URI apparel! Not only do they offer awesome sweatshirts, t-shirt's, sweat pants, and other hoodies, but also they have a customizing section of the store. University Spirit is very well known for its personal designs on sweat gear; they are especially popular with Greek Life at URI.
Eat
There are many places to grab a quick bite to eat, as well as a few nicer restaurants. Higher-end restaurants are found along the waterfront in neighboring towns such as Narragansett or Newport, but here are some places offering good food and services.
phone: +1 401 792-3860

address: 99 Fortin Rd., Kingston

Offering breakfast, lunch, and dinner specials all day with delivery available. Albies is famous for their burgers, sandwiches, wraps, and fries. Caters to many URI students living on campus.

phone: +1 401 782-2295

address: 99 Fortin Rd., Kingston

A cozy cafe and deli nestled in the heart of the URI Emporium. They offer a wide range of bagels and coffee. This cafe caters mainly to URI students and faculty.

International Zone

address: 100 Fortin Rd., Kingston

Specialty in many types of calzones and strombolis. They also offer soda and ice cream. Delivery takes up to 45 minutes but rarely longer. Make sure to have them repeat your order back. The food is reasonably priced for the large portions they offer.

Peiking Tokyo

address: 120 Fortin Rd., Kingston

Japanese food restaurant in the Emporium on URI campus. Very reasonable lunch specials and dinner combinations. They also offer a wide range of sushi and sashimi. Never takes more than 15 minutes for pick up orders.

phone: +1 401 515-0055

address: 99 Fortin Rd, Kingston

Pizza by the slice, or personalized pies. International Pizza offers a wide variety of toppings and sides. Menu also includes hot & cold subs, salads, soups, pasta, and more. Plain cheese slice is only 1.99.

phone: +1 401-874-5830

address: 50 Lower College Rd., Kingston

In the University of Rhode Island's Memorial Union, it holds a wide variety burgers, sandwiches, salads, pizza, and snacks and serves breakfast all day. Prices range from $2-7.

phone: +1 401 284-2816

address: 99 Fortin Rd, Kingston

Some of the best Mexican food near URI ranging from regular taco's to quesadilla's. The prices are very fair for the amount of food that you get. Plenty of flavor in every bite for your mouth. Every dish is made to your liking, mild to spicy.
Budget
Kingston Pizza

phone: +1 401 783-9130

address: 63 Briar Ln

Has a variety of items which includes custom made calzones and pizzas, salads and other items.

Ram's Den

phone: +1 401 874-5830

address: 50 Lower College Rd

Serves breakfast all day, with lunch available after 11AM. $2-7.

River's Edge,

phone: +1 401 789-5960

address: 387 Main St # B

This popular breakfast cafe has a classic menu that includes favorites such as a $2.99 Early Bird Special.

PD's Pizza,

phone: +1 401 789-0000

address: 1202 Kingstown Rd

Formerly known as PJ's Pizza.
Mid-range
Casey's Bar and Grill

phone: +1 401 789-9714

address: 191 Old Tower Hill Rd

Home of URI sports. A casual sports bar that offers $2 Coors Light bottles Tu-Sa. A great place to go to watch a game or just relax and have a beer. Known for its 10-cent wing night on Tuesday night and Karaoke Sunday. The bar is also a popular place among college students.

address: Rt. 108

A casual fine dining restaurant well known for their array of martinis and margaritas. Their signature drinks are Pinelli's Lemonade, Pinelli's Passion, and Pinelli's Fruit Cocktail. Offers a diverse menu with upscale dishes in addition to a variety of sandwiches, burgers, pizza, etc. Best time to go is everday between 4PM-6PM for ½ off appetizers. Tuesday deals: A bottle of wine at ½ price with any entree. $12-20.

Cap'n Jack's Restaurant

phone: +1 401 789-4556

address: 706 Succotash Rd
Splurge
phone: +1 401-783-4202

address: 629 Succotash Rd

Be careful, they have been known to go on waits as long as 2½ hours on a Saturday night! The lunch menu is the same exact menu as the dinner menu, so you will get nearly the same experience by going earlier in the day (without the wait). They have a raw oyster and clam bar you can order from while you wait. They have a variety of oysters which are harvested daily from local waters.
Drink
Hanson's Pub

phone: +1 401 782-0210

address: 210 Salt Pond Rd

Overlooking Salt Pond this bar serves patrons year 'round with reasonable prices.
Coffee
Brewed Awakenings

phone: +1 401 783-0496

address: 60 S Commons Way, South County

Offering a large variety of coffee drinks, breakfast or lunch items and desserts, this coffee shop also provides WiFi with tables, couches and chairs available for studying or meetings. Nice atmosphere for spending time in with fireplaces and dim lighting.

Taylor's Landing Country Store

phone: +1 401 284-0501

address: 3362 Kingstown Rd, West Kingston

Coffee, drinks and sandwiches. They also occasionally have open mic with music, poetry and comedy on Friday nights.
Sleep
phone: +1 401 789-1051

address: 3009 Tower Hill Rd, Saunderstown

phone: +1 401-783-5222

address: 1747 Mooresfield Rd

Bed and Breakfast outside of URI's Kingston campus. The 75-year-old Colonial style home features antique rooms and two acres of gardens. It is exhibited as one of the National Register of Historic Places.
Cope
Kingston Free Library

phone: +1 401 783-8254

address: 2605 Kingstown Rd, Kingston

It was previously a county court house; it also served as one of the five original state houses. The hours vary and change depending on holidays. There is a decent selection of books, though it is not as large as the Peace Dale Library, there are also some movies and music.
Go next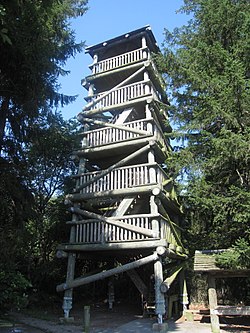 The historic town of Newport offers all sorts of places to see and things to do. Classy restaurants, shops and boutiques downtown, parks, and beaches are only naming a few. Be sure to take a tour of the Newport mansions or take a stroll along the Cliff Walk. Take Route 1 N and merge onto RI 138 E. Take RI 238 S and that will lead you into Newport.
The city of Providence is another place you may be interested in visiting. There are a number of restaurants along Federal Hill or Thayer's Street with a variety of menus and fancy dining. Bars and night clubs are popular and there are plenty to be found throughout the city. The Providence Place mall has a wide range of stores varying from designer to discount. Take Route 4 N onto 95 N you'll be lead into Providence.
If you're looking for a broader range of restaurants and bars, Narragansett is right next door. Looking for a nice restaurant? Check out Coast Guard House, Amalfi's, Arturo Joe's, Spain or Turtle Soup. Looking for a popular bar? Charlie O's, Coast Guard House, Bon Vue, Pelly's and Pancho O'Malley's are a few good spots to try.
Foxwoods Resort & Casino, 39 Norwich-Westerly Road Ledyard Center, CT 06339 (860) 312-3000. The largest casino in the United States is home to thousands of games and four hotels on site.
Mohegan Sun, 1 Mohegan Sun Boulevard Uncasville, CT 06382 (888) 226-7711. This aesthetically pleasing Casino is home to plenty of games, a hotel, and the very popular Mohegan Sun Arena which plays host to concerts and sporting events.