Spiš
Spiš
(Hungarian: Szepes, German: Zips) is a historic region in north-east
Slovakia
near the Polish border. A small portion of the historic Hungarian Szepes county is on the Polish side.
Regions
Traditionally, the region is divided into:
Lower-Spiš ((sk)Dolný Spiš), corresponding to districts of Spišská Nová Ves and Gelnica,
Middle-Spiš ((sk)Stredný Spiš) corresponding to districts of Levoča, Poprad and a big part of Kežmarok district,
Upper-Spiš ((sk)Horný Spiš) corresponding to districts of Stará Ľubovňa and north-west of Kežmarok disctrict called Zamagurie.
Towns and cities
Lower-Spiš
Middle-Spiš
Upper-Spiš
Other destinations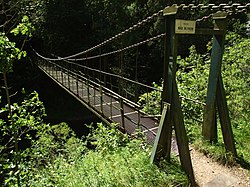 National parks:
Talk
Whilst historically the major languages of the region were Hungarian and German, today Slovak is spoken throughout. The Spis region has a notable presence of minorities: Gypsies, Rusyn-Ukrainians, and Gorals. These often keep their languages and traditions alive in their own separate villages. Until the Second World War there were also large German and Jewish populations; the latter were deported to their deaths in German camps by the Slovak puppet government during World War II, (mostly by train from
Poprad
station), and the Germans were largely expelled after the war.
Get in
Poprad
is the biggest city in Spiš. It has its own airport (the most elevated one in Europe) as well as a railway station. Trains connect Poprad with
Bratislava
in the west as well as with
Košice
in the east.
See