Stillwater (Oklahoma)
Stillwater
, in the
Frontier Country
region of
Oklahoma
, is home to
Oklahoma State University
(OSU). It has a distinct small town feel combined with a uniquely welcoming mid-west atmosphere, and OSU brings a young diverse population further enriching the city's culture. The population of 46,000 varies depending on the time of year from a peak during OSU's homecoming football weekend to the less crowded summer when most students are on break. Stillwater has several districts each with their own unique atmosphere and places to enjoy. Whether you are looking to shop in Dowtown Stillwater's boutique shops, enjoy outdoor recreation on the edge of town, or wanting to live it up at a famous bar on The Strip, Stillwater has a place for everyone.
Get in
From the
Oklahoma City
area, Stillwater can be reached in an hour's drive by travelling north on I-35 and then travelling east on Highway 51. The Cimarron Turnpike serves as the major thoroughfare to reach Stillwater from the
Tulsa
area, and Stillwater can be reached within an hour-and-a-half using this route.
The
Stillwater Regional Airport
provides air service for daily commercial flights through Dallas/Fort Worth International (
DFW
) on American Airlines.
Get around
Stillwater, with its relatively small size and excellent pedestrian and public transportation systems, is an extremely easy city to get around. While Stillwater is a relatively small city, a car is typically the favored method of transport. The OSU operated bus system, walking, cycling, and ride sharing services are alternatives.
By bus
The
Oklahoma State University Community Transit System
provides excellent service for getting around town via 6 routes from 6:20 AM to 7:15 PM. Then the system operates a reduced route from 7:00 PM to 10:30 PM. It is also an excellent way to get across the OSU campus. Riders should check the
live route map
and
OSU Transit website
ahead of time to plan their trips. Fare is 75¢ per ride; 35¢ for children (5-18), seniors (69+), and the disabled; and free to OSU students and employees (with ID) and children under 5. Transfers from one route to another are free.
By car
Stillwater is also easily navigated by car, and the city has several car rental agencies. Highway 51 (6th Street) provides Stillwater's main crosstown East-West route, and US-177 (Perkins Rd.) serves as the main North-South route. Both offer quick travel from one end of the city to the other.
On foot
Stillwater is fairly pedestrian-friendly, especially near downtown and around campus, but lacks in handicap accessibility in the residential areas. The city is small enough to reach most places by foot, however increasing sprawl is making it less and less of a viable option.
By bicycle
Many streets are marked to be shared with bicycles, while others have dedicated lanes directly next to the road and a few dedicated routes. Visitors can rent a bicycle from OSU's OrangeRide program. Stillwater has two bicycle shops in town, District Bicycles and Cooper's Bicycle Center.
View city bicycle route map
See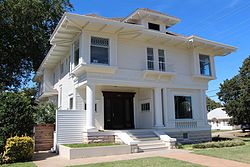 The Botanic Garden at Oklahoma State University

phone: +1 405 744-5404

address: 3300 W 6th ave

OSU's Botanic garden demonstrates gardening techniques and beautiful landscapes for all ages.

phone: +1 405 744-5000

address: 401 Whitehurst

The heart of campus is located between University Ave. Knoblock Ave. and Hall of Fame Ave. Take a daily week day or self guided tour. View campus map

National Wrestling Hall of Fame and Museum

phone: +1 405 377-5243

address: 405 West Hall of Fame Avenue

phone: +1 405 533-3333

address: 308 West Franklin Lane

A museum where children can experience various jobs and industries through play and interactive exhibits.

phone: +1 405 377-0359

address: 702 S Duncan

Stillwater's an Payne Count's History Museum

Oklahoma State University Museum of Art

phone: +1 405 744-2780

address: 720 S Husband Street

Formerly a post office, this museum opened in 2014 and shows internationally recognized exhibits.

Boomer Lake ParkLargest park in town with a 3 mile (5 km) paved path around a lake.
Do
The McKnight Center for the Performing Arts

phone: +1 405 744-9999

address: 419 S Monroe

Scheduled to be completed by early autumn 2019. Tickets are available.

Oklahoma State University - Athletics

address: 398 W. Hall of Fame Avenue

Oklahoma State University is known for its men's wrestling, football and basketball teams and its women's equestrian, soccer, and softball teams, meaning that most weeks, there is a match to see. Venue locations and prices vary.

phone: +1 405 533-1831

address: 30285 Bronco Rd

Offers tent and RV camping, swimming, boating, rent kayaks and 28 miles of multi-use trails. 18 hole disc golf and plenty of wildlife.

Lake McMurtry - West

phone: +1 405 747 8085

phone: +1 405-372-5157

Offers equestrian and mountain biking trails, swimming, boating, skiing, fishing, and camping options. Owned and operated by OSU.
Buy
17B Clothing

address: 106 W 10th Ave

Located just off of Main Street on 10th, 17B offers some awesome made-in-house unique clothing catering to the fashion-minded and "indie" styles.

Chapters

address: OSU Student Union

Located within the OSU Student Union, Chapters is a small bookstore with a surprisingly good selection of books.

Eskimo Joe's ClothesLocated just to the west of the restaurant, is the place to buy a Joe's shirt and other memoribilia.
Eat
phone: +1 405 372-8896

address: 501 W. Elm

The most famous restaurant and bar in town. It serves American style food and at night changes to a bar setting with live musical acts performing regularly.

Mexico Joe's

phone: +1 405-372-1169

address: 311 E Hall of Fame

Sister restaurant to Eskimo Joe's.

phone: +1 405-377-8777

address: 1707 E 6th Ave

phone: +1 405 372-4777

address: 230 S Knoblock

Oklahoma's oldest pizzeria founded in 1957. Popular place for locals and visitors.

phone: +1 405-377-4141

address: 3317 E 6th

Great Barbecue on the west side of Stillwater

phone: +1 405-533-2064

address: 825 S Perkins Rd

phone: +1 405-624-1707

address: 1711 N Boomer

phone: +1 405 377-8476

address: 5020 W 6th Ave

phone: +1 405-377-3633

address: 910 N Boomer Rd

phone: +1 405-564-0336

address: 702 S Main

phone: +1 405-372-8898

address: 108 W 10th Ave

This Japanese restaurant offers food similar is similar to fondue, except they use boiling broth. Expect dinner to take over an hour. Reservations are recommended.

phone: +1 405-533-3399

address: 1409 S Western

Located in Fountain Square, this is a hidden gem. Can eat a totally vegetarian meal. For mid-scale sushi one of the best values anywhere in the country.

phone: +1 405 743-1262

address: 223 S Washington

Cheap hot dogs and burgers, a favorite for college students to visit between bars.

Shortcakes

phone: +1 405 624-1057

address: 219 N Main St

Best greasy spoon in Stillwater. Great after a long night of drinking on the Strip. Cheap, too.
Drink
Bars and Taverns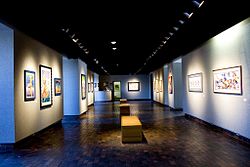 phone: +1 405 372-8896

address: 501 W. Elm

Has four bars inside the restaurant to serve the crowds of thirsty college students who frequent the establishment. A popular drink to order is the Skylab Fallout, but be careful!

Stonewall Tavern

phone: +1 (405) 743-0366

address: 115 S Knoblock St

Located next to campus, this bar is known for its cheap drinks, outdoor beer garden, and large electronic dance music nights.

Finnegan's Pub

phone: +1 405-707-3031

address: 716 S Main St

An non-smoking Irish pub with a large beer selection located in the heart of downtown.

George's Stables

phone: +1 (405) 743-1978

address: 502 W Elm Ave

The StripA length of Washington St. between University Ave. and Sixth St. that is the home to many bars including:
Copper Penny

phone: +1 405-624-9799

address: 408 S Washington St

J.R. Murphy's

phone: +1 (405) 743-2983

address: 306 S Washington St

Willie's Saloon

phone: +1 405-377-7716

address: 323 S Washington St

Famous for being the location of Garth Brooks' first public performance.
Coffee
phone: +1 405 377-5282

address: 111 W 7th Ave

A lively coffee house and roastery, offering fresh roasted coffee, espresso drinks, smoothies, and light cafe fare
Sleep
Atherton Hotel at OSU

Best Western

address: 600 E McElroy Rd

Days Inn

address: 5010 W 6th Ave

Fairfield Inn

address: 418 E Hall of Fame Ave

Hampton Inn & Suites

address: 717 E Hall of Fame Ave

Holiday Inn

address: 2515 W 6th Ave

Relax Inn and Suites

address: 2313 W. 6th Ave
Go next
Boomer Lake provides recreation closer to Stillwater, located within Stillwater to the North on Main Street. Picnic areas, a disc golf course, and a lake with multi-use trails provides many recreational opportunities.
Lake Carl Blackwell is a popular outdoor recreation area about 10 minutes West of Stillwater on Highway 51. Camping, horse trails, boating, fishing, and other activities are available. https://lcb.okstate.edu/
Lake McMurtry is Stillwater's third major lake, located about 10 minutes Northwest of Stillwater. Lake McMurtry provides many recreational opportunities, as well, and is particularly known for its extensive mountain biking trails.
Hoyt Park a smallish park located in Stillwater. has a disc golf course, walking trails, and baseball diamond, as well as large green belts good for a variety of activities
Oklahoma City lies a short hour's drive Southwest of Stillwater and is a popular destination among Stillwater residents on the weekends.
Tulsa is Oklahoma's second major city and is also very close, being only an hour-and-a-half drive Northeast of Stillwater.