Uberaba
Uberaba
is a city in the
Triângulo Mineiro
.
See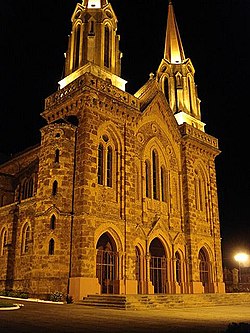 Ipê WoodsThis large park of native trees has trails for strolling.

Jacarandá ParkUberaba's zoo has 33,000 square meters that are home to an array of regional animals.

Carrinho Woods

Peirópolis Ranch and Paleontology Museum

Sacred Art Museum

Uberaba Cathedral

Uberaba SanctuaryBuilt in the second half of the 19th century.