Ulyanovsk Oblast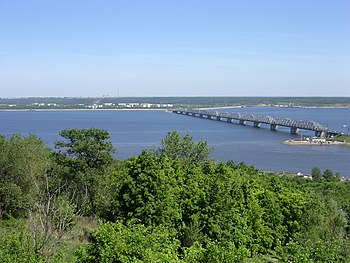 Ulyanovsk Oblast
(
Russian
: Улья́новская о́бласть
ool-YAHN-uhf-skuh-yuh OH-bluhst'
) is a region in the
Middle Volga
, which borders
Penza Oblast
to the west,
Mordovia
to the northwest,
Chuvashia
to the north,
Tatarstan
to the northeast,
Samara Oblast
to the east, and
Saratov Oblast
to the south.
Cities
— the capital, principal city, and hometown of one very famous Vladimir Ilyich Ulyanov, better known as Lenin
— a mid-sized industrial city on the Melekes River
Understand

More than half of Ulyanovsk Oblast's residents live in the two industrial cities of Ulyanovsk and Dmitrovgrad; the rest of the region is largely agricultural steppe.

Get in
It is fairly easy to get to Ulyanovsk via
Moscow
on the daily overnight train (16 hours) or by plane (1.5 hours).