Umphang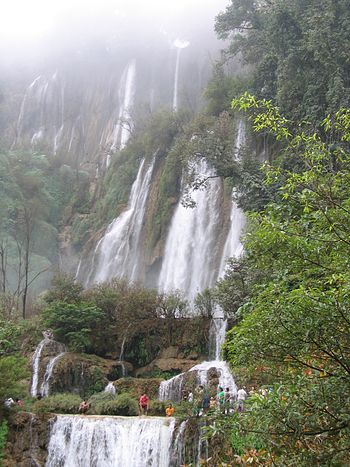 Umphang
is a village in Tak Province,
Northern Thailand
. It lies ~165 km south of Mae Sot, about a 5 hr drive along a twisting mountain road.
See
Thi Lo Su waterfall

phone: +66 55 514341-3

address: Umphang Wildlife Sanctuary

Originating from Huai Klotho, the water flows down a mountain valley at a height of 200-300 m. The fall flows down in tiers surrounded by virgin forest. There is a trail to the waterfall from the wildlife sanctuary office. It takes approximately 15 min to walk, and there are places to stop and admire the impressive views from the top.