Vaughan
Vaughan
is a city of 306,000 people (2016) in
York
Region, in the
Greater Toronto Area
of
Ontario
.
Understand
The city is made up of five major communities. Most residents (and even non-residents) identify more with these smaller communities than they do with the city as a whole:
Woodbridge
Maple
Thornhill
Concord
Kleinburg
History
In the late pre-contact period, the Huron-Wendat people populated what is today Vaughan. The Skandatut ancestral Wendat village overlooked the east branch of the Humber River (Pinevalley Drive) and was once home to approximately 2000 Huron in the 16th century. The site is close to a Huron ossuary (mass grave) uncovered in Kleinburg in 1970, and one kilometre north of the Seed-Barker Huron site.
The first European to pass through Vaughan was the French explorer Étienne Brûlé, who traversed the Humber Trail in 1615. However, it was not until the townships were created in 1792 that Vaughan began to see European settlements, as it was considered to be extremely remote and the lack of roads through the region made travel difficult. The township was named after Benjamin Vaughan, a British commissioner who signed a peace treaty with the United States in 1783.
Despite the hardships of pioneer life, settlers came to Vaughan in considerable numbers. The population grew from 19 men, 5 women, and 30 children in 1800 to 4,300 in 1840. The first people to arrive were mainly Pennsylvania Germans, with a smaller number of families of English descent and a group of French Royalists. This migration from the United States was by 1814 superseded by immigrants from Britain. While many of their predecessors had been agriculturalists, the newer immigrants proved to be highly skilled tradespeople, which would prove useful for a growing community.
Around the facilities established by this group were a number of hamlets, the oldest of which was Thornhill, in which was built a saw-mill in 1801, and a grist mill in 1815. It had a population of 300 by 1836. Other such enclaves included Kleinburg, Coleraine, Maple, Richmond Hill, Teston, Claireville, Pine Grove, Carrville, Patterson, Burlington, Concord, Edgeley, Fisherville, Elder's Mills, Elgin Mills, Jefferson, Nashville, Purpleville, Richvale, Sherwood, Langstaff, Vellore, and Burwick (Woodbridge).
World War II sparked an influx of immigration, and by 1960, the population stood at about 16,000. The ethno-cultural composition of the area began to change with the arrival of different groups such as Italians, Jews and Eastern Europeans.
Get in
By car
Vaughan has convenient superhighways from all around the region. These include the Highway 427 and 400 freeways from the south and the painfully expensive 407 toll road from the east and west.
By bus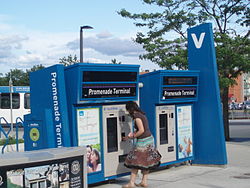 Bus service into Vaughan is provided by TTC, YRT and GO. (See
York Region article
for details.)
By subway
The Toronto Transit Commission's subway Line 1 Yonge-University provides service from downtown
Toronto
to three stations in Vaughan, York Region. The three stations are Pioneer Village (at the Toronto/Vaughan border), Highway 407 and Vaughan Metropolitan Centre, all having bus connections. A trip from Union Station in downtown Toronto to Vaughan Metropolitan Centre takes about 50 minutes. Subway service is provided by the Toronto Transit Commission and uses only
TTC fares
. There are no free transfers between the subway and YRT, Viva, Go Transit or Züm buses.
Get around
With attractions spread out and free parking available at most places, car is the most common and easiest way to get around.
York Region Transit (YRT)
provides bus service in Vaughan. Click the
link
for an overview on bus service in York Region.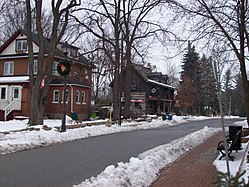 See
Do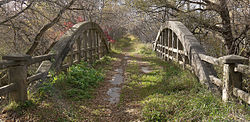 phone: +1 905 832-8131

address: 1 Canada's Wonderland Drive

A theme park that is open seasonally from May to October and contains more than 200 attractions. 16 roller coasters, 20 acre (8 hectare) waterpark.

Kortright Centre for Conservation

phone: +1 905-832-2289

address: 9550 Pine Valley Dr

A modern wildlife conservation centre that has hiking, workshops, and encounters with the wildlife.
Boyd Conservation Area, a park between Woodbridge and Kleinburg southeast of the intersection of Islington Avenue and Rutherford Road.
Buy
Vaughan has been called Canada's best shopping city numerous times.
East:
PromenadeAt the corner of Bathurst St. and Centre St., it has 290,000 sq ft. of retail space with over 175 retailers. Anchors include, T & T Supermarket, The Children's Place, Old Navy, American Eagle Outfitters, Coach, and the second Aroma Espresso Bar in Canada. Movie theatre operated by Rainbow Cinema.
Central:
phone: +1 905-879-2110

address: 1 Bass Pro Mills Drive, Concord

Large outlet mall adjacent to Canada's Wonderland, with 1.2 million square feet of indoor shopping, an outdoor power centre area and fifteen anchor stores, including Bass Pro Shops Outdoor World, H&M, The Children's Place, Holt Renfrew Last Call, Tommy Hilfiger, and Urban Behaviour. Lucky Strike Lanes, Legoland Discovery Centre and NASCAR Speedpark are available for entertainment, and food court and full-service dining options are available. The mall is open on most statutory holidays; a shuttle bus is run to Toronto's Union Station June-Sept and during the month before Christmas.
West:
phone: +1 905-51-6611

address: 140 Woodbridge Ave
Eat
Sleep
phone: +1 905-660-9938

address: 150 Interchange Way, Concord

phone: +1 905-760-2120

address: 3400 Steeles Ave W, Concord

Budget hotel with free continental breakfast & WiFi, and an indoor pool with a waterslide.

address: 200 Bass Pro Mills Drive
Go next
Take public transit to Downtown
Toronto
or take local flights from nearby Buttonville, Markham, Brampton or Downsview airports. These may include aerial tours.
The region is a gateway to Southern Ontario with tourist attractions including Niagara Falls, Ontario Wine Country and the Niagara Escarpment. Take a day trip to Lake Simcoe or Lake Wilcox. Many parks are located nearby.