Ven
Ven
(Danish:
Hven
) is a small
Swedish
island which lies in the middle of Öresund Sound, between southern Sweden and
Denmark
. It is best known as the site of the renaissance-era astronomical observatory built by
Tycho Brahe
.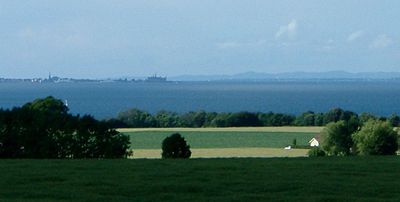 Understand
Ven is roughly 4.5 km by 2.5 km in size. It was part of the Kingdom of Denmark until 1658. The island is popular with hikers and cyclists and can get fairly crowded during weekends in the summer.

Get in
Ferries
from the Swedish town of
Landskrona
run about every 90 minutes; the trip takes 30 minutes. In the summertime, there are also ferries from
Copenhagen
,
Elsinore
and the town of Råå, south of
Helsingborg
.
If you come in your own boat you can stay in Kyrkbacken on the west side or Bäckviken on the east side.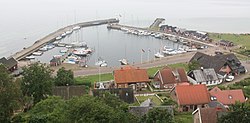 Get around
By bus
An infrequent bus (matching the ferry timetable) runs between the two ends of the island. You can get on and off anywhere along the route.
By bicycle
By cart
For a leisurely, scenic view of the island, travel by tractor or horse-drawn cart.
address: Norreborgsvägen 24

Rent a golf cart.
By foot
Given its small size, much of the island can be covered by foot in a day.
See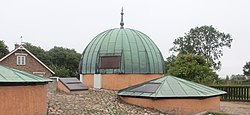 address: Landsvägen 182

Ven's historic claim to fame, Tycho's observatory, which is considered one of the first modern scientific research institutes, was built in 1576, abandoned in 1597, and subsequently destroyed. The museum is housed in the former All Saints' Church, near the grounds of the first observatory, Uraniborg. The observatory once stood at the center of the Renaissance Garden, which has been partially restored. Just down the road, the ruins of Tycho's second observatory Stjerneborg have been incorporated into a small multimedia theater.
Do
Ven has a 9-hole golf course on the northern coast.
The island also has a whisky bar with the third largest selection in the world at Backafallsbyn.

Buy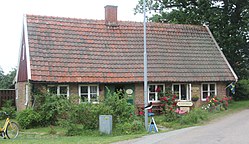 address: Norreborgsvägen 25

Silver jewelry
address: Landsvägen 61

Locally made goat cheese.

address: Wollters väg 6

Handmade fabrics from Burma, Laos and Thailand.

address: Bäckviken 8

Small store with cute things.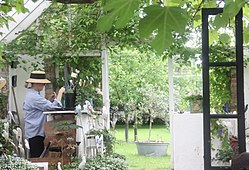 address: Landsvägen 216

Nice store in a greenhouse. Lots of porcelain figures.
Eat
The island has numerous small restaurants and cafes.
address: Kyrkvägen 5

Cozy restaurant with a great view. Seafood and steak.

address: Landsvägen 134

Vegetarian and organic food

Turistgården på Ven

address: Landsvägen 193
Drink
address: Backafallsbyn AB

They make their own Whisky but also have about 50 Scotch whiskies, beers, etc.
Sleep
Inns, rooms in private homes, and campgrounds are available. There is a hostel in Bäckviken and also on the mainland in Landskrona.
address: Husviksvägen

Good view over the sea.