Walt Disney World/Animal Kingdom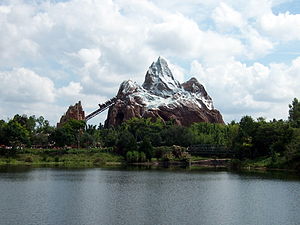 At
Disney's Animal Kingdom
, you can take flight aboard a Pandoran banshee, dig for dinosaur bones, challenge the mysterious Himalayan yeti, and view hundreds of live animals in authentic settings.
This sprawling park in the southwestern corner of
Walt Disney World
is equal parts theme park and zoological park, with both aspects receiving a unique Disney touch. Nearby is the second-most-popular water park in the world,
Disney's Blizzard Beach
.
Understand
"Welcome to a kingdom of animals, real, ancient and imagined: a kingdom ruled by lions, dinosaurs and dragons; a kingdom of balance, harmony and survival; a kingdom we enter to share in the wonder, gaze at the beauty, thrill at the drama, and learn." — Michael D. Eisner, April 22, 1998
Walt Disney World
's fourth and newest theme park opened in April 1998, joining the
Magic Kingdom
,
Epcot
, and
Disney-MGM Studios
. When it opened, park advertising used the faux-African word "
nahtazu
" ("not a zoo") as a slogan to emphasize that it was not just a collection of animals in small iron cages. The animals here spend their days in expansive habitats that are as close to their natural environments as possible, with subtle and camouflaged barriers keeping them away from guests (and each other). At night, they sleep comfortably indoors in the park's extensive housing area backstage.
Although the animals are nominally the main attraction, the park has slowly expanded its ride offerings, allowing the park to stay open later after the animals are put to bed. The marquee attraction from that perspective is the wild roller coaster,
Expedition Everest
. Towering 200 feet over the surrounding terrain, this mini-mountain is visible from some distance away and even threatens to overtake the Tree of Life as the park's most visible icon. The Tree, perhaps by contrast, is most impressive up close, where its size and detail can truly be appreciated.
The other major rides and attractions include
It's Tough to be a Bug
, a 3-D movie based on the Pixar film
A Bug's Life
;
Kilimanjaro Safaris
, a jeep ride through the recreated African savanna;
Kali River Rapids
, a soaking raft ride; and
Dinosaur
, a time travel ride into the late Cretaceous. Two musical stage shows are also very popular:
Finding Nemo: The Musical
and
Festival of the Lion King
The newest addition to the park is
Pandora – The World of Avatar
, based on James Cameron's blockbuster space fantasy film. The land features two major rides that take visitors aboard a flying banshee and on a gentle river cruise through the bio-luminescent forests of Pandora.
Not far from Animal Kingdom is
Blizzard Beach
, a large water park themed as a melting ski resort.
Get in

Animal Kingdom used to close at 5PM, so the animals could get some sleep. But with the addition of more rides and special nighttime shows and attractions, the park can be open as late as 11PM. Many of the animals will be off-exhibit after dark, but others will be out and visible, and the Na'vi River Journey is an entirely different experience in the dark. The park also participates in the Extra Magic Hours program (morning only).

By car

Animal Kingdom is in the southwestern part of the Walt Disney World property. Head west on Osceola Parkway from World Drive. Parking is $25 per car, although Disney resort guests can park for free—just show your Key to the World card at the toll gate.
Blizzard Beach is on Buena Vista Drive between World Drive and Osceola Parkway. Parking is free.

By Disney transportation

Due to the security measures in place for the protection of the animals, you cannot walk to Animal Kingdom, not even from the Animal Kingdom Lodge. If you're not driving, you'll be taking a bus no matter where you're coming from.

From Disney Springs

There is no direct transportation from Disney Springs. Take the bus to any resort hotel (or walk to the nearby Saratoga Springs resort) and transfer to the Animal Kingdom & Blizzard Beach bus.

From all other parks and resorts

Just take the direct bus marked "Animal Kingdom & Blizzard Beach". From the Magic Kingdom, you'll need to get to the Transportation and Ticket Center first.

Get around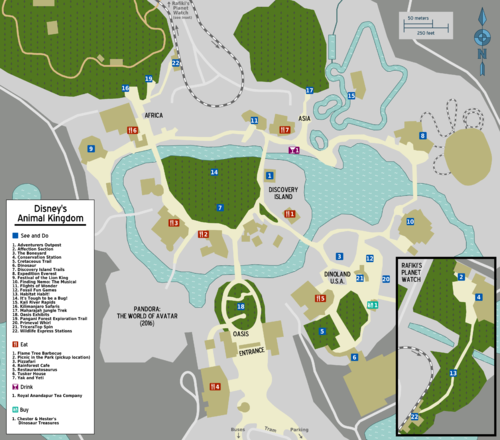 Animal Kingdom is a very large park, and most of the attractions are outdoors. You will be walking, and walking a lot, so prepare accordingly.
After going through the entrance gates, you'll be in the
Oasis
area. While there are no rides or shows here, there are two well-shaded paths that pass by a number of animal enclosures. The main purpose of the Oasis is to lead you into the park toward
Discovery Island
, which is the hub from which you'll explore the rest of Animal Kingdom. You can't miss Discovery Island, thanks to the humongous
Tree of Life
in the center. It's here you'll find most of the shops and a couple restaurants, along with the 3-D movie
It's Tough to Be a Bug
.
Animal Kingdom has four themed "lands" that surround Discovery Island. The first, clockwise from the Oasis, is
Pandora – The World of Avatar
, with its floating mountains and bio-luminescent forests. Next is
Africa
, where the Kilimanjaro Safaris take you into the park's savanna.
Asia
has the Kali River Rapids and, at its far end, Expedition Everest. Finally,
DinoLand U.S.A.
is where you'll find Chester & Hester's Dino-Rama and the Dino Institute.
Rafiki's Planet Watch
, a "backstage" area with information on the park's research projects and animal maintenance, is accessed via a short train trip from Africa.
Although Discovery Island is the hub, there is an outer pathway that connects the four outer lands without needing to return to the center.
See and do
Animal Kingdom has a broad mix of attractions, from simply looking at the many animals on display, to tuneful stage shows, to high-energy thrill rides. There's a little something for everyone here, but families with divergent tastes may want to split up, so Grandma and Grandpa can take a stroll through the animal enclosures while the kids go on Expedition Everest for the third time.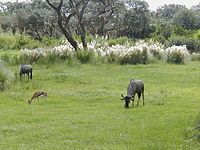 If you want to get good views of the animals, remember that it can get very hot during the day, and it's not just tourists who seek shade when the sun beats down. The animals will be more active and more visible first thing in the morning and at the end of the day, and that means closer looks and better pictures for you.
As you walk around, you may spot an animal handler exhibiting one or two small animals up close to a small crowd of guests—these encounters occur randomly throughout the day at a variety of locations, so keep your eyes peeled. There are also several character greeting locations; these will be marked on your guide map and schedules will be listed in your Times Guide.
FastPass, the system that allowed you to go to an attraction and get a ticket to come back later and skip the standby queue, is no longer available. All Animal Kingdom guests will be using
FastPass+
, where you choose your own return time for each of three attractions. FastPass+ queues are available for
virtually every ride in the park
, along with some shows and character greetings.
FastPass+ kiosks are found at Island Mercantile and Disney Outfitters on Discovery Island, at Harambe Market in Africa, and near Kali River Rapids in Asia. Cast members will be nearby if you need help. If you're staying at a Disney resort, you can also use a smartphone with the
My Disney Experience
app to schedule your FastPass+ reservations.
For parade and stage show performance times, which change daily, please see the
Guide Map
and the
Times Guide
you'll receive when you enter the park. You can also check the
Wait Times Board
on Discovery Island, which lists current wait times for rides and show times for shows.
The

denotes rides with safety restrictions. See
Stay safe
in the main Walt Disney World article for more information.
Oasis
The
Oasis
is just the entrance area of the park, taking you from the gates to the central hub of Discovery Island. It's a wooded setting, with several animal enclosures; look for the giant anteater, capybaras, macaws, and many others. Make sure you take both the left and the right paths; each has different animals.
Discovery Island
Discovery Island
is the central hub of Animal Kingdom. The
Tree of Life
is located here, as are the majority of the park's shops and a couple of very good restaurants. "Discovery" isn't just a name, either; if you wander off the main drag you'll find yourself in the
Discovery Island Trails
that wind around the base of the Tree. There you'll find a number of birds and other small animals on display. You'll also be able to take a look at some of the Tree of Life's animal carvings up-close, although the queue area for
It's Tough to be a Bug
provides the best vantage points.
Adventurers OutpostCome on in to the air-conditioning and meet Mickey and Minnie in their safari gear.

It's Tough to be a Bug!This is a 3-D film featuring Flik and other characters from the Pixar film A Bug's Life. You'll meet grubs, stink bugs, wasps, and other creepy-crawlies, complete with special effects both tactile and olfactory. Some scenes may be a little frightening for kids, or for anyone with an aversion to insects.

Winged Encounters - The Kingdom Takes FlightThis new show near Flame Tree BBQ showcases a variety of macaws, which fly in and out of the presentation. The show lasts less than 10 minutes so it's well worth stopping by if you're in the area.
Pandora – The World of Avatar
Animal Kingdom's newest land (opened May 2017) transports guests to the fictional planet at the center of James Cameron's epic 2009 film (and its upcoming sequels).
Avatar Flight of PassageA thrilling simulator ride allows guests to experience the landscape and scenery of Pandora from the back of a banshee, the vicious flying beasts ridden by the Na'vi in the film.

Na'vi River JourneyThis boat ride lets visitors see Pandora at a much more leisurely pace. You'll have encounters with all sorts of exotic Pandoran flora and fauna, culminating in a visit from a Na'vi shaman.
Africa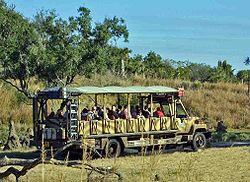 Welcome to
Harambe
, or as they say in this fictional east
African
town, "Jambo!" The detail here is incredible, from the consistent overarching storyline (of a town on the outskirts of the
Harambe Wildlife Reserve
) all the way down to a faded Coca-Cola advertisement painted on a wall. Take some time, if it's not too crowded, and see if you can't convince yourself you're in Africa.
Festival of the Lion KingAcrobatic, colorful, and tuneful, this theater-in-the-round features the characters from The Lion King in a musical revue. This ain't Broadway, though; don't expect the elaborate costumes and choreography of that famous show, nor is it just a retelling of the plot of the movie. Still, kids will enjoy seeing these favorite characters on the stage, there's plenty of audience participation, and the music is still just as good as it was in the movie.

Gorilla Falls Exploration TrailA walk-through area near the exit of the Kilimanjaro Safaris. This forested area is home to hippos, meerkats, and gorillas, among other animals. As you walk through, keep an eye out for research documents from the Harambe Reserve researchers and their student visitors, which serve to both maintain the fictional setting and provide information about the animals.

Kilimanjaro SafarisAccording to the story of this attraction, you're headed out on a two-week safari through the Harambe Wildlife Reserve. Board your well-equipped (and very large) safari jeep, and your driver/guide will point out the animals along the route. This area of the park covers more than 100 acres (40 ha.), with habitats representing wetlands, forest, and savanna. Lions, elephants, giraffes, rhinos, and many more species can be seen during your trip. Absolutely fantastic for photos; many of the herbivores will hang out just feet from the jeep's path, and there are no windows or fences between you and them. (Although Disney has posted safety restrictions for this ride, it is relatively mild, especially compared to rides like Dinosaur and Expedition Everest.)
Kilimanjaro Nighttime SafarisThe safari experience after dark is very different, a little spookier and a bit more exciting than the daytime ride. Some animals will be the same, but without the hot sun they may be more active. Other animals, like the African painted dogs, are only on display at night.
Wild Africa TrekTake a three-hour guided expedition into the Harambe Wildlife Reserve, including areas not normally seen from the Safari or the Trail. Guests will trek through vines on a bushwalk, cross a rope bridge over a river, peer over cliffs at hippos and crocodiles, and enjoy a private elevated safari camp right in the middle of the animals' habitats. You must be at least 9 years old and 48 inches tall, and you must weigh between 45 and 310 pounds.
Savor the SavannaAs late afternoon comes, the Wild Africa Trek gives way to the Savor the Savanna tour. It's got a lower price point, but omits the adventure hiking. You'll still have your own guide aboard your own safari vehicle, and you'll still enjoy tapas, beer, and wine at the private safari camp as you observe the animals, but with the added allure of doing so in twilight or after dark.
Wildlife ExpressThis train ride is the only way to get to Rafiki's Planet Watch. The route takes you past the animal houses, where the animals get fed and spend the night. Trains depart every 5–10 minutes.Both the train and Rafiki's Planet Watch are closed to guests as of 2018.
Rafiki's Planet Watch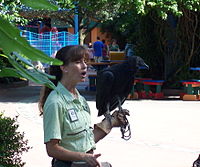 Rafiki's Planet Watch
is accessible only via the
Wildlife Express
train from Africa. This is an interactive learning center documenting wildlife conservation efforts around the world. Best of all, it includes a petting zoo!
Affection SectionThis is the aforementioned petting zoo, featuring some exotic but still domesticated species from around the globe.

Conservation StationThis is the main attraction at Rafiki's Planet Watch, housed in part of a large building that includes many of the park's animal treatment facilities. Large glass windows even let you look in on some of the procedures as they occur. Other exhibits focus on conservation and attempts to protect endangered species of animals. Trainers and keepers periodically bring out some of the less dangerous animals for up-close encounters. You'll also find some character greetings in here, in particular Rafiki himself.

Habitat Habit!This is the walkway between the train station and Conservation Station. You'll find cottontop, golden lion, and emperor tamarins here, as well as tips on steps you can take to preserve animal habitat, no matter where you live.
Asia
Much like Africa, the
Asian
section is meant to represent a fictional community somewhere on that continent; in this case, it's
Anandapur
, a South Asian village on the edge of a jungle and not far from the Himalayas. Again, the attention to detail is incredible and worth some exploration if you have the time.
Expedition Everest: Legend of the Forbidden MountainLocated in the fictional village of Serka Zong. Defy local wisdom and book a train ride through the heart of yeti country, crossing the Forbidden Mountain to forge a path to Everest. Don't say you weren't warned, however, when you find the tracks are out and your train starts careening backwards! This roller coaster is exciting and includes a number of neat twists and special effects. The queue is also worth seeing; it takes you through an expedition-supply shop and a museum purporting to hold conclusive evidence of the yeti's existence. Very popular ride, so you might want to consider a Fastpass, especially if you've been through the standby queue once already.

Flights of WonderSee exotic birds up close in a small but shaded amphitheater. Show mixes clever humor along with facts about birds and other animales, and includes some very close up encounters with some of the birds who fly narrowly close to the audience in all sections of the amiptheater. See the Times Guide for show times.

Kali River RapidsThis is a wild whitewater ride through a tropical forest. Not much educational content here; it's just a fun, very wet ride. You will get soaked, guaranteed, not just from the ride but from the water guns controlled by guests on the surrounding walkways.

Maharajah Jungle TrekSimilar to the Pangani Forest trail, this is a walk through ancient "ruins" showcasing Asian wildlife. The Bengal tigers are the stars, but don't miss the giant fruit bats, or the countless birds inside the aviary.
DinoLand U.S.A.
Dinosaurs play a dual role in popular culture, representing both ancient mystery and thrilling fantasy. Both aspects are represented in
DinoLand U.S.A.
. As the story goes, when the
Dino Institute
, a dinosaur research facility, opened up along a dilapidated stretch of highway, the local service station owners, Chester and Hester, had a brilliant idea. They collected material from the junkyard nearby and created a roadside attraction called
Chester & Hester's Dino-Rama!
The Institute represents the educational, realistic side of dinosaur enthusiasm, while the carnival atmosphere of Dino-Rama represents the sense of fun and excitement dinos can generate.
The BoneyardAt the entrance to DinoLand U.S.A. is this play area for pre-schoolers, where they can dig around in the sand for "bones" and otherwise climb and jump and play.

Cretaceous TrailA walking path that shows you some static dioramas of dinosaurs, as well as some live animals and plants that have survived from the Mesozoic Era.

DinosaurHead back in time to the late Cretaceous, come face-to-face with a variety of dinosaurs, then race against time to escape the asteroid impact that ended their reign. Pretty rough but fun. Very dark and probably too scary for little kids, with lots of "gotcha" moments.

Finding Nemo: The MusicalThis popular show adds inventive music to an abbreviated version of the story from the film. Acrobatics and puppetry give a feeling of being underwater. Check the Times Guide for show times.

Fossil Fun GamesThis is Dino-Rama's midway, with all of the impossible games and plush prizes you'd expect from any self-respecting carnival.

Primeval WhirlThis is a pair of identical spinning-car roller coasters, themed to display Chester & Hester's creativity in adapting automobile parts to thrill rides. Can be a rough ride, especially if you're sitting next to someone with a lot of mass to spin around, but it's fun.

TriceraTop SpinA Dumbo-like ride with Triceratops-shaped vehicles that spin around a central axis and move up and down with a joystick. Great for kids too small to go on Primeval Whirl.
Parkwide
Backstage Tales TourThis nearly 4-hour tour replaces the Backstage Safari tour. Guests (age 12 and up) get a look at the animals' overnight homes and care facilities. You'll also be introduced to Disney's conservation programs. Feel free to ask lots of questions!
Rivers of LightAnimal Kingdom's new nighttime spectacular features evocative floats on the Discovery River, surrounded by energetic water effects and scintillating lighting. Of course it comes with a unifying story of love for all living things, and an original musical score. Seating is available on the east side of the park between Expedition Everest and the Theater in the Wild.

Wilderness ExplorersStop by the main station on the bridge to Discovery Island to pick up your handbook and take the Wilderness Explorers pledge, inspired by the Disney/Pixar film Up. Then wander the park and keep an eye out for the activity stations and interpretive exhibits scattered throughout. There are thirty "merit badge" stickers to acquire, and getting them all would be a true accomplishment. The cast members at each station are friendly and have tons of information to share; even adults will be engaged and interested in the discussions they lead.
Blizzard Beach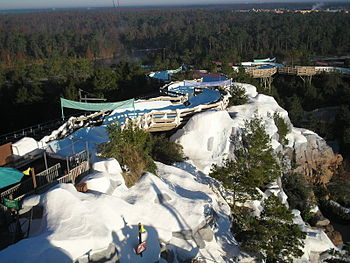 What's a ski resort doing in central Florida? The Disney Imagineers who created
Blizzard Beach
claim that they built it after an unusual freak winter storm blanketed the area, only to have it experience a massive meltdown shortly thereafter. When a stray alligator splashed down the former ski jump on his belly, they realized the area would make a swell water park!
Blizzard Beach is the second-most-visited water park in the U.S. (behind only its sister park
Typhoon Lagoon
), and the incredibly inventive theme is a big reason why. It's almost eerie to see guests walking around in swimsuits while there's snow everywhere. Enjoy the cognitive dissonance by going on some great water slides, including the tallest and fastest body slide on the continent.
Blizzard Beach is not far from Animal Kingdom, and in fact buses to the water park only depart from Animal Kingdom's bus depot. The park is usually open from 10AM–5PM (closing for a couple of months each winter and, ironically, whenever the temperature dips close to freezing), and admission is $52 for adults or $44 for kids ages 3-10. Admission to the water park counts as one of your "Fun Visits" if you've added the Water Park Fun & More option to your
Magic Your Way tickets
—and just one admission almost pays for the cost of the option.
ChairliftWhat's a ski resort without a chairlift? You can use this to get from the park entrance to Summit Plummet, Slush Gusher, Teamboat Springs, Toboggan Racers, and Snow Stormers.

Cross Country CreekA relaxing inner tube ride around the whole park.

Downhill Double DipperA pair of racing speed slides on which you ride inner tubes.

Melt-Away BayThe park's largest pool. Has some gentle waves, but nothing remotely like Typhoon Lagoon's wave pool.

Runoff RapidsThree "ski slopes" into a pool of melted "snow".

Ski Patrol Training CampA play area for older children.

Slush GusherGo over two "moguls" down the mountainside.

Snow StormersThree slalom-style mat slides, designed for racing.

Summit PlummetAt 120 feet (37 m) high, this is the second-tallest and second-fastest water slide in the world. Guests who dare will plummet at over 55 mph (89 km/h) straight down an 85-degree angle. Exhilarating, but creates monster wedgies.

Teamboat SpringsA family water slide, with 4- to 6-passenger rafts.

Tike's PeakA play area for younger children.

Toboggan RacersRide a "toboggan" down a slippery, melting slope, racing up to seven other sliders.
Disney's Winter Summerland
phone: +1 407 560-3000

address: 1548 W Buena Vista Dr

Just outside the Blizzard Beach gates is this inventive pair of miniature golf courses. Winter Summerland makes good use of the snow and ice theme; as the story goes, Santa Claus and his elves have created a vacation resort-away-from-home here in Florida. Half of the elves wanted something resembling home, so they borrowed winter-themed elements from Blizzard Beach to create the "Snow" course; the other half wanted to feel like they were actually in Florida and created the "Sand" course. There are sight gags galore, and the courses are great for kids and adults alike. Be warned: you can take the Blizzard Beach bus during that park's operating hours, and bus service to the All-Star Resorts and Epcot continues until 9PM, but after that you'll need to have a car handy.
At the resorts
Bicycle rentalsRent a surrey bike, elliptical bike, or beach cruiser for a leisurely ride around La Marina.

Sense of Africa

phone: +1 407-WDW-TOUR

Activate all five senses with this 3.5-hour tour experience at the Animal Kingdom Lodge. You'll start with breakfast at Boma, with both traditional and exotic dishes available. Then you'll explore the Lodge and its savanna, with backstage details and animal encounters. Ages 10+ only.
Buy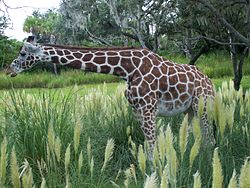 Animal Kingdom is decidedly
not
a shopper's paradise. Oh sure, there are stores around, mostly on
Discovery Island
, and they do sell a variety of animal-related merchandise. But that's pretty much it; you won't generally find foreign specialties like you do in Epcot's World Showcase, or extensive licensed merchandise as found in Hollywood Studios.
But there are a couple of exceptions!
Chester & Hester's Dinosaur TreasuresIf you or your kids love dinosaurs, this is the place to go. Pick up toys, games, puzzles, knick-knacks, and virtually anything else dinosaur-related.

Zuri's Sweet ShopLocated in the new Harambe Market area of Africa, Zuri's Sweet Shop offers unique confections with African-inspired flavors in addition to the usual Disney candy-shop items. You can also pick up bottles of Flame Tree Barbecue's signature sauces, or some handcrafted gift items from artisans in Africa.
At the resorts,
Zawadi Marketplace
at the Animal Kingdom Lodge does have unique African merchandise not available elsewhere, not even at World Showcase. It's definitely worth a look if you're interested in handcrafted goods from exotic locales.
The Beach Haus
, the largest of three stores at Blizzard Beach, is primarily a place to find swimwear, sundries, or other items you may have forgotten to bring for your visit.
Eat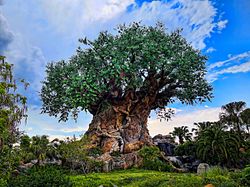 Food at Animal Kingdom has improved in the last few years, with two table-service restaurants opening up inside the park. Added to a small selection of fairly good counter-service restaurants, you now have a decent variety of options for dining. If you have food allergies or sensitivities, be sure to drop by the Animal Kingdom Gardens kiosk on Discovery Island; cast members there are available 9AM-3PM to discuss dining options within the park, and you can purchase gluten-free, dairy-free, and other allergen-free packaged foods.
Keep in mind that, under AZA animal safety policy, Animal Kingdom's restaurants do not provide lids for drinks. However, paper straws are now available. The local duck and ibis populations like to stroll around looking for handouts, especially around Flame Tree Barbecue's outdoor seating areas. It's best if you resist the urge to oblige; human food just isn't healthy for them.
See
Eat
in the main Walt Disney World article for information on the Disney restaurant pricing system, character dining, dietary restrictions, and advance dining reservations. The telephone numbers below are for extraordinary circumstances
only
; for reservations and most health or diet issues, call the main Disney Dining number at +1 407 WDW-DINE (939-3463).
Opening and closing times may vary with the park hours; check your Times Guide for official restaurant hours. Breakfast is usually served until 10:30AM, and dinner usually starts between 3:30PM and 4:30PM.
Counter service
Flame Tree BarbecueDon't let the fact that this is a cheap counter-service joint inside a massive corporate theme park fool you—this is some of the best barbecue for miles. Choose from chicken, pulled pork, or a massive half-rack of ribs, all slow-cooked and slathered in Flame Tree's very good tomato-based sauce. If you like your barbecue super-spicy (or if you're a vegetarian), you'll be disappointed, but otherwise these are the best ten-dollar meals in all of Walt Disney World. The seating is al fresco—take a stroll down to the terraces closest to the water for a nice view of the river and Expedition Everest in the distance.

Harambe MarketAn open-air marketplace/food court offering menu items inspired by African street foods: sausages, kabobs, and ribs.

Picnic in the ParkThis isn't a restaurant, actually; it's a service that lets you order a bagged picnic (with food for two to six people) and take it to one of several picnic tables scattered throughout the park. You can either choose from a selection of sandwiches or get several pieces of rotisserie chicken and a slab of ham to share. Side dishes, desserts, and water are included, as are plates and utensils. A fun and very different option for dining at Disney.

PizzafariIf the kids are complaining that they haven't gotten to eat pizza in days, bring 'em here. Okay, so you get no choices beyond "cheese or pepperoni?", but the pizza is good and the decor is whimsical and unique. Each room has its own colorful theme, from the Nocturnal Room to the Upside-Down Room... and don't forget the Bug Room. Pizzafari is open for breakfast; you can go traditional if you want, but the adventuresome should try the house specialty: breakfast pizza.

RestaurantosaurusNothing special here, just your standard fast food meals. The theming indicates that this building is serving double-duty as a dormitory for the local archaeology students; keep an eye out for fun little reminders of the storyline.

Yak and YetiRight next door to the sit-down restaurant is this counter-service location with similar but slightly less exotic (and lower-quality) options. Sweet-and-sour pork, Kung Pao beef, that sort of thing. Seating is outdoors and not well shaded.
Table service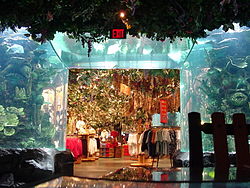 phone: +1 407 938-9100

One of two WDW locations for this chain restaurant, which features animatronic animals, thunderstorms, and good food. There's a big gift shop packed with Rainforest Cafe logos, too. There are dedicated turnstiles you can use to leave the park and re-enter after eating or shopping. One word of warning—the animatronics can be a bit startling, as they sometimes come to life suddenly; some kids might find them unsettling. Even though it's not a Disney restaurant, the Disney Dining Plan is accepted here.

TiffinsAnimal Kingdom's newest eatery, named after the Indian custom of packing light meals in round metal boxes, is all about travel. Each of the three dining rooms features artifacts from Imagineers' research trips: the Trek Gallery (Asia), the Safari Gallery (Africa), and the Grand Gallery (animals). It's a Signature Restaurant, so the menu is adventurous and blends African, Asian, and European flavors. There's an adjacent lounge called Nomads Lounge for those who just want a drink (and maybe some street-food-inspired dishes off the bar menu). While you're here, purchase a hangtag to hang in the restaurant to support Disney's conservation efforts.

Tusker HouseA family buffet with Africa-influenced flavors, and some standard American options as well. It's also the only restaurant at Animal Kingdom with character dining: Donald's Safari Breakfast and Donald's Dining Safari Lunch. Donald's Safari Dinner starts March 8, 2015.

Yak and Yeti

phone: +1 407 824-9384

Asian-style dishes served in a restaurant full of Himalayan trinkets. Unlike the counter-service area just outside, you can sit indoors here. You'll also be paying more, but the food is much better. Mahi-mahi, tempura shrimp, glazed duck, stir-fried beef, and even baby back ribs are among the entrees. The restaurant is run by Landry's, not Disney, but the Dining Plan is accepted here.
Resort dining
Animal Kingdom Lodge
BomaAfrican and American cuisine served buffet style. The menu is varied, with more than 50 different selections, including several kid-friendly items. A good choice if you want some African flavors but aren't ready to try Jiko.

JikoThis upscale restaurant, with its authentic African entrees, is very popular, attracting the many Walt Disney World guests looking for new culinary experiences. Kids used to hot dogs and pizza, on the other hand, will have a hard time finding something they consider edible. Don't let that keep you away, though—Jiko is considered one of the best restaurants at Walt Disney World. They also claim to have the largest selection of South African wines in the country, with more than 125 labels.

MaraThis counter service restaurant serves mostly American standards with just a few perfunctory nods to the African theme.

SanaaThis sit-down restaurant blends American, African, and Indian selections to provide a little bit for everyone. That includes vegetarians and vegans; Sanaa has an excellent vegetarian sampler for $17. Breakfast is also available.
Coronado Springs
Cafe RixThe salads and sandwiches are your standard fare, but the baked goods are fresh and the gelato is ice-cold.

Maya GrillBreakfast and dinner at the Maya Grill are table-service, but lunch is a buffet. All of the meals feature mostly American cuisine with just a hint of Mexican influence.

Pepper MarketAn expansive, airy food court with a large number of selections available. Stations include a Chef's Station (specialties), Market Station (sandwiches and salads), Grill Station, Pizza Kitchen, Pasta Kitchen, and Kids' Kitchen.

Las VentanasFormerly the private dining room for the Rix Lounge, the intimate and relaxing Las Ventanas is now open for breakfast and lunch. The minimalist decor and tiny size make the space feel like a private retreat. The menus are largely American traditional, with Mexican flavors sprinkled in.
All-Star Resorts
Each of the three All-Star Resorts has its own
food court
, virtually indistinguishable from one another except for the bold, colorful decor (which is heavily themed to each resort). You'll find
End Zone Food Court
at All-Star Sports,
Intermission Food Court
at All-Star Music, and
World Premiere Food Court
at All-Star Movies. Each one is open from 6AM until midnight (although only the pizza stations are open past 11PM or so) and offers the standard burgers, salads, chicken, and pizza options for $7-10.
Blizzard Beach
AvalunchBBQ pork, hot dogs, even PB&J if you want it. Outdoor seating.

Lottawatta LodgeThis is the main eatery at Blizzard Beach, and the only one open during the slowest parts of the year. It's also the only one with indoor seating, and the one with the most substantial entrees. Burgers, pizza, chicken, turkey, and fish.

Warming HutCheese dogs, burgers, taco salad. Outdoor seating.
Drink
There's not much in the way of nightlife around Animal Kingdom. You could venture over to the Animal Kingdom Lodge, or head to
Disney's BoardWalk
or to
Disney Springs
.
The four sit-down restaurants do serve a limited selection of alcoholic beverages, and Tiffins has an adjacent bar area called
Nomad Lounge
. There are two other locales of note inside the park, although not for alcohol:
Creature ComfortsAs with the other theme parks, Starbucks has set up shop at Animal Kingdom.

Royal Anandapur Tea CompanyIn keeping with the Asian theme of this section of the park, the Tea Company offers a wide variety of Eastern teas for sale. Some of the choices include Indian masala chai, Longjing tea from China, and (breaking the theme a bit) South Africa's Rooibos "miracle tea". Coffee (including lattes, cappuccino, and espresso) is also available.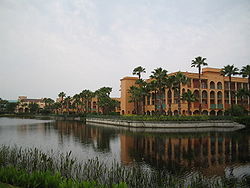 The All-Star Resorts, being value resorts, are similarly devoid of nightlife, but Coronado Springs and the Animal Kingdom Lodge have lounges:
Laguna BarAn outdoor bar overlooking Lago Dorado. Great views to go with some light snacks and drinks.

Rix LoungeOne of the most upscale lounges on Disney property, located next door to the Cafe Rix. This is the place to go if you want to do some serious schmoozing while you partake of some very expensive drinks. No Disney characters here, that's for sure, but they do have a DJ and sometimes a live percussion ensemble.

Victoria FallsThis is a much more casual lounge, overlooking Boma. Great place for some quiet drinks at the end of the day, or while you're waiting for your table at Jiko, as long as you aren't looking for something super-special.
Coronado Springs and the Animal Kingdom Villas also have
pool bars
:
Siesta's
at Coronado Springs,
Uzima Springs
at the Jambo House villas, and
Maji Pool Bar
at the Kidani Village villas.
Sleep
You'll find a full range of lodging options in this area of Walt Disney World. Unfortunately, none of them are connected to Animal Kingdom by anything but buses. Even at the Animal Kingdom Lodge, you'll need to hop a bus to get to the park. Don't let that hold you back, though; the All-Star Resorts and the Animal Kingdom Lodge and Villas are among the most popular hotels on the property.
Budget
On par with the Pop Century Resort near
Hollywood Studios
, the three
All-Star Resorts
are the cheapest hotels at Walt Disney World. That doesn't mean they're in any way
bad
; they just lack many of the amenities that have become standard at other Disney hotels. They're also among the most popular, as parents discover that they can pay reasonable rates for a Disney hotel and know that their kids won't even notice the lack of a sit-down restaurant or concierge service. If all you need is breakfast, a pool, and transportation to the parks, these hotels will do just fine.
Each resort has exterior-entrance rooms grouped into one of five sub-themes. The decor varies among the three resorts, according to their themes, but in all cases it involves larger-than-life icons and bold, colorful shapes. The gigantic decor is great fun for kids but may be sensory overload for adults. Aside from the whimsically-shaped pools, there's not much to do besides catch a bus to the parks, but that's why you're here, right?
Unlike most Disney hotels, check-in time at the All-Star resorts is 4PM (rather than 3PM).
Disney's All-Star Movies Resort

phone: +1 407 939-7000

address: 1991 W Buena Vista Dr

Experience the best of Disney films and animation in one of five themed areas: Fantasia, Toy Story, 101 Dalmatians, The Mighty Ducks, and The Love Bug.

Disney's All-Star Music Resort

phone: +1 407 939-6000

address: 1801 W Buena Vista Dr

The magic in music. Themes are Country, Broadway, Jazz, Rock, and Calypso. All-Star Music also has some family suites; they sleep six.

Disney's All-Star Sports Resort

phone: +1 407 939-5000

address: 1701 W Buena Vista Dr

Find your inner fan in one of five sports themes: Football, Tennis, Baseball, Basketball, and Surfing.
Mid-range
Disney's Coronado Springs Resort

phone: +1 407 939-1000

address: 1000 W Buena Vista Dr

A lakeside resort with Mayan flourishes, Coronado Springs is very popular with convention-goers. Featuring the ritziest lounge on property and understated theming, the resort sometimes seems more tailored for adults traveling alone or with colleagues than for vacationers. That said, there is plenty for kids and families to do here, including a very nice pool complex that comes complete with a Mayan pyramid. Restaurants (including an extensive food court) and lounges are centrally located near the entrance.
Splurge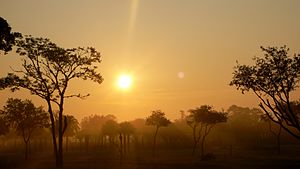 phone: +1 407 938-3000

address: 2901 Osceola Pkwy

Immerse yourself in a safari adventure at an African-themed lodge where you can view hundreds of exotic creatures on an African wildlife reserve. While it's not connected with the Kilimanjaro Safaris attraction at the Animal Kingdom park, the landscape outside the Lodge features a similar array of foliage and live animals. A large proportion of the rooms look out over one of three savannas, which means you can wake up to the sight of giraffes, ostriches, or zebras right outside your window. And you can view them deep into the night; the savannas are active and populated 22 hours a day. While the animals are obviously the biggest draw, the Animal Kingdom Lodge is a luxury hotel in its own right, with one of the best restaurants at Walt Disney World, impeccable service, and all-encompassing African decor.
Disney's Animal Kingdom VillasCondominiums themed as an African village, in two wings on the higher floors of the main Animal Kingdom Lodge structure (Jambo House) and an entirely separate building nearby (Kidani Village). These villas feature all of the amenities of the lodge, including the savanna views.