Washington, D.C./Shaw
Shaw
is a neighborhood in north-central
Washington DC
just east of
Dupont Circle
and south of
Adams Morgan
and
Columbia Heights
.
Understand
Shaw includes the sub-neighborhoods of Logan Circle, Truxton Circle, and the U Street Corridor. It is bounded by 15th St NW, Florida Ave (formerly Boundary St), North Capitol St, and M St NW.
Although it has a diverse population, Shaw is distinctive from the adjacent areas due to its African-American heritage. It is popular due to its jazz clubs, bars, high-end bars and lounges, and for the marvelous food, including Little Ethiopia.
The neighborhood, named after Civil War Colonel Robert Gould Shaw, was first developed starting in 1865 when the end of the Civil War led to a huge increase in demand for new housing in Washington, D.C. The extension of streetcar lines in the early 1900s up 7th St and 14th St also spurred additional development.
Because Shaw was not affected by covenants that prohibited property sales to African Americans, Shaw became the center of African-American culture in Washington and was home to many black-owned businesses, entertainment venues, and other institutions. It was the birthplace of jazz great Duke Ellington, who lived on the 1200 block of T St. It was the center of Washington's music scene and includes the historic Howard Theater (opened in 1910), Lincoln Theatre (opened in 1921), and Bohemian Caverns jazz club (opened in 1926).
Following the assassination of Martin Luther King Jr. in April 1968, riots broke out at the intersection of 14th St & U St. The riots resulted in significant damage to 1,200 buildings and resulted in thousands of permanent job losses. With the introduction of crack cocaine in the 1970s and 1980s and the subsequent flight of residents and businesses from the area, Shaw succumbed to urban blight. The entire neighborhood was considered to be unsafe due to rampant prostitution and drug use.
However, beginning in the early 1990s, a wave of gentrification restored the area. In 1986, the Reeves Center, a municipal office building, opened at the intersection of 14th St and U St, bringing thousands of jobs to the area. The Shaw-Howard University Metro Station opened in 1991. In 2000, a Whole Foods supermarket opened at the intersection of 14th & P Street and quickly became one of the retailer's highest grossing stores. Between 2000 and 2002, Harrison Square, the first large scale residential development in the area in a long time, was constructed. Since then, dozens of upscale businesses have opened and thousands of apartments have been constructed. Houses at Harrison Square, which cost $200,000 in 2000-2002, are now selling for $900,000.
The U Street Corridor is a vibrant collection of boutique shops, restaurants, nightclubs, and art galleries along U St NW between from 9th St and 18th St. The corridor first became commercially significant when a streetcar line operated along U St in the early 20th century. It was known as Black Broadway due to the number of live music and performance venues.
Logan Circle, named after Civil War general John A. Logan, is a traffic circle as well as a historic district whose commercial area centers around 14th St. The beautiful Victorian-style buildings in this area were less affected by the riots and this area now features some very trendy restaurants and bars.
The 14th Street Corridor runs between Logan Circle and U Street. While not considered a neighborhood per se in the same sense as the U Street Corridor, it is equally vibrant in terms of commercial destinations.

Get in
By Metrorail
For more information on riding the Metrorail in Washington DC, see
Washington DC#Get around
.
Shaw is serviced by the following Metrorail stations on the
green
and
yellow
lines
By bus
The following are the main bus routes operating in Shaw, along with links to timetables and route maps. For more information on riding buses in Washington DC, see
Washington DC#Get around
.
By car
Driving is definitely
not recommended
if you are not familiar with the area. The main streets are 14th St, R St, 9th St, 7th St, and Florida Ave. North Capitol St is a good and relatively uncongested artery heading north towards
Maryland
and the I-495 Capital Beltway. Avoid driving on U St, because it is one of the most congested streets in D.C. On-street parking is possible on the quieter side streets any time of the week.
See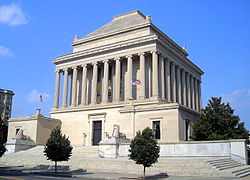 Do
The
Greater U Street Heritage Trail
is a self-guided walking tour with downloadable audio that will have you visiting major sights in the neighborhood.
Theatre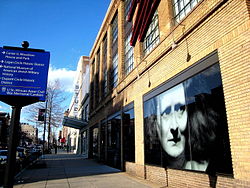 Comedy
phone: +1 202 204 7770

address: 1835 14th St NW, Washington, D.C. 20009

Hosts hilarious paid improv shows throughout the year, plus the pay-what-you-want "Harold Night" improv shows every Tuesday night.
Buy
U St is the place for the more funky, local,
boutique shopping
, although discounts are hard to come by.
The art galleries on 14th St have the most exciting
contemporary exhibits
in the city.
If you are up for some seriously exotic shopping, head to
Little Ethiopia
on 9th Street, south of U St, to sample the various Ethiopian stores and food markets.
The Whole Foods Supermarket on 14th St & P St is one of the highest grossing Whole Foods in existence.
Fashion
Funky women's dresses, tops, rompers & colorful jewelry.

phone: +1 202 332-4242

address: 1921 8th St NW #110

Funky women's dresses, tops, rompers & colorful jewelry.

phone: +1 202 332-4242

address: 1921 8th St NW #105

Men's formalwear and custom tailoring.

phone: +1 202 621-9225

address: 1924 8th St NW #115

Women's clothing and styling services.
Galleries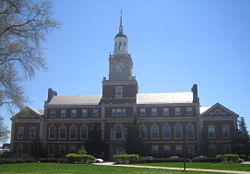 Other
phone: +1 202 265-4965

address: 1026 U St NW

Opened in 1945, this family owned business is one of only 3 businesses on U St to survive the 1968 riots.
Eat
Shaw is famous for its
African food
, particularly Ethiopian.
Little Ethiopia
, on 9th St just south of U St, has the best Ethiopian restaurants outside of
Addis Ababa
. While the number of Ethiopians in the D.C. area has been debated, D.C. is widely considered to have the largest number of Ethiopian ex-pats anywhere in the world and Shaw is the epicenter of their community. To brush up on your Ethiopian dining etiquette, see
Washington, D.C.#Eat
.
Shaw is also known for its
soul food diners
, many of which have been in D.C. much longer than most residents. You won't find the best soul food in the world here, but the feel of these restaurants, which are sometimes covered wall-to-wall in pictures of famous celebrities that visited decades ago, give you a unique peek into the history and culture of D.C.
As noted below in the Drink section, Shaw also has many independent chic cafes that serve sandwiches at low prices.
Budget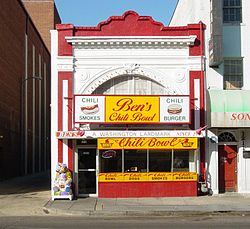 For the cheapest options, try one of several Mediterranean or pizza hole-in-the wall restaurants.
Mid-range
African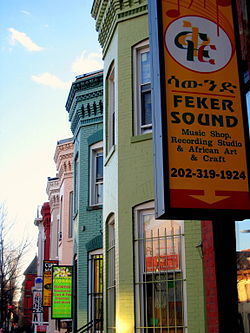 Soul food diners
Other
Splurge
Drink
Cafes
Shaw is popular for its non-chain cafes, each with its own unique character, although the vibe is almost always hip and liberal.
Bars/lounges
Shaw has several very classy bars. These are not the places where you will find cheap beer.
Music venues
Live music finds its home in Shaw, particularly around U St. The Black Cat and the 9:30 Club are two of the city's most
prominent music venues
, playing host to plenty of national acts of all types, drawing varying crowds.
Nightclubs
The clubbing scene in Shaw is not as popular, nor as trendy, as those of nearby
Adams Morgan
or
Dupont Circle
but there are still several good options.
Sleep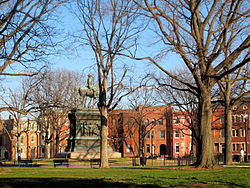 Most accommodation options in Shaw are in the southwest section of the neighborhood, close to
Dupont Circle
, the
East End
, and within walking distance of the
National Mall
, while other options are further east, close to the convention center. In addition to large hotels, there are a couple small B&B options, although they have much less amenities to offer.
Budget
Hostels
Hotels
Mid-range
Splurge
Stay safe
As in many nightlife-centered neighborhoods of Washington, DC, Shaw has a significant problem with muggings, particularly around the bars and the public housing projects.
Avoid walking on dark side streets; even some more well-traveled areas like 9th St and parts of Florida Ave can get a little too quiet after midnight.
Drunken club-goers stumbling out of venues on U St, or concert venues such as the 9:30 Club and Black Cat are often targeted for petty theft. Keep an eye on your belongings, and remember to refocus your alertness upon leaving the club.
Vagrants, while annoying, will usually stop bugging you if you keep up your pace and just give them a polite smile and a "sorry."
Smash-and-grab robberies of parked cars are more common than you'd like.

Connect
There are plenty of cafes that have free WiFi. If you need to use a computer terminal, visit the neighborhood library.
phone: +1 202 727-1288

address: 1630 7th St NW
Go next
Dupont Circle and 18th St in Adams Morgan are both within easy walking distance for additional nightlife, bars, and cafes. Near Northeast has more choices as well but is further away.
If you want to delve further into D.C.'s African-American history, cross the river to Anacostia!