Wilmington (North Carolina)
Wilmington
is a city in the southeastern part of
North Carolina
. It is the county seat of New Hanover County, and home to the University of North Carolina at Wilmington, the U.S.S. North Carolina Battleship Memorial, the Cape Fear Museum, Airlie Gardens, and a large historic district. It is convenient to nearby beaches, and is a relatively short drive from the Triangle (
Raleigh
,
Durham
, and
Chapel Hill
),
Charlotte
,
Myrtle Beach
, SC, and the I-95 corridor.
Understand
Wilmywood
You see trailers and movie crews filming on location. When you walk down the street you run into a celebrity. Are you in LA? No. What about New York? Not there either. You are in Wilmington, the USA's third largest film and TV production site. Television shows (such as Dawson's Creek, One Tree Hill, and HBO's Eastbound & Down) and movies (including Iron Man 3, The Crow, Blue Velvet, and Stephen King's Maximum Overdrive) filmed in Wilmington are making this area a major center of American film and television production.
The city is famous for its beaches, seafood, and historic plantations. As of the census of 2005, there were about 96,000 people residing in the city, estimates now are just over 100,000, with about 360,000 residents in the metro area. The racial makeup of the city is about 70% White, 26% African American, and the remainder other races.
The cultural opportunities in Wilmington are endless; aquariums, museums, historical sites, festivals, libraries, film studios, theatres, and plantations can be enjoyed in this richly cultured city.
Wilmington was the site of the only violent overthrow of a democratically-elected government in United States history, the
Wilmington Insurrection
, when a mob of 2,000 white Democrats massacred an estimated 60 black residents and the duly-elected city government (including several white men), and installed a white supremacist government in its place despite the city's population being more than 55% African-American at the time. This was following the 1898 election in which a coalition party that promised free public education for all and equal voting rights for every African-American man in the city had secured a majority of city council seats.
Climate
Wilmington sits between the Cape Fear River and the Atlantic Ocean. With the influence of the Atlantic Ocean and the Gulf Stream, some 45-60 miles offshore, Historic Wilmington and North Carolina's Cape Fear Coast -
Carolina Beach
,
Kure Beach
& Wrightsville Beach enjoy a temperate subtropical climate year-round. Summer temperatures are usually in the 80s (°F). Seasons are mild, with an average 212 sunshine days and a mean average temperature of . The average winter temperature is about .
Get in
By car
From the south via I-95 N
, or from the direction of Charlotte, you should take US 74 E (exit 14 in North Carolina from I-95). It will take you about an 1.5 to 2 hours to get to Wilmington from the junction of I-95 and US 74. If taking this route, you should be sure to stock up on snacks and drinks, use the restroom, and fill up your gasoline tank before merging onto US 74 E, because stops are few and far between until arriving in Wilmington. US 74 (running concurrent with US 17 and US 76 at this point) crosses the Cape Fear River Bridge into Wilmington just south of the Historic District.
From the north via I-95 S
, or from the direction of Raleigh, take I-40 E. Again, it will take approximately 1.5 to 2 hours to get to Wilmington from the junction of I-95 and I-40. You should be aware that stops between I-95 and Wilmington are also infrequent, although there is a rest area near Warsaw, at the exit for NC 24.
From Barstow, California
drive 2560 miles due east on Interstate 40 through
Arizona
,
New Mexico
,
Texas
,
Oklahoma
,
Arkansas
, and
Tennessee
. The interstate ends at US Highway 117 in Wilmington.
By plane
By bus
Bus service to Wilmington is via Carolina Trailways, a subsidiary of
Greyhound
. Buses connect Wilmington to Charleston, Goldsboro, Myrtle Beach, Raleigh and Savannah. The station is at 201 Harnett Street in downtown Wilmington. Service is infrequent, with only four arrivals and departures per day, and the station is open for limited hours: 9AM-1PM, and 4PM-6PM.
Get around
Wilmington is
very much
a driving town. Below are some alternatives to driving, but keep in mind that the boating and biking mentioned are mostly recreational activities, not the best way between points A and B. If you're arriving in Wilmington without a car, you will need to rent one, use cabs for the duration of your stay (which must be called ahead of time), or rely on the inadequate and infrequent coverage of the local bus network.
By bicycle
The NCDOT
Cape Fear Run Bicycling Highway 5
connects Apex to Wilmington and closely parallels the RUSA brevet route. The Ports of Call Bicycling Highway 3 connects Wilmington to Bath, Edenton, New Bern and Southport. The River to the Sea Bikeway (signed route 1) runs for 10 miles from downtown Wilmington to Wrightsville Beach along local streets and off-road paths. The Wilmington Metropolitan Planning Organization provides
maps of local bicycle facilities and routes
. The
Gary Shell Cross City Trail
runs from Wrightsville Beach, through multiple city parks, ending later at E.L Wade Park.
By boat
There are two water taxi services that connect downtown Wilmington to the U.S.
Battleship North Carolina
and connect Wrightsville Beach to the
North Carolina National Estuarine Research Reserve at Masonboro Island
. Many area attractions, including Carolina Beach, downtown Wilmington, and Wrightsville Beach are accessible by boat via the Cape Fear River and Intracoastal Waterway.
By bus
Local bus service is provided by the Cape Fear Public Transportation Authority, which does business as
WAVE Transit
. WAVE Transit operates eight local routes through the city of Wilmington and New Hanover County. Most of these operate every 30 min on weekdays. The authority also operates a free downtown trolley that runs every 10 min on weekdays and infrequent service to the towns of Belville, Bolton, Hallsboro, Lake Waccamaw, Leland, Navassa, and Whiteville on the west side of the Cape Fear River. The base fare for a one-way trip is $1.50. The services that cross the river are more expensive.
By car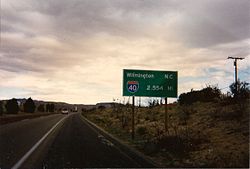 If you do not drive to Wilmington, it really is advisable to rent a car once you arrive as travel in Wilmington is so difficult without one.
Car rental is available at the airport from these companies:
Avis, +1 910 763-1993
Hertz Rent-a-Car, +1 910 762-1010
National Car Rental, +1 910 762-8000
Thrifty Rent-a-Car, +1 910 343-1411
Traffic can be heavy in some parts of Wilmington (South College Rd., Market St.), but on the whole, driving around town is relatively easy. For the most part, major thoroughfares radiate out from the historic downtown, and there are numerous streets that allow you to cut across these radiating thoroughfares. The new Martin Luther King Jr. Parkway provides easy access to downtown, the airport, Interstate 40, and the beach while bypassing the most congested parts of Wilmington.
See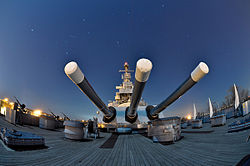 Do
phone: +1 910 798-7700

address: 300 Airlie Rd

Airlie Gardens encompasses 67 acres of quintessential Southern gardens with 10 acres of freshwater lakes. Features include azaleas, camellias, statuary and the Historic Airlie Oak. This once privately owned garden was purchased for the public by New Hanover County in January, 1999. The gardens are near Wrightsville Beach on Airlie Road.
Hit the beach! There are several beaches to choose from in Wilmington: Wrightsville Beach, Carolina Beach, and Kure Beach. Wrightsville and Carolina Beach are crowded in the summer, but there are always good views and good times. Wrightsville Beach (follow US 74 or US 76 east) has two piers, one owned by a restaurant, the Oceanic, and the other is a public pier. The original wooden public pier was destroyed by a hurricane in 1998 or '99 and has since been rebuilt with cement pilings. This pier also has an arcade for those interested. Carolina Beach (head south on S. College Road) has a board walk with an arcade, several restaurants, an ice cream shop, and a pier.

phone: +1 910 791-0666

address: 5320 Oleander Dr

Water park closed during off season but dry park open all year round, hours vary and park may close due to inclement weather so call ahead! Its main feature is the water park, but includes an arcade, mini golf, and go karts. Prices vary for admittance to the waterpark, but the best price is the 4PM-7PM $14.95 for all ages special.

Marrz Theatre

phone: +1 910 772-9045

address: 15 S. Front St

Voted Best Live Music Venue by Encore magazine. Marrz offers live music from national and regional bands on one of the largest stages in any area club. Show dates and times vary, so check the schedule at their website or call. Marrz has all ABC permits and offers full bar services, beer and wine, but no food service. Some seating is available. The second floor houses a game room and features a pool table, Foosball and other games. Ticket prices vary according to the band. Municipal parking is available directly behind the club.

phone: +1 910 794-1866

Riverfront at Market & Water Streets.

phone: +1 910 443-3345

address: 3520 Middle Sound Loop Rd

Kayaking tours and lessons.

phone: +1 910 409-4300

address: 321 North Front St

Scary, creepy and mostly ghostly tales. Chills and thrills await you at the one of the most historic & haunted locations in Wilmington. Bring your camera.

North Carolina Azalea FestivalA week-long festival held every April, with music, events, exhibits, tours, community pride, and the beautiful flowers in bloom.
Learn
Buy
There is plenty of shopping to be done in Wilmington. Downtown has many neat clothing and shoe stores. Most notable is a cluster of eight historic buildings called
The Cotton Exchange
. The Cotton Exchange offers a variety of shopping and dining opportunities all in a charming turn of the century setting. Parking for visitors to The Cotton Exchange is free.
Independence Mall
off of Oleander Drive is a respectable mall. Its major department stores are Dillards, JC Penney's, Sears, and Belk's. There are a plethora of other shops to browse as well. The mall wasn't much to talk about before the renovation in 2000. They added the Dillard's and an entire new wing to the mall.
Mayfaire
is all outdoor but very nice. If you are in good health, you should have no problem parking in one place and walking around the mall. It's sort of upscale (but not out of reach of the average family) with Belk's and such. It also has an incredibly large and nice movie theater. Definitely the best in town. There are also condos upstairs to some of these buildings. They are costly, but very beautiful. It is a gorgeous place to walk around and shop for the day.
phone: +1 910 792-5599

address: 132 Racine Dr. Unit B-1

The owner/operator Arthur Quaranta is a nice approachable man who knows what he is talking about when it comes to nutrition products. The government just made new standards for these products; where other companies had to adjust to these new standards, Max Muscle's products still exceed the new standard.

phone: +1 910 409-4300

address: Tour meets at the end of Market on the Cape Fear River

Tour Old Wilmington and discover hidden history and a lost time as we travel to Wilmington during the Victorian Era (1837- 1901) Learn about Wilmington's rich and colorful history as we reveal what life was like in Wilmington during the Civil War, customs and traditions of the day, sea tales, folklore and more..! Call for Tour Times. Walking tours start at the foot of Market and Water Streets, be sure to look for the Victorian Lady!
Eat
Something Wilmington is not short on is restaurants. No matter what kind of dining you are craving, it can be found.
Budget
phone: +1 910 769-4075

address: 2547 S 17th St

Casual lunch spot for Asian/Latin fusion. Take-out available, lots of vegetarian, vegan, gluten-free, and healthy options.

phone: +1 910 799-2919

address: 4002 Oleander Dr

Mainly serves burritos and other Mexican style food. Advertises its food as "hot, fast, cheap and easy" and is a local favorite. Restaurant features a psychedelic theme.

Plaza Mariachi

phone: +1 910 313-6894

address: 326 South College Rd

Traditional Mexican. Great food, chips and drinks make it a local favorite.
Mid-range
phone: +1 910 509-0774

address: 1121 L Military Cutoff Rd

Delicious sushi, fresh ingredients all at reasonable price and incredible atmosphere.

Catch

phone: +1 910 762-2841

address: 215 Princess St

phone: +1 910 256-2753 or +1 910 256-5379

Open daily 11AM-until. On the water just south of the Wrightsville Beach drawbridge. Locals' favorite "place to be" for friendly Carolina service, relaxed island lifestyle. Fresh seafood, famous drinks, families love kid's menu. Live music most weekends.

phone: +1 910 343-8881

address: 131 N. Front St

Combine homemade Italian food and 24 draft beers and you've got the country's latest concept: an Italian Pub!
Splurge
Drink
Port City Java Wilmington, among other things, is known for their coffee. Port City Java, which was founded in this small town and has now gone global, has an excellent selection of coffee, bagels, and other varieties of café specialties. A local favorite.
Smoothie King If craving something fruity and refreshing, Smoothie King had smoothie flavors that will satisfy anyone's taste buds.

phone: +1 910 763-4133

address: 118 Princess St

Formerly a set for the locally filmed TV show Dawson's Creek, Hell's Kitchen has fast become a popular downtown destination for good times among friends. A pub-style setting and a menu of pub sandwiches, burritos and nachos. Full liquor bar available and offers a wide variety of draught and microbrew beers. Recently, well known Wilmington nightclub "Rum Runners" merged with this establishment, bringing their signature dueling pianos show with them.

phone: +1 910 794-1866

The Cotton Exchange, 321 N. Front Street.

phone: +1 910 251-1935

address: 9 North Front St

A great brewpub, located in the historic downtown district of Wilmington featuring great beer and good food. Prices are good, and they have daily $1.99 mug special of one of their delicious house beers, as well as cheap lunch specials. Live entertainment on Thursday, Friday, and Saturday nights.

phone: +1 910 763-3377

address: 139 N Front St

A hybrid specialty beer and wine shop/old-world public house, CFWB offers the most impressive selection of microbrews, imports, and wines in eastern NC. 12 beers (and a mead!) rotate on their various taps and draught engines and they boast a selection of over 300 beers and 200 wines. The theme is best described as German beer hall and UK pub have a weird three-way with a bunch of vikings while listening to gnarly punk music. The staff is exceptionally knowledgeable and helpful, AND the establishment serves as an off-premises store.

The Dubliner

phone: +1 910 343-8342

address: 1756 Carolina Beach Rd

The most authentic Irish pub in the city, The Dubliner is located a few miles from the hustle bustle of Front Street. Owned by legitimate Dubliners Tom and Doreen Melina, this bar is a quaint, cozy, quieter favorite of locals and older crowds. Here you can find the perfect pint of Guinness, Harp, Bass, or Magners. Friday nights are live trad Irish music nights; Tom's three-piece, "The Molly Malones" play acoustic Irish pub tunes starting usually around 10PM. There is no cover except for special events (St. Paddy's, etc), which makes the Friday night music a wonderful deal for those looking for a little 'craic'.
Sleep
Budget
phone: +1 910 313-6665

address: 5225 Market St

Exercise room, free continental breakfast, high speed internet, non-smoking rooms, pool.

Suburban Extended Stay of Wilmington

phone: +1 910 793-1920

address: 245 Eastwood Rd

Wi-fi in all rooms, seasonal outdoor pool.
Mid-range
phone: +1 910 398-6470

address: 4706 New Centre Dr

Fairfield Inn and Suites Wilmington/ Wrightsville Beach

phone: +1 910 791-8082

address: 307 Eastwood Rd

Hotel is near UNCW campus, Wilmington Airport, Wrightsville Beach, and historic downtown Wilmington. Amenities include microwave, mini-refrigerator, complimentary high-speed Internet access, indoor pool, fitness center, and 24 hour business center.

Hilton Garden Inn Wilmington Mayfaire

phone: +1 910-509-4046

address: 6745 Rock Spring Rd

Holiday Inn Express Hotel & Suites

phone: +1 910 392-3227

address: 160 Van Campen Blvd

Free breakfast bar featuring cinnamon rolls, pancakes, and other hot and cold items. 24-hour fitness center, seasonal outdoor pool, outdoor charcoal grills. Free Wi-Fi access and a 24-hour Business Center

phone: +1 910 392-1101

address: 5032 Market St

Amenities include indoor pool, health and fitness center, high-speed internet access, and business center.

phone: +1 910 452-5660

address: 5102 Dunlea Ct

Amenities include swimming pool, pets allowed, and fitness center.

phone: +1 910 392-1741

address: 5225 Market St

Amenities include fully equipped kitchens, weekly housekeeping service, free USA today and free deluxe continental breakfast.

TownePlace Suites Wilmington/Wrightsville Beach

phone: +1 910 332-3326

address: 305 Eastwood Rd

Continental breakfast included, pet friendly, fitness center, indoor pool/whirlpool, high-speed Internet.
Splurge
phone: +1 910 763-2800

address: 503 Nutt St

All riverfront rooms. Located in the city's Historic District.

phone: +1 910-763-5900

address: 106 North Water St

On the riverfront, this is an all-suite hotel, prefect for families or extended stays. No two suites are alike and you get to use the facilities at the Hilton Wilmington.

phone: +1 910-202-8500

address: 5010 New Centre Dr

All-suite hotel, rooms with full kitchens (microwave, refrigerator, stove, dishwasher and cooking utensils). 42" flat screen LCD TV, DVD player, wireless internet. Includes breakfast in the mornings and a reception Monday - Thursday evenings.
Connect
The area code for Wilmington is
910
.
The Time Warner Cable Store in Independence Mall has free internet kiosks set and free wifi access.
Internet access is available at
Bella's Sweets & Spirits
19 Market St. Historic Downtown Wilmington, NC, +1 910 762-2777. Bella's Sweets & Spirits is an Italian-style coffee bar that offers free wireless high speed internet access and allows use of their in house computers for a fee. Prices range from $1.25 to $6.75.
Do not go to the
public library
for Internet access if you are not a New Hanover County resident. Library cards, required for internet access, are free for New Hanover County residents but non-residents must show ID and pay $30 a year for a library card.
Additionally, there is a new Internet Café adjacent to the public parking lot below the Pier Arcade in Wrightsville Beach. This is at approximately Public Beach Access entrance 15.
The City of Wilmington also offers free wireless internet access in several areas of downtown. Citi Port Wireless Internet access is a free service provided by the city for citizens along Riverwalk, restaurants and businesses in central downtown. The service is accessible along the central part of Water Street and the foot of Market Street.
Stay safe
Crime
Due to several low-income neighborhoods located near the Front Street nightlife district and the fact that the nightlife attracts a hefty group of college students and US military personnel from nearby Camp Lejeune Marine Corps base, Wilmington does have a slightly higher crime rate than would be expected from a city of its size. When walking through unfamiliar neighborhoods/areas (particularly at night), exercise the standard level of awareness and caution and try to travel in groups. During late weekend nights, alcohol-fueled fights on Front Street are not unheard of. Typically this occurs around the time bars begin closing at 2:30-3:30AM The police are typically on top of disturbances, however, and such fights serve more as a public nuisance than a threat to safety. The Front Street riverfront nightlife district typically has a considerable mounted police presence on busy nights able to handle any disruptions.
There are several neighborhoods that have reputations as crime spots, but these areas offer nothing of interest to the visitor and are best avoided altogether. Do not mistakenly, particularly at night, wander into low-income neighborhoods that border the riverfront/Front Street district. Violent crime has been known to happen in these areas.
Always be aware of your surroundings. Front Street is quite a busy area; if you find yourself suddenly in an area lacking in pedestrian traffic, there is probable a reason for it so immediately turn around.
A
real-time map
of reported crimes in Wilmington is available.
Beach and water safety
Tropical storms
Because Wilmington is on the coast, there is a possibility that a tropical storm system could affect the Wilmington area during hurricane season (June 1 - November 30). Stay informed about any systems and be prepared if one is expected to make landfall in the area. For hurricane safety and preparation tips pick up a hurricane tracking map at a local grocery store.
Stay healthy
Hospitals
phone: +1 910 791-0075

address: 3710 Shipyard Blvd.

phone: +1 910 256-6088

address: 1442 Military Cutoff Rd.

phone: +1 910 686-1972

address: 8115 Market St.
Pet health
Just in case a non-human companion needs medical treatment or to be boarded during your travels:
Coastal Carolina Animal Hospital

phone: +1 910 792-9600

address: 5650 Carolina Beach Rd.

Needham Animal Hospital

phone: +1 910 799-2970

address: 1531 S 41st St.

Wrightsville Beach Pet Hospital

phone: +1 910 397-7770

address: 6324 Oleander Dr.

Banfield the Pet Hospital

phone: +1 910 796-0401

address: 4715 New Centre Dr
Cope
phone: +1 910 343-2000

address: 1003 South 17th St

Latest Wilmington North Carolina news and events
Go next
Fort Fisher. If interested in Civil War history, drive south on College Road (I-40) until it dead-ends to check out Fort Fisher. This was a major stronghold of the confederacy. The ocean has eroded much of this fort but there is still quite a bit left. Visitors walking around may find a bullet casing from the war. Additionally, before the Civil War, the area was inhabited by Native Americans so it is common for someone digging around to find an arrowhead from the Indians.
Southport Take the ferry on a day trip from Wilmington to this quaint little town. Stroll along the sidewalks, check out the antique shops, historic homes, grab a bite to eat, and experience true southern hospitality. Unfortunately, with the plans to build a new port and the building of condos and strip malls, this gem will eventually go the way of the dodo bird. See it now before its gone.