Wilmington (Ohio)
Wilmington
is a city in
Southwest Ohio
.
Understand
Wilmington is a small city in
Clinton County, Ohio
, with a population of 12,356. The city is one of the only noteworthy stops between the endless fields of corn that populate rural Ohio.
For those interested in "small town America" Wilmington is an excellent stop with a compact central city center, small college, and ornate buildings.
Get in
By car
I71 is just north of Wilmington.
By plane
See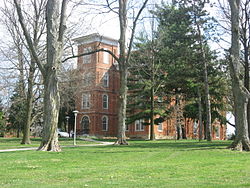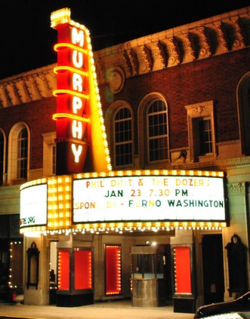 First Free Black School

phone: +1 513 897-6195

address: Harveysburg

Take a tour of the First Free Black School in Ohio. The school served children of color — American Indians and African-Americans — from 1831 until the early years of this century. The schoolhouse features pictures and various artifacts from the period like textbooks and slate blackboards.

phone: +1 937-382-6661

address: 251 Ludovic Street

A historic college.

Pscar F. Boyd Cultural Arts Center
Do
Events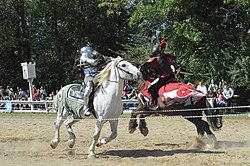 phone: +1 513 897-7000

address: Harveysburg

Step back in time to the 16th Century England. In the 30-acre permanent English village re-creation, you can mingle with Queen Elizabeth I and royalty, watch the joust, and enjoy authentic food, drink, and crafts from the period.

Fightin' QuakersThe sports teams of Wilmington College.
Parks
phone: +1 937-382-1096

address: 1750 Osborn Road
Eat
phone: +1 937-383-1400

address: 1045 Eastside Drive

address: Eastside Drive & Rombach Avenue
Sleep
The General Denver Hotel

address: 81 W. Main St

address: 123 Gano Road

address: 155 Holiday Dr
Campgrounds
phone: +1 937-289-2202

address: 855 Yankee Road

Beautiful campground situated in a woody surrounding at the border of the Cowan Lake State Park. The friendliness and helpfulness off all the staff is outstanding. The pool is heated, and offers nice additional possibilities to play: (beach)balls and a volleyball net over the pool. Highly recommended! The Cowan Lake takes a 5 minute walk.
Connect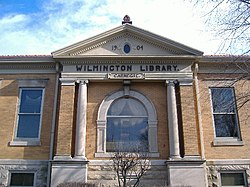 phone: +1 937-382-2417

address: 268 N South St
Go next