Windsor (Ontario)
Windsor
is a mid-sized
Canadian
city on the southwest tip of
Ontario
. It's an extremely multi-cultural city with over 20% of its population having been born outside of Canada. The city's rich cultural background is evident in its Middle Eastern, Italian, and Asian neighbourhoods. Just across the Detroit River from
Detroit
and the American border, it's one of the very few places where you have to go south to enter Canada. Its main waterfront park stretches about 5 km, from the 1929 Ambassador suspension bridge past the contemporary Windsor Sculpture Park. It ends near the 1894 Italianate Canadian Club Heritage Centre, which recalls when Windsor was a source for liquor smuggled to the Prohibition-era states.
Understand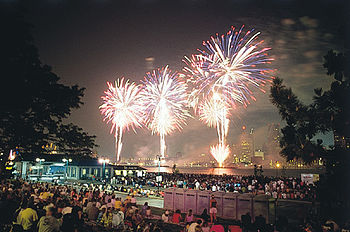 Founded as a French agricultural settlement in 1748, Windsor has grown into a multi-cultural city of just over 210,000 people. Reflecting its American neighbour across the Detroit River, it has a strong connection with the automobile industry, with Chrysler's Canadian headquarters based in the city. The riverside area of Windsor has been developed into a lush area of parkland that offer spectacular views of the Detroit skyline, and is the city's most well-known feature.
The 1981 Journey song "Don't Stop Believin' " mentions a boy "born and raised in south Detroit", which would be Windsor. Songwriter Steve Perry has said "I tried north Detroit, I tried east and west and it didn't sing, but south Detroit sounded so beautiful. I loved the way it sounded, only to find out later it's actually Canada."
Culture
Even if you spend a day in Windsor you'll notice that it's a very multi-cultural city, especially for its small town feel. Right off the bat, visitors will hear English, French, Arabic and Italian. Near the east side of the downtown area is the North African/Middle Eastern neighbourhoods with a large Lebanese community. Southeast of the downtown area is the Via Italia neighbourhood, with numerous Italian restaurants and shops. West of the downtown area is an area with strong Asian influences.
Climate
The city has quite a wide range in climate conditions, with average temperatures hovering around -6°C (21°F) in January, while in July the average temperature is around 28°C (82°F). The late summer is the best time to visit the city, though it can be humid and sultry.
Windsor's weather breaks the most records, in more categories, in both averages and extremes, than any other Canadian regions. Windsor is the southernmost city in Canada, yet mid-western, while surrounded by the Great Lakes. Some of these records measure heat, humidity, precipitation, lightning, variances, mild winters, etc. For specifics details see:
climate.weather.gc.ca
Visitor information
Get in
By plane
By train
address: 298 Walker Rd

The western end of VIA Rail's Windsor-Quebec City corridor is Windsor (Walkerville) railway station.
By car
Canada's busiest highway, the 401, is a major artery which begins in Windsor and follows the beaten-path
Windsor-Quebec corridor
, and becomes Autoroute 20 in
Quebec
. Highway 401 carries the bulk of the traffic between Canada's two largest cities,
Toronto
and
Montreal
.
Windsor is also easily accessible by crossing the
Windsor-Detroit Tunnel
or the
Ambassador Bridge
from
Detroit
. For more information about the Windsor-Detroit Tunnel and Ambassador Bridge and immigration/customs please see the
From the United States
section.
From
Buffalo
, Windsor is a sneaky shortcut which lops about a hundred miles off the trip to Detroit compared to a domestic route through
Ohio
. Unfortunately, much of the time saved is lost dealing with
strange Customs
on both sides. Take QEW from the Buffalo Peace Bridge to
Hamilton
, then take the 403 west to join the 401.
By bus
Windsor International Transit Terminal

phone: +1 519-254-7575

address: 300 Chatham Street West

The Greyhound terminal near the tunnel serves bus traffic.

phone: +1 519-944-4111

address: 300 Chatham Street West

Local Windsor city bus route through downtown Detroit, including Cobo Center/Arena, Joe Louis Arena, Rosa Parks Transit Center, Campus Martius and Hart Plaza. Additional sport stadium stops during Detroit major league home games and special events.
From the United States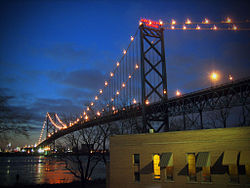 U.S. and Canadian citizens are required to present a passport, passport card, enhanced driver's licence, or trusted traveller card when crossing the U.S.-Canada border. For more detailed identification requirements, visit
Western Hemisphere Travel Initiative (WHTI)
. (See the 'Get in' section of the main
Canada
article for entry requirements for citizens of other countries.) Although it is efficient for an international border, this is the busiest crossing between the two countries, and is not as quick and casual as it once was.
There are two ways to get to Windsor from Detroit:
Ambassador BridgeBridge traffic can be congested, due to the high number of 18-wheelers. Expect wait times of 30 minutes.

Detroit-Windsor TunnelEvery time traffic backs up in the tunnel the tunnel is shut down until traffic congestion is eased, which can sometimes take quite a while. A "tunnel bus" connects downtown Detroit with Windsor, which may reduce parking costs; the customs and immigrations process can be quite lengthy for bus riders since everyone on the bus must disembark and be cleared through customs.

Construction of a third bridge, the future Gordie Howe International Bridge between Brighton Beach (Windsor) and Delray (Detroit), began in 2018. The Windsor-Essex Parkway, an extension of Highway 401 which opened in 2015, will connect directly to the new bridge - which is not expected to be completed until 2024. In the meantime, all traffic from Detroit lands not directly on the motorway but on Windsor surface streets (Ontario highways 3 and 3B), leading to substantial delays at the border.
Pedestrians cannot walk across the bridge or through the tunnel; they must use the tunnel bus. Bicyclists are prohibited from using the bridge and the tunnel, but (since 2017) can use the bike rack of the tunnel bus. One can also disassemble the bike and put it in a bike bag, which can be brought on the bus.
A Windsor-Detroit ferry crossing exists, but primarily serves truck traffic (including hazardous material) which cannot use the tunnel.
An alternative to crossing at Windsor-Detroit is the
Blue Water Bridge
in
Sarnia
-
Port Huron
, an hour from Windsor-Detroit by motorcar.
The Bluewater Ferry is not running as of November 2018 due to to ice damage to the docks on the Canadian side.
Get around
The majority of the hotels and entertainment are concentrated in the downtown area, so walking and reasonable cabs may be good options.
By car
Windsor is a city that was built for the car, or rather, a city built on building cars, thus earning the nicknames the 'Automotive Capital of Canada' or 'Motor City Canada' in addition to 'Rose City' branding (despite not particularly featuring more roses than other cities across Southern Ontario). If you are going to get around the entire city, not just the downtown area and immediate neighbouring districts, your best option would be to rent a car.
By public tranportation
An inexpensive transit system (
Transit Windsor
) has suitable routes, such as the Ottawa 4 or Transway 1C lines, but it isn't outstanding.
See
Historical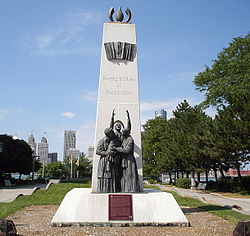 Museums
phone: +1 519-977-0013

address: 401 Riverside Drive West

A somewhat small art museum, but its exhibits are interesting and make the most of the available space. The gallery also has several works available for rent or for purchase.

phone: +1 519-973-3667

address: 930 Marian Ave

Serbian Heritage Museum

phone: +1 519-944-4884

address: 6770 Tecumseh Rd. E

Exhibits change every three to four months.

phone: +1 519-253-1812

address: 254 Pitt Street West (François Baby House)
Gambling
phone: +1 519-258-7878

address: 377 Riverside Drive East

Very large casino and popular among residents and tourists because the Canadian government does not tax any winnings. The casino exchanges US dollars to Canadian dollars at a low rate (it is therefore advised to exchange your money elsewhere). Absolutely no one under 19 is allowed on the casino floor; however, those under 19 are allowed to stay in the Augustus (new) Tower. Those who are under 22 will need to show an additional piece of identification (such as a school ID or a debit card) upon entering.
Do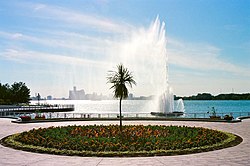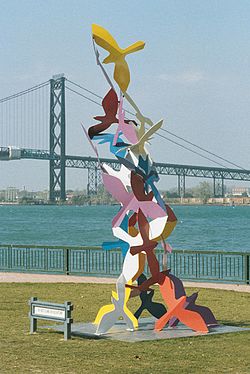 Festivals
Music & theatre
Music scene
Windsor's underground music scene is blooming with talented musicians creating music genres such as rock, indie, metal, soul and more. Every single day there's a show being put on by the determined booking agents and venues alike who love this city. The scene in Windsor is tightly-knit, like a big family. It creates this home-like feeling, as most of the people who have left only miss the concerts. The venues in Windsor set the stage for gorgeous concerts to be brought down from all over the world!
Sports
Learn
phone: +1 519-966-1656

address: 2000 Talbot Road West

phone: +1 519-253-3000

address: 401 Sunset Ave
Buy
Shopping in Windsor can be a treat particularly due to the abundance of ethnic stores littered about Windsor. There's a store to suit everyone's need, including the American cigar aficionado, who will be delighted to realize that due to Canada's cozier relations with Cuba than America's, Cuban cigars are widely available for purchase. Purchasing a Cuban cigar or Cuban products in Windsor, even if consumed on Canadian soil, is considered by U.S. government to be a violation of the U.S. embargo and you may be subject to hefty fines or jail time if caught. In practice, however, this might not be a big problem, as thousands of Americans travel to Cuba illegally every year with no problem.
Ambassador Duty Free Store

phone: +1 519-977-9100

address: 707 Patricia St

phone: +1 519-915-4917

address: 4729 Wyandotte St E, N8Y 1H5

Overwhelmingly beautiful vintage, shabby chic, clever barn couture, too cool for words with waaay too much eye candy to absorb. Much of it hand crafted in the back. One stop for unique gifts for even the most hard to please. Out of the way almost hidden gem.

phone: +1 519-966-3100

address: 3100 Howard Ave.

Over 175 stores, services and eateries.

phone: +1 519-946-0570

address: 2141 University Ave W

West Windsor's best little head shop. The best pieces for the best prices, guaranteed! Seeds, Bongs, Rigs, Vapes, Papers, and all things cannabis culture. Come Reach Your Highest Potential! "Good selection, good prices & good knowledge and customer service." Marijuana is now legal in Canada.

phone: +1 519-915-8885

address: 251 Ouellette Ave, N9A 4H9

The world's largest and first cannabis lounge in southwest Ontario. Marijuana is now legal in Canada.

Holland Consignment Shoppe

phone: +1 519-977-5200

address: 1407 Ottawa St

In the heart of one of the last remaining local outdoor shopping districts.

phone: +1 519-944-7760

address: 7654 Tecumseh Rd E

phone: +1 519-944-9685

address: 4667 Wyandotte St E

The Vintage House is gracefully classy with wonderful stylings to get retro re-inspired. Furniture, kitchen, wardrobe, decor, flourishes, nick-knacks, and memories. Re-find the refined, rediscover your style, and savor the vintage. (And inexpensive!)

Windsor Crossing Premium Outlets

phone: +1 519-972-7111

address: 1555 Talbot St

phone: +1 519-945-5471

address: 3895 Tecumseh Road East

Hobby and model shop.

Windsor Tunnel Duty Free Shop

phone: +1 519-252-2713

address: 465 Goyeau St
Eat
Windsor is known for being one of the great food places in Canada, with much of its reputation owing to the many ethnic restaurants in the city ranging from Italian, Lebanese, Chinese (Cantonese/Szechuan), Thai, Indian, Greek, African (Ethiopian/Somalian), Caribbean, as well as other specialties such as vegetarian/vegan restaurants.
Budget
phone: +1 519-977-1881

address: 485 Pelissier St

Mexican fare.

May Wah Inn

phone: +1 519-256-4755

address: 1689 University Avenue West

Mini Restaurant

phone: +1 519-254-2221

address: 475 University Avenue West

phone: +1 226 221-9944

address: 4783 Wyandotte St E

Fresh homemade pasta at a great price.

Palenque Fresh Mexican Cuisine

phone: +1 519-945-2688

address: 4736 Wyandotte St E, N8Y 1H7

Authentic Mexican cuisine and setting.

Sam's Pizzeria & Cantina

phone: +1 519-258-5086

address: 2215 Wyandotte Street West

Sir Cedric's Fish & Chips

phone: +1 519-253-4044

address: 468 University Avenue West

Terra Cotta Pizzeria a La Rogue

phone: +1 519-971-0223

address: 318 Pelissier St
Mid-range
Cook's Shop Restaurant

phone: +1 519-254-3377

address: 683 Ouellette Ave

India Palace Sweet Restaurant

phone: +1 519-256-4104

address: 1167 Ottawa St

phone: +1 519-962-8843

address: 131 Elliott St W

phone: +1 519-256-2665

address: 1833 Wyandotte St E

Quaint spot serving a locally-sourced menu of unique burgers, sandwiches, breakfast & brunch items.
Splurge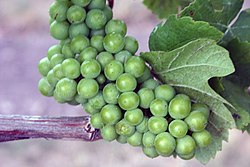 Drink

Bars & grills
phone: +1 226-946-2192

address: 255 Ouellette Ave

The Foundry Pub

phone: +1 519-915-3758

address: 459 Ouellette Ave

address: 546 Ouellette Ave

English-style pub serving traditional English food with live entertainment.

phone: +1 519-915-7733

address: 898 Shepherd St E

phone: +1 519-915-9992

address: 5370 Wyandotte St E
Pubs & clubs
Breweries & distilleries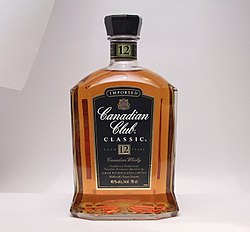 phone: +1 226-246-3925

address: 89 University Ave W

phone: +1 519-956-9822

address: 12000 Tecumseh Rd E

phone: +1 519-561-5499

address: 2072 Riverside Dr E

: (Don't confuse the Hiram Walker & Sons Limited with the Canadian Club Brand Centre tourist attraction at 2072 Riverside E, that is permanently closed.

phone: +1 519-254-6067

address: 525 Argyle Rd

45-minute tours ($7 each includes tastings) are given on Saturdays between 12:30PM, 3:30PM and 5PM. You can also buy beer at the brewery.
Sleep
Budget
phone: +1 519-250-4657

address: 2130 Division Rd

Sunrise Inn and Suites

phone: +1 519-258-8411

address: 675 Goyeau St

University of Windsor Accommodations

phone: +1 519-973-7041

address: 401 Sunset Ave
Mid-range
Splurge
Stay safe
Downtown Windsor is safe and very lively, even late at night. The biggest danger is getting into a confrontation with an intoxicated person when the clubs close for the night. The usual precautions should be taken, such as, travel in groups, mind your own business, etc. However, the downtown core is usually well policed, so you should have no real problems.
Beginning late into the evening touts will roam the streets offering free admission to bars, clubs, and strip joints. While for the most part touts operate individually you may be approached by two or more touts. Standard precautions should be taken when considering following a tout to a strange location or to a bar that you've never been to before. If you feel uncomfortable walk away.
Unlike most mid-sized Canadian cities the custom in Windsor is similar to bigger cities like
Toronto
or
Montreal
in that drivers will
not
stop for pedestrians crossing a street who are not crossing at a marked traffic intersection (i.e. jaywalking). Jaywalking is specifically legal in Windsor but at the pedestrian's own risk. Windsor does not have stand-alone pedestrian activated crosswalks. Additionally, Windsor drivers tend to be quite aggressive. Windsorites drive similarly to the aggressive (but quick and efficient) Detroit or US East Coast style rather than the more laid back Canadian style. If you like to drive slowly and cautiously you may find yourself getting honked at, yelled at, given the finger, tailgated, etc.
Cope
Religious services
phone: +1 519-966-8276

address: 5100 Howard Ave

phone: +1 519-735-2654

address: 2400 Banwell Rd

Congregation Beth El

phone: +1 519-969-2422

address: 2525 Mark Ave

Synagogue.

Congregation Shaar Hashomayim

phone: +1 519-256-3123

address: 115 Giles Blvd. East

Orthodox synagogue.

phone: +1 519-252-1594

address: 610 Giles Blvd. East

Orthodox synagogue.

phone: +1 519-254-2646

address: 706 Goyeau St

New Canadians' Centre of Excellence Inc

phone: +1 519-258-4076

address: 660 Ouellette Avenue

phone: +1 519-254-5542

address: 980 Louis Ave

phone: +1 519-966-2355

address: 1320 Northwood Dr
Private clubs & societies
Nearby
Belle River
Harrow
Lasalle
Tecumseh
Go next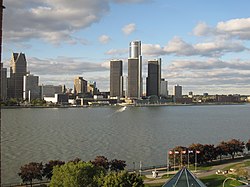 For a more quaint experience,
Essex County
and
Pelee Island
can be of interest offering many sight-seeing experiences such as wine tours (Colio Wines & Pelee Island Winery) and
Point Pelee National Park
, which is a 40 minute drive from Windsor to
Leamington
along Highway 3. About 30 minutes away along the waterfront,
Amherstburg
is the home of historic Fort Malden. Nearby is Bois Blanc Island, an abandoned amusement park which used to be popular among Detroit visitors.
Windsor is the southernmost major city in Canada.
Detroit
is just across the river and offers museums and cultural attractions, most notably the Detroit Institute of Arts, Henry Ford Museum & Greenfield Village, and the Detroit Zoo. Beyond Windsor/Detroit, a car ride can take you to many close cities in the
United States
, such as
Ann Arbor
,
Toledo
,
Lansing
,
Cleveland
, or
Columbus
.
Chicago
is a 4- to 5-hour drive west from Windsor.
Further out on the
Windsor-Quebec corridor
lies
London
, a 2-hour drive, while
Toronto
is a 4-hour drive northeast from Windsor. Also from Windsor, a 9- or 10-hour drive northeast give or take may bring you to
Montréal
or
Ottawa
, Canada's capital city.