Winter Haven
Winter Haven
is the second largest city in
Polk County
,
Florida
. The city was formerly an agricultural center, but over the past 1-2 decades has transformed into a largely residential and manufacturing city. Winter Haven is home to
Legoland
and the world-famous "Chain of Lakes".
Understand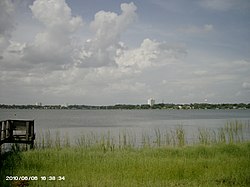 History
The city celebrated its centennial in 2011. Settled in the 1880s, Winter Haven became a transport hub for the citrus industry in the early 20th century. Eastern Polk county has long been among the top citrus-producing regions in the country. Since there are a few dozen lakes in and around the city, the Chain of Lakes project to link many of them by canals was begun in 1915. Most of the current canals were built during the Great Depression by the Civilian Conservation Corps, although the original wood seawalls have rotted and been replaced by metal ones in recent years. In 1936, Cypress Gardens opened as the first commercial theme park in Florida. Cypress Gardens was famed for its water ski shows, Southern atmosphere, and lush gardens traversed by canals. The city was also home to Spring Training baseball, home to the Philadelphia Phillies (1928–1937), Boston Red Sox (1966–1992) and the Cleveland Indians (1993–2008). Cypress Gardens struggled financially and closed in 2003. Several successive owners added roller coasters and a water park, but it closed again in 2009 and was transformed into Legoland Florida, which opened in October 2011. The original botanical gardens (owned/protected by the county) and the water ski show (a pirate-based one) have been incorporated into the new park and Southern belles—made of Legos, of course—have kept the memories of the original Cypress Gardens alive. Winter Haven remains a small suburban city, but Legoland, the Chain of Lakes, and the many other nearby attractions make it a nice destination.
Climate
Winter Haven was named for its temperate climate. The climate is much the same as the rest of Central Florida (except coasts). Winters are mild, with highs in the 70s (°F, 21-25°C) and lows in the 50s (°F, 10-15°C). Lows in the 30s (°F, 0-5°C) are common after cold fronts and there are usually a handful of lows below freezing each winter, although that requires clear skies, so it usually warms very rapidly after sunrise (30°F/-1°C at 6AM, 55°F/13°C by noon is typical). Cold fronts occasionally pass by as squall lines, so tornadoes in December or January are not unusual. Snow is rare; the last measurable snowfall was in 1977, although sleet/wintry mix fell in an unusually cold January 2010. Summers are hot and humid, with highs around 95°F (35°C) and lows in the mid-70s (°F, 23-25°C). During the summer, onshore winds from both coasts travel inland, heat up, rise and build into thunderstorms, usually along a rough line. Lying in the center of the state, the line of storms (the "seabreezes") often collide and become severe, with tornadoes (small EF0-1s...not like powerful Plains ones), 50+ mph winds, and hail possible. Strong storms are usually preceded by cooler winds caused by the rain-cooled air (cold air sinks) rapidly flowing away from the storm. The temperature after a strong thunderstorm passes can drop from 95°F to 75°F (35°C to 24°C) and since the storms can be fairly small, you can drive 5 miles and the temperature will drop from 95°F to 75°F (35°C to 24°C).
Get in
By plane
Winter Haven Municipal Airport
(
GIF
) is located on the far northwest corner of town (near Auburndale) and only handles general aviation. Brown's Seaplane Base (; +1 863 956-2243) is a privately operated, public-use airport located on the west side of W.H. Municipal Airport and connected to it by a taxiway. It handles mostly seaplane traffic on Lake Jessie and is primarily a flight instruction school.
The nearest major airport is Orlando International Airport, which is approximately 45 minutes away. Orlando has hundreds of daily domestic and international flights. Tampa International Airport is further away (about 1 hour 15 minutes), but has a simple layout and is a very convenient airport to get in/out of quickly.

By train
Winter Haven is a stop along the daily Amtrak Silver Star and Silver Meteor routes. If you plan to arrive by train, you should have friends/family at the station to pick you up or have the phone number for a taxi to call when you arrive. The station (code: WTH) is a poorly-maintained covered platform with a small office and is in a fairly unpleasant area beside a warehouse. Fortunately the trains arrive during the middle of the day, but it's not a very great place to wait for hours. It is located at 1800 7th Street SW. Office phone is +1 863 683-6368.
An alternative may be to use the Lakeland station, about 20 mi to the west.

By bus
By car
Winter Haven is easily accessible from U.S. 27, U.S. 92, & U.S. 17.
From Orlando: Take Interstate 4 west to U.S. 27. Take U.S. 27 south for 20 miles and turn right onto State Road 540 (Cypress Gardens Blvd). From U.S. 27, it is roughly 5 miles to Cypress Gardens, and 8 miles to the center of Winter Haven.
From Tampa: Take Interstate 4 east to the Polk Parkway (Toll State Road 570). Exit onto State Road 540 (Winter Lake Rd) and follow the exit straight through the traffic light. After about 10 miles, make a left onto U.S. 17. It is about 3-4 mi from here to the center of Winter Haven. The toll for cars on the Polk Parkway between I-4 and S.R. 540 is $2 cash or $1.50 with a SunPass transponder.

Get around
Most of Winter Haven proper uses a grid system consisting of lettered "avenues" running north-south & numbered streets running east-west. The center of this system is the intersection of Central Avenue and 1st Street on the east side of the small downtown area. With respect to this intersection, the city's streets are named Northeast ("NE"), Northwest ("NW"), Southeast ("SE"), & Southwest ("SW"). The direction is very important for addresses! There can be 4 different locations with the address "100 Ave. A". With higher numbered streets/addresses, the distance between these locations can be several miles. The system is simple, but can be very confusing.
By bus
Winter Haven is served by two bus services.
Winter Haven Area Transit (WHAT)
has many routes throughout the town.
Citrus connection
, serves Lakeland and several intercity routes between major towns in Polk County. Routes and information about both can be found
here
. All routes radiate from the downtown bus terminal. Adult fare is $1.50/ride with
no
free transfers. A day pass for adults costs $3 and is good for 24 hours. Discounts are available for students & seniors.
By car
As with most suburban towns in the U.S., the car is by far the easiest way to get around the city. Be careful of the city's grid system (see above).
Rental cars are available from:
By taxi
Checker Cab Co.

phone: +1 863 665-8151

Imperial Cab LLC

phone: +1 863 968-9494

Serves Eastern Polk County.

Polk County Taxi

phone: +1 863 521-2924

Only serves Winter Haven & Auburndale.

Yellow Cab

phone: +1 863 292-9166
See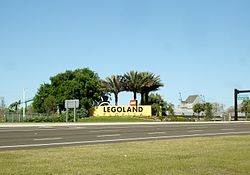 address: 1 Legoland Way

The second Legoland park in the US in addition to Legoland in California. The park primarily caters to children and families and features rides, sculptures/scenes, and shows based on the popular Lego building blocks. The site was home to Florida's first theme park—Cypress Gardens—until 2008 and several elements of the former park remain, including the botanical gardens and it's canals, the water ski show which made Cypress Gardens famous, and the Island in the Sky platform which rises 150ft to give you a 360-degree view of the park and Central Florida. From Orlando take I-4 east to U.S. 27 (exit 55), head south for about 20 mi, turn right (west) on Cypress Gardens Blvd (S.R. 540) and Legoland will be on the left at the 5th traffic light. If you're staying in Orlando, Legoland operates a shuttle from the Orlando Premium Outlets parking lot ($10/rt) leaving at 9AM and returning at the time the park closes.

Street Audubon Center/Lake Region Audubon Society

phone: +1 863 324-7304

Great birding location along with nature walk trails. Periodic events held for families.
Do
Watersports and Winter Haven just go together. Within the city limits lie a couple dozen lakes with public access. Sixteen of these are connected by canals to form the Chain of Lakes. The Chain of Lakes is known for excellent fishing and regularly hosts local and national fishing tournaments. Water skiing, water tubing, and zipping around on jet skis (sea doos) are popular pastimes and parking at boat ramps is scarce on sunny weekends. Fishing permits are required to fish in any lake, river, or stream. They can be purchased at local WalMarts, marinas, bait and tackle shops, or through the Florida Fish & Wildlife Conservation Commission (). The county publishes a guide to all the county's lakes (including public access sites) available at the Polk Outpost 27. Boat Ramps—concrete ramps and adjacent parking—in Winter Haven are at: Lake Blue North (off Lake Blue Dr), Lake Cannon (off Lake Cannon Dr), Lake Hartridge Park (20th St off S.R. 544), Lake Howard (off Lake Howard Dr), Lake Jessie (off Lake Jessie Dr), Lake Roy (off S Lake Roy Dr), Lake Sears (100 Lake Sears Dr), Lake Shipp-Sertoma Park (1651 Lake Shipp Dr), Lake Ship-W.G. Roe Park (2403 7th Street SW), and at Lake Summitt (off Lake Summitt Dr).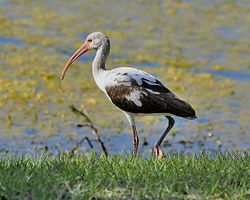 Golfing is popular throughout the state and Winter Haven is no exception.
Cypresswood Golf & Country Club

phone: +1 863 324-6174

address: 1099 Clubhouse Rd

Semi-private 18-hole course. Lessons available, but no rentals.

Lake Bess Country Club

phone: +1 863 326-9171

address: 218 Golf Aire Blvd

Public 9-hole course. Rentals and lessons available.

Willowbrook Golf Course

phone: +1 863 291-5899

address: 4200 S.R. 544 E

Public 18-hole course. Rentals & lessons available.
Winter Haven Chain of Lakes TrailA multi-use trail running from downtown to U.S. 17/92, near Lake Alfred. The recently-built trail is great for walking, jogging, biking, or rollerskating. The trail begins at the Chain of Lakes Downtown Trailhead Park (611 3rd Street NW), which has plenty of parking, located on the northwest corner of Ave E NW and 3rd Street NW, near the bus terminal and city hall.
Take to the skies in a scenic WWII-era biplane ride over the areas lakes, complete with helmet, goggles, leather jacket, & scarf. Preston Aviation () at the Winter Haven Municipal Airport.
Theatre Winter Haven, ) is among the most acclaimed little theaters in the state. Various productions are held throughout the year and the Ridge Art Association, hosts a free art gallery prior to Theatre Winter Haven performances. The theater is on the corner of Cypress Gardens Blvd. & US 17 (3rd Street W).
phone: +1 863 224-6915

address: 1751 7th Street SW

Paintball complex with equipment rentals available.
Events
For more information and a complete list of public events, see the city's
website
or call .
Pickin in the Park is a music concert for local musicians held the first Friday of each month, except June–August, in Central Park from 6:30-8PM.
Car Cruisin' is the monthly car show featuring everything from antiques to hot rods held the first Saturday of every month, except December, in Central Park from 4-9PM.
Bike Night is a motorcycle festival/showcase held the 3rd Saturday of each month in downtown from 4-9PM.
Cypress Gardens Ski Show is a monthly event on Lake Silver that carries on the traditions of Cypress Gardens. The free event occurs on the third Saturday of each month, as well as in conjunction with the city's Independence Day celebration and other times. See the website for dates and times.
St.Sophia's Greek Festival Greek festival held annually on a Friday-Sunday weekend in February by St.Sophia's Greek Orthodox Church () off Winter Lake Road (S.R. 540). Includes food, live music, dancing, & shopping.
Smoke on the Water Annual barbeque cook-off held in late February. Call for latest dates/details.
Central Park Art Festival Annual art festival in Central Park with judged entries, local entertainment, vendors, children's' activities.
Admiral Eycleshimer's Boat Races Cardboard boat races and activities to celebrate the Chain of Lakes. Held in May.
Red, Brick, & Boom A 4th of July fireworks spectacular held at Legoland. With special 3D glasses, "ordinary" fireworks become a spectacle of millions of exploding bricks.
Brick-or-Treat A Legoland Halloween celebration held every Saturday & Sunday in October. A "kid-friendly" alternative to Halloween events like Hall-o-scream & Halloween Horror Nights held at the big theme parks in Orlando/Tampa.
Carols in the Park Arts and crafts festival held in early December.
Holiday Lighted Boat Parade Boats decked out in all their shining glory taken on a parade route through the Chain of Lakes. Mid-December.
Kid's New Year's Eve Legoland's New Year's Eve event. A giant Lego brick drops at 7PM to kick-off a fireworks display and dance party. Legoland also has a fireworks display on each of the five nights leading up to New Year's Eve.
Buy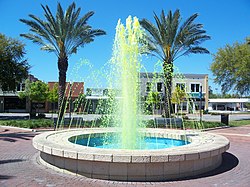 There are no large shopping malls in Winter Haven. The nearest indoor shopping mall is
Eagle Ridge Mall
in
Lake Wales
, off U.S. 27 2 mi south of Cypress Gardens Blvd.
The largest shopping center in town is
Winter Haven Citi Centre
between U.S. 17 (3rd St. SW) and 1st Street S and Avenues G & K SW. It features Belk & Macy's for clothing, Lowe's (home improvement), Staples (electronics & office supplies), Carraba's (Italian restaurant), Longhorn (steakhouse), Crispers (salads & sandwiches), Pier 1 Imports (house accessories & gifts), and a dozen or so small stores.
While not a shopping center, there are many small shops along
Central Avenue
in Downtown. A free parking garage is located on Ave A NW between 2nd & 3rd Streets NW. It was completed in 2012 with a picturesque facade designed to blend in with the surroundings.
There is a large outdoor shopping center around the intersection of U.S. 17 and Cypress Gardens Blvd., called
The Landings
. It has a few restaurants.
Antiques
As with the rest of Florida, there are no shortage of antique shops and Winter Haven will not disappoint.
Classic Collectibles & Antiques

phone: +1 863 294-6866

address: 279 W Central Ave

Located downtown at the corner of Central Ave. and 3rd Street NW/SW. Large selection of antiques.

Mama's Attic

phone: +1 863 875-4830

address: 273 W Central Ave

Specializing in jewelry, furniture, and Victorian lamps and glassware.

Treasure House Antiques & Collectibles

phone: +1 863 297-3046

address: 3309 Havendale Blvd

Nearly 10,000 square feet of every variety of antiques.
Books
phone: +1 863 299-4904

address: 41 3rd Street NW

Located downtown. Typical used bookstore with a large selection and reasonable prices. There's only one larger bookstore in the county, but about half their titles are serial romance/sci fi and a very small selection of non-fiction.

Friends of the Library

phone: +1 863 292-0540

address: 325 Ave. A NW

In the same building as the public library. Charity bookstore to support the library with donated books and volunteer staff. About 2/3 of the books are non-fiction and there are 2-3 sections half off rotated weekly. Almost every book is under $5 with lots of $2-3 books. Moderate selection but with such great prices, it's definitely worth a look when in town.
Fresh produce
The weekly
Farmer's Market
is held every Thursday 8AM-3PM at the Trailhead Park (611 3rd Street NW). All varieties of fruits and vegetables, especially ones in season.
phone: +1 863 679-1015

address: 24200 U.S. Hwy 27

Located on the west side of US 27 about a mile south of the Cypress Gardens Blvd intersection and just a short distance out of town. Typical flea market with a fresh produce section, although some of the vendors purchase from wholesalers and aren't selling the local-grown stuff you'll find at the Farmer's Market.
Gifts
Art Cottage

phone: +1 863 294-2350

address: 185 Ave D NW

Art gallery with art, prints, porcelain, jewelry, stained glass, and more for sale.

Country Primitives & Homespun Crafts

phone: +1 863 291-3131

address: 110 3rd Street SW

Homemade crafts, flowers, patchwork purses, and more.

Elonkas

phone: +1 863 293-5689

address: 130 SE Plaza Roadway

Art gallery by Florida artisans. Paintings, prints, sculptures, figurines, jewelry, and more.

Helen's Shoppe

phone: +1 863 291-4567

address: 314 W Central Ave

Small selection of gifts & antiques.

Laughing Owl Market

phone: +1 863 297-5898

address: 329 W Central Ave

Gourmet foods and food gifts.

Little Studio Interiors

phone: +1 863 299-1099

address: 60 4th Street NW

Fine gifts and jewelry.
Eat
Budget
Andrea's Family Restaurant

phone: +1 863 299-4564

address: 1498 Havendale Blvd

Casual Greek and American fare. Daily specials.

Andy's/Andy's Igloo

phone: +1 863 293-0019

address: 703 3rd Street SW (U.S. 17)

Classic diner with a great variety of food (burgers, chicken, seafood) at very reasonable prices. An entrée and drink costs about $6-8. Also on tap are over a dozen varieties of ice cream, sundaes, malts, milkshakes run around $1-3. On the NE corner of the building is a walk-up window for ice cream treats (in addition to ordering at a table inside). Cash only. No debit/credit cards accepted.

El Nortenos

phone: +1 863 298-0993

address: 1925 6th Street NW (U.S. 17)

Delicious Mexican cuisine. Lunch specials are a good value at $5-6.

My Natures Delight Cafe

phone: +1 863 318-8778

address: 3015 Cypress Gardens Blvd

Organic raw vegan cafe.

Ray and Fran's Restaurant

phone: +1 863 297-5923

address: 842 6th Street NW (U.S. 17)

Amish-style cuisine.

Richard's Fine Coffee

phone: +1 863 291-3082

address: 330 Ave A NW

Coffeehouse in same building as library. Typical coffee offerings, cookies, biscotti, muffins, and some light salads and wraps. Free wi-fi, comfy couches, and outdoor tables/chairs. Library allows drinks with lids so you can grab a cappuccino and take it in the library. Open after library closes.

Schack's Bar B-Que

phone: +1 863 324-1537

address: 3000 Cypress Gardens Blvd

Delicious smoked Southern BBQ fare.

Randy's Family Restaurant,

phone: +1 863-875-5531

address: 106 Ave I SE

Fresh plates served and daily specials.
Mid-range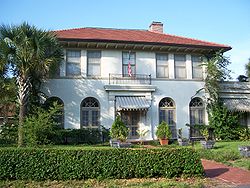 Dockside Bar & Grill

address: 1006 S Lake Howard Dr

phone: +1 863 324-0301

address: 3751 Cypress Gardens Rd

A wide variety of fresh seafood served in a rustic restaurant overlooking Lake Ned. Steaks & chicken also available, but most of the menu consists of seafood. Parking is tight, the lot is usually full, and you may have to park precariously on the side of a busy road, but the food is worth it. Seniors are often seen lined up into the parking lot before dinner opening for the Early Bird Specials. No reservations accepted. Menu available on the website (here).

Tsunami Sushi

phone: +1 863 293-2395

address: 317 W Central Ave

Buffet City

phone: +1 863-292-9898

address: 810 Cypress Gardens Blvd.

Chinese and other Asian food. Has a lot of seafood, chicken, pork, beef. Most food very fresh. Sushi quality is so-so.

Saigon Garden Vietnamese Cuisine

phone: +1 863 875-6975

address: 5937 Cypress Gardens Blvd Suite 100

Vietnamese food. Excellent quality, good service, very clean.
Splurge
Harborside

phone: +1 863 293-7070

address: 2435 Seventh St SW

Seafood Review

Longhorn Steakhouse

phone: +1 863 295-7740

address: 875 1st Street SW

Carrabba's Italian Grill

phone: +1 863 293-6635

address: 910 3rd Street SW

Sakura Japanese Steak House & Sushi Bar

phone: +1 863-299-3388

address: 787 3rd St. SW

Serves high quality Japanese food. Has sushi available.

phone: +1 863 293-0069

address: 1100 3rd Street SW

Great steakhouse, with plenty of tasty seafood, chicken, and sandwiches also on offer. Early bird specials M-Th 4PM-6PM, consisting of a dozen entrees about $5 less than their usual price ($9-11). This place can get quite crowded around 5-7PM, with no parking and a long wait to be seated. Call ahead seating is available. Menu can be found on website.
Sleep
In-town
Banyan Beach Motel

phone: +1 863 293-3788

address: 1630 6th Street NW (U.S. 17)

Kitchen/efficiencies. Pool. Free wi-fi internet connection.

Budget Inn of Winter Haven

phone: +1 863 294-4191

address: 401 6th Street NW (U.S. 17)

Free wi-fi internet connection.

Americas Best Value Inn Winter Haven

phone: +1 863 401-8211

address: 2275 8th Street NW

Free wi-fi internet connection.

phone: +1 863 299-9251

address: 202 Cypress Gardens Blvd

Complimentary breakfast. Pool. Pets allowed. Free wi-fi internet connection.

phone: +1 863 292-2100

address: 200 Cypress Gardens Blvd

Pool. On-site restaurant. Free wi-fi internet connection.

Howard Johnson Inn Winter Haven

phone: +1 863 294-7321

address: 1300 3rd Street SW (U.S. 17)

Complimentary breakfast. Pool. Pets allowed. On-site restaurant. Free wi-fi internet connection.

phone: +1 863 293-0942

address: 2524 6th St. NW (U.S. 17)

Kitchen/efficiencies. Pool. Pets allowed. Free wi-fi internet connection.

Lakmar Resort Hotel

phone: +1 863 956-1867

address: 2520 U.S. 92 W

Kitchen/efficiencies. Pets allowed. Free wi-fi internet connection.

Regency Inn

phone: +1 863-299-1860

address: 3525 US 17 N

Kitchen/efficiencies. Pool. Pets allowed. Free wi-fi internet connection.

Winter Haven Gardens Inn & Banquets Center

phone: +1 863 294-4451

address: 1150 3rd St. SW (U.S. 17)

Pool. Pets allowed. On-site restaurant. Free wi-fi internet connection.
Southeast/Legoland area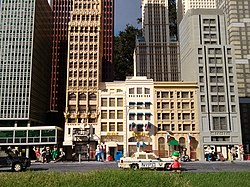 The Best Western is the closest hotel to Legoland and the only one within reasonable walking distance. Lake Roy Inn & Economy Suites are located a couple miles down Cypress Gardens Blvd. and a continuous sidewalk runs along the road, making these possible walking-distance choices. All hotels in this area are near bus stops along the route servicing Legoland.
Cypress Inn & Trailer Court

phone: +1 863 318-1246

address: 5651 Cypress Gardens Rd

Kitchen/efficiencies. Pool. Free wi-fi internet connection. Note that it's on Cypress Gardens Road not Boulevard.

Economy Suites

phone: +1 863 324-3954

address: 1901 Cypress Gardens Blvd

Kitchen/efficiencies. Pool. Pets allowed.

phone: +1 863 324-6320

address: 1823 Cypress Gardens Blvd

Kitchen/efficiencies. Complimentary breakfast. Pool. Pets allowed. Free wi-fi internet connection. Includes a small, sandy beach on Lake Roy, but right against Cypress Gardens Blvd (a very busy thoroughfare in W.H.).

phone: +1 863 324-5994

address: 1911 Cypress Gardens Blvd

Kitchen/efficiencies. Complimentary breakfast. Pool. Pets allowed. Free wi-fi internet connection.

Regency Inn

phone: +1 863 299-1860

address: 3525 U.S. Hwy 17 N

Kitchen/efficiencies available. Pool. Pets allowed. Free wi-fi internet connection.
Campgrounds & RV parks
Connect
Free public internet access is available at the Winter Haven Library:
phone: +1 863 291-5880

address: 325 Ave A NW

Free wireless internet access ("wi-fi") available. There are 22 computers available for public use. Each has Windows XP, Microsoft Office 2007, internet access, and is connected to a printer. Guest passes for out-of-county residents to use library computers are available for $1 for 1 hour (wi-fi access is free for everyone). Computer use is limited to 1 hour, which can only be extended (by 30 min) if there is no one waiting for an available computer. A copy machine is also available. Richard's Coffee is located in the same building as the library.
There are two USPS post offices in town and one in the community of Eagle Lake:
Winter Haven Post Office

address: 111 W Central Ave

Florence Villa Post Office

address: 1401 1st St N

Run-down building in a sketchy side of town. Barely 2 mi north of the Winter Haven P.O.

Eagle Lake Post Office

phone: +1 863 295-5260

address: 665 N U.S. 17

Located in the community of Eagle Lake a couple miles southwest of Winter Haven on U.S. 17.
Cope
Hospitals
phone: +1 863 293-1121

address: 200 Ave F NE
Urgent care clinics
A visit to the emergency room is usually
very
expensive and, despite the title, often entails a long wait to be seen (unless you're having a heart attack, stroke, or similarly grave issue). Urgent care clinics are often the same insurance deductible as a regular doctor visit and offer services for urgent, but not life-threatening, issues—such as pain, broken bones, infections—when you are unable to see your primary care physician.
phone: +1 863 299-2420

address: 400 1st St N

phone: +1 863 299-8485

address: 320 1st St S

phone: +1 863 325-8185

address: 7375 Cypress Gardens Blvd
Emergency pet care
Go next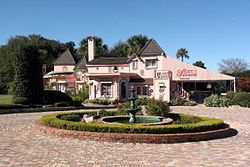 Historic
Lake Wales
is just 15 miles away (about 10 from Legoland). Florida's Natural juice company has a "Grove House" across from their plant on U.S. 27 with information about the citrus industry and free samples. Spook Hill is an optical illusion where you appear to roll uphill relative to the surrounding terrain, although its actually a slight downhill slope. Both make for fun, quick stops before or after a day spent at Legoland, while Bok Tower Gardens atop the highest point on the Florida Peninsula is a great half-day destination (especially for a picnic). For the adventurous, the city is the Skydiving Capital of Florida and east of town lies Lake Kissimmee where you can take a scenic airboat tours without driving south to the Everglades.
Lakeland
is 30-45 minutes east (and along the route from Tampa) and boasts 12 Frank Lloyd Wright designed buildings which you can tour on the campus of Florida Southern College. Also in Lakeland are the Florida Air Museum and the 1920s-era Polk Theater renovated to its original vaudeville/movie theater glory.
Elsewhere in the county are the Fantasy of Flight museum, the Water Ski Hall of Fame, and the 29mi. Van Fleet State Trail for biking or walking off I-4 in
Polk City
. From Winter Haven, take U.S. 17 to Lake Alfred and take C.R. 557/557A to Polk City.
Most visitors are likely spending a part of their trip in
Orlando
, which is 45 min to 1.5 hours away depending on where in the city you're heading to.
Kissimmee
and
Disney World
are just 30 minutes away! En route, you can stop by Davidson of Dundee and Webb's Candy Factory, both along U.S. 27, to watch citrus candies, chocolates, goat milk fudge, and other sweets being made and purchase some for the road or to take home.