Wooster
Wooster
(IPA chart for English) ; first syllable pronounced with a short double-O) is a city in
Wayne County
in
Northeast
Ohio
. The city is also the county seat of Wayne County. The population was 24,811 at the 2000 census.
Get in
By car
There are many ways to get into Wooster because many routes converge into Wooster.
Route 30 - Newly constructed rte. 30 freeway makes it easier to enter Wooster coming from the east and the Canton/Massillon area and from the west and the Mansfield area.
Old Lincoln Highway- runs east to west into the Wooster CBD/ Main St. area.
Route 585 - runs from the northeast from the Akron area.
Route 250 - runs from the west into the southern portion of Wooster from the Ashland area.
Route 3 - runs from north to south. Connects Medina and Cleveland area to the north and Columbus to the south.
Route 83 - runs from north to south on the eastern border of Wooster. Connects to Medina and North Ridgeville in the north and Millersburg and Ohio's Amish Country in the south.
By bus
Greyhound

phone: +1 330-262-0341 (main), +1 330-262-0341 (Greyhound Package Express), +1-800-454-2487 (Greyhound Charter)

address: 127 E Henry Street
By plane
Cleveland Hopkins International Airport - About 50 miles northwest (best for international tourists).
Akron-Canton Regional Airport (CAK

) - About 40 miles northeast
Get around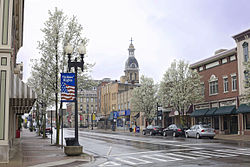 Driving is the best way around. Walking, biking and hiking is an option since there are numerous parks and an inviting downtown area. A walk on the College of Wooster campus is also a very inviting and pleasant experience.
See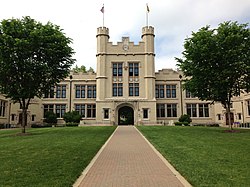 phone: +1 330 263-2000

Independent liberal arts college, founded in 1866 and nationally recognized for an innovative curriculum that emphasizes independent learning, an ivy league atmosphere with magnificent architecture and parklike grounds, 1189 Beall(pronounced bell) Ave.
phone: +1 330 264-2787
address: 237 S Walnut St
Wayne County Historical Society and Museum

phone: +1 330 264-8856

address: 546 E. Bowman St

Artifacts and displays from Wayne County history. OPEN: Wednesday through Sunday, 2:00 - 4:30 pm, Tour includes current exhibit and buildings, Closed January and holidays, ADMISSION: $5.00 adults; children under 14 and members of the society, Free.
CongressVillage (pop. 185) in scenic Amish countryside.
OSU Agricultural Research and Development CenterHas gardens. Next to the Ohio State University Agricultural Technical Institute.
Do
phone: +1 330 262-8001

address: 199 Vanover St

Held each September.

phone: +1 330 263-2345

address: 329 E University St

A lyrical theater festival.

See a show at the Freelander Theater
Sports
Acres of Fun/Wooster Skateland Rollerskating Rink

phone: +1 330 345-4386

address: 3889 Friendsville Road

Vulture's Knob Mountain Bike Course and Race

address: 4300 Mechanicsburg Road

phone: +1 330 345-8686

address: 851 Oldman Rd

Lock & Load Paintball

address: 1646 Fulton Rd

phone: +1 330 262-2451

address: 3392 Columbus Rd

Bowling alley that hosts tournaments and parties.

phone: +1 330 264-9025

address: 1983 E Lincoln Way

Bowling alley

Wooster Racquet & Fitness Club

address: 1578 Mechanicsburg Rd

Out of the Rough

phone: +1 330 264-4941

address: 4393 E Lincoln Way

Golf driving range
Parks and Nature
Wooster Memorial ParkSeven miles of hiking trails and picnic pavilions. Horseback riding and mountain biking are prohibited.

Christmas Run ParkPlayground, pool, tennis courts, picnic pavilions, gazebo, covered bridge, creek, pond.

Freedlander ParkPool, chalet, picnic pavilions, playground, sand volleyball court, playing fields, horseshoe court, lake.

Grosjean ParkStream and walkway for nature trails

Knights Field ParkPool, tennis courts, horseshoe court, picnic pavilion, playground.

Secrest Arboretum

phone: +1 330 263-3741

address: 2680 Madison Ave

Stan Miller ParkPlayground, picnic pavilion, pond with fountain, skate park, playing fields.

Walnut Street ParkBasketball court, playground, picnic tables.

Walton WoodsTree nursery and flower beds

address: 8970 Canaan Center Road
Buy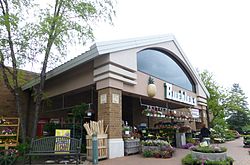 Wooster has a number of local antique dealers, florists, and thrift shops.
Specialties
phone: +1 330 264-7119

address: 115 S Market St

Offers the largest assortment of Rubbermaid products anywhere in the world.

address: 205 West Liberty Street

One of Ohio's largest independent bookstores.

Books in Stock Used & Rare

address: 140 E Liberty St
Bakeries
Troyer's Home Pantry II

phone: +1 330 263-1990

address: 319 E North St

Bakery

Buehler's Fresh Food MarketsHome of this regional grocery chain, Various locations.

Butcher Block & Deli

address: 842 E Milltown Rd

phone: +1 330 264-9797

address: 138 E Liberty St

Natural and Organic Foods
Village Bake Shoppe

phone: +1 330 263-6576

address: 3258 N Elyria Rd

Bakery

Cakes by Diane

phone: +1 330 264-1380

address: 5353 Millersburg Rd

Bakery
Florists
Eat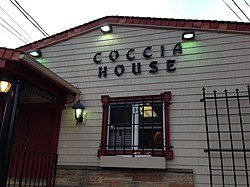 phone: +1 330 262-7136

address: 764 Pittsburgh Ave

Pizzeria

Fill 'er Up Cafe

phone: +1 330 345-5787

address: 117 West Liberty Street

The Granery at The Pine Tree Barn

phone: +1 330 264-1014

address: 4374 Shreve Road

1868 barn offering gourmet lunches and desserts prepared fresh daily.

Hartzler Family Dairy and Cafe

phone: +1 330 345-8190

address: 5454 Cleveland Road

Sells ice cream

phone: +1 330 264-8800

address: 154 West Liberty Street

Sells Greek food and pizza

phone: +1 330 264-6263

address: 359 W Liberty St

Includes C.W. Burgerstein's and Melvin's

Tulipan Hungarian Pastry & Coffee Shop

phone: +1 330 264-8092

address: 122 S. Market Street

phone: +1 330 262-2489

address: 148 S Market St
Nearby
phone: +1 330 698-4182

address: 668 W Main St, Apple Creek

Bakery and Amish cooking

address: 546 W Main St, Apple Creek
Drink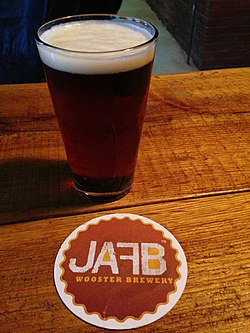 Murphy's Market Gill

phone: +1 330 262-0741

address: 234 S Market St

address: 400 Palmer St

Popular dive bar

DeNovo

address: 1931 Portage Rd

Trendy two story club with huge dance floor

phone: +1 330 262-3333

address: 215 North Walnut Street

phone: +1 330 263-4345

address: 4243 Columbus Road

phone: +1 330 601-1827

address: 120 Beall Ave

Tap hall that lets you bring you own food.

phone: +1 330 264-2604

address: 146 E Liberty St

A pub with steaks and a breakfast menu
Sleep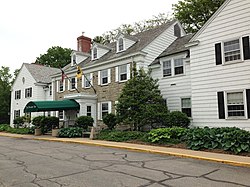 Hotels
phone: +1 330 264-7750

address: 243 East Liberty

phone: +1 330 263-2660

address: 801 East Wayne Avenue

Days Inn
Bed and Breakfast
Campgrounds
Beck's Family Campground

address: 8375 Friendsville Rd

address: 8970 Canaan Center Road

phone: +1 330 264-6941

address: 5932 Secrest Rd

A restored 1820s cabin in a secluded Amish country setting.
Connect
phone: +1 330 262-0916

address: 220 W Liberty St

Offers Public WiFi, and maintains it's own Wiki of area attractions, genealogy, and history.

Wooster Post Office
Go next