Yuzhno-Sakhalinsk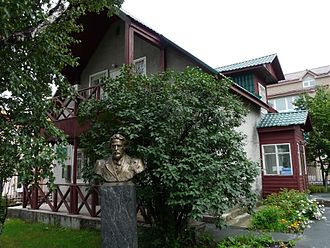 Yuzhno-Sakhalinsk
(
Russian
: Ю́жно-Сахали́нск,
YOOZH-nuh suh-khah-LEENSK
), also spelled
Uzno-Sakhalinsk
and previously known in Japanese as
Toyohara
(豊原), is the largest city and capital of
Sakhalin Oblast
, in the
Russian Far East
, with a population of around 173,000. Yuzhno-Sakhalinsk is a booming oil town. While the city in general looks quite rough, it does have some beautiful buildings from the Japanese period, as well as some state-of-the-art buildings.
Understand
History
The city was founded in 1882 under the name of Vladimirovka and originally populated by liberated convicts, but was transferred to Japanese control after the end of the Russo-Japanese war. The Japanese renamed the city as Toyohara, and made it the capital of the Japanese prefecture Karafuto occupying the southern half of the island. After the end of World War II, Soviet troops occupied Karafuto, and the city was renamed Yuzhno-Sakhalinsk when control of the city was transferred back to Russia.
Little remains of the Japanese administration apart from a very limited number of Japanese buildings, including the impressive old government building now used as a regional museum. The main heritage of the Japanese ownership of the city is a sizable number of Sakhalin-Koreans, deported here by the Japanese in the 1930s, and denied repatriation until the mid-1980s; many have decided to stay on Sakhalin, and around 20,000 reside in Yuzhno-Sakhalinsk. In the 21st century, the oil industry has brought in many expats from Europe and America. Due to this there are occasional English-language signs in the city, several upscale hotels, and an expat district.

Climate

The climate is defined as humid continental. Summer and winter temperatures are less extreme than in Siberia or elsewhere in the Russian Far East, instead it rains more. Fog is common during the summer.

Geography
The city is located 25 km north of Aniva Bay and the same distance west of the Sea of ​​Okhotsk, in the Susuya River valley and flanked by mountains to the west and east. Due to the risk of earthquakes, buildings are generally low-rise. The main industries – oil, coal and forestry – are located outside the city itself.
Ul Leninareet (Ulitsa Lenina), the main street, runs parallel to the railway from north to south, and downtown forms a rectangle around it. The Susuya River flows west of the city.

Get in
Sakhalin is a fairly remote island, so if you're coming from elsewhere in Russia, plane is by far the most hassle-free way for getting in.
By plane
Further information available
See also the itinerary
Russia to Japan via Sakhalin
for more information on the northern connection between the Trans-Siberian railway and Japan.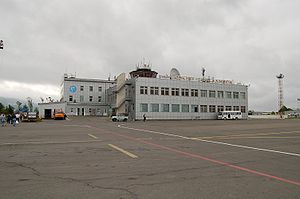 By train
For towns close to Yuzhno-Sakhalinsk, it's often an easier and more convenient choice to jump on a bus, while the train is the main mode of transportation to destinations on the northern part of the island. It's a good idea to confirm these times as train schedules change fairly frequently. Check the
website
of the Passenger Company "Sakhalin" for train schedules.
By bus
The parking lot outside the train station doubles as a bus terminal, where scheduled and leave-when-full minibuses regularly depart for other parts of the island. The minibus is often the best choice, as the public buses are often slow, uncomfortable, and worn out.
Information
on public buses: , the (unofficial)
timetable
.
From the ports of Kholmsk and Korsakov, it is possible to catch ferries to
Vanino
on the mainland, or
Wakkanai
in Japan respectively. Check Bi-timo, listed below, to purchase tickets.
By car
Sakhalin
has few roads, so you are unlikely to miss Yuzhno-Sakhalinsk which is where they cross. The nearest destinations are
Korsakov
(40 km/25 mi) and
Kholmsk
(80 km/50 mi).
Tour and travel agencies
While frequently visited by workers in the oil industry, Sakhalin has a very undeveloped tourism sector. If you don't speak Russian and don't have an abundance of time, enlisting the help of a travel agency to see the sights you want to see is probably necessary for all but the most adventurous travelers.
Get around

Intracity transportation is provided by a network of a few public buses, running along the main avenues, and large number of minibuses running on set routes, but with no particular schedules. A single bus ticket costs as of 2017.

See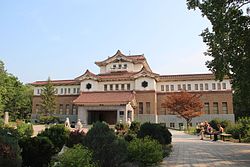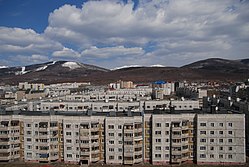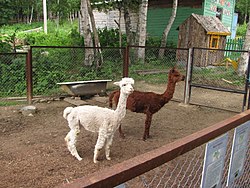 The drab rows of
Soviet
-style concrete buildings that make up much of the island's capital are really not that interesting for travellers, especially not the ones who have been adventurous enough to come here in the first place. On the other hand, there should be enough to entertain you for a day while you get your bearings and organize things to venture out into Sakhalin's great outdoors — and you really owe it to yourself to get out there if you have come this far.
If you're short on time and only here to catch a ferry, skip these sights and hike up Chekov Peak — the trail head is a muddy dirt road just behind the Santa resort, the whole hike takes around 6 hours if you're in reasonable shape.
Japanese heritage
If you are interested in the
Japanese heritage
, consider the regional and art museums, the House of The Garrison Court (1908; Nevel'skogo St 44), and the small bridge on Sakhalinskaya St. Other Japanese buildings were destroyed before the 1970s.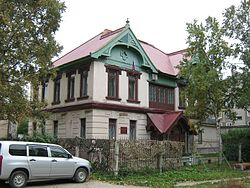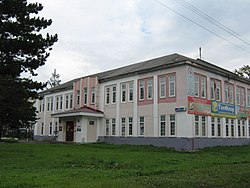 Building at Sakhalin Street 44Now empty, this building from the Japanese (Toyahara) era has surprisingly survived intact.

Former Toyohara City Hall

address: Kommunisticheskiy pr 41

Built in the 1920s, now used as a office building. Next to the building there is a memorial to the Japanese crown prince Hirohito's visit to the city in 1925.

Headquarters of Karafuto Guard Units

address: Nevelskovo ul 44a

The oldest standing building in Yuzhno-Sakhalinsk, built in 1908 as the residence of the commander of the Japanese forces. The house later hosted a museum of the Japanese period, but has again become a military building. It can be seen from the Dzerzhinsky or Sakhalin street.

Karafuto Conference Centre

address: Ul Dzerzhinskovo 30

Built by the Japanese in the 1930s in the style of post-constructivism. The building hosts a department of the Russian military.

Military Hospital

address: Ul Chekhova 41к2

1930s postconstructivist building that is still used as a military hospital. The military hospital was modern for its time, being equipped with an elevator and a solarium.

Sakhalin Regional Art Museum

phone: +7 4242 72-3643

address: Ul Lenina 137

Opened in 1989 in the building of the former Japanese bank "Hokkaido Takushoku" from the 1930s. The three permanent expositions are: "Copies of Ancient Russian Frescos", "Art of Japan", and "Art of Korea".

phone: +7 4242 72-7555

address: Kommunistichesky pr 29

(pictured) Housed in the former Japanese building dating back to 1937, the museum hosts exhibitions about the island's natural and climatic features, the history of Sakhalin, and a quite good ethnographic collection of the island's indigenous peoples. Don't miss the outdoor exhibition that includes Japanese steles and border stones, the houses of indigenous people, local plants, and old cannons.

Treasure house of Karafuto Shinto ShrineThis little cottage used to be part of the main Shinto shrine of Karafuto. Built in 1911 by the Japanese, war trophies from the Russo-Japanese war were placed here and later on gifts from the emperor like a bronze bell and a golden sword were added to the collection. During Russian times these were moved to local museums or disappeared and the cottage was used as a storage building and a summer house. It is still a summer house, but there is a small treasury and a spring on the premises.
Other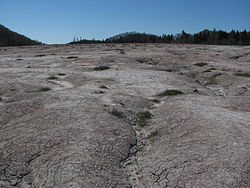 Chekhov Literary and Art Museum

phone: +7 8 4242 42-3349

address: Pr Mira 104

Housed in a 1954 building somewhat reminiscent of Chekhov's house, there are some items from the everyday life of Anton Chekhov and his family, a collection of some of his artworks, and copies of Chekhov's book Sakhalin Island in various languages from all over the world and a facsimile edition from 1895.

Railway Museum

phone: +7 4242 714197

address: Vokzal'naya ul 34

An open-air exhibition of old locomotives and railway trucks, including Japanese machinery operated on Sakhalin. The tunnel boring machine is also on display here. The museum does not really follow the declared schedule, so arrange in advance or glance through the fence.

phone: +7 4242 75-35-78

address: Ul Gor'kovo 25

This picturesque garden is at the same time an ongoing experiment; scientists are researching how plants from other parts of the world adapt to the climate of Sakhalin.

phone: +7 4242 72-4509

address: Detskaya ul 4A

Russian zoos are depressing, and this one founded in 1993 is no exception; though they seem to be genuinely interested in improving conditions, limited funds have thus far prevented any major improvements. They have 145 species up for display, mainly fauna related to Sakhalin such as wolves and brown bears.

Yuzhno-Sakhalinsk Mud VolcanoLocated 20 km northwest of the city, this sight consists of several cones within a 15-acre (6 hectares) site of volcanic mud which erupt periodically. In many places you can see fumaroles bubbling through the mud.

You can see a large number of monuments in the city: of people who've played a role in the history of the city, famous Russians such as Chekhov and Pushkin, and memorials to victims of the Great Patriotic War and local conflicts and events.
A few notable religious buildings have been built since the end of communism, such as:
Catholic Church of St. James

address: Pr Pobedy

Built in Neo-Gothic style in 2001.

Orthodox Resurrection Cathedral

address: Komsomolskaya ul

Built in "pseudo-Russian" style in 1995.
Do
Theatres
Sport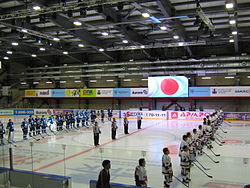 Cinema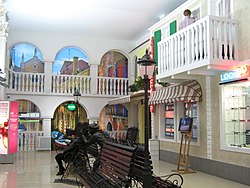 Parks and activities
Buy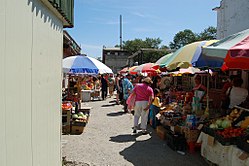 There is a sizable market at the corners of Lenina & Sakhalinskaya, where you can stock up with fresh fruits and vegetables, an outfit for your next 1980s party, or cheap Chinese goods. A bit more useful are the electronics stalls for new batteries and the like. You can find affordable eateries here too, mostly serving Russian, Korean and seafood.
Malls
phone: +7 (4242) 777-222

address: 2nd Zentral'naya ul 1Б

The mall has a supermarket, many smaller shops, eateries, a movie theater, a bowling club, a fitness club and a playground for kids.

Novyi Kontinent

phone: +7 4242 77-48-41

address: Sakhalinskaya ul 82а

address: Ul Popovicha 65

Uspekh

address: Sakhalinskaya ul 71
Eat
For a Russian mid-sized city, eating out in Yuzhno-Sakhalinsk is on the expensive side. There are however cheap cafés here and there. In general you can choose between Russian, Japanese and Korean cuisine, although other Asian food is also available. Local seafood is surprisingly hard to find in restaurants, but is readily available in the market (mentioned in the Buy section) and its eateries.
Budget
phone: +7 4242 72-56-54

address: Ul Lenina 220a

Smak Café

phone: +7 4242 72-47-05

address: Khabarovskaya ul 84а

Stolovaya Sovyetskaya

phone: +7 4242 22-54-50

address: Pr Mira 106

A canteen from Soviet times, that was renovated in 2014 and lost some of its original character. There are still Soviet posters on the walls and music from the era is played.

University Canteen

address: Kommunistichesky pr 33
Mid-range
phone: +7 4242 420263

address: Ul Chekhova 34A

Dishes out Russian and European meals, in a pleasant atmosphere with jazz music on the stereo.

phone: +7 4242 55-19-01, +7 4242 55-17-31

address: Pr Pobedy 28v

Self-service sushi bar and Japanese restaurant.

phone: +7 4242 50-61-21

address: Pr Mira 56/2

Cozy Chinese restaurant in the north of the city, also some western food on the menu. Large servings, friendly staff and popular with expats.

Taj Mahal Restaurant

phone: +7 4242 499488

address: Ul Antona Buyukly 38

Something as odd as an Indian cuisine from a Japanese franchise, which offers the usual popular Indian dishes, in Russia! To further add to the oddness, it's also the sole outlet of the only Sakhalin guidebook, Sakhalin Unplugged.
Splurge
Furusato Restaurant

phone: +7 4242 74-27-36

address: Ul Lenina 179

A pretentious Japanese restaurant.

Restaurant Toyohara

phone: +7 4242 74-14-86

address: Komsomolskaya ul 246а

Upscale restaurant serving Asian, primarily Japanese, cuisine.
Drink
Yuzhno-Sakhalinsk is a rather youthful town, so the nightlife is rather happening considering its size. Hotels do usually have bars, and these are the places to go if you want to meet expats. If the weather is nice, an alternative to the bars listed here is hanging out with the locals in the beer tents dotted around Gagarin Park. Don't miss the local beer!
Ice Glass Bar

phone: +7 4242 72-62-72

address: Sakhalinskaya ul 113

Fresh beer from the local brewery.

Mishka Pub

phone: +7 4242 422811

address: Ul Chekhova 45

Located in the basement of the same building as the Rubin hotel, this is a local expat hangout, mainly people from the oil industry. British style pub with the usual range of alcohol and pub food. Staff speaks English.
Sleep
Due to the large number of visitors connected to the booming oil industry on the island, there are a substantial number of good hotels in the city. Room rates, however, are very expensive and budget alternatives are few: expect to pay at least for a single room at Western style hotels. As a rule, Internet costs extra and rates can be rather high. As an alternative to hotels, you can rent an apartment at daily rates starting from around . These are advertised on http://board.sakh.com/realty/lease/ , in Russian only.
Budget
phone: +7 4242 72-34-53, +7 4242 72-34-54

address: Kommunistichesky pr 86

A budget, but clean accommodation. Located next to the railway station. Common shower (charged).

phone: +7 900 66-111-06

address: Komsomolskaya ul 296

An apartment turned into a hostel. Rooms with 2, 4 and 6 beds, shared bathroom. Towels cost extra.
Mid-range
phone: +7 4242 46-17-61

address: Khabarovskaya ul 29b

A modern hotel decorated in the wooden style. Single and double rooms en suite. Additional facilities include restaurant, bar, sauna, and spa.

Eurasia Hotel

phone: +7 4242 71-35-60, +7 4242 71-44-66

address: Vokzal'naya ul 54

En suite rooms.

phone: +7 4242 72-37-68

address: Ul Karla Marksa 51

Single, double, and even triple rooms. Shared facilities.

phone: +7 4242 49-83-00, +7 4242 43-48-09

address: Altayskiy Per 10

A modern hotel in the suburbs. Single rooms en suite, two-room suites. Breakfasts and Internet for additional cost.

phone: +7 4242 43-09-18, +7 4242 42-43-98

address: Kuril'skaya ul 41a

A modern hotel in the city center, en suite single rooms only. Free Internet access, free parking.

Neptun Hotel

phone: +7 4242 77-47-20

address: Ul Dzerzhinskogo 14

A small hotel in the city center: five en suite single rooms.

phone: +7 4242 72-19-72, +7 4242 72-19-73, +7 4242 72-19-74

address: Sakhalinskaya ul 2a

Plain, but convenient en suite rooms, breakfast included.

phone: +7 4242 70-08-88

address: Pr Mira 231

Single and double en suite rooms, central location. Breakfast additionally charged. A large entertainment area with cafe, sauna, swimming pool, and cinema.

phone: +7 4242 46-78-00

address: Sakhalinskaya ul 2

Single rooms en suite and two-room suites, wooden-style design. In house a Thai spa, a karaoke bar and a Japanese restaurant. Breakfast included for additional cost.
Splurge
Connect
Internet
Local mobile operators include
Beeline
(Билайн),
Megafon
(Мегафон) and
MTS
(МТС) of which at least the latter offers mobile Internet (4G) coverage throughout the city and surroundings.
Businesses may also offer Wi-Fi (free or for a fee).
Desktop connection
is available at certain
post offices
(see below) and in the central library:
phone: +7 4242 42-45-59, +7 4242 42-96-90

address: Ul Lenina 244
Post office
The postal code of Yuzhno-Sakhalinsk is 6930**. Post offices in the city center:
Office № 6

phone: +7 4242 55-13-23, +7 4242 55-09-18

address: Ul Emel'yanova 29

Internet access.

Office № 7

phone: +7 4242 42-43-14

address: Pr Mira 157

Office № 8

phone: +7 4242 42-35-98

address: Ul Lenina 268

Internet access.
Stay safe
While outwardly looking like a tidy and safe city, Yuzhno-Sakhalinsk does have a reputation of street crime. Downtown is safer than the rest of the city.

Cope
Consulates
phone: +7 4242 72-60-55

address: 234 Ul Lenina, 5F

Netherlands

phone: +7 4242 270-000

address: Ul Chekhova 80, Sfera Bldg, 1F, Royal Bank of Scotland's office
Other
International SOS Medical Clinic

phone: +7 4242 46-2900

address: Kommunisticheskyi pr 32

Professional outfit with emergency room and a wide range of English speaking specialists
Go next
Kholmsk — another port town with ferry connections to the Russian mainland, mainly known for the abandoned railway that leads there:it's now a hiking trail.
Aniva Bay is a popular recreation area on the southern coast of Sakhalin. Most of the seashore as well as the lower part of the Lyutoga River are good for swimming, fishing, and other activities.
The area around Lake Tunaycha along the west coast comprises not only the largest freshwater lake in Sakhalin (a popular destination in summer) but also a string of smaller freshwater lakes and Izmenchivoe, a salt lake popular for its mud baths. The coastline is sandy and beautiful, and a great place to watch the sun rise, but the ocean is too cold for swimming.