Zona Cafetera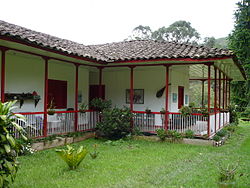 Zona Cafetera
, usually referred to as "Eje Cafetero", is a
world heritage
 listed coffee-growing region in the
Andino
region of
Colombia
, which covers parts of three departments:
Caldas has many natural resources including mercury, gold, silver, coal, sulfer, zinc, and many other minerals.
Risaralda is very well known for the high quality of its coffee, and a booming industry: clothes, food, trading of goods and services. The territory is very mountainous and has many kinds of climate in a very small area. It a fast growing economic center.
Cities and towns
Caldas
- The capital with a population of 430,000.
Quindío
— A sleepy little town of 4000 or so inhabitants, perched on a hill in "La Zona Cafetera", 24 km from Armenia and 60 km from Pereira (pronounced Pay Ray Da), beside the valley of the river Quindío, after which the department (state) of Quindío is named.
Risaralda
Other destinations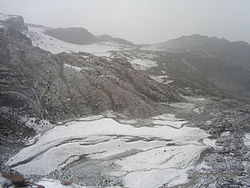 Los Nevados close to Manizales is where you have to go if you want to touch snow or if you want to see that one can climb an altitude of 5000 m by car.
Get in
La Nubia Airport (MZL)

See
Risaralda
The Farm of Noe
Otun Lake
Hot springs of Santa Rosa de Cabal
Marked Stones of Alto del Toro
Natural park "Los Nevados"
Natural Reserve "Otun - Quimbaya"
Orchids Garden Tsubota
Do
Quindío
To the north-west of Quindío's capital lies the spectacular Valle de Cocora where visitors can walk amongst forests of the world's tallest palm tree and the national tree of Colombia; the wax palm.
For further natural excursions, the expansive Los Nevados National Park provides high mountain peaks, topped with snow; the perfect habitat for the elusive but majestic Andean Condor.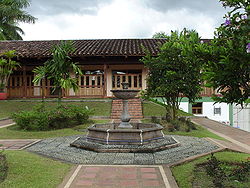 The National Coffee Farm offers theme-park rides and tours
The Panaca animal petting farm
The "Mariposario" or Butterfly Park