Akron
Akron
is a medium sized city located in the
Northeast Ohio
region in Summit County in the State of
Ohio
in the
United States
.
Understand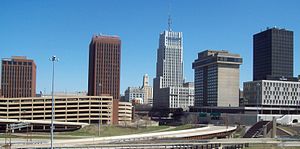 Akron is called the
City of Invention
but was formerly known as the
Rubber Capital of the World
, and before that, as the original home of Quaker Oats, and before that, as a pottery works. Built right on the southern edge of the
Connecticut Western Reserve
, Akron really grew by selling gravity. It happens to be right on the shortest possible line drawn between the Cuyahoga River (connecting to the
Great Lakes
- Lake Erie), and the Tuscarawas River (connecting to the Ohio River and ultimately to the Gulf of Mexico.) The Portage Path, the shortest path for carrying a canoe from one water shed to the next, has connected the two since time immemorial, and is the primary reason Akron grew just where it did.
Get in
By plane
phone: +1 330 499-4221

address: 5400 Lauby Rd NW

is the most convenient airport, small, easy to navigate, quick in-and-out.
There are non-stop flights to Akron Canton Regional Airport from the following cities (some cities may be seasonal or only offer service certain days of the week):
Atlanta
,
Boston
,
Charlotte
,
Chicago
,
Denver
,
Detroit
,
Fort Myers
,
New York
,
Orlando
,
Philadelphia
and
Tampa
.
There are buses to/from the airport: Metro RTA bus 110 goes a number of times a day between the airport and downtown Akron on a local route through southern Summit County - fare $1.25 and duration approximately 1 hour; SARTA Route 81 travels between downtown Canton, the Belden Village area, the airport and the downtown Akron Metro RTA Transit Center via I-77 Monday through Friday. Route 81L runs from the Airport to the Belden Village area and downtown Canton only (the 81L Saturday route does not travel to Akron) - fare $1.50. Catch the bus at the north end of the airport terminal (new location).
Cleveland Hopkins International Airport, (CLE

) - an approximately one hour drive to the northwest of Akron and a hub of United Airlines.
By train
Akron lost its Amtrak station in the last round of cuts, so you'll have to go into
Cleveland
or
Alliance
.
By car
Akron has wonderful interstate highway support. I-76 is an excellent way in from the East or West, and I-77 is an easy route to take between Cleveland and Akron. Further south on I-77 is Canton, home of the Pro Football Hall of Fame. Once in the city, there are two other freeways Route 8 and Route 59 (Innerbelt), both of which serve the center of the city. There is very little in the city that is more than 10 minutes from an expressway. One nice by-product of this system - rush hour is less than an hour.
By bus
phone: +1 330 434-9185

address: 631 S Broadway
Get around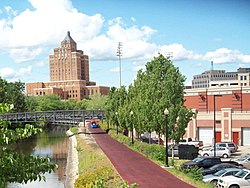 By bus
Akron METRO RTASomewhat limited but adequate service to most Akron locations. It also has connectivity with Greater Cleveland Regional Transit Authority to the north and Stark County Regional Transit Authority to the south.
By car
Taxis
Barberton-Summit Taxi, Inc.

City Yellow Cab

address: 650 Home Avenue
See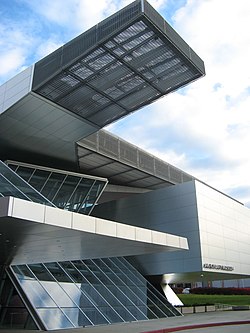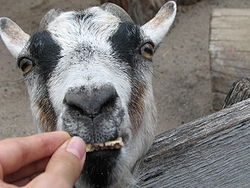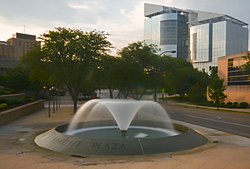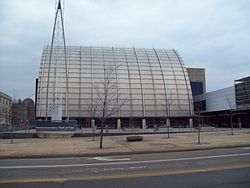 phone: +1 330 376-9185

address: One South High

In 2007, the museum opened its new modern glass and steel facility.

phone: +1 330 375-2550

address: 500 Edgewood Avenue

This family friendly zoo is dedicated to wildlife conservation. The more than 700 animals on display include the rare snow leopard as well as Humboldt penguins and Galapagos tortoises, and an Andean condor.

The University of Akron E.J. Thomas Performing Arts Hall

phone: +1 330 972-7570

phone: +1 330 535-1120

address: 550 Copley Road

The famous abolitionist called Akron his home from where he launched his fight to free slaves including the Harper's Ferry raid in 1859.

phone: +1 330 836-5533

address: 714 North Portage Path

The former home of Goodyear executive, F.A. Sieberling, and this family, this early 20th century 65-room mansion welcomes visitors to tour the house, the grounds, and the out-buildings.

The University of Akron Hower House

address: The University of Akron campus

A quaint Victorian Mansion, originally owned by one of Akron's Rubber Barons. Now owned and operated by The University of Akron in the heart of the campus... a must see.

phone: +1 330 666-3711

address: 2686 Oak Hill Rd

Hale Farm & Village presents daily 19th century life in a rural community by demonstrating heritage farming and gardens, barns and buildings throughout the grounds. Glassblowing, blacksmithing, basket making, spinning, weaving, pottery, candle making, broom making, brick making...see event calendar for special events.

National Inventors Hall of Fame

phone: +1 330 762-4463

address: 221 South Broadway Street
Do
Arts and Culture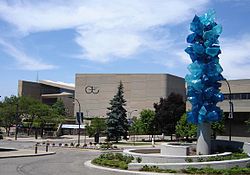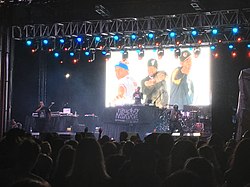 E.J. Thomas Performing Arts Hall

phone: +1 330 972-7570

address: 198 Hill Street

phone: +1 330 929-4416

A summer professional theater provided by Kent State University.

phone: +1 330 253-2488

address: 182 South Main Street

The Bang and The Clatter Theatre Company

phone: +1 330 606-5317

address: 157 University Ave.
Sports
phone: +1 330 253-5151

address: 300 South Main Street

The RubberDucks are a champion Eastern League (AA minor league baseball) team that is part of the Major League Baseball Cleveland Indians farm system. Located just 45 minutes south of Progressive Field, they often receive Major Leaguers (like a AAA team) right before they are sent up to Cleveland.

phone: +1 330 972-6920

U of Akron is a member of the Mid-American Conference of NCAA College Sports.
Annual events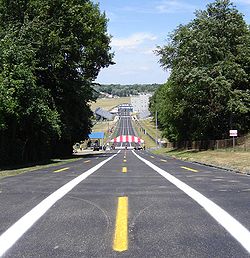 phone: +1 330 733-8723

Begun in 1934, this annual event allows boys and girls ages 8-17 to compete in non-motorized racecars for scholarships and other prizes. Contestants qualify in regional events throughout the year before competing in the final in Akron each summer.

World Golf Championships Bridgestone Invitationalat Firestone Country Club is an annual Professional Golf Association (PGA) event, hosting a competition of the winners of major international golf events. It is held on the famed 7,283 yard South Course originally designed by Bert Way in 1929 and later updated by Robert Trent Jones in 1960. Firestone is one of Tiger Woods' favorite courses, winning here a PGA Tour record 7 times.

Founders Day CelebrationsAkron is the birthplace of Alcoholics Anonymous. Once a year, recovering alcoholics from around the world go to Akron to celebrate their sobriety.

PorchRokrAn annual convergence of art, rock 'n' roll music, and community in Highland Square.

Made in Ohio FestivalAn annual event on Labor Day weekend at Hale Farm & Village featuring Ohio artisans.

address: 303 Carroll S

A local anime convention. Late February
Neighborhoods
Highland Square
Highland Square
is an eclectic area centered on W. Market street.
address: 826 W. Market St

Historic theater building, showing newly released movies.
Northside
Area north of downtown containing loft apartments and many artist studios and glassware shops, as well as jazz and blues clubs, as well as local favorite Luigi's Restaurant.
address: 51 E Market St

Live music
Learn
phone: +1 330 972-7077

address: 302 Buchtel Common

The University of Akron is an engineering school famous for polymer science.

Kent State UniversityHome of the Liquid Crystal Institute is about 15 miles northeast of downtown Akron in the delightful small college town of Kent. They are the rival university of Akron.
Work
Akron and Summit County boast the headquarters location for the following Fortune 1000 Corporations:
112 Goodyear Tire & Rubber Company, Rubber Manufacturing
184 FirstEnergy, Utilities Company covering northern Ohio, various parts of Pennsylvania and New Jersey
839 Jo Ann Stores, Hudson - Specialty Retailer
995 A. Shulman - Chemicals
Buy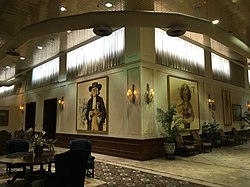 The University of Akron Quaker Square

phone: +1 330 253-5970

address: 135 South Broadway

Silos and factory utilized by the Quaker Oats Company have been converted into dormitory space by its owner, The University of Akron.

Orangerie Mall

address: 76 South Main Street

Smaller enclosed mall on the first floor of Akron Center, a complex that houses the headquarters of Chase Bank Akron Branch and FirstEnergy Corporation.

phone: +1 330 253-6268

address: 437 Crouse Street

best known for Don's cast aluminum crafts. Awesome collection of art work by various artists. Walk through it as if its an overcrowded museum - you don't need to be looking to buy to enjoy this gallery. The small gift shop contains many reasonably priced items you won't find anywhere else in town from handmade jewelry and clothing to fancy soaps and creative greeting cards.

phone: +1 330 633-1131

address: 2000 Brittain Road

Chapel Hill Mall is home to big box stores like JCPenney, Sears and Macy's, and almost 100 more. There is also a full-sized indoor carousel with wood-carved animals and painted scenes of Summit County landmarks, located in the Food Court.

RevivalEclectic vintage store.

Square RecordsNew and used vinyl.

Good Life Tattoo and PiercingThe only tattoo and piercing shop in Highland Square.

address: 303 E Carroll

Sells Zips branded clothing and accessories
Eat
Budget
Mid-range
address: 3180 West Market Street

Banquet Rooms, Live Music, Bar, Seafood, Steakhouse, American

address: 778 N. Main St

address: 1 West Exchange

Serves a reasonably priced Italian-based menu and specialized in pizzas and pastas ranging from $9-18. On Monday and Tuesday nights they sell wine at state minimum retail prices. There is also a relatively lively bar scene for weeknights.

address: 57 East Market Street

Crave serves an eclectic range of food from gourmet sandwiches to rum and vanilla glazed halibut. Prices are also fairly reasonable, with entrees no more than $26 and averaging in the high teens. The decor is funky and contemporary.

address: 510 South Main Street, Bldg 33

Capri PizzaGood pizza and wings.

Platinum Dragon, Chinese with cheap lunch specials.

Mr Zub's DeliAwesome sandwiches named after movie characters. Connected to The Matinée and open all night.

The Office Bistro and LoungeAmerican cuisine.
Splurge
phone: +1 330 670-6303

address: 4073 Medina Road

Ken Stewart's Grill

address: 1970 West Market Street

Contemporary, Seafood, Steakhouse Cuisine

address: 532 West Market Street

Bar, Mediterranean, Middle Eastern, American
Drink
Highland Square, the "cultural" district, has a number of bars on West Market Street. Guidance about what location would suit your needs is best dispensed by (younger) locals.
Downtown, between Exchange and Cedar Streets, there are a couple dozen different college oriented establishments, including bars, clubs, and lounges.
Kenmore Boulevard, is accessible from I-76. Has a number of unique establishments.

The LockviewLocated in the heart of downtown right across from Lock 3 Live! park.

phone: +1 330-253-4554

address: 370 Paul Williams St

Located just south of Aero's Stadium. Has a decent selection of beers on tap.

Liberty Street Brewing Co.

phone: +1 330 865-0116

address: 1238 Cromwell Drive

Angel Falls Coffee Co.A hip area coffeehouse.

Annabelle's, Great for cheap beer and live music.

The MatinéeA well lit bar, with decent beer prices.

address: 820 W Market St

A classy bar.
Rubber City Grill Zip-themed bar, adjacent to Lux nightclub
Mocha Maiden, Coffee shop with artist galleries and a live music venue attached.
Sleep
Budget
Mid-range
Splurge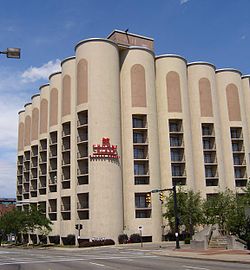 Stay safe
Given the size of the city, and diversity and activity there, it's really pretty safe. There's almost nowhere in Akron anyone shouldn't go in the daytime, and very few places at night.
Generally, the west side of the city near Copley road is regarded as the worst section of town. With a higher rate of violent crimes and theft, it is best avoided by outsiders. Some, but not all, housing projects - most notably Joy Park project in the vicinity of the Zoo and Elizabeth Park under the All-American Bridge - are also somewhat unsafe and should be bypassed altogether by foot and car.
If visiting the University of Akron, it's best to stay west of the Market / Buchtel intersection. The near-East neighborhood of which this is the "border" (Middlebury) is not necessarily unsafe, but does have a large amount of medium-scale drug activity and the occasional assault and non-violent robbery.
Fire Department

phone: +1 330 375-2101

Police Department

phone: +1 330 375-2181

Poison Center

phone: +1 330 379-8562
Hospitals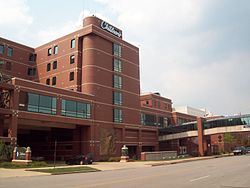 phone: +1 330 543-1000

address: One Perkins Square

phone: +1 330 344-6000

address: 400 Wabash Avenue

phone: +1 330 375-3000

address: 525 E. Market Street
Connect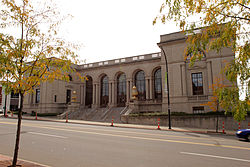 United States Post Office

phone: +1 330 376-7098

address: 209 South Main Street

Akron-Summit County Public Library

phone: +1 330 643-9000

address: 60 South High Street

All Akron Library branches have public computers and WiFi
Cope
Newspapers
Akron Beacon JournalThe only daily newspaper published for the Akron market.

The West Side LeaderA free weekly publication reporting on local news.

The Devil StripA free monthly publication reporting local arts and culture in Akron and surrounding cities.
Religious services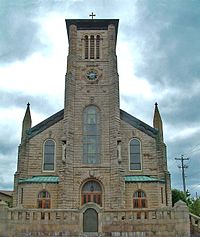 Go next
Go north to Cleveland. There's a lot going on up there.
To the west lies Medina and other quaint rural hamelets, many of which have preserved town squares.
Get a blended taste of the outdoors and American industrial history by touring the Cuyahoga Valley National Park. The Canal Byway extends from Lake Erie in Downtown Cleveland through Akron and south through Canton, New Philadelphia and into rural Bolivar and Historic Zoar.
Portage Lakes State Park, 5031 Manchester Rd.. 74 non-electric campsites, 400 horsepower limit on lake, 8 boat launch ramps, boat rentals, fishing, hunting, beach, five miles of hiking trails, volleyball courts, horseshoe pits, basketball court, hunting waterfowl in designated areas.
Cuyahoga Valley National Park - Short distance from Akron and Cleveland. Fifth most frequently visited National Park.