Alcântara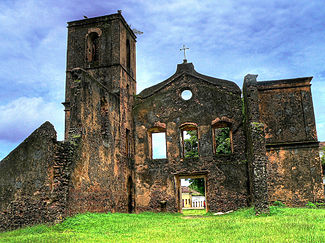 Alcântara
is a town in
Maranhão
,
Brazil
. Mostly visited on day trips from
São Luís
to get an even more colonial feeling.
Get in
An hour long boat ride from
São Luís
, two boats in the morning, returning in the afternoon.
See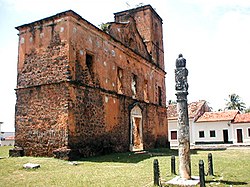 Ruins of church and other buildings.
Museum devoted to rocket launching site located at military base near Alcântara.

Igreja Matriz de São Matias

Pelourinho of AlcântaraThe old slave whipping post; it's the oldest extant one in Brazil.
Drink
Reportedly there is some scattered nightlife here Thursdays through Sundays, then completely dead the next three days.