Arizona
Arizona
, also known as the
Grand Canyon State
, is located in the
American
Southwest
. Admitted as the 48th State of the Union in 1912, Arizona is home to the
Grand Canyon
as well as a variety of terrain, climates and cultures. To the west are
California
and
Nevada
, to the north is
Utah
, to the east is
New Mexico
, to the northeast is
Colorado
, and to the south is the Mexican state of
Sonora
. It is one of the
Four Corners
states.
Regions
Cities
Phoenix — The capital of Arizona has a vibrant downtown, active Latino communities in South Phoenix, artsy and young Roosevelt Street and the upscale Biltmore area.
— Home of the Northern Arizona University Lumberjacks, Flagstaff is the gateway to the northern reaches of the state with most people headed to the Grand Canyon's South Rim passing through Flagstaff.
Mesa — Home of the Arizona Mormon Temple, and home to a burgeoning Asian community that brings along with it an international culinary flavor.
Sedona — Gorgeous red rock canyons and New Age folks dominate one of the most beautiful areas of Arizona.
— If golfing, shopping and the spa lifestyle are what you're into you'll be right at home in Scottsdale. In addition, there are great desert biking and hiking trails in the McDowell Mountains and an active greenbelt.
Tempe — Home to the largest university in the United States, Tempe knows how to party and is bursting with youthful energy.
— Culinary delights and beautiful mountains occupy Arizona's "second city" of Tucson, nicknamed "The Old Pueblo" & "Baja Arizona"
Other cities are listed in their regions.
Other destinations
— where four states meet at one point
Grand Canyon — a UNESCO World Heritage site, one of the natural wonders of the world, and the world's most famous canyon
— a prehistoric impact crater that was once used for training astronauts for their moon landings
Monument Valley — an iconic desertscape used in countless films and television series
— filled with beautifully colored mineralized trees
Saguaro National Park — National Park dedicated to preserving the iconic giant Saguaro cacti
Understand
Landscape
Arizona covers 113,909 square miles, with about 350 square miles of water surface including
Lake Havasu
,
Lake Powell
,
Lake Mead
and the
Colorado River
. The state consists of three primary topographical features: a high plateau in the northeast of the state, averaging between 5,000 and 7,000 feet in elevation; a mountainous region which runs from the southeast to the northwest with peak elevations between 9,000 and 12,000 feet; and low mountain ranges and desert valleys in the southwestern of the state.
The state is defined by the
Grand Canyon
in the north, the
Mogollon
(pronounced MUG-ee-own)
Rim
in the central mountainous region and the Sonoran Desert to the south. Scattered among these regions, features such as the red rocks of
Sedona
, the tall, wind-swept towers of
Monument Valley
and the saguaro-filled desert valleys around
Phoenix
and
Tucson
add depth and character to the landscape of Arizona.
Another prominent feature of the Arizona landscape, a Ponderosa Pine forest stretches across the state from the White Mountain region around Greer and Alpine across the Mogollon Rim to the San Francisco Peaks north of Flagstaff. This strip of pine also extends beyond the Grand Canyon onto the Kaibab Plateau and into Southern Utah.
Humphreys Peak, part of the
San Francisco Peaks
, is the highest point in Arizona with an elevation of 12,611 feet. Baldy Peak, located in the
White Mountains
, is the second highest point with an elevation of 11,490 feet. In the southwest of the state, the
Sonoran Desert
stretches out of Mexico and into Arizona with elevations as low as about 100 feet above sea level in the Lower Colorado River Valley.
The Grand Canyon
One of the Seven Natural Wonders of the World, the
Grand Canyon
dominates the Northern Arizona landscape. Stretching 277 miles across the high plateaus and plunging up to 6,000 feet into the arid plateau, the canyon was shaped and carved by the constant motion of the Colorado River. The Grand Canyon features three or four eras of geological time as well as several layers of fossil records, several varieties of rock types, numerous caves and several major ecosystems.
Climate
A primary reason for travelers to visit to Arizona, specifically in the low desert regions around
Phoenix
and
Tucson
, is the state's mild climate during the fall, winter and spring. The warm weather and low precipitation provide travelers with an enjoyable climate for numerous outdoor activities such as hiking, biking, golf and sightseeing. At higher elevations during the winter, snowfall allows visitors to enjoy winter sports such as cross-country skiing.
During the summer months, temperatures in the low desert regions can reach well above 100 degrees F, however the climate at higher elevations, as in
Flagstaff
, stays mild and allows for enjoyable outdoor activities as well as a break from the summer heat.
Temperatures
High temperatures near or above 100-110 degrees F are common throughout the summer months at the lower elevations. During the winter, cold fronts can bring temperatures well below zero in the higher areas of central and northern Arizona, with lows averaging between 15 and 20 degrees F.
During drier portions of the year (traditionally the winter months), temperatures can differ greatly from day to night, sometimes as much as 40 to 50 degrees F. In the low desert valleys during the winter, temperatures during the day could average 70 degrees F, with night temperatures dropping to around 40 degrees F. During the summer, the central portion of the state along with the lower elevations can experience temperature changes up to 30-40 degrees F from day to night.
Precipitation
Rainfall in Arizona is primarily determined by season and elevation. In the mountainous region, that runs from the southeast to the northwest, rainfall amounts will average between 25 and 30 inches (including melted snow) annually, while the low-lying desert region averages only three or four inches annually. The high plateau region in the northeast of the state averages 10 inches of rainfall annually.
During winter months, November through March, storms occur regularly at the higher elevations in central and northern Arizona and can produce heavy snowfall. Summer months, particularly early July through mid-September, bring the
monsoon season
to the desert region. Monsoons are strong thunderstorms, typically lasting a short time in a certain area, that produce powerful winds and brief periods of blowing dust prior to the storm's arrival. Almost all of these storms occur roughly between mid-afternoon and the middle of the night.
The average number of days with measurable rainfall per year ranges from around 70 in the northern part of the state to 15 in the desert regions. The air is usually dry and clear, with low relative humidity and a high percentage of sunshine. April, May, and June usually produce the most clear days, while July and August (in lower elevations), as well as December, January and February (in higher elevations) have the cloudiest weather due to thunderstorms. Humidity is low in comparison to other states, however it is typically higher during the monsoon season.
Despite the common perception of Arizona as a warm state, snowfall does occur annually in high altitude areas such as
Flagstaff
.
| Month | Average Low | Average High | Average Rainfall | | | Month | Average Low | Average High | Average Rainfall |
| --- | --- | --- | --- | --- | --- | --- | --- | --- | --- |
| January | 41.2F/5.1C | 65.9F/18.8C | 0.6" | | | January | 16F/-8.8C | 43F/6.1C | 2.18" |
| February | 44.7F/7C | 70.7F/21.5C | 0.7" | | | February | 19F/-7.2C | 46F/7.8C | 2.56" |
| March | 48.8F/9.3C | 75.5F/24.2C | 0.9" | | | March | 23F/-5C | 50F/10C | 2.63" |
| April | 55.3F/12.9C | 84.5F/29.2C | 0.22" | | | April | 27F/-2.8C | 58F/14.4C | 1.29" |
| May | 63.9F/17.7C | 93.6F/34.2C | 0.1" | | | May | 34F/1.1C | 68F/20C | 0.8" |
| June | 72.9F/22.7C | 103.5F/39.7C | 0.1" | | | June | 41F/5C | 79F/26.1C | 0.43" |
| July | 81.0F/27.2C | 105.9F/41.1C | 0.9" | | | July | 50F/10C | 82F/27.8C | 2.4" |
| August | 79.2F/26.2C | 103.7F/39.8C | 1.0" | | | August | 49F/9.4C | 80F/26.7C | 2.89" |
| September | 72.8F/22.6C | 98.3F/36.8C | 0.86" | | | September | 42F/9.4C | 74F/23.3C | 2.12" |
| October | 60.8F/16C | 88.1F/31.2C | 0.7" | | | October | 31F/-0.5C | 63F/17.2C | 1.93" |
| November | 48.9F/9.4C | 74.9F/23.8C | 0.7" | | | November | 22F/-5.5C | 51F/10.6C | 1.86" |
| December | 41.8F/5.4C | 66.2F/19C | 1.0" | | | December | 17F/-8.3C | 44F/6.6C | 1.83" |
Native American culture
Arizona is home to 22
Native American Tribes
that contribute to the history, culture and economy of the state. While most tribes welcome visitors to experience their proud history and culture, each tribe does have its own guidelines for visitors. In addition, the 22 reservations operate under their own governmental structure. Tribal laws should be viewed in the same manner as U.S. laws and regulations. Before visiting a tribe, you should consult or contact the individual tribe for additional visitor information.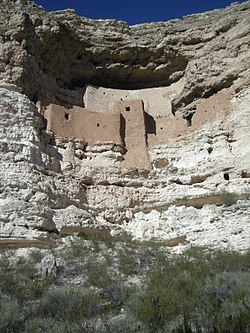 When visiting a Native American Tribe or reservation, you should be aware that:
Each reservation operates under its own government and its own rules for visitors.
Photography and painting may not be allowed. Check with the individual tribe before taking photographs.
Dances are typically part of religious ceremonies. Think of these events as you would if you were visiting a holy site, such as a church. Also, be mindful that applause may not be welcome after a dance.
Do not climb walls or structures.
Sacred areas and graveyards are not usually open to visitors.
Reservations and villages should be treated with respect. While most reservations are open to visitors, individual homes are private and should be entered only by invitation.
Some arts and crafts sold around reservations may not be authentic. Consult the Indian Arts and Crafts Association for more information about purchasing authentic Native American arts and crafts.
Time zone
Arizona is always on
Mountain Standard Time
(UTC -7) and does not observe daylight saving time. The exception is for the Navajo Nation, located in the northeastern corner of the state, and extending into New Mexico and Utah (which also observe daylight savings). Note the large Hopi reservation is entirely surrounded by the Navajo Nation, but is on standard time like the rest of Arizona.
During the summer months, the state is an hour behind the rest of the Mountain Time Zone (or equivalent to the Pacific Time Zone). This causes confusion as daylight savings now runs roughly from March through early November, so time in most of Arizona is effectively the same as Pacific Time for two-thirds of the year. During the winter months Arizona has the same time as the rest of the Mountain Time Zone. An easy way to remember this rule is: Colorado in wintertime, California in summertime. This does not affect the hour in which most TV programs are viewed for the local over-the-air networks such as ABC, CBS, FOX, etc. The exception is for nationwide live programming, and all cable-only channels.
Holidays
Arizona observes all the
federal holidays
, and has no additional ones.
Talk
As with all states in the U.S., the primary spoken language in Arizona is English. However, due to the state's history and its proximity to Mexico, Arizona is home to a large population of Mexican-Americans as well as populations from several other Hispanic countries who typically speak the Spanish language (with some Hispanic cultures using a country-specific dialect) in addition to English. Most of the 22 Native American Tribes also have their own distinct language, though members of those tribes usually speak English as well.

Get in
By plane
Arizona's main entry point by air is
Phoenix Sky Harbor International Airport
(
PHX
). Located between downtown Phoenix and Tempe, Sky Harbor is served by most major airlines and provides non-stop service to over 100 cities worldwide.
The Tucson International Airport (TUS), located south of downtown Tucson, is Arizona's second busiest airport. Served by several major airlines, TIA current provides non-stop service to 18 cities.
In addition to Sky Harbor and TIA, several regional airports are located throughout Arizona including Phoenix-Mesa Gateway Airport (AZA) in the east Phoenix metro valley (formerly Williams Gateway Airport), Flagstaff Pulliam Airport (FLG) in Flagstaff, Lake Havasu City Airport in Lake Havasu City, Laughlin/Bullhead International Airport (IFP), in Bullhead City and Yuma International Airport (YUM) in Yuma.

By car
All parts of Arizona are accessible by federal or state highways as well as 22 'Ports of Entry' from surrounding states and Sonora, Mexico. The speed limit on most interstate freeways is 75 miles per hour, however this typically drops to 65 or 55 miles per hour near metropolitan areas. The speed limit on most state highways and U.S. routes in rural Arizona is 65 miles per hour.
Arizona law does require that each front-seat occupant wear a seat belt in a car is designed to carry ten or fewer passengers (i.e. not a bus). In addition, children under the age of five must be properly restrained as well.


By bus
Bus service to Arizona is available via Greyhound with several stops available including Flagstaff, Glendale, Phoenix, Tucson and Yuma.

By train
Amtrak serves a couple of routes through Arizona. Phoenix, the principal city and capital, is not served by Amtrak trains instead the nearest station is south of Phoenix in the town of Maricopa and is connected to Phoenix, Tempe and Phoenix Sky Harbor International Airport by an Amtrak Thruway Shuttle.
The following Amtrak routes serve Arizona:
Amtrak, offer two routes through Arizona:
The Southwest Chief runs from Chicago to Los Angeles with stops in Winslow, Flagstaff, Williams and Kingman. For much of its route, the Southwest Chief follows historic Route 66, and offers an interesting perspective of the historic road and its surroundings.
The Sunset Limited runs three times a week from New Orleans to Los Angeles via San Antonio and El Paso. Additionally, Amtrak's Texas Eagle service between San Antonio and Chicago incorporates the Sunset Limited to provide a direct connection to Los Angeles with the same stops as the Sunset Limited between San Antonio and Los Angeles. Both trains stop in Benson, Tucson, Maricopa and Yuma.
Get around
As with most western states, the easiest way to get around Arizona is via car. The federal and state highway system offers travelers easy access around Arizona whether you are driving your personal car or a rental car. While most major cities in Arizona do offer public transportation, including Greater
Phoenix
,
Tucson
,
Flagstaff
, and
Sedona
, state-wide public transportation is very limited.
By car
Nearly all major attractions and tourist destinations in Arizona are accessible via car.
Interstate 17 (I-17) runs south to north across central Arizona and connects travelers with the major cities of Phoenix and Flagstaff. I-17 is the main route north to Sedona, Flagstaff and the Grand Canyon from Phoenix. It provides easy access to Sedona via AZ 179 as well as Prescott, Jerome and Montezuma Castle National Monument. Because I-17 is the major route north, it carries a large amount of car and truck traffic, especially during busy weekends and holidays. During the week, portions of I-17 can experience very heavy traffic due to commuters. Additionally, because the road crosses the Mogollon Rim, its northern section is frequently affected by heavy snowfall during the winter months.
The Apache Trail (Hwy. 88) is a 42-mile long scenic drive through the Sonoran Desert. It goes out to Theodore Roosevelt Lake and the mining town of Globe. Along the way are ample views of yuccas, saguaros and desert lakes.
Renting a car
Renting a car in Arizona is very similar to any other state. Rental cars are available at most major airports, especially the main entry points of Phoenix Sky Harbor International Airport and Tucson International Airport.
By bus
Bus service to Arizona is available via
Greyhound
with several stops available including
Flagstaff
,
Glendale
,
Phoenix
,
Tucson
and
Yuma
.
See
National Parks
National Monuments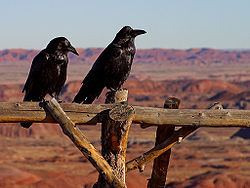 National Forests
State Parks
The
Arizona State Parks
offer an array of options for outdoor enthusiasts:
Eat
Although, like most large metro areas, Phoenix is home to a wide variety of eateries of myriad ethic and cultural influences, Arizona is best known for their great Southwestern style food, including great traditional Mexican cuisine, particularly of the northern or Sonoran variety, upscale Mexican fusion eateries, right to working neighborhood catering trucks and street-side burrito stands.
On the wilder side, cactus is also edible and can be eaten fried or in salads.

Drink
Large amounts of water are a necessity during the summer months. The amount of water suggested varies from person to person, but dehydration or exhaustion can occur if one is not vigilant; especially in areas without air-conditioning. Summer days can be so warm that most convenience stores sell fountain drink cups in sizes up to a half gallon.

Stay healthy
Disease
Like many western states, Arizona has had cases of
hantaviral pulmonary syndrome
, 62 confirmed cases in the state since 1993. Realistically, however, hantavirus is of very little concern to the traveler; but sensible precautions should be applied. Do
NOT
venture in a wild animal's den or handle any dead animals; particularly rodents, as rodents seem to be the primary vector of the illness. There is no cure for the disease, treatment mainly consists of supportive therapies. The main defense against the virus is prevention.
For more information on prevention and transmission, visit the
Centers for Disease Control and Prevention
website on hantaviruses.
Cases of Bubonic plague have been reported amongst animals in portions of Northern Arizona. Same as hantavirus, it is of little concern to the traveler; but the sensible precautions listed above should be applied as well.
Coccidioidomycosis, known locally as "Valley Fever", is a fungus-caused illness that is endemic to parts of the state. It is caused by fungus that grows in the soil, and infections can occur when the soil is disturbed, such as during the dust storms that parts of the state experiences during the summer months. People can reduce their exposure to the fungus by avoiding blowing dust or dirt, and if possible, wear face masks.
Stay safe
Arizona / Mexico border
Due to Arizona's proximity to the International Boundary with
Mexico
, visitors should be cautious while in areas near the border.
Know where you are at all times, follow good safety procedures and use common sense when making decisions.
Do not pick-up hitch hikers.
Keep valuables, including spare change, out of sight and lock your vehicle.
Avoid traveling in well-marked but unofficial "trails."
Avoid hiking or camping in areas of major border activity. If you are visiting a national or state park, consult park staff to help plan backcountry travel in safer areas.
Report any suspicious behavior to the U.S. Border Patrol.
Crossing the border
Thousands of U.S citizens visit the state of Sonora, Mexico from Arizona every year with the majority of travelers returning from an enjoyable experience. However, Sonora can be very dangerous for travelers, and the U.S. State Department encourages travelers to limit travel to the main roads during daylight hours. Before traveling to Mexico, ensure that you have the proper documentation and are familiar with the recommendations for foreign travel from the
U.S. Department of State, Bureau of Consular Affairs
and with the current
Mexico travel warnings
.
Deserts
A large portion of Arizona's land area consists of extensive desert landscapes, many of which are very remote and can easily become disorienting to a tourist who is unfamiliar with these locations. It is not at all uncommon for temperatures in the Arizona desert to reach
115-120 degrees Fahrenheit (45–50°C)
during the summer months, which have the potential to impose deadly consequences to anyone who should become lost or stranded in these areas.
If you are planning on traveling or hiking into these locations,
follow desert survival guidelines
. Be sure to take plenty of water (at least one gallon per person, per day), sunscreen and wear light clothing. Let someone know where you are going and when you expect to get return.
Also, it is best to hike during the earlier part of the day, as thunderstorms tend to develop suddenly during the afternoon. In the event you encounter inclement weather conditions, seek high ground immediately! Thunderstorms can cause flash flooding in canyons and other low laying areas.
Driving
Drivers in Arizona should follow the same rules and regulations that apply throughout the U.S.
Road conditions
For information on road conditions or traffic information dial *511 from any phone. Road conditions and traffic information is also available online from the
Arizona Department of Transportation
or the
Federal Highway Administration
.
Be aware that Arizona Highway Patrol can and do close I-40, I-17 and other major roads due to high winds or severe snow storms. During extremely severe weather, it may not be possible to send traffic back to a town, so travelers should plan accordingly.
Dust storms
Dust storms are caused by high winds blowing dust onto highways. Usually brief, dust storms should be taken seriously because they can quickly decrease visibility. If you see a dust storm while driving:
Turn on your headlights and slow to an appropriate speed.
If you can safely avoid it, do not enter the dust storm.
If you need to pull off the road, get as far to the right as possible. Turn off the car, headlights, & parking lights, set the parking brake, and keep your foot off the brake pedal—otherwise other drivers may think you're a car in motion.
Rain
Typically during the summer monsoon season, Arizona does experience heavy rainstorms or monsoons. While these storms are usually brief, the heavy rain can cause flooding in low-lying areas. If you find yourself driving during one of these storms:
If you need to pull off the road, get as far to the right as possible. Turn off the car, headlights, & parking lights, set the parking brake, and keep your foot off the brake pedal—otherwise other drivers may think you're a car in motion.
Pay attention to hazard signs and roadblocks. If you see a sign that says "Do Not Cross When Flooded", take it seriously and find another way. Section 28-910 of the Arizona Revised Statutes, commonly known as the "Stupid Motorist Law", states that any motorist who drives around barricades into a flooded stretch of roadway may be charged for the cost of his or her rescue.
Don't cross rain-swollen washes. You could get caught in a flash flood. That guy out there who seems to be only ankle-deep in water may be standing on the roof of his pickup truck.
Most of these summer monsoon rain storms are accompanied by lightning. Take proper precautions.
Border Patrol checkpoints
The US Border Patrol operate immigration checkpoints along highways near the border. Checkpoints are usually only in the northbound direction and south of Tucson, but legally can be anywhere within 100 miles of a land border or the coast of the USA. When checkpoints are staffed, you will have to pull over. You can get
more information
from the Arizona ACLU.
US Citizens: Border Patrol can only ask questions needed to determine if you are a citizen. You do not need to provide any document, though if you do not speak English, showing documents may make your experience easier.
If you are not a citizen: Border Patrol may ask for proof that you have permission to be in the United States (like a visa or work authorization card). They may also be allowed to ask other questions.
Emergency services
In the event of an emergency, dial 911. For non-emergency police or fire assistance, contact the local police or fire department directly.
Summer weather
Summer temperatures in some areas of Arizona routinely surpass 100°F (38°C) and visitors should take extra precautions while visiting the state. In Phoenix, record temperatures of 118°F and 116°F (48 & 47°C) are being approached more often. Frequent hydration is extremely important.
If outdoors:
Rest frequently in shady areas so that the body's temperature has a chance to recover.
If unaccustomed to working or exercising in a hot environment, gradually increase the pace and limit exercise or work time.
Wear lightweight, loose-fitting clothing; sunglasses to protect the eyes; and a wide-brimmed hat to provide shade and keep the head cool.
Take special precaution with infants and young children by dressing them in loose, cool clothing and shading their heads and faces with hats or an umbrella. Protect their feet with shoes.
Avoid heat-related illness:
Never leave infants, children or pets inside a parked vehicle.
Increase fluid intake, regardless of activity level. Don't wait until thirsty to drink fluids; drink more liquid than one's thirst indicates.
Avoid "heat hangover." Continue to drink fluids even after strenuous activity. This will enable the body to maintain optimum hydration, and help prevent the after effects of heat exposure such as headaches and fatigue.
Avoid beverages containing alcohol, caffeine or large amounts of sugar as they dehydrate the body.
Abandoned mine shafts
These are very numerous in Arizona, and many remain unmarked. Many mine shafts are as deep as a skyscraper is tall, creating an extremely dangerous hazard. Do not travel along unknown trails and primitive dirt roads by ATV, motorcycle, horseback, etc. or deviate (even by a few feet) from existing well-used ones. For more information, including safety tips, visit the
Arizona State Mine Inspector
website.
Go next
Arizona's geographic location and the interstate system allow easy access to California, Nevada, Utah, New Mexico, Colorado (via Utah or New Mexico) and the state of Sonora in Mexico.