Central Europe
Central Europe
is one of Europe's most beautiful regions. Long divided by the ambitions of warring empires and then Cold War tensions, this region has been deeply influenced by the Holy Roman Empire,
Austria-Hungary
, the
Ottoman Empire
, the
Russian Empire
, the Polish-Lithuanian Commonwealth and German hegemony throughout history. While the scars of the Cold War are still visible in the eastern parts of this region, it is slowly but surely shedding its erstwhile negative reputation and cannot be called a "forgotten" corner of Europe any more. With the exception of tiny Liechtenstein and staunchly neutral Switzerland all countries in the area are now EU members and participate in the process of European unification and thus traveling is a breeze. Where just three decades ago barbed wire and walls and unfriendly border agents would hinder free movement, today frequent rail and bus connections, cheap flights and excellent roads make getting around easier than ever before. But before you plan your "Central Europe in two weeks" trip, do consider the many small towns and beautiful unspoiled nature reserves that would fall by the wayside were you to concentrate on the many top highlights.
Countries
Cities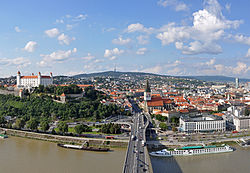 There are way more cities of interest in Central Europe than would be convenient to list in one article. Below is a list of
nine
of the most notable:
— divided by force for 45 years during the Cold War, the capital of reunified Germany since 1990, and now an international cultural centre
— Once known as "Pressburg", this city has seen both Austro-German and Hungarian influences and has thankfully survived the world wars largely unscathed
— made up of old Buda and Pest on both sides of the Danube, this old Austro-Hungarian co-capital is famous for its thermal baths and was the second city in the world to get a metro
— Switzerland's second city is very much a global city with its location close to the French border and the countless international organisations from CERN to the Red Cross headquartered here
— the picturesque Alpine capital of Slovenia and a charming baroque city with stunning architecture and dynamic nightlife
— Bavaria's beautiful capital city, its slogan is 'world city with a heart' (Weltstadt mit Herz), the site of the famous Oktoberfest, Hofbräuhaus, many beer gardens and the gateway to the Alps.
— home of Kafka and castles and one of the centres of power of the medieval Holy Roman Empire, as well as seat of the oldest university north of the Alps, Prague today draws countless young tourists for its affordable and tasty beer
— An erstwhile imperial capital famous for its coffee houses, the arts and culture, this city looks at least two sizes too large for the tiny country it sits in
— capital of Poland, and one of the EU's thriving new business centres; the old town, nearly completely destroyed during World War II, has been rebuilt in a style inspired by classicist paintings of Canaletto.
Other destinations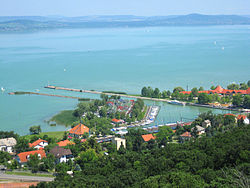 — probably one of the most important winter destinations in the world, that is home to summer resorts too
— Nazi death camp that was the centre of the Holocaust for European Jews during World War II
— a UNESCO world heritage site, this is the largest remainder of Europe's primeval forest
— known for cuckoo clocks and cherry cake, this region also offers stunning landscapes
— unique geographical formations within the oldest protected parkland in the Czech Republic
— a large but shallow lake that was a favorite with Easterners during the Cold War
— built by eccentric Bavarian King Ludwig II this castle has been inspiration for Disney
— Europe's smallest high mountain range is slowly being "discovered" as a hiking and skiing destination beyond its immediate vicinity
Understand
While ethnically different, the countries of Central Europe share a similar culture and history throughout the ages. In the Middle Ages, the region was dominated by the Holy Roman Empire, a patchwork of feudal fiefs, city-states and other smaller entities, until it lost much of its power in the
Thirty Years War
, and was superseded by the
Austro-Hungarian Empire
, and later the German Empire.
German
used to be the
lingua franca
of the region well into the 20th century.
While the ethnic mosaic of the region was not a major source of conflict until the 19th century, nationalism and racism made it an increasingly divisive issue ultimately resulting in the horrors of the
Second World War
and
the Holocaust
. During the
Cold War
the region was divided between east and west by the figurative Iron Curtain, but since the revolutions around 1990, Germany has been reunified, most countries in the region have joined the European Union (except Switzerland and Liechtenstein, which have close ties to the EU), and
border controls
are absent or casual.
Economic and cultural gaps remain in the region, even between neighbours (while many Polish people are devout Catholics, the Czech people are rarely religious), and within countries such as Germany. In general, the West is wealthier and more cosmopolitan than the East; though since the EU membership, some cities of the east, such as Warsaw and Ljubljana, have seen tremendous economic growth.
While they are not currently considered part of Central Europe, the regions of western Ukraine,
Transylvania
,
Kaliningrad Oblast
(Russia),
Alsace
and parts of
Lorraine
(France), and
South Tyrol/Alto-Adige
province (Italy), are sometimes also considered Central European. This is due either to their current or past ethnic makeup or previous political histories. The Kaliningrad oblast spent most of its history as a German speaking region and South Tirol remains a largely German-speaking region in northern Italy maintaining strong cultural ties to Austria. Even though Ukraine is predominantly an orthodox country, its westernmost part for the centuries was part of the Polish-Lithuanian Commonwealth and later passed to Austria-Hungary which to some extent influenced its unique culture.
Central Europe has temperate climate with four seasons. The further inland, the greater are temperature differences between summer and winter. Especially in the north, summers have more daylight than winters.
Talk
Central Europe has much linguistic diversity with a wide spread of the Germanic, Slavic, Uralic and Romance language families.
Germanic languages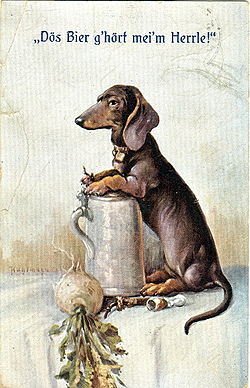 German
has the largest number of native speakers in the region and acts as the official language for Germany, Austria and Liechtenstein, and is co-official in Switzerland (alongside French, Italian and Romansh).
In Switzerland,
Swiss German
is the mother tongue of over 60% of the population. However, standard German is taught in school and is used in signage and formal settings. There are small German-speaking minorities to be found in Poland, the Czech Republic and Hungary. Many people throughout the region can also speak German as a second language.
Low German
is spoken by rural communities or as a second language by a few in most federal states of northern Germany and still has a significant role to play in the city states of Bremen, Hamburg and Lübeck and in the states of Niedersachsen, Schleswig-Holstein and particular in the eastern federal-state of Mecklenburg-Western Pomerania.
Frisian
is closely related to English and Dutch and is spoken by a few thousand people in parts of the German states of Schleswig-Holstein and Niedersachsen and a lot more people in the Dutch province of Friesland.
Slavic Languages
The
Czech
and
Slovak
languages are closely related, with the
Sorbian
language spoken in eastern Germany near the Polish frontier also a close relative.
Polish
is the main language of Poland, although the country does host some minority Slavic languages such as
Kashubian
(in the
region
) and
Silesian
in southwest Poland.
Slovenian
is the official language of Slovenia, but it is also spoken by the Slovenian minorities in southern Austria, northeastern Italy and western Hungary.
There is also a small
Croatian
minority in Austria's Burgenland.
While
Russian
is not endemic to the region, it was taught in schools east of the Iron Curtain.
Hungarian
A Uralic language,
Hungarian
is an outlier in Central Europe, and considered one of the most difficult languages for English speakers to learn due to its complexity. There are 5 million Hungarian speakers living outside Hungary in regions of neighbouring countries such as eastern Austria and southern Slovakia, plus in Romania (Transylvania) and northern Serbia.
Romance languages
French
or
Italian
are spoken by the majority of the population in the western and southern regions of Switzerland respectively, while German is commonly taught as a second language. Similarly, German-speaking Swiss often learn French as a second language.
In the Swiss Canton of Graubünden or Grison,
Romansh
is spoken as a regional language and notable for being very close to Latin. Given that almost all Romansh speakers speak either Swiss German and/or Italian it is unlikely to be encountered.
Other languages
Finding people who speak and understand English is not a problem in most regions of Central Europe, with quite a few people also speaking
German
and
Russian
as second languages. Generally speaking, foreign language proficiency is greater the further west and north you go, and in urban areas in general, while people from wealthier regions tend to have better fluency. With the notable exception of Russian and German, which were more commonly taught two or three decades ago, young people will often speak more and better foreign languages than older people.
Get in
The best entry point to the region depends mostly on your travel plans and itinerary. Prices for flights can vary significantly depending on the airport you fly into and due to the excellent transportation connections you have a wide selection available. Cross border train tickets are sometimes sold by several different railways under varying prices and conditions, so shop around a bit.
By plane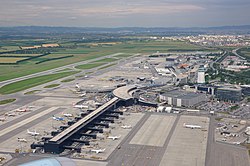 By far the busiest and best connected airport in the region is
Frankfurt Airport
in
Hesse
, Germany, which offers connections to all inhabited continents and to most airports of any importance in Europe.
Zürich
,
Munich
and
Vienna
airports also see their share of intercontinental travel with Vienna in particular having a focus on connections to the Middle East.
Some of the minor airports may also offer a limited number of direct flights to destinations mostly in other parts of Europe, North Africa or the Middle East. Seasonal flights to "sunny" destinations like
Antalya
or
Mallorca
are pretty common even at the most minor airports that otherwise only have feeder flights to one or two hubs.
By train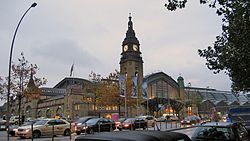 Central Europe has a dense
high-speed rail
network:
InterCityExpress (ICE) trains offer connections across Germany, but are also run in partnership with the Austrian, French and Dutch railways.
The French TGV connects France with Geneva, Berne, Basel and Zurich. Also there are connections to Karlsruhe, Stuttgart, Munich and Frankfurt.
RailJet connects Vienna with Zürich, Munich and Budapest. The Czech Republic has also acquired some Railjet-trains to connect Prague to the rest of Europe, mostly Austria.
Pendolinos are run in Slovenia and the Czech Republic with connections to neighboring countries.
In addition, there are numerous night- and other express and regular trains that connect Central Europe with the rest of continental Europe, and travel as far as
Istanbul
or
Moscow
. Check the homepage of the
Deutsche Bahn
, which has an excellent overview of the European rail system.
The long and slow decline of the Central European
sleeper train
seems to have been stopped for now with ÖBB operating the lion's share of them under the
Nightjet
brand. There are also some night trains run by other railroads, mostly east of the former iron curtain.
By car
The days of long lines at the border are thankfully largely over due to increasing European integration. That said, even 25 years after the end of the Cold War there are still bottlenecks for traffic across the former Iron Curtain.
By bus
Until quite recently buses were a niche market if that, mostly catering to immigrants from the
Balkans
and their descendants. However, since a liberalisation of
the market in Germany
(and subsequently in France), more and more buses offer both domestic and international routes throughout and in and out of Central Europe. As a rule of thumb, short hops can be incredibly cheap with prices like not unheard of, but the longer the distance and the later you book, the more expensive it gets. While routes like London-Cologne
are
offered, they don't necessarily offer much of a saving compared to a flight or train.
Get around
By car
Roads are generally in good to excellent condition and the Czech Republic and Poland in particular have been investing a lot in road construction to deal with the pent up demand since 1990 when cars became much more common. That said, there are some issues with congestion, particularly in large cities. Crossing borders with your own car should be no problem whatsoever, but rental car contracts sometimes have limitations, especially for German or Austrian cars to be taken east - those usually don't apply the other way round, so read the fine print carefully before committing to anything. If you plan to visit large cities, you should try working around having a car on the days you'll be there or forego one entirely as cars are more of a headache than a useful tool in cities of roughly 500 000 or more inhabitants.
By train
The Czech Republic, Switzerland and Germany are among a handful of countries variously listed as having the densest railroad network in km of routes per square km of area and as such most communities of any size and even many natural attractions are easily reachable by train. While Poland has been neglecting its railroad a bit in recent years, it's still a good option to reach big cities with reasonable comfort and speed. Train tickets in Germany and Switzerland can be expensive, but there are discount cards and early bird offers that can be used to reduce the damage. The
sleeper train
network has suffered a lot, but thankfully Austrian Railways (ÖBB) has picked up the baton from DB and now runs
Nightjet
, a reasonably modern and comfortable Night Train through the region. Booking in advance can net you real bargains, but popular routes and times or last minute booking might mean you'll pay significant amounts of money.
By bus
The bus did not play a major role in intercity transportation in this area until 2012 when Germany opened its domestic market. Poland and the Czech Republic had fairly deregulated markets prior to that, but with few exceptions those companies never made a major foray into Germany even after the market was opened. Major players include
Flixbus
and
Student Agency
.
By plane
Domestic flights are mostly aimed at business travelers and due to the excellent railroad network, they can be sparse or inexistent on some routes. In general they are hardly good value in terms of money and not always a major time-saver either. That said, bargains can still be had on some routes and for larger distances, flying might save you a day in transit.
See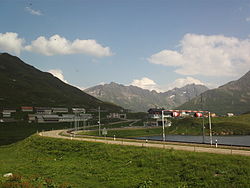 The English Garden and the huge Deutsches Museum in Munich
The massive Dom in Cologne
The modern architecture of Berlin's Potsdamer Platz
The natural beauty of Lake Constance and its three national shorelines
Itineraries
the Elbe Radweg follows the eponymous river for most of its course from the Czech Republic to the North Sea near Cuxhaven - popular with expert and novice bikers alike as the route is mostly flat and well maintained.
Do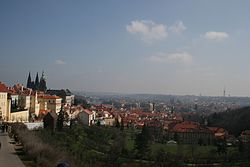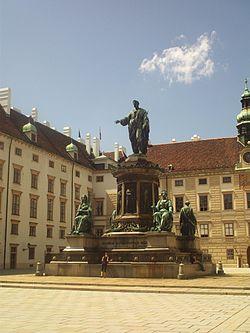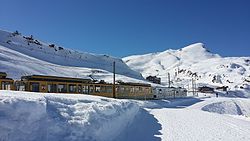 Walk around historic Rothenburg ob der Tauber complete with city walls
Visit a beer hall, the Olympic Park, BMW museum and don't forget the colorful central pedestrian zone in Munich
Visit Hitler's infamous Eagle's Nest in Berchtesgaden in the Bavarian Alps with a good museum on the Nazi Crimes
Tour the Black Forest and maybe buy a cuckoo clock or just eat a torte!
Cruise the river Rhine and enjoy the world famous wine
Ride the post-modern monorail in Wuppertal
Stroll through the old town center of Salzburg and visit the imposing fortress of the Archbishop
Float down the river with the locals in the swiss capital of Berne
Ride a cable car up to Gimmelwald, eat at the Piz Gloria restaurant, go out on the Jungfrau glacier, see a churning waterfall, or hike one of the countless Swiss mountain ridges
Stroll through historic Vienna and visit the Prater district
Go skiing or snowboarding in Switzerland, Austria or Bavaria a
Go up Castle Hill and admire the view of the river and city in Budapest
Relax in a Hungarian Turkish style spa
Visit the world's largest castle complex and tour the old and new towns of Prague
Visit the historic and elegant port city of Gdansk and it surrounding Baltic resorts
Spend a night camping under the stars and moonlight on the German Baltic island of Rügen
Stroll Warsaw's old town and old Jewish Ghetto, and take a glance at the Soviet inspired Palace of Culture and Science
Holocaust remembrance: Be moved by a visit to a Nazi concentration camp and memorial such as Auschwitz, Bergen-Belsen, Dachau or Treblinka
Tour the Old Town of Dresden and see the reconstructed "Frauenkirche" a symbol of peace and reconciliation
Visit the historic spa town of Karlovy Vary (Carlsbad) in Bohemia in the Czech Republic and "take the cure"
Experience the wild nightlife in Berlin, Prague, Munich and Budapest until the wee hours of the morning if you can!
Visit Nuremberg for a castle, a charming medieval old town, one of the best known Christmas Markets in the world or the chilling history of the NSDAP rallies at Dokumentationszentrum Reichsparteitagsgelände - the former Nazi party rallying grounds, now a superb museum
Events
Jazz fans will enjoy two big jazz festivals in Poland:
Germany:
Eat
Overall Central European cuisine is rather heavy and
meat
based with another emphasis on potatoes, which were all necessary in the old days to survive the rather harsh winters. Poland and Germany are both rightly famous for their various types of sausages and it would take a generous academic grant and a lot of time to sample them all. In the
Alps
, the cuisine has taken a lot of inspiration from high mountain cattle farming and is thus heavy in savory cheese or durable dry ingredients like Müsli. In recent years the
haute cuisine
of France and staples of Italian food have made a big impact on Central European cuisine as have the culinary traditions of immigrants from Turkey, the Balkans or (South) East Asia and all of that will be available at varying price quality and authenticity in almost all major cities in the region.
Drink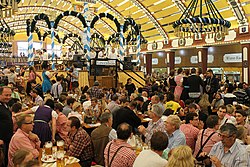 Beer – The golden beer drunk throughout the world was developed in this region, and arguably it is here that it is still at its best. The Czech Republic has a grand brewing heritage and Pilsen is the place were the technique was pioneered, creating the Pilsner style that is reproduced around the world. The low cost of beer in the Czech Republic makes it easy to get a taste of many of the fabulous beers, from the well known Pilsner Urquell, Budvar (Budweiser) and Staropramen, to local favorites such as Kozel, Bernard and Gambrinus. Many have a few different varieties and a Cerny Pivo (Black Beer) these can be as good if not better than the standard beer. Slovakia has many beers of high quality with Zlaty Bazant being highly regarded. Hungary, Poland, and Slovenia all have very good national examples sometimes on a par with those from the Czech lands. Germany, Austria and Switzerland have a similar brewing heritage, but can throw in several different types of beer. Weissbier, (Wheat Beer) is a refreshing style popular in summer but drunk year round. There are a huge amount of varieties and local specialties are nearly always worth seeking out. Generally, the further north one travels in Germany, the more bitter or hoppy the beer becomes adding to the north-south cultural divide. Bavaria, "the Holy Grail of Brewing", located in southern Germany, has over 600 breweries alone and even more accompanying beers to sample!
Wine – The region produces a wide range of wines from superb world famous regions, down to inexpensive local plonk. Possibly the finest region in the area is Tokaj (Hungary), world-renowned for its sweet dessert wines as well as more standard whites. Germany has several wine regions the Rhine, and Moselle Valleys are well known for their fragrant white wines. Saxony in the east even is home to a small wine growing region on the riverbanks of the Elbe. Austria and Switzerland also produce some very high quality products. In the other countries like Slovenia, Slovakia, and Czech Republic local wines can throw up some very good varieties and it is always worth investigating local produce.
Vodka – A Polish speciality, the quality of Polish vodka is amongst, if not the, best in the world. The high quality product can be very different to the industrial stuff you may buy in your local shop and is well worth a try. Zubrowka is a variety of vodka flavored with a cinnamon-like grass and is delicious when combined with apple juice. Some claim it to be so good it produces no hangover!
Stay safe
The western part of this region is probably one of the safest in the world with violent crime being rare in Germany, Poland, Austria, Switzerland and Liechtenstein. While the situation in some parts of countries that used to be east of the iron curtain is by no means bad, certain neighbourhood in the bigger cities do have the typical big-city issues and also some crime arising from it. Unfortunately racism is an issue to varying degrees in all of these countries. Antiziganism (hatred towards and discrimination of Sinti and Roma "gypsies") is particularly common in parts of the area with large Sinti and Roma populations but can sadly be found in most of Central Europe to saddening degrees. Political rallies by extremist groups can get violent, along with bigger left wing counter-demonstrations that can be violent in their own right.

Respect
It is a common mistake by visitors to refer to all the former Warsaw Pact states in the region as "Eastern Europe". Inhabitants of Central Europe will be flattered and pleased if you describe their countries as "central European" both geographically and culturally. Remember that Austrians, Liechtensteiners and most Swiss and Luxembourgers all speak German but are not German! Czech, Polish or Slovakian may sound similar to Russian, but inhabitants of these countries will not take kindly to assumptions of cultural overlap. Lastly, keep in mind that the Czech Republic and Slovakia once shared a country as well and Slovaks in general are very proud of their new found independence, which will show especially if there is an opportunity to beat the Czech at soccer or ice hockey.
Performing a Nazi salute is a criminal offence in Germany, Austria, Poland, the Czech Republic and Slovakia. The penalty for doing so in these countries is typically a fine; however, in Germany and Austria, any person caught performing a Nazi salute can not only be fined, but imprisoned too. In Switzerland, use of the salute is not a criminal offence in itself, but doing so for the purpose of actively promoting Nazi ideology is considered to constitute hate speech.