Chittoor
Chittoor
is a city in
Andhra Pradesh
,
India
. It is the headquarters of
Chittoor district
Chittoor, very close to the revered temple of lord Balaji or Venkateswara at Tirupati, is also close to two eminent wildlife sanctuaries and the famous
Horsley Hills
, a famous hill resort named after W.D Horsley.
Situated in the valley of the
Ponni river
, Chittoor is a market for grain, sugarcane, and peanuts. Its industries include oilseed and rice milling.
Jaggery
from
Aragonda
area, a small town near Chittor is famous throughout the country. Chittor is a major place for producing hatcheries and mangoes. The city is surrounded by mango and tamarind groves, and cattle are bred in the area. A district administrative centre, Chittoor was a British military post until 1884.
Get in
By bus
From Chennai : Take Route No:144 bus from Chennai Koyembedu Bus Stand (CMBT) or Lalbagh train to Katpadi.There will be
plenty of buses from Katpadi to Chittoor. Try to take GOVT bus as there will be too many
stops for private buses.
From Bangalore : Take any KSRTC (Karnataka State Transport) bus from Bangalore Bus Stand (Majestic) going to Tirupati, Nellore,Vijayawada & Guntur.Get down in CTR. Take any APSRTC (Andhra Pradesh Transport) bus(Bangalore Majestic) going to Tirupati, Nellore,Vijayawada & Guntur.Get down in CTR. Don't take the private bus "Kalasipalya" as there are too many stops.
From Hyderabad : Take Kesineni(Volvo), Deepna, JBT, TTS travels by bus from Ameerpet X roads which usually runs everyday, APSRTC buses (7 buses) from MGBS and train is VENKATADRI express starts from Kachiguda at 8:05PM and reaches Chittoor by morning at 9AM.
From Tirupati: APSRTC buses ply every 10 min to and fro Chittoor (72 km).
From Vijayawada,Vizag and Machlipatnam: Take any APSRTC or Private bus going to Bangalore.Get down in CTR. Two APSRTC buses one in morning and one in evening starts from vijayawada to Chittoor and by train you can catch Sheshadri, Hatia, Sabari, KK express to reach chittoor.
Kanipakkam:12 km from Chittoor.For the devotes convenience there are direct buses to Hyderabad, Vijayawada, Bangalore, Chennai, Nellore & Ananathapur.

See
Church in church Street
Darga near Srinivasa theater
Deer Park
Forest Reserve
Masonics Chittoor Sports Stadium
Nutrine ConfectioneryNow Godrej and Hersheys Foods
Sugar Factory
Temples
Ardhagiri Anjenaya Swamy Temple, Aragonda 20 KM from Chittoor
Durgamma Gudi, Greamspet
Eswar Temple, Eruvaram
Hanuman Temple, near Ponniyamman Temple street
Lakshmi Narayana Swamy Temple, Vepanjeri 12 KM from Chittoor
Muthyalamma Temple, Thenabanda
Ponniamma Gudi
RamulaVari Gudi, Bazaar Veedhi
Sai baba Temple, Kattamanchi
Shirdi Sai Baba Temple which is at kattamanchi
Subramanya Swamy Temple on Hill
Varasiddi Vinayaka Swamy Temple, Kanipakam 9 KM from Chittoor is a very powerful temple in andhra pradesh, the lord vinayaka is swayambu and is known to be famuous for doing justice.
Venkateswara Temple, Thangal
Venkateswara Temple, Near Govt Hospital
Vinayaka Temple, Ram Nagar Colony
Theatres
Ananda
Chanakya, a/c dts
Gurunatha, a/c dts
MSR MovieLand, dts
Raghavaa, a/c dts
Srinivasa, a/c dts
Sri Venkateswara
VijayaLakshmi, a/c dts
Vivekananda
Chanakya, VijayaLakshmi, Raghava, and MSR are nice theatres to watch movies.
Do
Trekking
Bodi konda - Its near Ramnagar colony and the best land mark to locate is Kings School.It is a great hill to climb.
Chase pillar - It is 2 km from B.V. Reddy school in konga reddy palli. It is a very beautiful place to trek. On the way you can see a lake on the hill. This Chase pillar was built by British people in 18th century. On the way to chase pillar we can see camp areas built by British people.b.v.reddy is one of the best schools in town.
Puligundu - It is 17 km from Chittoor, on the way to Penumur. This is a tall and huge rock, and it is a challenge to climb this rock. This rock is 2.5 km from Penumur. Penumur is also one of the historical villages.
Turtle Neck Hill - It is in Durganagar Colony, Greamspet. The rocks at the top of the hill formed like Turtle Neck.
Yelampalli forest - It is 20 km from Chittoor near Aragonda. People go hunting of white pigs and some wild animals in the forest.
Walking
There is a walking trail inside Chittoor town.This trail is inside a redsandalwood forest. It is worth walking there. It is near Mesanicals ground.
Kannan College Grounds. Very big ground for morning pleasant walk
Buy
Mango pickles of all varieties.
Pala Kova

Eat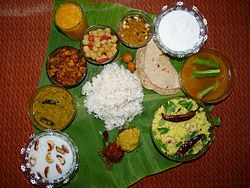 Bans 4 Seasons Coffee Shop. Contact No.09704771333. website: www.bansc.in
Five Star Hyderbadi biryani center(N.V) in high road beside J.B.T office near old bustand.
Gopal Naidu Hotel - Opposite Darga (Near Darga Circle), Very good for tiffen items in morning. its very tasty and nice
Hotel Ajanta(V)
Hotel Alankar(N.V)
Hotel Lakshmi Vishnu Bhavan(V), Near Chandana Ramesh Shopping Mall.
Hotel Menaka(N.V)

address: Konga Reddy Palli

Hotel Sindhu Towers(N.V & V), Opposite the Railway Station Entrance.
Hotel Vishnu Bhavan(V), Near Chandana Ramesh Shopping Mall.
Lakshmi Saraswathi Depot in OTK road is good for milk products.
Nandini Restaurant(V), High road. (Quality Food)
NPS(N.V), near MSR junction. It is also famous for biryani.
Pratap Restaurant(N.V), Opp to old BusStand which is very good for non-veg ( The best hotel in CTR) which is maintained for past 2 decades. (Good quality with less price) (Sunday Holiday)
Sri Valli Bhavan(V), Pure Vegetarian Hotel.
Opposite to Old Bus Stand you find a Coffee Bar which is famous for Lemon Tea.
Drink
Bans Spiritz Bar & Restaurant (3star). Cell No. 09704771333
Blue Heaven restaurants, Church street

Hotel Saroj Krishna, www.hotelsarojkrishna.com

address: Konga Reddy Palli

N.P.S bar and restaurant, Kongareddypalli opposite the chittor tennis club
N.P.S bar and restaurant, Naidu buildings
Nandi bar and restaurant, beside MSR Movieland theater
Nirmala bar and restaurant, Palamaner Road
Mayuri bar and restaurant, Bye pass road, Reddigunta
PlayGrounds
Sleep
All sorts of lodging facilities ranging from modest hotels to luxury suites at star hotels are available
Prabha Grand Inn (Luxury Hotel) +91-8572-233133
Alankar Hotel and Lodge, Vellore Road

address: Chittoor bypass road

Accommodation, Dining and Water Park
Chandra Residency, Sundarayya Veedhi.
Hotel Prithvi, Near RTC Bus Stand.

address: Konga Reddy Palli

Lakshmi, Beside Sindhu towers opp to railway station entrance.
LGB Towers, Kattamanchi.
Pratap Lodge previously known as RajBhavan Lodge,Sundarayya Veedhi.
Sindhu Towers, opp railway station entrance.
Sri Rama Deluxe Lodge, Muthu Maistry Street Near Old Busstand Chittoor 08572-232769, 234869.
Sri VINAYAKA Lodge, Sundarraiah Street.
Go next