Copenhagen/Nørrebro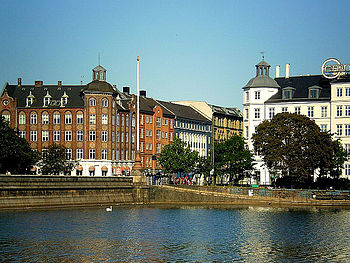 Nørrebro
is an inner district of
Copenhagen
and perhaps the most multicultural part of the city. A prime cross-section of contemporary Danish society is on offer here, ranging from boutique shopping to grand middle-class areas through to areas (re-)vitalised by immigration.
The many Middle Eastern immigrants in the area around Nørrebrogade, the district's main road artery, have led to the area being called
Little Arabia
. Unfortunately, this epithet is more racist than celebratory - regardless of this, the area makes for a lively excursion. There are many clothing, jewelry and grocery stores carrying Arabian signs and products - not to forget the multitude of cheap shawarma places offering a cheap bite of Middle Eastern cuisine. The Muslim attitude to alcohol aside, the multiculturalism is very visible, in that the nightlife here is very vibrant - especially the southern part of the district near the Lakes, around Sankt Hans Torv.
The northwestern part of the district across the S-train tracks, sometimes known as Bispebjerg, but more often simply referred to as Nord-Vest (North West), is one of - probably even the - last bastion of working class Copenhageners. Don't expect much in the way of sights, fancy cafes, stores or anything like that, but if nothing else, it offers a peak into some of the not-so-rich and not-so-equal lives of those living in one of the richest and most equal societies in the world. Two of the
cheapest accommodation
options of Copenhagen are located here
Get in
By train
While a Metro line is on the drawing board, for the moment Nørrebro is poorly served by rail. The S-train system's ring
line F
runs along the northern border of the district, with two stops
Bispebjerg
which is not really interesting attraction wise, and the district's namesake station
Nørrebro
which lies at the northern end of Nørrebrogade. The most common option is to take the train or Metro to
Nørreport
station, and walk from there, or catch one of the frequent buses running along Nørrebrogade.
By bus
3A Sets of at Nordhavn Station on Østerbro and enter Nørrebro on Tagensvej with stops at Sankt Hans Torv, Nørrebrogade and Stengade. From there it continues across to Frederiksberg, doing a loop around the center, before terminating in Sydhavnen.
4A Also does a half loop around the city center, serving the northern part of Nørrebro with several stops, from its northern terminus at Svannemøllen station. The most important stops being Nørrebro station and Lundtoftegade, before it too crosses Åboulevarden and enters Frederiksberg. It continues its loop all the way to Amager
5A If your accommodation is on Nørrebro, this line is the best option, as it sets out from the Airport, and runs through the Inner City, stopping at Nørreport station for interchange with the Metro and S-Train lines. It continues through the length of Nørrebrogade, with stops at Elmegade and Ravnsborggade (for shopping), Nørrebro's runddel square, Nørrebro Station (For interchange with S-train line F, and Bellahøj (for the Camping and Youth hostel accommodation). It terminates at Husum torv in the northern suburbs.
6A Has very little use for tourists, it runs between Rødovre and Emdrup through the inner city, with stops at Tagensvej and Bispebjerg station on Nørrebro.
350S Is an express line running between Ballerup in the northern suburbs, and the lovely village of Dragør on Amager. It is one of the two buslines serving the length of Nørrebrogade, with the same major stops as line 5A
By foot
Nørrebro lies a within a manageable walking distance from Nørreport station, and the northern entry point to Strøget. Walk in North-eastern direction down Frederiksborggade, until you reach the bridge across the lakes, once you've passed it, you're on Nørrebro.
Get around
Most of the interesting places on Nørrebro are concentrated southern part of the district, nearest to the city center, so it is easy to get around to the various sights on foot, or even better, on bike as the locals do. Bus lines 5A and 350S runs the length of Nørrebrogade, the major artery, if your feet gives up on you.

See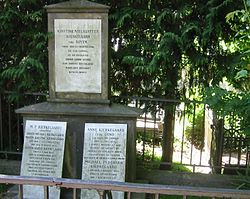 phone: +45 35 37 19 17

address: Kapelvej 4

Both a cemetery and a peaceful park, replete with sunbathers and joggers. The A-section has big trees, bicycle paths and historical graves, including such famous Danes as the philosopher Kierkegaard, children's writer Hans-Christian Andersen and Scherfig. The place has very special atmosphere, in that it also doubles as a park, so you can see people having picnic or tanning in the sun, between the often impressive tombstones.

address: Borups Allé 180

Insanely large, private collection of Barbie dolls from 1959 onwards. The museum is only open by appointment with the owner, Lene Darlie Pedersen, who will also act as a guide. For appointment, call +45 38 10 30 23.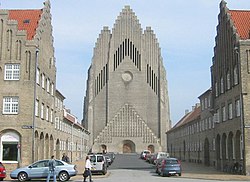 Do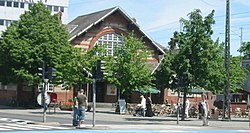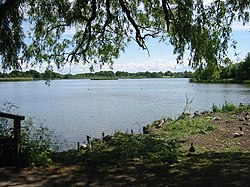 phone: +45 35 36 00 36

address: Guldbergsgade 29 F

Independent Cinema, which is often described as the best in Copenhagen, despite - or because of - its modest size. Balances between independent productions and mainstream movies. As is the case with all Danish cinemas, international movies are shown in their original language.

address: Stengade 50

Along with the newly renovated park in front of the house, the place is a product of the squatting movement from the 80s, and still carries some of the spirit of the old days. Go here for a cup of coffee, discussions, lectures, concerts or parties with left-wing peers. Or simply ooze or have a barbecue in the nice park in front of the house.

phone: +45 38 34 11 09

address: Hvidkildevej 64

Grøndalscentret is a huge indoor sports complex, one of the largest in Northern Europe. Go for a good game of squash or bowling, do some swings in the gulf simulator or at the fencing operator, or a work out in the fitness center. And wind down in the cafe after wards. It is quite close to the Youth Hostel and Camping grounds.

phone: +45 70 26 53 02

address: Nørrebrogade 37

Kaleidoskop is stage for modern and experimenting theater performances in the heart of Nørrebro, and has been running for 15 years.

address: Møllegade 7

Housed in a former church, this is Denmark's first live venue for literature. Here audiences can experience readings by national and international writers, participate in discussions, or participate in events cent red on music, film and other art forms or on their cross-fertilisation with literature.

phone: +45 35 200 900

address: Ravnsborggade 3

Theatre on Nørrebro, with a focus on being the peoples theater, with down to earth plays, often edging over into Comedy. Mostly spoken, Danish performances, so probably best suited for Scandinavians.

phone: +45 33 55 66 77

address: Lygten 2A

Cultural house and concert venue in a beautiful old disused station building, right by Nørrebro station. The area outdoors has tables and serves beer in the summer, inside there is a stage. Hosts art exhibitions, concerts (jazz and rock), film screenings etc. according to the program posted on their website.

address: Dortheavej 61

When authorities decided to clear out Ungdomshuset (Jagtvej 69) on Nørrebro, it ended up in an Orwellian nightmare, with widespread riots that trashed the whole neighborhood. The movement behind the old house, is rebuilding and relocating to Nord-Vest. The house is home for the far left, anarchist, and punk movements of Copenhagen. Hosts concerts, parties, open kitchens, Yoya classes etc. Also has a bar, workshops, etc.
Go for a walk in Utterslev Mose, 2 square kilometers, of lakes, grass, bicycle lanes, walking paths, and streams.
Buy
Ravnsborggade and Elmegade are two side streets to Nørrebro's main artery, Nørrebrograde, and they are packed with small, interesting stores. Start here at lunch, and grab a bite in one of the many small places dotted around the neighborhood, offering cheap, quality food. Do your shopping in some of the city's most unique stores, and finish the
day of with a celebratory drink, on - or around - Sankt Hans Torv, with its excellent nightlife options (check the drink listings below). Just don't get so carried away you that you leave your shopping bags behind. Amazingly, it is all within a 500 meter radius.
Ravnsborggade
Is the 2nd street on your right, after you cross the lakes from the downtown area. It is mostly famous for its large number of antique stores, covering every price range, and which expand their stores out on the sidewalk in the summer months. It also has a fair amount of small and interesting fashion stores to breeze through - many of these are the fashion designers' own stores. The streets commercial association runs its
own website
, and also arranges flea markets several times a year (dates are posted on the website). Please note that only stores with their own websites are listed here, in order of street numbers - there are many more options to choose from, including on the side streets where Antik Hallen (The Antique hall) on Sortedams Dossering by the lakes deserves a special mention.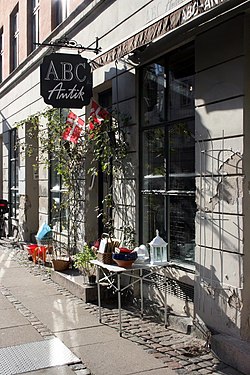 Elmegade
Two streets further up Nørrebrogade on the same side as Ravnsborggade is Elmegade. This small street has many small and interesting fashion stores, and many options for quality take away, or a quick bite of sushi, organic bread, bagels or good sandwiches. Again only shops with a web presence are listed here.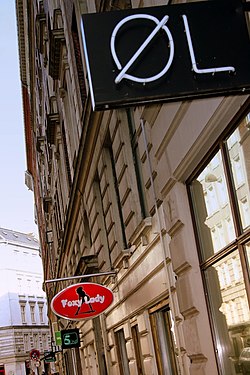 Jægersborggade
Likes to brand itself as the Berliner Quarter of Copenhagen.... The small cobbled street has a good variety of speciality shops ranging from small food and coffee joints to ceramics to vintage clothes, and a few galleries to boot. Usually, the shops are open late (9pm or later) every first Thursday of the month. Coming from central Nørrebro (by the Lakes), take a stroll through Assistens Cemetery and you'll find Jægersborggade as an extension of this path just across Jagtvej. The street has a
website
, but it's in Danish only.
phone: +45 36 96 64 31

address: Jægersborggade 6

A curious mix of second hand stuff like games and action figures, fashion, their own designs - mainly inspired from the 90ties. And to add the confusion you can even get a haircut

phone: +45 36 96 68 50

address: Jægersborggade 27

Award winning ceramics

phone: +45 70 23 77 77

address: Jægersborggade 36

Wonderful hand made caramels

phone: +45 30 30 79 95

address: Jægersborggade 45

Organic skin care and other favourite

address: Jægersborggade 48

Record store and DJ events

phone: +45 21 62 95 63

address: Jægersborggade 51

Unique and super fine graphics gallery

MALL

address: Jægersborggade 54

Known and unknown design

address: Jægersborggade 55

hand made shoes

address: Jægersborggade 35

Sells cactuses of all sizes, from tiny succulents (from 35kr) to huge things.
Eat
The dining on Nørrebro is dominated by the ethnic diversity of the district. From the dozen of take-away stores dotted along Nørrebrogade and Elmegade, offering everything from middle eastern over Thai to Japanese cuisine. The restaurants are just as diverse, and the prices are among the cheapest in town.
Budget
Nørrebrogade
is the schawarma street of Copenhagen with a large number of small restaurants competing on especially schawarmas. They start at 15 Kr for a small schawarma in a pita and 20 Kr for a large one in a home-made wrap.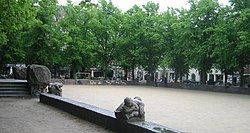 phone: +45 35 37 38 68

address: Griffenfeldsgade 39

No frills Thai food restaurant, serving decent courses in a setting you would expect at this price level, wax table cloth, and tacky Thai decor.

Kates Joint

phone: +45 35 37 44 96

address: Blågårdsgade 12

No, you don't get high here, but it is a cozy and intimate place, and a long time favorite of the locals, for its personality and good size portions of food from every corner of the planet.

phone: +45 38 19 63 63

address: Frederikssundsvej 32

Cheap Vietnamese restaurant, surprisingly good food considering the location and the price, but the environs are definitely non pretentious.

phone: +45 35 39 39 31

address: Guldbergsgade 3

Decent Italian cuisine, cooked up by real Italians - which definitely isn't the norm in this price range.

phone: +45 60 47 80 90

address: Fælledvej 11

One of the best, and definitely the best value, for the national dish, smørrebrød. Many locals order for the next day and pick up on the way to work (hence the 07.00 opening) but even if you stop by for lunch, there are still going to be a few dozen choices including the classics (dyrlægens natmad, æbleflæsk, skinkesalaten, leverpostej, etc). The sandwiches are somewhat smaller here than at Åmanns or Torvehallerne, but at 12kr each, four of them is still a cheap satisfying meal. As the front window says, "Smørrebrod, luksus smørrebrød".
Mid-range
Splurge
phone: +45 35 35 75 55

address: Guldberggsgade 21

Expensive, but takes Thai cuisine to a wholly different level, for which the restaurant was awarded its first Michellin Star in 2007. Book ahead on weekends as the restaurant fills up quickly.
Drink
Bars
phone: +45 3535 9020

address: Rantzausgade 28 A-B

Small cozy cafe that gets up and going Fridays and Saturdays with live music and a lively, rocking crowd. Their live music quality is rather high, but is free entry.

phone: +45 35 85 87 00

address: Nørrebrogade 184

A very popular 2 floor bar and nightclub, on the northern end of Nørrebrogade. Dishes out reasonably priced cocktails, with rock music blasting out the speakers, and live music in basement every Thursday. The black on black walls and interiors makes for an interesting setting.

phone: +45 35 37 24 42

address: Blågårds Plads 2

This place is an institution on Nørrebro, and provides good atmosphere, propped up by candlelight and beer. There is Live music going on Thursday-Saturday

phone: +45 35 85 35 85

address: Nørrebrogade 209

Large cafe, with a huge outdoor serving area on a square for warm days. The indoor palm trees does its best to provide a tiny bit of Cuban vibe to the place, which is otherwise a Danish-Middle Eastern hybrid.

address: Rantzausgade 39

A bit far away from anything else, this is a good cocktail bar in unlikely surroundings. For Copenhagen the coctails here are reasonbly priced, and the servings are quite big.

Saxons

phone: +45 35 86 16 03

address: Jagtvej 71

Laid back bar, which anonymous and little worn down looks, makes for a surprise when top-notch national and international DJ's starts swinging the decks, in a nice mix of Hip Hop, Electronica and Dance music. Except for Wednesdays which are designated Reggae nights.
Sankt Hans Torv nightlife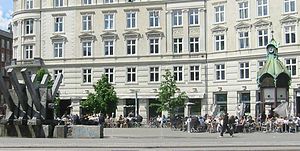 Sankt Hans Torv is a square in the southern part of Nørrebro, the square itself, and the surrounding streets, is packed with fantastic bars and clubs - many locals go here to drink, and the close proximity of the bars make it a perfect place for a pub crawl, where you can breeze through the bars drink by drink, till you end up at a place you really enjoy. When it is warm Pussy Galore, Café Sebastopol and Plenum has very popular outdoor seating on the square. If you're cheap, just grab a beer in the 7-Eleven store on the corner, and hang out with the "poor" students by the fountain.
Sankt Hans Torv quarter
Bars
:
phone: +45 35 35 76 11

address: Fælledvej 21

A large bar with a dancefloor, which also doubles as a restaurant during the day. It is very popular and gets crowded in the weekends - when the DJ starts spinning records around midnight.

Cafeen Funke

phone: +45 35 35 17 32

address: Blegdamsvej 2

The rather odd name, comes from a pun in Danish, translating into something like "Will the cafe work?". It is a cheap place, popular with the alternative crowd, and more of bar than a cafe. Sometimes there are live performances.

Cafe Osbourne

phone: +45 35 39 99 17

address: Elmegade 23

Are you favourite premier league club playing? this is your place then. Unpretentous to the extreme, and a few expat regulars who come her for a beer, chat and watching football.

phone: +45 35 36 30 02

address: Sankt Hans Torv 32

Huge café, with a large outdoor serving area, that gets very busy during sunshine - also serves decent food, so it is a good place for brunch if the weather is good.

Mexi bar

phone: +45 35 37 77 66

address: Elmegade 27

Tequilas anyone? what other place to "get things moving", than probably the only Mexican themed bar in the city, on the corner of Elmegade and the square. It is quite cheap too.

phone: +45 36 60 38 60

address: Birkegade 10

If you're up for some cocktails, head north past Rust, and into this place in the basement. It is often really crammed, but take it as a sign that the cocktails here are good. Although there are a few misses on the drinks menu.

phone: +45 35 24 13 24

address: Fælledvej 7

A seemingly odd mix of restaurant, cocktail bar, nightclub, hairdresser and art gallery, but it works surprisingly well. DJ starts spinning records for the crowd on the dance floor around 11PM Tuesday to Saturday.

phone: +45 33 30 05 30

address: Ryesgade 3

This Brewpub is an excellent option for starting the night, with good food, and great beer, produces right in the tanks you are sitting between

phone: +45 35 37 02 77

address: Sankt Hans Torv 3

Play it cool with the fashionable Danish students, from the medical faculty of the university. Outdoor seating on the sidewalk opposite the square, and good cakes!

Pussy Galore's Flying Circus

phone: +45 35 24 53 00

address: Sankt Hans Torv 30

Temple Bar

phone: +45 35 37 44 14

address: Nørrebrogade 48

A nice down to earth place, with old 2nd hand sofas and lounge chairs on two floors, there is an equally worn out, but workable pool and fuss-ball table upstairs, and the speakers are playing non-mainstream tunes.

Understellet

address: Nørrebrogade 24

Fancy a round of pool? this place is a bit worn down, but not only have two (worn out) pool tables and a game of fussball. It is also cheap, with beers going over the desk for

phone: +45 35 35 45 34

address: Elmegade 2

This is a small place, with one of city's largest selections of beers. The menu is huge and very explanatory, and if you're still lost - the clever staff will be able to sort you out. Crammed on weekends.
Sankt Hans Torv quarter
Clubs and Venues
:
If you get tired of drinking, and want to burn out some calories on a dance floor, head for these two clubs. That also has frequent live acts on their stages.
phone: +45 30 64 00 33

address: Nørre Alle 7

Underpinning the ethnicity of the neighborhood this nightclub and concert stage opened its doors in 2007. The stage hosts a variety of music from every corner of the globe, and on select evenings (check their website for details) Club Global takes over with DJ's from every corner of the world.

phone: +45 35 24 52 00

address: Guldbergsgade 8

Rust is where most people head after midnight from the many bars above. It is one of the city's best clubs, but also a music stage for rhythmic music concerts several times per week (check website for program).

phone: +45 35 35 50 69

address: Stengade 18

Located on Stengade this venue hosts concerts during the week and weekend, featuring a wide variety of genres including metal, rock, electronica, dubstep, jazz and hip hop, and hosts RUBA'DUB Sundays - "Copenhagens only weekly reggae bashment and the cities loudest Sunday party, every damn Sunday for the past 10 years." - every Sunday at 10pm.
Sleep
Budget
Mid-range
phone: +45 35 37 20 21

address: Nørrebrogade 18B

Nice location near the lakes and the good shopping and nightlife options in the district. Newly renovated (2002), and it comes with free wireless internet and breakfast buffet.
Connect
The postal code for Nørrebro is 2200 (
København N
) and 2400 (
København NV
) for the North Western part.
phone: +45 35 85 68 53

address: Bragesgade 8

Nørrebro Post office

phone: +45 80 20 70 30

address: Jagtvej 64

Offers the normal range of postal services, as well as Western Union transfer and selling tickets for concerts plays etc.
Cope
phone: +45 35 31 35 31

address: Bispebjerg Bakke 23

This hospital is the main ER for patients from the Nørrebro and Østerbro districts.

phone: +45 35 35 26 72

address: Elmegade 15

Nothing short of a match made in heaven for any traveler, this is a combined bar/cafe and coin laundry, where you can wash your rags, drink a coffee or cold beer, and read in one of the numerous books, while you are waiting for you laundry to finish.

phone: +45 35 39 06 06

address: Sjællandsgade 12A

Bath and spa.