Dehradun
Dehradun
is the provisional capital of
Uttarakhand
state. It is nestled between the Himalayan foothills to the north and the Shivaliks to the south. The town offers breathtaking scenery.
Understand
Dehradun has experienced tremendous growth, and has a population of around 550,000. It is also famous for the Doon School, which is often referred to as the
Eton
of India.
Climate
Dehradun is at an altitude of 2,200 ft in the Doon Valley between two of the most important rivers in India, the Ganges and Yamuna. It offers beautiful scenery and a moderate (but very rainy) climate in summer, and so is an ideal place to relax and escape the heat of the plains below. The town also serves as a convenient base for visiting the area's many tourist sites.
Get in
By plane
Jolly Grant AirportSpiceJet provides daily flights to Delhi. There are connecting flights to other cities including Mumbai. Cab services are available from this airport.
By train
Dehradun (
IR station code : DDN
) offers trains to
Delhi
,
Mumbai
,
Varanasi
,
Allahabad
,
Kolkata
,
Gorakhpur
,
Amritsar
,
Indore
,
Ujjain
and
Chennai
.
Useful trains include:
Also see Rail travel in India
By bus
Delux, Volvo, Semi-deluxe and ordinary Uttarakhand State buses depart hourly from ISBT, Kashmere Gate in New Delhi. There is also an overnight deluxe A/C service run by Uttarakhand Tourism. It is a 6- to 7-hour journey from Delhi. However, the bus station is located about 5–6 km from the centre of the town. To arrive from Delhi, trains are more convenient.
By car
The trip from Delhi is in principle a five-hour drive, but unless departing very early in the morning, traffic greatly lengthens the journey. The town is on the narrow, two-lane NH 72A (Chhutmalpur to Dehradun). The road has slow vehicles at harvest times and pilgrims walking on the road in late July and early August.
Car rental companies provide cars to Dehradun from New Delhi Airport & New Delhi Railway station.
Get around
By bus
Dehradun has a city bus service run by private owners under STA. The destinations are written in Hindi above the windshield. Generally, however, the buses are crowded, so it is better to use other means of transport.
By auto rickshaw
Auto rickshaws are plentiful in the downtown area. They are not metered, but instead use a fixed rate system. However, as the rate is often not prominently displayed, it is advisable to have some idea of the cost to your destination before taking an auto rickshaw. Otherwise, you are very likely to be charged well over the odds.
By shared (fixed-route) autorickshaws
The cheapest way to get around town is via the ubiquitous blue three wheelers called Vikrams. These vehicles are often crammed, with capacity for 8 cramped passengers in the back. The Vikrams are numbered according to their routes through the city. Fare is ₹3-₹5.
1 - Rajpur Road: begins at Astley Road and travels North to the Rajpur-Mussoorie Road Fork.
2 - Sahastradhara/Raipur: begins at Survey Chowk, proceeds eastward to Sahastradhara Crossing, before splitting towards the North (Sahastradhara Road) or East (Raipur Road) depending on the Autorickshaw.
3 - Dharampur, Rispana Bridge: begins at Survey Chowk, proceeds to Haridwar Road and Dharampur, before proceeding through the Nehru Colony to Rispana Bridge.
4 - Doiwala: begins at Rispana Bridge and proceeds to Doiwala.
5 - Majra/ISBT: begins at Astley Hall, proceeds South to Majra and the Interstate Bus Terminus.
6 - Kaulagarh Road: begins at Connaught Place, goes Northwest up Kaulagarh Road.
7 - Chakrata Road: begins at Connaught Place, goes West on Chakrata Road.
8 - Kanwali/Kaonli Road: begins at Astley Hall, proceeds South to Saharanpur Chowk, before going West on Kanwali/Kaonli Road towards Balliwala. The last stop on this route varies between Seemadwar/Indranagar, Anurag Nursery or Vasant Vihar Chowk.
10 - Premnagar: very infrequent, goes West to Premnagar via Kaonli Road.
On foot
The best way to explore the town is on foot, since it is surprisingly compact. Finding your way around is not that difficult as it may seem at first glance. Rajpur Road is the main avenue and Chakrata Road is also quite an important street. They both intersect at the Clock Tower Roundabout. Walking across town can take up to 30 minutes.
By car or taxi
You can easily book a taxi in Dehradun from many local tour & travel agents operating. A car rental from good travel company can be opted for local & outstation journey. You can easily reach Dehradun by hiring online cabs from Uber & Ola app if taxi is available because many times cab is not available on their app.
You may also hire a taxi online by visiting online cab rental companies
phone: +91 888-190-0900

24x7 support

Doon Taxi Service

phone: +91 847-498-2919

Goyal Taxi Services

phone: +91 135-605-8125
See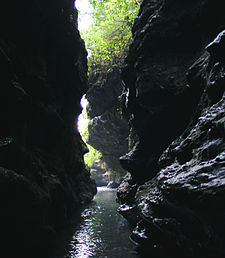 The Char SiddhsComprised of a group of four temples around Dehradun : Lakshman Siddh (along the Dehradun-Rishikesh road 12 km from Dehradun), Kalu Siddh (near Baniyawala), Manak Siddh (near Shimla Bypass Road) and Madu Siddh (near Premnagar). Small temples in scenic and as yet unspoilt locales. It is commonly believed that visitng all four Siddhs in a single day will fulfill a devotee's wishes.

Chetwoode Hall

address: Dehradun-Chakrata Road

The Indian Military Academy. A charming little museum housing collections of 20th century military artifacts.

Clock Tower

address: Rajpur Road

Built by the British, this remains the icon of the downtown area.

The Gurkha Fort

address: Tapovan Forest Area

Jaspal Rana Shooting RangeMajhon- Paunda, Via Nanda Ki Chowki, Premnagar, Dehradun

The Kalinga War Memorial

address: Sahastradhara Road

The only war memorial of its kind in the world which was erected by the British to honour their foe, the Gurkhas (or the Gorkhas).

KalsiSmall town in the Dehradun District with ancient monuments such as The Edicts_of_Ashoka

phone: +91 135 264-0556,+91 135 264-0968

address: 3 Budha Temple Rd, New Basti, Clement Town

A large Buddhist monastery in the Tibetan Nyingma tradition.

The Forest Research Institute Museums

address: Howard Rd

Lavish environs and one of the largest institutes of its kind. Guided tours available. Admission free. Museum entry ₹25, covers 6 halls. Photography permitted in the compound but not in the museum halls.

Ram Rai Darbar

address: Jhanda Mohalla

Built by Guru Har Rai's son, it attracts many Sikh pilgrims from the nearby state of Punjab. Admission is free and non-Sikhs are welcome.

RIMCRIMC is one of the finest schools in India for training young men to become a part of the Indian Armed Forces.

Robber's CaveRobber's cave is a beautiful picnic spot. On display here is one of nature's strange phenomena; a stream of water goes underground here and reappears a few metres away. The cave is surrounded by hills and is a beautiful getaway for those looking for peace and quiet of the hills.

Sai Darbar Temple

address: 109 Rajpur Road, IAS Officers Colony, Hathibarkala Salwala

This place of worship holds a high spiritual value, and is thus visited by tourists across the country.

SahastradharaAround 14 km from Dehradun is the cold Sulphur water spring called Sahastradhara. The spring is believed to have exceptional medicinal value and the dripping caves and a bath in the Baldi River near the spring are said to rejuvenate the body and soul.

Tapkeshwar Temple

address: Garhi Cantt

An ancient temple dedicated to Lord Shiva, Tapkeshwar is on the banks of a rivulet.

Tapovan

address: Rajpur Road

According to legend, Guru Dronacharya did penance here.

Wadia Institute of Himalayan GeologyAnother place worth a visit is the Wadia Institute of Himalayan Geology. It is the best center on Himalayan geology in the country and has done some pioneering work in the field. A museum displaying the geological diversity of the sub-continent is the center of attraction here and a must see for all those visiting the institute.
Do
Dehradun is a base for trekking and adventure tourism, and many people just stay overnight in the city before heading into the Garhwal Hills.
Picnic - Pack a hamper of food and drinks and picnic at Sahastradhara, on the banks of the Baldi River. The mineral waters here are pure and clean. It is a 30 minute drive from the city of Dehradun. You can also rent a cycle from Hotel Madhuban. It takes a little over an hour to bike down.
After a hard day's sightseeing, drive down to the village of Dakpathar 45 km away. The sparkling waters of the Yamuna makes this the perfect spot to relax. The neat little GMVN Tourist Complex is in the village. It has a good restaurant and a small swimming pool.
Buy
address: 94, Old Rajpur, Near Shahenshahi Ashram, Dehradun

A design led social enterprise, Alaya Design Studio works with Craft and Skill based artisan communities in the state of Uttarakhand. At their retail outlet based in 94, Old Rajpur, you can find contemporary designs of Crafts and Furniture in locally available materials such as Bamboo, Wood, Handcrafted Copper, Natural fibers etc.
Astley Hall, Rajpur Road - a complex full of interesting, and good value shops and restaurants.
Basmati rice - the Dehradun area is famous all over India & the world for its fragrant Basmati rice, but you can probably buy bags of it at your local Indian store so don't bother buying any here.

Book World

address: 10-A Astley Hall

Another great bookshop where you can get practically any book you want.

The English book Depot15, Rajpur Road - the best bookshop for miles, with an excellent stock of fiction, travel literature, magazines and newspapers.

Brightly coloured, hand made woollen items made by tribal communities in the nearby Garhwal Hills.

phone: +91 135 2733113 (Rajpur), +91 135 2115282 (Mussoorie)

use natural dyes to produce hand-woven shawls, stoles, scarves and throws of wool, eri silk and pashmina. Their aim is popularize the use of environmentally friendly natural dyes and provide a market for craft products made in the Himalayan region. They have a showroom in Chowk Bazaar (Rajpur). They also have a showroom 8 km from Mussoorie on the Mussoorie-Dhanaulti Road.
Khukris - the traditional knives that Dehradun is famous for. In fact the sword used in the film "Gladiator" was designed and made in Dehradun. Small shops in Dehradun stock them.
Paltan Bazaar - a good place to pick up the local variety of Basmati Rice, and hand made woollen garments made by local tribal communities.
Rajpur Road - the most popular shopping area.
Eat
Black Pepper Bar & Restaurant

address: Astley Hall, Rajpur Rd

One of the finest bar and multicuisine restaurant in Dehradun in a soothing ambience.

Ellora'sEllora's amazing cookies and plum cake.

phone: +91 135 2626166,+91 135 2726166

address: Saharanpur Road

Delicious food and amazing ambiance with live ghazals.

address: 6 Astley Hall, Rajpur Rd

Hotel with new restaurant, bar, coffee shop. Pavilion is the multi cuisine restaurant in the hotel providing you with a range of Indian, Chinese and Mughlai delicacies. The colonial styled restaurant overlooks the scenic mountain slopes. Polo Bar in the hotel premises keeps a good stock of foreign liquors.

Kumar's

address: Rajpur Road

This well-known multicuisine restaurant serves Chinese, Indian and Continental food.

LhasaOne of the best restaurants for authentic Tibetan fare located on Rajpur Road close to the Old Mussoorie Road diversion. This is several kilometres out of town. Call them at 2733274 for bookings or to order a pick-up meal. No home deliveries.

Moti Mahal

address: City Bus Stand, Rajpur Road

Famous for North Indian fast food. Try the samosa or bread pakora.

McDonalds

address: (2653086) Astley Hall, Rajpur Road

Serves the usual fast food, burgers, wraps etc. No McDelivery or McShakes available. Try the Shahi Paneer Pan, the latest innovation of McDonalds India.

Maggie PointA series of small restaurants between Dehradun and Mussoorie famous for their Maggie. One can also have the beautiful view of Dehradun city from up there.

address: 361/1 Ballupur Road

Multi Cuisine family restaurant suited for families and teenagers. Serve Indian, Chinese, Tandoori & Continental cuisines. The menu has wide range of vegetarian and non vegetarian delicacies. Online table booking facility with 10% discount on every food item. Also provides free home delivery facility in Dehradun City. Call 2531900, 3290919.

The Orchard

address: 3-B, Dak Patti, Rajpur, Dehradun

Restaurant with scenic views nestled on the side of the mountain overlooking verdant valleys. Decent food. Tibetan, Thai,Chinese, food is served here.Quite place with good ambiance and delicious food.

Pizza HutOn Rajpur Road you can find one Pizza Hut and a good place to eat out

Punjab Restaurant

phone: +91 135 2652697,+91 135 2650303

address: 1- Patel Market , Rajpur Road, Dehradun

One of the best restaurants in town which provides Indian (like home cooked food)& Chinese food.

Rajpur RoadIt has an abundance of eateries from McDonalds to Nirula's to roadside buffets... the food is great. Try Tibetan dishes available opposite the Parade Ground, or get some cheap but delicious vegetarian thalies near the station.

Tibetan marketGreat momos (steamed buns, filled with meat).

Udipi

address: Lytton Road

Famous for South Indian food. Start off with piping hot idlis, and move on to crispy dosas. Round off the meal in style with strong filter coffee.

address: 97, Rajpur Road

A good multi-cuisine restaurant serving tasty and wholesome food. (A restaurant of Hotel Madhuban)
Drink
Coffee
BaristaThe English Book Depot, 15 Rajpur Road. Excellent coffee, iced tea and pastries.

Best Buddy's Cafe

phone: +91 0135 273 3892

address: Ground Floor Shop No 2, Pacific Hills, Main Mussorie Diversion,

Modern cafe with outdoor seating. Continental, Thai, and Indian meals served.

address: Rajpur Road

Standard CCD fare.

phone: +91 83768 56323

address: 180, Rajpur Rd, Near Sai Mandir, Kishanpur,

A cozy cafe with outdoor and attic seating. Good coffee. Italian cuisine. Tends to get crowded in the evenings.

Eltham Bakery and Coffee House

phone: +91 097602 87502

address: Shop no. 11, Pacific Hills, Mussorie Diversion.

A small cafe with outdoor seating. A wide rage of breads. Tasty snacks.

phone: +91 8826372088

address: Brothers Tower, 163 A, 1st Floor, Rajpur Road, Kishanpur

A pleasant cafe with swing chairs. Excellent coffee. Friendly service. Meals.
Alcohol
address: 97 Rajpur Road

A good range of drinks and snacks.

My Wife's PlaceIn Rajpur Road you can find this and well known for it's North Indian food, especially a varaity of kebabs and mughlai dishes

President Hotel and Bar The finest bar in the downtown. Popular with army officers.
Shipra Bar. This bar is the part of the Great Value hotel and is reasonably OK.
Sleep
There are quite a few hotels in Dehradun, with the best options being those on Rajpur Road.
Budget
Hotel Ambassador

phone: +91 135 655-831, +91 135 655-832

address: Windlass Shopping Centre, Rajpur Road

Well-designed rooms.

Hotel Deep Shikha

phone: +91 135 2659889, +91 135 2659888

address: 57/2 Rajpur road

phone: +91 135 2626166, +91 135 2726166

address: Patel Nagar, Niranjanpur

phone: +91-135-9358106043

address: 74 C Rajpur Road

Offers modern facilities.

Motel Kwality

address: 19, Rajpur Road

Clean, but with basic facilities.
Mid-range
Splurge
Four Points by Sheraton

phone: +91 0135 660 3300

address: 152/4 Jakhan, Rajpur Road

A smart business hotel. A one-minute walk from Pacific Mall.

phone: +91 135 2737777

address: Pacific Mall, Jakhan, Rajpur Road

A pleasant and efficient hotel next to the Pacific Mall.
phone: +91 135 391 1114

address: Mussoorie Road

A very high-end wellness resort. Fantastic food with Ayurvedic options. Yoga, Ayurvedic and traditional Tibetan massage, acupuncture, tai chi. Classes in spiritual matters, with a strong emphasis on Tibetan Buddhism. Indian classical music performances. Very friendly service.
Connect
There are many internet cafes scattered throughout the town. All the hotels listed above have internet access. There are many iways in the city.
Computer Base

address: Rajpur Road

Reliance World

phone: +91 135 309-4844

address: 56, Rajpur Road

Sify iway

phone: +91 135 309-8880

address: 20, Raj Plaza, Rajpur Road

Anekant Place; Arhat Bazaar; Balliwala Chowk; Capri Mkt; Chakrata Road; Dav College Road; Deeplok Colony; Gandhi Road; Jakhan; Prem Nagar; Race Course; Swaraj Shopping Complex; 18 A, EC Road; St. 12, Arshiwad Enclave; 8, New Road; Ballupur Road; 42 Indira Nagar; Clement Town; 155, Saharanpur Road.
Go next
There are innumerable tourist towns and sites that are well connected to Dehradun.
Chakarata - unspoilt views (restricted area for foreign nationals).
Harkidun - great trekking destination with picture postcard views. all round.
Haridwar - A sacred Hindu site on the Ganges - a little over one hour by train or road.
The Himalayan foothills - beautiful scenery.
Jaunpur - stunning villages in this area.
Mussoorie - A famous hill station noted for its scenic beauty.
Nagtibba (ten thousand ft) - tribal communities.
The Rajaji National Park - Located between Haridwar and Rishikesh.
Rishikesh - The Char Dham Yatra (Four Shrines Sacred Journey) ideally begins from this sacred location.
Sahastradhara - a hot spring resort.