Dibrugarh
Dibrugarh
is city at the Eastern part of
Assam
, the main urban centre within the tea growing districts of the Northeast. Dibrugarh is known as the
Tea City of India
.
Get in
By plane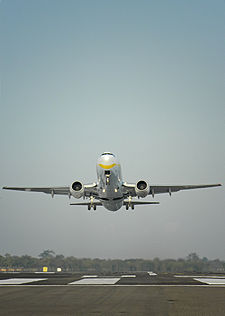 Air India Regional, Guwahati.
IndiGo, Delhi, Kolkata.
Spiecejet, Guwahati, Kolkata.
Pawan Hans Helicopter Service, Itanagar, NaharLagun, Pasighat.
By train
Dibrugarh has two railway stations - the historic Dibrugarh Town station (DBRT), which was the first railway station built in all of Northeast India, and the newly built Dibrugarh station (DBRG).
Dibrugarh is connected by train with
New Delhi
,
Chandigarh
,
Amritsar
,
Bangalore
, and
Chennai
,
Kanyakumari
,
Kolkata
,
New Jalpaiguri
,
Guwahati
,
Dimapur
, etc. Dibrugarh is the only non-capital city in India to have the Rajdhani Express originating from and terminating in it. Nine Rajdhani Express trains in a week ply from and to the Dibrugarh Town station and one Rajdhani Express train in a week ply from and to the Dibrugarh station.
By bus
Daily bus services are available to
Guwahati
and
Kohima
.
Get around
By bus

Bus rides are the cheapest mode of transport. There are city buses which covers the whole district. Most of them operate during day time only.

By rickshaw

Auto rickshaws are good for moving around the city in shoe-string budget.

By motorcycle

Best way to reach Dibrugarh and move around the town is by riding a motorcycle in a group, which is conducted as guided motorcycle tours in the state of Assam and adjoining states.

See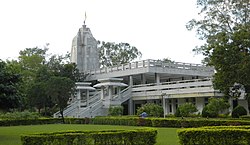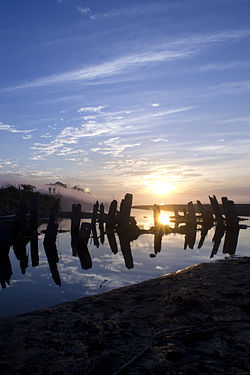 Aye Than. A traditional Assamese temple on the banks of the Brahmaputra.

Brahmaputra River BankSee the majesticity of Nature's gift to this land, the mighty Brahmaputra.

Jokai Botanical Garden. A botanical garden run by the Forestry Department of Assam, famous for its flora and fauna.

Lakshminath Bezbaruah UdyanA park for recreation.

Mahatma Gandhi Udyan

address: Khanikar Chariali

A newly developed park for recreation, one of the bests in North East.
Radhakrishna Mandir A temple, built of marble stones, near Assam Medical College campus.
Tilinga Mandir. A temple with many bells, 54 km eastwards from Dibrugarh city centre.
Do
Brahmaputra River. Sit there and watch the sunset & sunrise.

Enjoy a movie

address: at Fun Cinemas, Junction Mall

Jogging at Chowkidinghee Field

address: Mankota Road

Refresh you health in the morning and the evening by jogging at the jogging track around the Chowkidinghee Field.
Tea gardens, Enjoy the beauty of Nature going through tea gardens in the city.
Dibrugarh Town Protection (DTP) dyke. Enjoy a long walk on DTP dyke along the mighty Brahmaputra river.
Buy
Hongkong Market or Bhutiya market. Local shopping. Wonderful collection of winter clothing, casuals and shoes.
Jalan South Tea Estate. Dibrugarh is famous for tea. It has the world's largest area covered by tea gardens. Even within the city there exists a tea garden. Besides tea you will find cane and bamboo furniture plus local garment products like Muga, Ari, and Mulberry Silk.

Junction Mall

address: R. K. B. Road

A modern mall with branded shops for jewellery, garments, foot - wear, kids' wear, toys etc.
Eat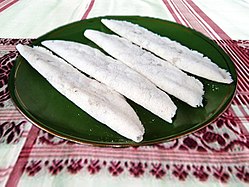 You will get all varieties of Indian, Chinese, Mughlai, continental and local cuisines in this beautiful town.
Drink

The traditionally made rice beer, called Hanz, is a unique drink in the region. It's brewed by natural fermentation, and a rare sticky rice called bora is used to give a unique sweet taste.
There are few good bar / restaurants available in the town such as; H2O, Little palace, Studio 69. They normally provide both drinks and food.

Sleep
Within the city there are various hotels to suit every pocket.
phone: +91 373 2325956

address: A T Rd, Puja Ghat

30 A/C and non A/C rooms.

Hotel East End

address: New Market

Hotel Little Palace

address: A. T. Road, Marwaripatty

Hotel Maurya

address: Talkie House Road, New Market

Monalisa Hotel

phone: +91 373 2320416

address: Mancotta Rd, Chowkidinghee

Hotel Natraj

address: H. S. Road, New Market

Hotel Raj Palace

address: A. T. Road, Marwaripatty

Hotel Rajawas

address: A.T.Road Marwari Patty

With Moti Mahal restaurant

phone: +91 373 2320016, +91 9435753936

address: A.T.Road, Marwari Patty, Puja Ghat

phone: +91 843 3500105

address: T. R Phukan Road, West Chowkidinghee

Deluxe, Luxury, and Executive rooms.
Go next