Fiction tourism
Fiction tourism
aims at locations famous from literature, motion pictures, and television series, including film sets, other shooting locations, TV or motion picture studios, theme parks, and museums. Even locations featured in video games can attract travellers.
Some locations feature
guided tours
and other organized hospitality for fiction tourists.
Specific works, franchises and genres
While series such as
Breaking Bad
and
The Wire
mostly take place within one city, others are spread out across a country, or even several continents.
Films
TV Shows
Books
Misc
Exodus of Moses, according to the Old Testament
Ancient Troy, in what is now Turkey, was at the center of the Trojan War described in Homer's Iliad. Its ruins were discovered in the 19th century and have been partly excavated.
Locations
Africa
The Namibian desert is the shooting location of the 2015 film
Mad Max: Fury Road
Asia
Mumbai, India: The home of Bollywood.
Yongin, Miryang and other locations around South Korea are visited by domestic and international fans of K-drama shot there.
Kaiping, in southern China, is known for its UNESCO-listed "castles", strange houses built by overseas Chinese. It was the setting for the hit Chinese movie Let the Bullets Fly.
Europe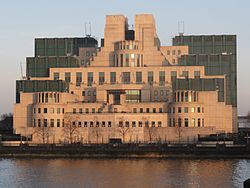 Nordic countries
Stockholm, SwedenLocation of many Nordic Noir works, such as the Millennium (The Girl with the Dragon Tattoo) series, the Martin Beck franchise, and Let the Right One In.

Ystad, SwedenHome of Detective Wallander.

Copenhagen, DenmarkLocation for Nordic Noir works, such as the Pusher series, The Killing, and The Bridge
Hans Christian Andersen Museum

phone: +45 65 51 46 01

address: Bangs Boder 29

A museum dedicated to the city's most famous son, author and poet Hans Christian Andersen, most famous for his fairy tales and in particular The Ugly Duckling and the Little Mermaid. Part of the museum is located in the house where Andersen was supposedly born (though he would never confirm it). The impressive collection is mainly documents from his life and times, period furniture, and many drawings and paper clippings he is famous for at home.
Central Europe
Salzburg, AustriaHome of the classic musical Sound of Music; though most locals and most Austrians have never heard of it.

Görlitz is one of the few cities in Central Europe with an old town that looks convincingly "pre World War II" and as such many movies set in that era have been made here since the 1990s.
Munich is home to the Bavaria Film Studios where both German and international films have been shot. Also, probably half of the many German crime drama series take place in Munich.
Babelsberg, a suburb of Berlin and administratively part of Potsdam also has film studios where - among others - one of the longest running German soap operas ("Gute Zeiten schlechte Zeiten" aka GZSZ) is shot.

Castle FrankensteinIs a hilltop castle located near Darmstadt in Mühltal. The castle is first mentioned in the records in the year 948, and initial construction of the castle ruins remaining today began in the 13th century. The 14th and 15th centuries saw expansion, followed by construction of reinforcements in the 16th. It was owned by the Barons von Frankenstein who owned most of the surrounding land until 1662, when the Baron of that time sold the property to the Landgrave of Hesse-Darmstadt. There have been claims that the castle may have inspired the Mary Shelley novel, Frankenstein. While Shelley is known to have travelled through this area in 1814, historical scholars believe that she did not visit this castle. There are special dinners for Halloween and for other occasions. It is also possible to hike up to the castle.
Britain and Ireland
While the James Bond series have been filmed all around the world, all of them also feature London — at the very least the MI6 headquarters. Also, countless other British and non-British movies and tv-series take place and have been filmed in London.
Braveheart was recorded in Scotland (Glencoe, Stirling, Loch Leven, Glen Coe and Glen Nevis) as well as Ireland.
The BBC equivalent of that one rock in Southern California (see below) is a quarry in Wales, where according to one probably apocryphal account two series were shot at the same time without either production knowing of the other, thus the two got in the way of each other.
Portmeirion, Wales was "The Village" in the 1960's The Prisoner. It was also a stand-in for 15th century Italy in Doctor Who: The Masque Of Mandragora.
address: Henley St, CV37 6QW

A 'can't miss' for tourists. Probably the location of Shakespeare's birth, and definitely the home of his early years. Restored with 16th-century decor and many authentic items. Also includes gardens in the immediate area.
France
Paris, one of the world's most prominent cities, has been the backdrop of many films, both French and international. It was also in Paris the world's first public movie screening took place in 1895.

Portmeirion Village

phone: +44 1766 770000

Portmeirion was created by the architect Clough Williams-Ellis from 1925 to 1976. The location of the cult 60s TV series The Prisoner, "I am not a number. I am a free man"
Balkans
What does a fictional Apache chief that was dreamed up by someone from Radebeul, Saxony have to do with Croatia? Well, when the works of Karl May about Old Shatterhand, Winnetou and all the others were put to film by German companies, they found that (then) Yugoslavia was much cheaper than the actual Llano Estancado and people in their target audience would neither notice or care, so the site of Winnetou's death is indeed to be found in Croatia, Trogir looks a lot like the Santa Fe of the third movie and when going through Plitvice Lakes National Park you might find the heroes of your youth come back to life.
Oceania
Australia
Sydney — Did you know that the sci-fi movie The Matrix and its sequels largely were filmed in Sydney? Unsurprisingly also many Australian films are set in the country's largest city. The city is also home to Fox Studios Australia, the largest film production facility in Australia.
New Zealand
North America
United States
Colorado Springs, Colorado — The Cheyenne Mountain Air Force Station was the location of the Terran stargate! The stargate is located underneath the former North American Aerospace Defense Command (NORAD) headquarters.
Devils Tower National Monument, Wyoming — Made famous in Spielberg's Close Encounters of the Third Kind as a site of first contact, transmitted psychically to abduction victims.
California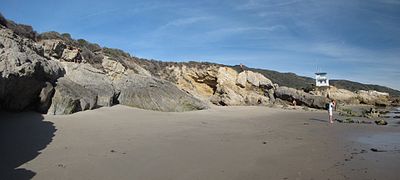 In California, they don't throw their garbage away - they make it into TV shows.
– Woody Allen
California
in general has been (and continues to be) used for many films given that it is the center of the American mainstream film industry and offers a wide variety of different landscapes that can be used to represent different environments; for example,
one rock in Southern California
has reportedly been used as a backdrop in dozens of incredibly varied movies.
Los Angeles is quite arguably the greatest place in the world for cinema tourism, being the home to Hollywood and the backdrop for countless movies; so many that it would be absurd to try and list even just the most famous ones here. Besides the touristy district of Hollywood, with its star-lined Walk of Fame, numerous old theaters and iconic signs, most of the active film and television studios are located in adjacent communities, such as Burbank, the home of Warner Brothers, Disney, and NBC-Universal, Century City, headquarters of 20th Century Fox, Culver City with its historic film studios, and Fairfax, home to CBS' main television studio. Many of these studios offer tours and with careful planning it is possible to obtain tickets to a taping of a television show. Additionally, the Los Angeles area is home to theme parks such as Universal Studios and Disneyland, both large-scale celebrations of their company's respective films. Throughout the Greater Los Angeles area a number of private homes, (non-film) businesses, schools, college campuses, malls, hospitals and parks have been used as settings or backdrops for various movies and television programs while what went on inside may have been filmed inside these buildings, back at the studio or at another location. An example is Torrance High School which served as the fictional West Beverly High School for the TV Series Beverly Hills 90210 and more recently as Ulysses S. Grant High School in The Secret Life of the American Teenager among other movies such as The Wild Life, Not Another Teen Movie, Whatever It Takes, Cursed, Wild Things 3, and Bruce Almighty. A lot of these settings including this high school and many private homes used in movie and TV shoots are at most viewable from the street and cannot be visited by the public.

Leo Carrillo BeachMovies filmed here include Grease, Gidget, 1984's The Karate Kid, The Craft, Point Break, The Usual Suspects, Inception, and Mega Shark Versus Crocosaurus as wells as the first season's opening scene of episode 1 of The Rockford Files.

Despite the name, the annual San Diego Comic-Con has become a major event in the cinema world. Taking place in San Diego every July, this is one of the world's biggest fan conventions and tickets are expensive and hard to get, but if you're lucky enough to get inside you can expect plenty of big-name film and television stars and producers, in addition to representatives of major toy manufacturers and the video game and comic industries, showing up to offer sneak peeks at major upcoming releases.
San Francisco has been the backdrop for numerous famous films, including Alfred Hitchcock's Vertigo, the Dirty Harry series, and the action movie The Rock, among many others.
Midwest
Chicago —the country's third largest city is also featured in a couple of movies, some of them being The Blues Brothers, National Lampoon's Christmas Vacation, The Fugitive, Batman Begins and of course Chicago.
East Coast
New York City has been the backdrop for countless motion pictures and television series not to mention all the video games set here; again, so many that it would be fruitless to try and list them all here. In contrast to L.A., New York is more reputed for its indie film scene, with numerous excellent theaters catering to that clientele and oftentimes hosting discussions with the makers of some fine, lesser-known films. Additionally, most of America's major media and television networks are headquartered in Midtown Manhattan, with most of the popular late night and morning talk shows taped here, usually with tickets available to the public.

Baltimore, MarylandThe Wire Tour is an itinerary for the acclaimed HBO series The Wire.
Washington, D.C.: Any film involving the American political leadership in any form or role will have Washington as a backdrop — frequent appearances are made by the White House, U.S. Capitol and the Pentagon, across the Potomac in Arlington, Virginia.
Seneca Falls is widely believed to be the original Baxter Falls in the holiday classic It's a Wonderful Life.
Southwest
Northwest
Forks, WashingtonMain setting for the Twilight literary and film franchise.
Seattle, WashingtonSetting for series such as Frasier and Grey's Anatomy, as well as films such as It Happened at the World's Fair, The Parallax View, Singles, and Sleepless in Seattle.
Canada
TorontoA place where a surprising number of movies (and series) were shot that are set elsewhere. If you come to the city you might notice that some houses that are in New York or San Francisco according to your favorite sitcom are actually here.

VancouverAnother place where a number of television series have been shot at such as Smallville, Stargate, X-Files , Battlestar Galactica among others have been filmed in Vancouver. Some of the backdrops for some of the televisions shows are out of this world. Vancouver has had to stand in for numerous other places and few shows shot in Vancouver are actually set there, leading to the quip that "Vancouver doesn't even look like Vancouver"
address: Route 6, Cavendish

Author Lucy Maud Montgomery visited the farm as a young girl and based the location of her best-selling "Anne" series of books on the Green Gables farm. The farmhouse exterior has not changed significantly over time, and its interior decor and artifacts depict the late Victorian Period in rural Prince Edward Island.
South America
Brazil
Many Brazilian action films have taken place in the dangerous favelas (slums) of
Rio de Janeiro
, such as
City of God
, the two
Tropa de Elite
movies and
Bus 174
.
See also