Grand-Est
More than any other region of
France
,
Grand-Est
has been shaped by continual waves of settlement, invasion and border changes. As the name suggests, this is a large region of eastern France, fronting the entire border with
Germany
and
Luxembourg
, and significant portions of the
Belgian
and
Swiss
borders, too. It is unsurprising then that everything of the region's culture, from the architecture and languages, to the food and wine, is a pleasing mix of Gallic and Germanic. Visitors come to explore the battlefields of the Ardennes and Verdun, to quaff glasses of champagne, gobble up quiche and sauerkraut, hike or bike the Vosges, or to glide lazily down the mighty Rhine.
Cities and towns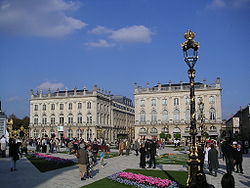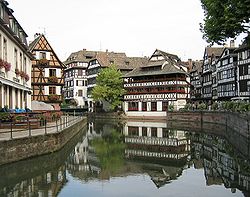 Cities
— the capital of the region is home of many European institutions - Parliament, Council and the Court of Human Rights - as well as a beautiful UNESCO-listed city centre and miles of cycle paths and canal walks to explore.
— small Alsatian city with many fine timber buildings and extensive pedestrianisation.
— cathedral city with a strong military history and a regional branch of the Centre Pompidou.
— industrial city with an impressive array of museums, notably the Cité de l'Automobile and Cité du Train.
— medium-sized city of culture and learning. With a large student population, Nancy hosts vibrant ballet, opera, jazz and rock scenes.
— site of the famous cathedral where the kings of France were once crowned, now heart of the Champagne region.
— timber-frame buildings surround a Gothic monster of a cathedral, noted for its exquisite stained glass.
Towns
— a circular fortified village near Colmar.
— town known for its Champagne production, the home of Moët et Chandon.
— local capital of the Vosges, and a former hub of the printing and textile industries.
— a tiny village in the foothills of the Vosges, on the Alsatian wine trail.
— home to a medieval fortress and the Albert Schweitzer Museum.
— pretty Mediaeval town overlooked by the ruins of three castles, on the Alsatian wine trail.
— typically Alsatian town dating from the 15th and 16th centuries, surrounded by vineyards and home to rustic local cooking.
— a couple of imposing sandstone churches and a humanist library make this yet another interesting Alsatian town to visit.
— refreshingly-modernist architecture contrasts with the rest of the region's towns; the crowning glory is Le Corbusier's World Heritage-listed textile factory.
— mining town famous for its annual mineral and fossil fair.
— site of the infamous World War I battle, home to a memorial and museum. The episcopal palace is a handsome example of French Revolutionary architecture.
— small spa town known for its mineral water and regional beauty contest Miss Lorraine.
Other destinations
— the home of the world's most festive wine. Vineyards stretch as far as the eye can see, and the countryside is dotted with timeless villages and churches.
— fortified town built in 1697. Today it is the UNESCO World Heritage Site.
Understand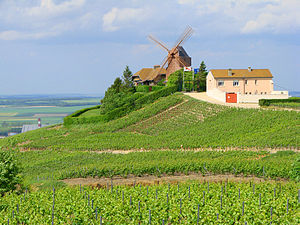 The region was created in 2016 from
Alsace
,
Champagne-Ardenne
and
Lorraine
, as part of national territorial reform. The merger was strongly opposed by many, as each of the old regions has its own distinct identity. People in Alsace in particular took to the streets in protest, and an Alsatian independence movement has gained traction.
Throughout history, much of the area ping-ponged between Germany and France, and the last time parts of it were administered as part of Germany (by the Nazis) is still just about in living memory. The local culture is therefore a distinct blend of the two countries, though this is most pronounced in the east of the region. Paradoxically, you get a sense that the locals, particularly in Alsace and Lorraine, are more patriotically French than anywhere else in the country. Expect to see a lot of tricolores, even outside of national holidays.
The west of the region is largely flat or softly rolling - perfect for Champagne! - while the land becomes more rugged toward the north (the Ardennes hills) and east (the Vosges mountains). Beyond the Vosges is the Rhine Valley, and the
Rhine
itself forms the natural border between France and Germany.
Talk
Slightly-accented
French
is the everyday language spoken by everyone, young and old. The government maintains that French is the only official language of the Republic and largely ignores the existence of all others, so local languages are generally dying out across France, with this region as no exception.
Nonetheless, regional languages are still spoken.
Alsatian
(
Elsässerditsch
) is a dialect closely related to Swiss German and Alemannic, still spoken in Alsace and south-eastern Lorraine.
Lorraine Franconian
(
francique
or
platt
) is spoken mainly near the Belgian and German borders. Both Alsatian and Franconian are non-standardised dialects of
German
containing many French loan words, spoken mainly by older inhabitants in the countryside. East of the Vosges and near the German border, you'll notice many placenames are partly or fully Germanic. The rest of the region is resolutely Francophone;
Champenois
and
Lorrain
are the dialects of French spoken by some in the Champagne and Lorraine, respectively.
Other than that,
English
and standard
German
are worth a try, especially if you don't speak French. Travellers in cities and major tourist spots should have no trouble communicating without a knowledge of French, but it's always a good idea and good manners to learn a few basic phrases.
Get in
By plane
Alternatively, the TGV offers a direct connection (1-2 hours, depending on where in Grand-Est your final destination is) from
Paris Charles de Gaulle
, France's main international airport, which receives flights from most parts of the world. Just across the border in Germany there is also Karlsruhe Baden Baden (
FKB
) which receives many Ryanair flights.

By train
From within France
LGV Est is the high speed line that serves the region. The TGV from Paris (Gare de l'Est) serves all the major stations of the region in under two hours. In addition to city centre stations, two TGV stations serve the rural areas in the west of the region: (near Reims) and (close to Verdun). The line also offers connections from most other parts of France, including Bordeaux, Lille, Lyon, Marseille, Poitiers and Tours). At 320 km/h, you'll be on the fastest train in Europe!

From Belgium and Luxembourg
EuroCity operates trains from Brussels (Midi / Zuid), Namur and Luxembourg to Strasbourg and Mulhouse. Meanwhile, the Luxembourg to Paris TGV stops at Metz, Meuse and Champagne-Ardenne en route. There are also a number of local cross-border services operating through the Ardennes.

From Germany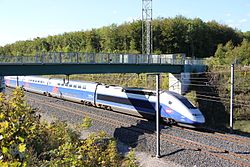 A mixture of SNCF TGVs and Deutsche Bahn ICEs operate from Frankfurt (Hauptbahnhof), Karlsruhe, Munich and Stuttgart to Strasbourg. Additional ICEs operate from Frankfurt and Saarbrucken to , situated more or less equidistant between Nancy and Metz (though not especially close to either - 35 km in fact, the classic local government compromise that ends up suiting nobody). There are a number of local cross-border services as well.

From Switzerland
TGV and Intercités trains (both SNCF) operate from Zurich and Basel through Alsace, generally stopping at Mulhouse, Colmar and terminating at Strasbourg.

From the United Kingdom
Eurostar offers combined tickets from London (St Pancras), Ebbsfleet and Ashford to many cities in Grand-Est, changing at Lille (Europe). While it may seem like a hassle changing trains, this service is both cheaper and quicker than you might think; for instance London to Strasbourg for as little as £50 return can be accomplished in around 5 hours. Generally, the time sails by as quickly as the countryside outside, and you get to travel city centre to city centre, without facing the questionable pleasures of a couple of airports in between.

From Eastern Europe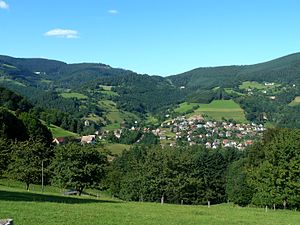 If you already thought Grand-Est was pretty well-connected by rail, you ain't seen nothing yet! Russian Railways' Moscow to Paris service takes seeing Europe by train to another level. Passing by Minsk, Warsaw, Berlin, Hanover and Frankfurt, the train stops in Strasbourg before going on to Paris. Needless to say, it's a sleeper service, and from Moscow you'll spend two nights on board (to be precise, 32 hours), but presumably if you're in love with the romance of crossing a continent by train, this will appeal to you. Count on spending around €250 for a second class (4 person) berth, or €360 for a first class (2 person) berth. Departs every Wednesday from Moscow Belorussky station.

By car
The region is well-connected by road. The A4 autoroute links Paris to Reims, Metz and Strasbourg, while the A5 links the capital to Troyes and the southern half of Grand-Est. The A26 links Calais and the north to Reims (270 km from Calais) and Troyes (400 km), and this route is used by so many British drivers, that the whole highway is called the Autoroute des Anglais. Motorists from Belgium will pass through Luxembourg and enter France north of Thionville on the E25, while those driving from Germany will generally take the Saarbrucken - Forbach route (E50). Pan-European roads use green route indicators alongside the French national routes' red indicators. There are any number of roads crossing all of Grand-Est's foreign borders, and the vast majority will be unmanned by any sort of frontier force. The Schengen Agreement permits open borders across much of Europe, but recent (2016) security concerns have caused some checks to be reinstated.
For more detail on the region's autoroute system, see Get around below.

Get around
By train
Apart from the
TGV
, which links the region's main cities, the rest of the network is slower, provided by
TER Grand Est
.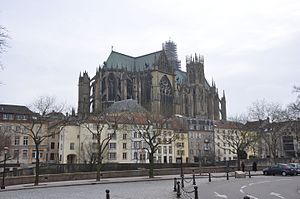 By car
The region is well-connected by road, with the following motorways (
autoroutes
) being particularly useful:
A4 (east-west): Île-de-France, from Paris, Reims (A26/A34), Champagne, Verdun, A31, Metz, the Vosges, A35, Strasbourg
A5 (east-west): Île-de-France, from Paris, Troyes, A26, A31
A26 (north-south): Hauts-de-France, from Calais, Reims (A4/A34), Champagne, Troyes, A5
A31 (north-south): from Luxembourg, A4, Metz, Nancy, Vittel, A5, Bourgogne-Franche-Comté, to Dijon
A34: Reims (A4/A26), Charleville-Mézières, the Ardennes, Belgium, towards Luxembourg Province
The majority of the region's autoroutes are operated by two private companies, so toll charges apply.
See
Cathedrals: Grand-Est has some of the most beautiful in Europe; the most notable are at Reims, Metz, Troyes and Strasbourg
Vineyards: Champagne, Alsace and Lorraine are the major wine regions of Grand-Est
Two marvellous museums in Mulhouse: the Cité de l'Automobile and the Cité du Train are respectively France's largest car and railway museums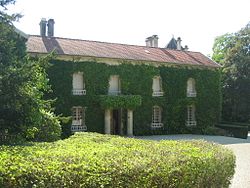 phone: +33 3 25 30 90 80

France's national memorial to its great leader and statesman, situated at his former home and burial place. The memorial itself is a gigantic patriarchal cross which dominates the surrounding countryside. Also onsite is a museum which charts General de Gaulle's life, from his role in the Allied war effort and liberation of France, to leading his country into its economic golden era and the foundation of the Fifth Republic.

address: Rue du Hochberg, Wingen-sur-Moder

A very large collection of works by René Lalique, a renowned French glassmaker and jeweller active from the 1880s until his death in 1945. The museum is adjacent to the sole production facility operated by Lalique (the company he founded), opened in 1921 and is located on the site of a glass-making factory dating to the 18th century.
Do
The Vosges — an accessible and relatively low-lying range of mountains, with peaks not exceeding 1,500 metres, straddles Alsace and Lorraine. The landscape is lush and wooded, and surprisingly wild wildlife - wolves, lynx, chamois, capercaillie - make this region perfect for anyone interested in the preservation and restoration of western Europe's native biodiversity. The main long distance hiking trail is the GR 5, while a web of mountain bike (VTT) routes cover the countryside. While its slopes may not be as famous as the Alps, there are plenty of winter sports opportunities in the Vosges, centred on the resort of Markstein.
Itineraries
Eat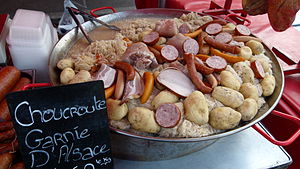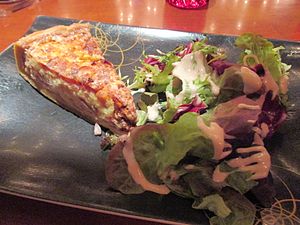 The cuisine is highly regionalised, though portions tend to be hearty and you'll notice a strong reliance on
pork products
throughout. Vegetarians and Halal-conscious Muslims are best catered for in urban areas, while Strasbourg has a large Jewish quarter with good kosher restaurants and shops.
Alsatians share a culinary heritage with south-west
Germany
, so expect lots of pork and sausage
sauerkraut
(
choucroutes
), flammeküche (
tarte flambée
- like a very thin oblong pizza) and creamy, chocolatey, cherry-filled Black Forest gateau. What makes Alsace special is that these stereotypical 'German' dishes are cooked with the usual panache and savoir-faire that you'd expect from French chefs, and locals are quick to inform you, with a snort, that their sauerkraut is far superior to anything the well-meaning fools on the other side of the Rhine could come up with! One dish unique to the Alsace is
baeckeoffe
, a casserole with mountains of meat (pork, beef and lamb - all in one pot), potatoes and veg. Its inspiration, the
hamin
, can still be eaten (sans pork), in Strasbourg's Jewish restaurants during the Friday-Saturday sabbath.
Lorraine has one stand-out dish that has conquered the planet:
quiche lorraine
. The original and best recipe fills shortcrust pastry with eggs, cream and smoked bacon, and is not quite like any of the hundreds of variants and imitators you can buy anywhere in the world. Aside from this, the region's pâté, potato dishes and stews are celebrated, as are a local variety of plums - the mirabelle. The gastronomically-adventurous will dare to try some of the many
saucissons
and
charcuteries
, as well as
andouille
(tripe sausage) and
tête de veau
(calf's head). The latter two especially can seem like a gamble; if you have good reason to be confident in the chef's ability, give them a go and the scales may well fall from your eyes as you enjoy complex and subtle flavours.
The cuisine of Champagne is among the least well-known, as it is largely indistinguishable from the French mainstream. Nonetheless, you should make time for a
potée champenoise
- a wonderfully slow stew of ham, bacon, cabbage, beans, carrots and potatoes - and indeed anything with
pieds de porc
(pigs trotters) in it. Many dishes use the local bubbly as a key ingredient: hedonists will want to luxuriate with hot oysters in champagne! This area is particularly known for its sweets -
biscuits roses
, macarons and chocolate champagne corks.
This being France, we mustn't overlook the
cheese
. The highlights (all made with cows' milk) include creamy and slightly crumbly
langres
, the very soft and strong
munster
from the mountains and
carré de l'est
, with the appearance of a square brie but unmistakable flavour of smoky bacon.
Drink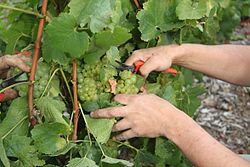 In case you haven't been paying attention, around these parts
wine
is king! Touring the vineyards of the Champagne and Alsace are veritable rites of passage for any discerning wine buff, but even for those without the patience to go on tour, restaurants can be relied on to serve the best local vintages.
Champagne
is the world's best-loved (and potentially most bank-breaking) sparkling wine. Alsace is mainly known for its whites and the grape varieties are often - surprise surprise - akin to their German counterparts. Completely off the beaten track is Lorraine wine, whose notable crus include
côtes de Moselle
and the
gris de Toul
, a rosé wine that actually looks grey.
Here on the edges of northern and central Europe, the importance of
beer
can't be overstated. Lorraine and Alsace have the highest quality brewers: Champignolles, Kanterbräu and Grimbergen, as well as France's 'national beer' Kronenbourg. In pubs and bars, order
pression
(draft), while supermarkets are great for 'stocking up' on cans and bottles.
In Lorraine, there is also a tradition of making plum
liqueurs
and
eaux de vie
. Mirabelle and quetsch are the two plum varieties used to make these drinks, and production seems to be more of a cottage industry than being aimed at the mass market.
Sleep
As with most of France, accommodation options are based around hotels in town and cities, and self-catering gîtes in the countryside. In the Vosges, there are many farmhouse inns which offer an authentic rural experience. Campers and caravaners are well-catered for all over France, and Grand-Est is no exception.

Stay safe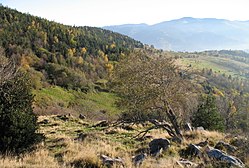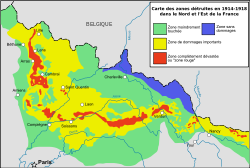 This is a predominantly rural and safe region; any issues relating to specific cities can be found in the relevant articles. Enjoy the local tipples in healthy moderation and don't get behind the wheel while under the influence. Aside from the obvious risk of death, the
Gendarmerie Nationale
do not take kindly to drunk drivers, and being foreign will not let you off the hook.
In wilder areas there are some
animals
with the potential to harm humans, notably deer, boar and wolves. Male deer (stags / bucks) should be avoided during the autumn rut (mating season), while in the spring, it is inadvisable to get between a mother doe and her baby. During both of these seasons, local authorities advise walkers / cyclists to stay on the path. Boar have been known to charge humans, especially when they have piglets, though you can observe them safely from a distance. Wolves haunt many of our nightmares, but in reality pose very little threat to people unless they themselves feel threatened. They are still exceedingly rare in this part of France, and as they have keen senses and try to keep away from people, your chances of meeting one are only slightly higher than in a wolf-free area.
Also be aware that portions of Grand-Est's countryside are part of the
Red Zone
(
Zone Rouge
), having never recovered from World War I. Look out for signposts and fencing around these areas as they contain unexploded ordnance such as grenades amongst other dangers such as traces of arsenic and perchlorate in the soil and water.
Though nowhere nearly as widespread as in other parts of France, petty crimes do exist in the region. Areas in and around Mulhouse, Reims, Strasbourg, and parts of the Ardennes do have their share of pickpocketing and aggravated assault
Go next
As you have discovered, Grand-Est is big so its borders are long, and there are many neighbouring regions to explore:
Staying in France
Bourgogne-Franche-Comté — continue your discovery of French wine in Burgundy, while sampling classic cuisine (boeuf bourguignon, coq au vin, escargots) and exploring historic Dijon. Also contains the French part of the Jura mountains.
Hauts-de-France — the 'great north' has oodles of belfries and cathedrals, a history that is both fascinating and horrifying in equal measure, and a bracing sandy coast. Anyone for moules frites?
Île-de-France — board a TGV and be whisked to the French capital: the Eiffel Tower is only two hours away. Seine-et-Marne (the department closest to Grand-Est, before you reach Paris) contains an extension to Champagne country, as well as Disneyland and the royal hunting palace of Fontainebleau
Over the eastern border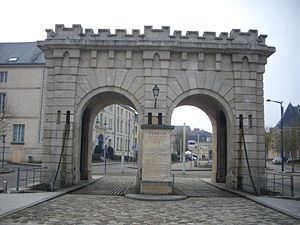 East of the "Great East" are four great countries:
Belgium
,
Luxembourg
,
Germany
and
Switzerland
. All are part of the
Schengen Area
, but if you're a non-EU citizen, you're still better off bringing your passport, just in case.