Hedmark
Hedmark
is a landlocked inland county in
East Norway
.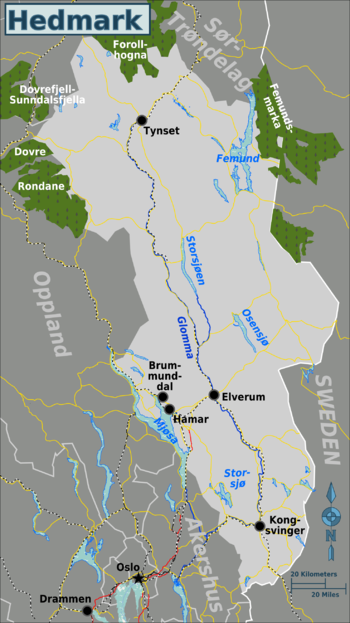 Towns
- Norway's largest ski resort
- the regional centre
Understand

Hedmark together with
Oppland
are landlocked counties and makes up the great interior between Oslo and Trondheim. There are no big cities, only the smallish regional capital of Hamar. Hedmark is dominated by the river Glomma and its valley Østerdalen. Glomma is Norway's largest river and unlike many other rivers it flows slowly down the big valley partly creating wide meanders. In the west lake Mjøsa is shared with Oppland county and the outflow of Mjøsa joins Glomma on the flatlands North-East of Oslo. Mjøsa is Norway's widest lake and one of the deepest in Europe. The second river of Hedmark
Trysil
river that flows into Sweden. There are several other lakes in the area, notably Femunden (the second widest in Norway) and Storsjøen.
Hedmark stretches from the shores of lake Mjøsa to the border with Sweden. The southern section are some of Norway's rare flatlands and an important agricultural district with stately ancient old farms. Hedmark has some mountains in the north and consists largely of mellow land covered by wide forests Hedmark. The Hedmark forests are home to Norway's largest population of moose ("elg"). This is moose land, drivers be aware at twilight.
Hedmark has a largely continental climate and the northern areas like Tynset have some of the lowest temperatures in winter. Summers are pleasently mild in the lowlands.
Talk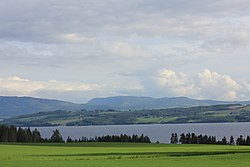 All residents speak
Norwegian
, some with a hint of
Swedish
. English is understood and spoken by most adults.
Get in
By plane
There is no airport with scheduled flights in Hedmark.
The closest for most of the county is Oslo airport, a major international airport with flights from the USA, Asia and major European cities. Direct trains to Hamar, and with a change to Kongsvinger.
Røros just north of the county line has a small airport operated by Widerøe.
Trondheim airport is the closest international airport for the northern part of the county.
By rail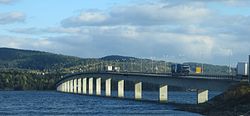 NSB's regional trains run 1-2 times per hour between Oslo and Lillehammer. They stop at the Oslo airport and in Hedmark they stop at Tangen, Stange, Hamar and Brumunddal.
NSB intercity trains go between Oslo and Trondheim, 3-4 times per day. They stop in Hamar.
NSB regional trains go between Hamar and Røros, 3-4 times per day. They stop at several places, like Elverum and Tynset.
NSB regional trains go between Oslo and Kongsvinger, stopping at several places.
SJ intercity trains go Oslo-Stockholm, stopping in Kongsvinger.
By bus
The long-distance coach operator
Nor-Way Bussekspress
operates extensively throughout the county, serving
Østerdalen valley
, Trysil and other destinations. From Oslo,
Timeekspressen
operates to Elverum.
Get around
Hedmark Trafikk is the local bus operator (website in Norwegian only). Route info also on rutebok.no (available in English).
Røros railway line: NSB trains Hamar-Røros with stops in Elverum, Tynset and over a dozen more places inside Hedmark.
See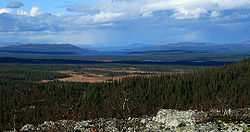 Femunden—A lake near the border with Sweden.
Do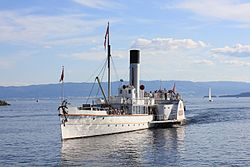 Trysil has one the largest skiing resorts in Norway.
Femundsmarka national park and surroundings is a gently rolling partly forested landscape. The wide Femunden lake, several other lakes and gentle rivers make this area popular for canoe paddling. The national park itself is only available hiking. There are handful of lodges within the area. Hiking into Sweden also possible.

phone: +47 6114 4080

The steamer is in operation during the summer months on the Mjøsa lake just south of Lillehammer. Voyage between Lillehammer, Moelv, Gjøvik, Hamar and Eidsvoll.
Go next