Kannapuram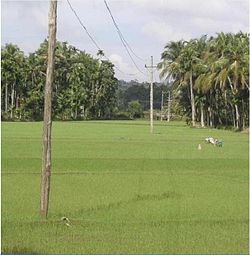 Kannapuram
is a small town in
Kannur District
,
Malabar
region, Kerala, India.
Understand
Kannapuram is a sort of launching pad for visiting the nearby towns of Mattool, Cherukunnu, Ezhom, Muttam, Mangattuparamba, Dharmasala,
Taliparamba
and Pariyaram because railway station is available only in Kannapuram. The population of the town is 18,000.
Get in
There are major railway stations at
Kannapuram
,
Kannur
,
Payyanur
and
Pazhayangadi
. Buses are available from
Payyanur
,
Taliparamba
,
Kannur
and
Payyannur
. The nearest airports are at
Mangalore
and
Kozhikode
.
Get around

Autorikshaws are very cheap at ₹15 per km. Buses are even cheaper but you have to board them from the starting points to ensure a seat. Air Conditioned taxis are available for ₹1,000 per day. Walking is pleasant in the village footpaths, but paved roads are occupied by incredible number of noisy motorcycles.

See
1,000 coconut island

Ancient Catholic Church

address: Thavam

Ancient St. Martin de Pores Hospital

address: Cherukunnu

Beautiful building

China Clay Mines

address: Mottammal Hills

Eco Tourism Centre

address: Vellikkeel Park

Eco Tourism facility

address: Vellikkeel park

Karakkunnu Hills

address: Keezhara

Kayatteel Ferry

Madayi Mosque

address: Payangadi

One of the oldest mosques in India, built around AD.740

Madayi Rock, 365 hectres

address: Payangadi

A very spacious hillock with several educational institution located on top of it. Famous Madayi Kavu Temple is situated here. There is a Jew' Pond on the rock. There is a travelers bungalow built by the British in 1793 on the eastern side of it.

Muchilott Bhagavathy Temple

address: Kannapuram

Oliyankara Juma Masjid

address: Mattool road

Thaneerpara hills

address: Keezhara Road
Temples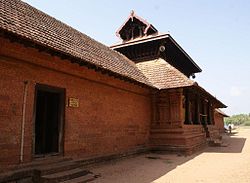 Anna Poorneshwari Temple

address: Cherukunnu

with delightfully beautiful chira or pond.

Kuruva Kavu (seetha lava kusa temple)

address: Chunda

Puthiya Bhagavathy Temple

address: Chunda

Shiva Temple

address: Prayangottu

Vettakkoru Makan Temple

address: Chunda
Do
Birdwatching @ Madayi Rocks

address: Madayippara

Enjoy the river views

Mattoo Estuary

address: Mattool South

Spectacular silent beaches. You must devout a lot of time as the area is quite big. Make sure you look at maps.google.com to familiarize this place before going. Once the map is with you, the place is little more than spectacular.

Paddy Field walk @ Ezhom

address: Payangadi - Taliparamba road

An expanse of paddy fields can be enjoyed in the middle of the Ezhom village. You have to hurry, they are planning to build an airport in that place destroying all the landscape.

Walk in the Mangrove forest

address: Payangadi to Muttukandu Road

A refreshing walk in the 17 km long mangrove forest founded by Late. Kallan Pokkudan
Eat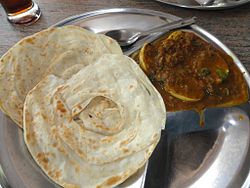 Jayanthi Hotel

address: Mattool Road

Kairaly Hotel

address: Cherukunnu

Narayanans Hotel

address: Annapoorna Temple Road

Super Restaurant

address: Kannapuram Bridge
Sleep
Tamarind Hotel

phone: +91 497 278 0220

address: Parassinikkadavu

Uthradam Hill Resort

phone: +91 94465 43353

address: Ezhimala
Go next