Lima/Miraflores
Miraflores
is a suburb or barrio of
Lima
the capital city of
Peru
. Miraflores is known as Ciudad Heroica or the Heroic City. There are many parks, gardens, high rise apartment buildings, hotels, restaurants and shops. Situated on the coast, Miraflores is considered to be one of the finest districts of Lima and is very popular with tourists.
Get in
To get to Miraflores from the airport or bus terminal or wherever it is that you arrived in Lima is as simple as taking a taxi or bus.
By taxi
A good advice is to book a taxi inside Lima Airport or the bus terminal or to have your hotel or hostel book you a taxi. From the terminals, prices range between S/15-S/35. From the airport, an official taxi will cost you at least S/60. It is not advised to take a taxi outside the bus terminals or airport because those areas are very dangerous and notorious for scams and robberies. The same goes for the taxi drivers that pick up tourists in these areas. Safe taxi services include: Taxi365, Taxi Directo and Taxi Green.
By airport bus
phone: +51 1 446539

Airport bus service from Lima Airport to Miraflores. Buses run every 30 minutes and they have 7 stops in Miraflores. Their buses have USB ports and free Wi-Fi. They have two counters inside Lima airport and sell tickets on their website and bus. Their staff speaks English and Spanish.
By transfer
You can have your hotel/hostel order a private transfer for you. Prices one way start from US$20.
See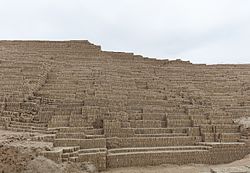 Iglesia Matriz

phone: +51 1 444 2212

phone: +51 1 446 4660

address: Leoncio Prado 225, Miraflores

Circus group with headquarters in Miraflores but they do shows all over Lima, check their website for details.

Luis Miro Quesada Garland Hall

address: Municipality building, corner of calle Virgen Milagrosa and avenida Larco, opposite Parque Central

One of the most popular art galleries in Lima. The exhibition rooms are spacious, and the exhibitions themselves are generally very good. Work on show is mainly by local artists, with the occasional foreign contribution. Artists who display their work here usually go on to acquire a good reputation in the national art scene. Calle Virgen Milagrosa, also known as Paseo de los Pintores, often has art on display and for sale in the street.

Palacio Municipal

phone: +51 1 617 7272

address: Av. Larco 400

Parque John. F. KennedyKennedy Park, also known as the Cat Park, is famous for the many cats that reside there. You can also get amazing Picarones in Kennedy Park and on the weekends they do Salsa lessons in the park that are mostly attended by seniors. If you walk by, chances are you'll get invited. The park is right at the center of the Miraflores nightlife, with fast food places, a cinema and many bars.

address: General Borgoño cuadra 8, Miraflores

Huaca Pucllana dates back to 200-700 AD. Made from small handmade, sun-dried brick, this huge construction is 22 m high. It is divided into two areas, for ceremonial and administrative ends. Guided tours include a visit through the museum, the small park with native flora and fauna and the craftsmen's house where handicrafts are on exhibit and for sale. There is also a restaurant on the site itself which although expensive offers stunning views of the complex, particularly at night, when it's floodlit.
Cultural centers
Centro Cultural Casa Abierta

address: Av. Petit Thouars 5390, Miraflores

Centro Cultural de la Universidad Cayetano Heredia

phone: +51 1 446 2684

address: Av. Armendáriz 445, Miraflores

Centro Cultural de la Municipalidad de Miraflores

phone: +51 1 444 0540

address: Corner of Larco and Diez Canseco, Miraflores

Centro Cultural Ricardo Palma

phone: +51 1 446 3959

address: Av. Larco 770, Miraflores
Museums
Casa Museo Ricardo Palma

phone: +51 1 6177279

address: Belisario Suarez 189

phone: +51 1 441 2909

address: Retiro 160

Showcases Peruvian textiles.

Museo Enrico Poli

phone: +51 1 4222437

address: Calle Almirante Lord Cochrane 466
Do
Many shopping malls have cinemas, bars, bowling, even nightclubs, see the subsection
Shop
, in the section
Buy
Paragliding and hang gliding
: Most flights are done from the cliffs at Miraflores, next to Parque del Amor.
Surf schools
Miraflores is the most popular surfing spot in Lima city. Makaha beach in front of the Malecon is packed with surfing schools that offer lessons but also do board rental.
Team Surf Peru

phone: +51 99 728 34 38, +51 954 13 48 85

address: Mahaka Beach, Via de las Playas

One of the many surfschools on Makaha beach.

Pukana Surf school

phone: +51 1 9976 54166

address: Makaha Beach
Miscellaneous
:
address: Av. La Marina block 4, Miraflores

A few pipes, a bowl and some other stuff.

address: Av. La Marina block 4, Miraflores

A dirt track with jumps.
Buy
There are a number of markets for buying Peruvian artesania, souvenirs, jewelry, and handicrafts along Av. Petit Thouars in Miraflores, a short walk from Parque Kennedy. The biggest of these is Mercado Indio, a huge expanse of small tiendas selling everything Peruvian - sweaters, blankets, etc.
Shop
LarcomarIt's like a mall, where you can eat, shop, go to the cinema, it even has two nice night clubs. The nightclubs are open Thursdays, Fridays and Saturdays, and in summer (January and February) also Tuesdays and Wednesdays. Larcomar's principal attraction is its location. It is in Miraflores, on a high hill where you can see the beach while eating or just walking. Best to visit during the sunset. Brands include Adidas, Desigual, the North Face, Esprit, Converse and more.

El Mundo Papel, is a handcrafted and artshop. You can find unique T-shirt designs, sketch books, prints, etc., in this small little shop in Avenida 28 de Julio 552 in Miraflores. It is very close to Larco Street.
Eat
Alfresco

address: Malecon Balta 790, Miraflores

serving "Lima's best cerviche" for around S/30. A delightful, upmarket restaurant.

Costanera 700

address: Av. El Ejército 421 Miraflores

Owner chef Sato. One of the best restaurants in Lima whose chef was once the personal chef to former Peruvian President Alberto Fujimori. Close to the beach and excellent, excellent food. Pass on the Pulpo a la oliva (unless you like your squid in black olive sauce). Try the famous Tiradito Costanera (raw fish slides in lemon juice) or Chita a la Pimienta (fish on pepper).

Danica

address: Av. Cavenecia, Miraflores, (near Ovalo Gutierrez)

Serves excellent Peruvian and Italian dishes (seafood, steak, and vegetarian). Upscale, intimate atmosphere and attentive service.

EDO sushi barIn Miraflores, San Borja and San Isidro.

GianFranco Caffe

phone: +51 1 4465150

address: Angamos Oeste 598, Miraflores

Cafe with delicious ice-cream and excellent Italian pizza. A great meeting place for Italian citizens.

La Gloria

address: Jr. Atahualpa 201 Miraflores

La Rosa Nautica

address: Espigón de Playas

Built over the ocean beneath Larcomar, it may be one of the best restaurants in Lima. Although quite expensive, the ambience and cuisine are superb. The entree "La Rosa Nautica Style" comes highly recommended.

Las Brujas de Cachiche

address: Calle Bolognesi 472, Miraflores

Very good traditional Peruvian dishes.

Las Orquidas

address: Jr. Manuel Bonilla 138, Miraflores

Vegetarian restaurant.

La Lucha Sangucheria

phone: +51 1 241 5953

address: Av. Benavides 308, Miraflores

A well-established sandwich place with good juice.

La Cocina de Dario

address: Av. Petit Thours 5390, Miraflores

Gives you a taste of the Peruvian and Japanese food fusion, with a variety of fresh seafood.

La Trattoria de Mambrino

address: Manuel Bonilla 106, Miraflores

Italian restaurant.

Te Burbuja

address: Pasaje Los Pinos 118, Miraflores

A small Taiwanese joint close to Parque Kenedy, with nice fruit salads, all sorts of bubble tea, fruit juices and shakes.

Rafael

address: Calle San Martín 300 Miraflores

Try the Lomo Saltado.

phone: +51 1 6508884

address: Av. La Paz 646

Modern Peruvian food with an element of surprise. Additionally, the restaurant has "an everything for sale" policy, guests can buy the seats, lamps, cushions, glasses, paintings and sculptures or whatever they like.

Fuzions

address: Calle San Martin, Miraflores

Peruvian cuisine. This low-budget restaurant just off Larco Street is pretty basic but has tasty food and is visited mostly by locals. Ask for the menu.

El Estragon

address: Calle San Martin, Miraflores

Low-budget Peruvian cuisine. This restaurant serves basic but tasty Peruvian cuisine at a reasonable price. Ask for the menu.

La Parada

address: Av Jose Larco 770 Miraflores

Peruvian cuisine.

Mama Olla Restaurant

address: Calle Tarata 248 Miraflores

Peruvian cuisine - tasty food, great pisco sours, nice service.

Mangos

address: Larcomar, Malecón de la Reserva 610 Miraflores

Peruvian seafood. This restaurant in shopping center Larcomar has amazing views over the Pacific Ocean and serves a good Ceviche mixto.

Punto Azul

address: Calle San Martin 595 Miraflores

Peruvian cuisine. Nice spot to try Peruvian food. Recommendation is "Piqueo Azul.

Tanta

address: Av. 28 de Julio 888 Miraflores

Peruvian cuisine.

El Veridico de Fidel de Miraflores

address: Calle Colon 246 Miraflores

Unbelievably good Leche de Tigre.

La Casa Verde

address: Shell Street, 615

Vegetarian & vegan place in Shell Street.

McDonalds

address: Av. Oscar R. Benavides 140 (Diagonal)

Most of the fast food places are around Kennedy Park.

Campesino

address: Ovalo Higuereta

Campesino is not in Miraflores, but in Ovalo Higuereta (any bus in Benavides goes there). They have really good and greasy hamburgers, tacos, quesadillas, etc. Their best burger is probably the 'A Lo Pobre' that has burger, egg and baked banana for around S/12 and is sure to fill your stomach.

Burger King

address: Calle Manuel Bonilla Miraflores

You find most junk food places around Kennedy Park and Pizza Street.

Subway

address: Av. Alfredo Benavides 449 Miraflores.

Cheapest sandwich is called Barratisimo and costs S/6.

Tierra Santa

address: Calle Shell 354 Miraflores

Kebab, hummus and other Turkish specialties. They have an area where you can smoke waterpipe.

Rustica

address: Calle de las Pizzas 104 Miraflores.

Pizza & parilla.

Bembos

address: Av Jose Larco 1080 Miraflores

Bembos is the Peruvian version of McDonald's. They add avocado and banana to some burgers. It's really good.
Splurge
phone: +51 1 2428515

address: Santa Isabel 376

Central offers an eye-catching menu with inspiration from all parts of Peru.
Drink
Bars and clubs
For a bit of fun in Miraflores, try the small street between Parque Kennedy and Bellavista, locally known as the calle de las pizzas (Pizza Street). It is a big tourist trap, but on the other hand you are guaranteed to meet other travelers in high spirit.
At the end of Av. Larco you can find the LarcoMar amusement area, with spectacular views of the beaches, about 40 m below it, and the Pacific Ocean, and the usual western style shopping mall shops and fast food chains.
Crypto, heavy metal and hard rock pub on the first side-street of Calle de las Pizzas. Unmarked entrance, just a black door. They sell pitchers of rum & coke for about US$5. Excellent atmosphere if you're in the scene, but a bit intimidating for tourists who just wander in.

Café de la PazIs another excellent choice, right in front of the Kennedy Park. Peruvian-French food, in a very trendy, bohemian atmosphere. Excellent Pisco Sour.

Nebula, Gonzalez Prada 194 (between cuadra 50 and 51 of Av. Arequipa), Miraflores, is a disco with music from the darker part of the 1980s, quite close to Plaza Kennedy.
For jazz music, Miraflores holds a couple of good options: Jazz Zone, Avenida La Paz 656, and Satchmo.

address: Los Pinos 168, Miraflores

This gay club, nicknamed Vale Todo ("anything goes") lies in the heart of Miraflores and is usually one of the last clubs to close in Lima.
Coffee
And for all the coffee-addicts, there are a number of good options. Try Il Cappuccino , a new cafe in Miraflores. Manuel Bonilla 103, close to Parque Kennedy. Also close to the Parque are Café Z, about a block down Bajada Balta; and La Máquina, on the corner of Diez Canseco and Alcanfores, also about a block from the Parque.

Coffee time Miraflores

address: Calle Colon 122 Miraflores

Handmade Peruvian coffee.

La Postreria Café

address: Calle Enrique Palacios 1008, Miraflores

Coffee and sandwiches

True Artisan café

address: Calle Bolivar 153, Miraflores

Arabica

address: Calle Gral Recavarren 269

They have excellent premium Peruvian coffee.
Sleep
phone: +51 1 221 7966

address: Av. Generál Córdova

Cirque is a small but cozy 6-room hostel. Free breakfast and wifi, kitchen, three common areas (TV-room, terrace, and garden), bar, airport pick-up, 24-hour hot showers and reception, as well as safety lockers and bikes for rent. The hostel is a few blocks away from the beach, local food markets and Huaca Pucllana ruins. It is also the only hostel in Lima officially providing a camping site. You can pitch your tent in the garden for S/5, facilities use will cost you extra S/5 if required.

phone: +51 1 242-4350

Hostel in front of the main Miraflores park, with a great view. 24 hours reception, bilingual staff, full guest kitchen, comfortable common areas, free breakfast, TV room, free internet and WiFi, security lockers with built-in electronic outlets, surfboard and bike rentals.

phone: +51 14450476

Open 24 hours a day, this cozy little hostel is a lot like a guesthouse, providing personalized service and is just a short walk from the great nightlife of Lima. Fully equipped kitchen, comfortable rooms, and great service.

phone: +5184244315

Good location in Miraflores. Comfortable beds, free breakfast, and a nice relaxing garden.

address: Calle Colon 151

Fully renovated 1920s house. Private rooms, mixed dorms, outdoor patio with grill, full kitchen for your use, internet, TV and comfortable couches and living room area.

Red Psycho Llama Backpackers HostelAt Red Psycho Llama they follow sustainable practices throughout the hotel.

Casa del Mochilero

phone: +51 1 444-9089

address: Chacaltana 130a, 2nd floor

This place is more like a flat than a hostel, so it has a much more at-home and chilled atmosphere, with less than 20 beds. Was the original copied by "Mochilero Inn" next door, even down to the flags outside. Dorms from S/15, one private room with two beds. Kitchen, cable TV, internet S/2 per hour.

Mochilero Inn

address: Chacaltana 136

Friendly hostel with dorms from S/20. Kitchen, TV use. Cleaner than the hostel next door. Convenient stop in front of the hostel.

phone: +51 1 447 7748

address: Av. Comandante Espinar Nº 611

Popular hostel that gets rave reviews for good security. Offers airport pickup for a fee. Dorms from S/35 per person, doubles from S/77. Breakfast and internet included.

Flying Dog HostelSpacious rooms, TV lounge with DVD selection, internet, kitchen to use, friendly English-speaking Peruvian employees. Excellent doubles with private bathroom.

phone: +51 1-6512966

address: Av. Jose Galvez 576

Loki Lima is it in the heart of Miraflores, between the buzz of Parque Kennedy and the beautiful cliff top parks of the coast. This residence is decorated with a modern Loki twist around a laid back, fun atmosphere.

Teresa

phone: +51 940607840, +51 1 2508739

address: Mariano Odicio, 326

Run by a friendly old lady who has a couple of rooms to sleep, shared bathroom. There is wi-fi, and every room has a refrigerator. She says herself that the neighbourhood is safe, but she also takes security measures. Cleaning is done by the guests, but it is relatively cheap.

phone: +51 1 242 5665

address: Calle Berlin 259

Kokopelli was founded and run by 4 guys from Holland and Peru. Great bar on the roof, and a nice hangout area downstairs. Close to most things in Miraflores, and not a far walk to the sea. Multilingual, friendly staff. Big storage lockers, and clean rooms. Great breakfast provided at a cafe around the corner. Hot showers.

phone: +51 1 241-5002

address: Av. Alfredo Leon 158, Miraflores, Lima

Well-run hostel with a family atmosphere in a quiet area. Paola, the manager, has a wealth of information on Lima and Peru, and speaks Spanish, English and French. Paola is very concerned about security and takes measures to keep the hostel secure for her guests. She has many tips for helping guests stay safe while visiting Lima. She will arrange secure taxi transport to and from the airport. She will arrange inter-city bus tickets as well. Kitchen, Breakfast, Wi-Fi, cable TV, security box, hot water.

Miraflores apartment for tourists

address: Av. Arequipa

Cozy 1-bedroom self-catering apartment in the heart of Miraflores.
Mid-range
HQ Villa

phone: +51 1 5612320

address: Av Independencia 1288

Plenty of amenities and distinctive common areas.

address: Malecon Balta 810

3-bedroom, 3-bathroom with 700 m² rooftop terrace. Sleeps six.

Bellavista de Miraflores

phone: +51 1 445-7834

address: Jr. Bellavista 215

Nice mid-price place in central Miraflores.

phone: +51 1 2177000

address: Malecón de la Reserva 615
Splurge
Thunderbird Hotel Suites & Casino

phone: +51 1-616-3131

address: Av. Alcanfores 475

Adjacent you will find Fiesta Casino Benavides, a quality establishment with 3 floors of gaming space and nightly live entertainment.

phone: +51 1 610 4000

address: Av. Malecón de la Reserva, 1035 Miraflores, Lima 18
Connect
Internet
Parque Kennedy has free wifi internet access. It doesn't work on all phones though.
By mail
The new postcode for Miraflores is 15074 but the old postcode is still in use and more recognizable as 'Lima 18'.
phone: +51 1 5115000

address: Av Petit Thouars Nº 5201, Miraflores 15074
phone: +51 1 2427899

address: Av Jose Larco Nº868, Miraflores 15074
Other
phone: +51 1 617 7272

address: Av. Larco Nº 400

phone: +51 1 445 9400 or +51 1 574 8000 (24 hours)

address: Módulo 10, Plaza Principal