Minsk Oblast
Minsk Oblast
(
Belarusian
: Мінская вобласць) is a region in the central part of
Belarus
.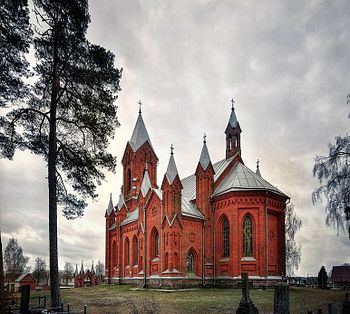 Cities and towns
Myadzyel — a gateway to the lakes of Narachansky National Park.
Molodechno — an industrial city that used to be the center of a separate oblast until their number was reduced from 12 to 6 in 1960.
Nesvizh — a historical town with a castle and a huge park from the 18th century.
Other destinations
Khatyn' — memorial complex on the spot of the village savagely burnt during World War II
Narachansky National Park — a natural woodland reserve with lots of lakes in the northern part of the region
Snou — a country estate from the early 19th century