Mysore

Mysore
, officially
Mysuru
, is the second-most populous city of the state of
Karnataka
,
Southern India
. It was the capital of the
Wodeyar
dynasty, and is considered to be the cultural capital of Karnataka. Mysore is among the cleanest and best planned cities in India.
Understand
Mysore's recorded history dates back over a thousand years. Its name has a mythological origin. According to Hindu mythology, the demon
Mahishasura
was slain by the Goddess Chamundi at the place where present-day Mysore is located. A statue of Mahishasura stands on Chamundi Hill on the outskirts of the city.
In later times, the city rose to prominence when it became the capital of a breakaway vassal state of the Vijayanagara Empire, ruled by the Wodeyar family in 1584. In 1610, the king Chamaraja Wodeyar shifted the capital to nearby
Srirangapatna
. Hyder Ali, who was a commander in the army, usurped power in the late 18th century. Hyder Ali was succeeded by his son Tipu Sultan, who fought and lost a war with the British, dying in battle in 1799.
The British restored the Wodeyars as their puppet rulers and shifted the capital back to Mysore. The Wodeyars had substantial internal autonomy and the Kingdom of Mysore (which comprised a large portion of present-day Karnataka) was one of the best administered in India. After independence, the kingdom was merged into the Indian Union and the capital of Mysore state was moved to nearby
Bangalore
where the British maintained their army. The name of the state too was eventually changed to "Karnataka" in 1973.
The dynasty is still well loved and the people of Mysore are still nostalgic for the grandeur of the earlier times. The palaces built by the Wodeyars and the annual celebrations of Dusshera are holdovers of that period.
Mysore has evolved from being a sleepy and quiet city to one that has become the most important in the state after Bangalore. The malls, apartment complexes, new and improved roads, supermarkets the advent of IT and BPO firms and a growing young and dynamic workforce reflect the transformation of the city in the 21st century. The regal city is striking a balance between olden times and modernity, resulting in the city being both old and new.
Get in
By plane
Mysore AirportMysore has its own airport, . Scheduled passenger service has been on-and-off since the airport's refurbishment in 2010; however, as of September 2017, regional airline TruJet links Mysore to Chennai, with connecting service to Hyderabad.
The nearest international airport is located in Bangalore (
BLR
), 185 km northeast.

By train
Mysore Junction is the city's main station, and there are daily trains plying the route to Bangalore.
Mysore is well connected to Bangalore, with about 18 pairs of trains between the stations on a daily basis. Express Trains like 12007/08 Chennai Shatabdi, 16231/32 Mayiladuthurai Express (via Trichy), 16215/16 Chamundi Express, 16235/36 Tuticorin Express (via Madurai), 16021/22 Chennai Kaveri Express, 16591/92 Hampi Express, 16219/20 Tirupati Express, 16535/36 GolGumbaz Express (via Hubli, Bagalakot), 16557/58 Rajya Rani Express, 17307/08 Basava Express (via Gulbarga, Solapur), 12613/14 Tippu Express, 16023/24 Malgudi Express, 17325/26 Vishwamanava Express (Hubli) ,16227/28 Talaguppa Express and 3 sets of passenger trains connect Bangalore to Mysore on
a daily basis.
Apart from the above, 16209/10 Ajmer (via Kalyan Ahmedabad, Vadodara Biweekly express, 22817/18 Howrah (via Tirupati, Vijayawada, Bhubaneshwar Weekly Express, 12257/58 Bagmati Express (weekly)(via Chennai, Nagpur), 22681/82 Chennai Express (weekly), 16229/30 Varanasi (Via Guntakal, Daund, Itarsi )Express (bi-weekly), 16217/18 Shirdi Express (weekly), 12975/76 Jaipur Express (via Secunderabad, Nagpur, Bhopal) (bi-weekly), 16517/18/23/24 Karwar Express (tri-weekly) also connect via Bangalore to Mysore.
Mysore is connected to Mumbai through 11035/36 Sharavathi Express (weekly), Delhi through 12781/82 swarna jayanthi Express (weekly), Shimoga by 16201/02 Intercity Express (daily) & Dharwad/Hubli by 17301/02 Express (daily) apart from few other passenger trains to Shimoga, 4 pairs of passengers to Chamrajnagara, and one passenger to Bangalore via Shravanabelagola.
Though 16021,16232,16236,16591 & 16535 are night-time trains, having Sleeper accommodation, day time AC chair car fare of ₹260 is levied on all these trains between Bangalore and Mysore, to attract more passengers to travel by train on this section in 3 tier AC class. Shatabdi fare between Bangalore and Mysore has also been fixed at a flat fare of ₹300 for the same reason
The fastest and possibly the most comfortable way to travel between Mysore and Chennai is by the Shatabdi Express, which covers the Mysore-Bangalore leg of the journey in 2 hours, and the Mysore-Chennai section in 7 hours. Although more expensive than other trains, all of the Shatabdi's coaches are air-conditioned, and meals, snacks and a bottle of mineral water are included in the cost of the fare.

By bus
Buses run every 5 minutes from Bangalore. There is a choice of air-conditioned and ordinary vehicles. During the weekends, these buses can fill up, but most do not allow you to purchase your tickets in advance. However, buses to Mysore are available constantly so finding a bus with seats is never a problem. The KSRTC (Karnataka State Road Transport Corporation) buses are very comfortable, especially the Volvo (Luxury) buses. A one-way ticket from Bangalore to Mysore costs ₹250. One can get a bus for Mysore from the satellite bus terminus on Mysore road. Rajahamsa buses are Non-AC and tickets cost about ₹200.
KSRTC also runs Flybus (Volvo Air conditioned buses) between Bangalore International Airport and Mysore Bus stand. Buses are run at an average frequency of 90 min from Airport round the clock and timings and reservation for same available in https://ksrtc.in . These buses charge a fare of ₹800 between Bangalore Airport and Mysore per person
Mysore has two major bus stands. All KSRTC buses arrive and depart from the Central bus stand (aka suburb bus stand), while local buses use the City bus stand.

By car
Mysore is approximately 140 km from Bangalore, with a 4-lane highway (2 lanes in each direction) connecting the 2 cities. The traffic is fairly heavy but the drive is comfortable apart from the unmarked speed bumps that show up at random intervals. As of July 2011, there are approximately 25 to 30 speed bumps. The distance and bumps make you reach Mysore from Bangalore in 3½ hours by car. Some speed bumps are not even marked by zebra crossing or no symbols to indicate the speed bumps.
You don't really need to hire a car and driver while staying in Mysore, as all the tourist sites are walking distance or a cheap ride by rickshaw. Alternatively, if you feel the need to have a car and driver during your trip, it is very easy to arrange it once you arrive.

By bicycle
Suitable for fitness freaks only. It is around a 140km bike ride from Bangalore.

Get around
Getting around in Mysore is cheaper than most Indian cities.
By hitch-hiking
Hitch-hiking
: Taking a lift, most of the locals(mainly 2 wheelers) are very helpful and generally stop to give a lift. Might be difficult on the main arterial roads because of the Traffic Police as helmets are compulsory for pillion riders as well.
By bus
City buses originate from a separate City Bus Station 2 km from the Railway Station.
Frequent bus service is available to all major tourist and residential areas of the city.
Volvo
air-conditioned buses are available to Chamundi Hills, KRS-Brindavan Garden, Zoo, Infosys, and the European Quarter (
Gokula
).
By car
Tourist cabs
are your best option if you plan to tour the city all day or go to neighbouring towns like
Srirangapatna
. Costs about ₹9 or ₹10 per km. A day-long hire to cover the most popular points, ending with Brindavan Garden may cost ₹1200 to ₹1600 for a non-AC Indica type vehicle. App based cab services like Ola cabs and Uber are also available.
There are many car rental companies available.
By auto-rickshaw
Auto-rickshaws have meters, but drivers politely refuse to turn down the meters especially at railway stations, bus stations etc. The more the driver suspects that you are a tourist judging based by your attire, looks and luggage, the less the chance that they will agree to use the meter. Price is ₹11 per km, with a minimum fare of ₹25. Try to insist on using the meter; threatening to call the police sometimes works when the rickshaw driver pretends that the meter is broken and wants a flat fee.
At the railway station or city bus stand, go straight to the
prepaid auto-rickshaw
counter and tell them your destination (you have to pay a rupee (₹1) for this service). They will give you a slip with the fare printed, along with the destination and auto rickshaw registration number. When you arrive at the destination you just pay what is printed on the slip.
You can always get the help of a traffic police officer to negotiate with the auto driver. They are really helpful.
By horse-drawn carriage
Horse-drawn carriages (known as a
tanga
) are a common sight and way of getting around the tourist hotspots in Mysore, especially the landmarks surrounding the palace.
Orientation
The different areas of Mysore are usually understood by the locals in the following way:
Mysore North: Gokulam, Hebbal, Metgully and Bangalore Road.
Mysore South: Mananthavady Road, Ooty Road, J.P.Nagar and Kuvempu Nagar.
Mysore East: Bannur Road, Siddhartha Nagar, T.Narasipura Road, Teresian College area, Zoo Garden, Karinji Lake and ATI.
Mysore West: Hunsur Road, Yelwala, Jayalakshmipuram, Bogadi Road and University area.
Mysore Central (downtown area): Yadavagiri, Railway Station Area, K.R.Circle, Palace area, Devaraj Market, Urs Road, Bus Stand area and JSS Hospital area.
See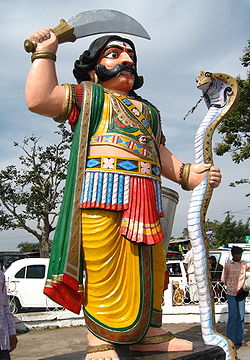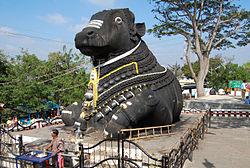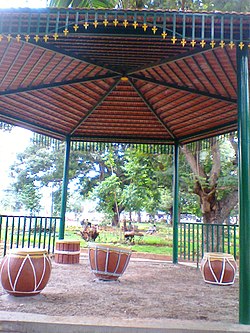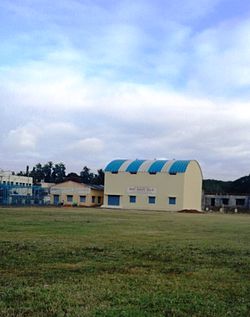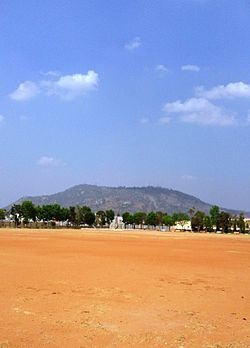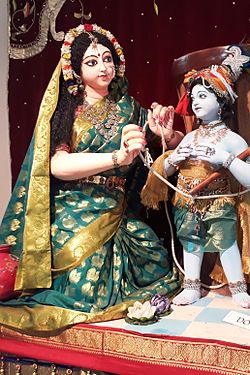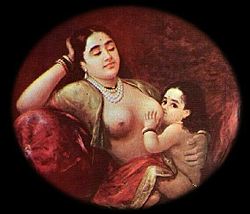 Jaganmohan Palace and Art Gallery

phone: +91 821 242 3693

address: Opp City Bus Stand, Jagan Mohan Palace Road, Chamrajpura

A former palace that has been converted into a wonderful art gallery and function hall. The palace for some time was home to the Wodeyar dynasty. The art gallery features famous paintings of many styles, including Mughlai, Mysorean and European. The most prominent works are those of Raja Ravi Varma, which are over 100 years old. The walls of the building however, have growing cracks and is increasingly show signs of decay. It is major need of a renovation.

Jayalakshmivilas mansion

address: Manasagangotri

It was built by H.H. Vani Vilasa Sannidhana ( Maharani Regent of Mysore: 1895-1902) for her daughter Jayalakshammanni. ( Eldest daughter of HH Chamaraja Wadiyar - Maharaja of Mysore:1881-1894). It has around 200 rooms, an exotic dancing hall and a kalyanmantap with intricately carved wood pillars.It is converted into a museum and it stores artifacts pertaining to local folk and performing arts, tools and object of various artisans and other archaeological findings. Princess Jayalakshmmanni was married to her maternal uncle. Dewan Sir M. Kantha Raja Urs. After independence their son-in-law Sirdar K. Basavaraj Urs sold the property to the University of Mysore for starting its postgraduate center and the then Vice Chancellor Dr. K.V.Puttapa christened the place as Manasa Gangothri.

phone: +91 821 247 0444

address: Lalitha Mahal Palace Road

Another palace that has been turned into a five-star hotel. It served as a royal summer residence for the Viceroy to India in the late 19th and early 19th century. You feel the antique-style grandeur and regality when you stay here. Guests should visit the hotel during the afternoon since they serve a great British high tea. It is situated close to the Chamundi Hills.

Mysore PalaceIntricately carved rosewood doors and ceilings some with inlaid ivory work, marble figurines, collections of caskets, paintings of the members of the royal family and other objects of personal use exhibit such opulence, and over time have been preserved remarkably well. The guards quick out the public from the palace premise (gardens) around 6PM to prepare the 'light and sound' show in the evening. That show is in Kanada language only (March 2018), making less interesting for foreigners. Ticket counter opens at 4:45PM for the show after 7PM, price is ₹50 for both. The show lasts about 30 minutes, and finishes by an impressive illumination of the palace of 100,000 bulbs. Entry is on the south side. You are required to leave your shoes outside before entering at a cost of ₹2 per pair. Reverse osmosis water filter facilities are present as a convenience.

phone: +91 821 252 0302

address: Sri Chamarajendra Zoological Gardens, Zoo Main Road Indiranagar

The zoo was established under royal patronage in 1892, making it one of the oldest in the world. Mysore zoo has had a successful breeding program and houses animals from more than 40 different countries and along with native Indian fauna, including Royal Bengal tigers, white tigers, elephants, fallow deers, Himalayan black bears, Gaur (Indian bison), white peafowl and African rhinos. The zoo is also home to many other exotic creatures from around the world like Barbary sheep, giraffes, hippos and gorillas. The zoo encompasses Karanji Lake, which attracts several species of migratory birds during the breeding season including painted storks, pelicans, and darters. Other attractions include the botanical Garden with 35 species of exotic ornamental plants and 85 species of trees from India and abroad. Visitors can treat themselves to snacks and tender coconut that are available inside the zoo. Excellent mementos are available in a souvenir shop. Vehicle parking is available in an open area opposite the zoo. The parking fee collected is ₹50 for bus, ₹30 for mini-bus or tempo, ₹10 for cars and ₹5 for two wheelers.

Rabindranath Nath Tagore Layout

address: Near Lingam Budhi Lake, Ring Road

Beautiful modern township. Ideal for evening walks. This surprisingly spacious location has become the target residential area of the rich and famous. Their interior alleys are as wide as highways.

Toy Train

address: Banni Mantap Grounds

Children's garden, huge stadium, playgrounds etc. The toy train service here is not very good. They run the train only when there are enough children to ride it.

Chamundi Hill Lookout View Point

address: Chamundi Hill

The lookout provides an aerial view of Mysore, allowing you too see the entire white city and surrounding forest in all its glory. There are a few binoculars at the lookout point, though you would need to pay to use them.
Temples, ashrams and churches
Chamundi Hills

phone: +91-821-259-0027

A temple of Goddess Chamundeshwari (or Chamundi Devi). The huge Nandi sta top is available. Atop the hill, Goddess Chamundi's idol is placed in a beautiful temple with marvelous architecture. It is a plastic free zone. Wheelchair access to the temple is available. Air Conditioned Volvo buses are available to Chamundi Hill and back from the city bus stand every twenty minutes. Bus 201 is climbing up (₹20), but if you want to take all steps, prefer bus 204 which take another route passing 800 m from the first step (₹8 only).

Datta PeethamSri Ganapati Sachchidananda Avadhoota Datta Peetham is an ashram in Mysore. It has beautiful gardens with bonsais among other plants. You can buy some herbal tea for an infusion, grown in the gardens.

address: Uthanahalli Village

The ashram is set in a very scenic and spacious paddy field. Yoga classes and meditation practice. They organize frequent yoga camps lasting one week at the most.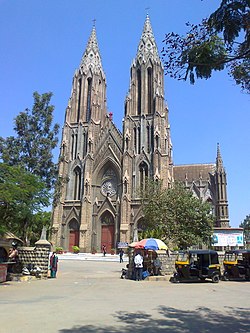 St. Philomenas ChurchA beautiful cathedral, reminiscent of medieval architectural style, is one of the largest churches in the country. Built in the Gothic style, the Church is an imposing structure with stained glass windows and lofty towers. The renovation, still going on in March 2018, may not please everyone: it gives a kitsch style 'à la Disneyland', especially from the exterior. The interior can now be visited. Renovation is expected to last until late 2018.

Buddha TempleTwo golden Buddhas, ten red little Buddhas and one statue of Dr.Ambedkar. Cute and photogenic circular building. Very good place to meditate.

Jwalamukhi Tiruparasundari Temple

address: Uttanahalli, Off Nanjangud Road

One of the old temples of Mysore, Jwalamukhi Tirupparasunadri is also an incarnation of Goddess Parasakthi, the universe creator. As per legend, the demon Mahisasura had a boon that if anyone would kill him and blood spills on the ground, Each drop of blood will create a Mahisasura. Hence, during the process of slaying the demon, Goddess Chamundi consulted the help of Devi Tirupparasundari, who ensured that the blood drops do not touched the ground, by drinking every single drop of the blood falling out. Thus, the demon was completely destroyed The Goddess stayed on the foothills of the hills, ensuring protection to all the devotees around the town.
Parks and gardens
Mysore has about 180 parks and playgrounds. Most of the residential areas have their own small parks: e.g. Ambedkar Park in Jayanagar has a 500-metre perimeter footpath. The newly built Andolan Circle Park has a walking track that takes five minutes for one round. This park is near Kuvempu Nagar. But many Mysoreans prefer to walk around the many lakes which pepper the landscape such as the central Kukarahalli Kere by the University where the journey around is about 4.5 km. Another is the Lingabudhi Kere, which has a beautiful footpath with bamboo forests and again takes more than 20 minutes for one round. This park is a desirable neighbourhood to the southwest called Rama Krishna Nagar, 5km away from the city centre.
Happy Man ParkThe Happy Man Park near Kamakshi Hospital, some three kilometers from the Railway Station, is a very popular hangout of children and parents. The park is quite compact in size but contains a mini zoo and many hens and ducks roam around the lawns freely. The park is landscaped with a little stream and 'wooden' bridges. Music is played through loudspeakers scattered around the park. The park is open from 4:30PM to 9PM and the crowd are quite big around 6PM. It is also open for a while in the morning for the benefit of joggers. The main attraction of the park is a statue of a 'Happy Man' with a potbelly. The statue resembles Maitreya or Laughing Buddha, quite popular in Southeast Asian countries.

Karanji KereA small lake inside the city. This is a favorite spot for romantic couples. You can go for a small trip of boating. The lake is surrounded by green trees and you can also see the various variety of birds like pelicans and painted storks on the island in Karanji Kere. In local language Kere means Lake and thus a Lake by the name of Karanji is called as Karanji Kere. The Area is now named as Nature park. The park has an aviary, which hosts peacocks and other species of colorful birds. A Little inside, there is a tall watchtower, from where one can see entire lake and birds on tree tops. On the periphery of the lake, there is a walkway of around 2.6 km. At the end of the walkway, there is a butterfly park.

Brindavan GardensGardens and musical fountain at the Krishna Raja Sagar Dam. At 25 km from the city, the garden has seen better days. The garden has a variety of flower beds and water fountains running the length of the garden. More than half the fountains aren't working. On the left side of the river is the garden, on the right is the musical fountain area. One can take a motor boat to cross the river at ₹20 per head one way or walk across the pathway. At 7PM the "musical fountain" light and music show begins. This is in a swimming pool sized pond, the dance of the fountains has no coordination to the music being played. There is a stadium style seating to watch the fountains. If you want to go here via bus, the bus stop's name is Main Bus Stand, KR circle. Bus number 303 leaves approximately every 5 minutes and takes 45 minutes to the end of the line where the gardens are situated. Late October to early February sees a lot of school picnics. Bus loads of school children descend on the garden during this time.
Museums
Folk Art MuseumFounded in 1968 and located in the University of Mysore campus, the museum has over 6500 folk art and folklore articles on display and exhibits arts and crafts from all over the state of Karnataka. It is housed in Jayalakhmi Mansion situated at Manasa Gangotri. The museum has detailed exhibits of "Yakshagana" and "Puppet art". Closed on Sunday.

Melody WorldEstablished in October 2010, this unique wax museum is based on musicians and musical instruments from all over the World.

National Museum on Natural History

phone: +91 821 244 7046

address: Near Nandhini Milk Dairy, back side of Postal Training Centre

Has exhibits on plants, animals, and geology of the southern region of India. They conduct a show on intervals. They also have a cute watch tower for bird watching. The museum is situated in a beautiful garden. You can even visit the place just sit to in the gardens in the lush green surroundings. This facility is run by the central government of India and there is no entrance fee.

Oriental Research InstituteFormerly known as the oriental library, it was started in 1891 and contains over 33,000 palm leaf manuscripts.

Rail Museum

address: Near the back gate of the railway station.

Exhibits vintage locomotives as they were in use. The second of such museum set up after the Rail museum in Delhi. The Museum is located near to railway station, The major attraction of the museum is the wagon used by Queen of Mysore. There is a small toy train. The museum is small one and can be visited while arriving or leaving Mysore during working hours.
Do
Climb the Chamundi Hills by stepsOnly for fitness freaks. Start early in the morning to get a good view of the city as it rises from slumber while getting good exercise at the same time. Bus 94 or 204 from city bus stand will bring you to the crossing to NH766. It is then only 800 m to the first step, just follow the signs.

DasaraDasara is the state festival of Karnataka, carried over from when it was celebrated by the Wodeyars in grand style. On all ten days of the festival (celebrated in September and October), the Mysore Palace is illuminated with over 100,000 lights. Music and dance events are held during the period too. On the final day a procession of the state's guards lead the Goddess Chamundi seated on a golden howdah mounted on an elephant. The procession is followed by various tableaux, a visual treat rarely seen anywhere else in the world.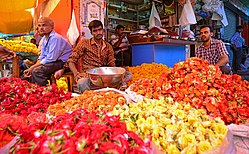 Devaraja Market LabyrinthThe covered Devaraja Market near the railway station is a sight in itself. There are numerous tiny stalls selling foodstuff, vegetables, jewellery and color powders. Walking inside the market gives you a maze experience. You need one hour to explore it fully and night is the most suitable time for a gentle stroll inside the market.

Jog @ J.P. Nagar ParkTake Bus No. 13 to J.P.Nagar and get down at Police Booth stop. Turn left and walk for 100 m. There is a jogging track near the library. It is more than 700 m long. This park is near the J.S.S. School. There is a Brahmakumari temple in the same locality. Chamundi Hill looks like a sleeping woman from this ground.

Rajayoga @ Brahmakumaris

address: Yelwal

Yoga classes, meditation practice and free food. Many beautiful buildings set in a lush green surroundings. The Mysore facility is the south India headquarters of the Brahmakumaris.

Ride the Toy Train

address: Children's Park @ Banni Mantap Grounds

Take any bus going to Bangalore side and get down at St. Philomena's college. You can walk inside the Banni Mantap grounds which is extremely spacious.

University LakeVisitors can take a pleasant morning or evening stroll at the University Lake, Kukkarahalli. The perimetre is 3 km long.

Walk @ Lingam Budhi LakeTake a bus to Lingam Budhi village (No.94.B by 7AM from the city bus station) and have a nice walk on the embankment of Lingam Budhi Lake. It will refresh you beyond description. This is a one hour walk and ends up in Lingam Budhi village near the ring road. The famous University Layout is a residential suburb of this area. You can proceed another 300 meters, cross the ring road and visit the majestic Rabindranath Tagore Layout. An easier option is to visit Lingam Budhi park on the other side of the park which can be accessed by bus number 62 or 61 which are more frequently available from the city bus station. Alight at the last stop and walk to the park gate some hundred meters away. This park has a 1.3-kilometer long perimeter and there is a lush green growth of bamboo trees all over the park. Birds of Lingam Budhi lake can be more easily spotted from this side.

phone: +91 64385551

address: Utthanahalli village, near Tripura Sundhari temple, APMC Yard, Ooty Road.

Osho Sannidhi, Utthanahalli is situated behind the Chamundi Hills. The road to Utthanalli starts from the APMC Yard on Ooty road. Ask for Tripura Sundari temple in the village centre. Drive one km in the paddy fields to reach Osho Sannidhi Ashram. They conduct regular yoga and meditation camps. Food and accommodation is available in the ashram on payment of ₹500 per day.

Photo session at Court Park

address: Opposite District Court coplex

The court park or what is officially called 'Manuvana Park' is a twin park with a lot of photo opportunities. There is more maintenance and so the park is more beautiful. Water sprinkling is very effective to the level that you have to shift your seating quite effective. There are swings and other kid attractions also. Another thing the availability of vendors who give fruits in potpourri for ₹20. Lunch or 'Ootta' is also offered at the same rate even though the average rate is ₹60 in Mysore.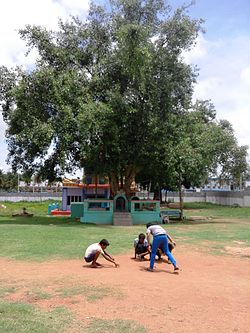 Meditate at Anjali Ashram

phone: +91 8212473226

address: Chamunid Hill Road

Anjali Ashram has a unique architectural design. The entrance to the ashram is marked by an outer mandapa. On both sides of this mandapa, there are two footpaths in a curved fashion taking you to the inner area directly. If you walk directly through the mandapa, you reach another structure used for meditations and prayer meetings. Then comes the hostel for inmates. Then comes the sanctum. The last building is the sanctum sanctorum containing the chapel and the residential arrangements for the inmates. The small cottages for the inmates are built on either side of the sanctum sanctorum. There is a footpath that takes you directly to the other gate from the sanctum sanctorum.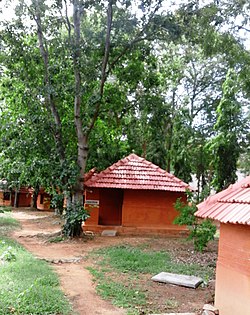 Walk around Kukkarahalli LakeThe perimeter is 3.6 km. There are many birds to see and the footpath is well maintained with small gardens around it.

City watch at Hardinge Circle

address: Aarugatu junction

Hardinge Circle has been renovated recently with marble seats on three sides and cement seats on three sides. It is very pleasant to sit in this intersection watching the traffic of six roads merge without signal and other types of control. The seats on the southern side are more sylvan and shady. The seats on the northern sides are modern and with a background of manicured lawns. The eastern side is only for people awaiting a bus to Bannur village.
Learn
Mysore is a significant educational hub, the foundations for which were laid by King Krishnaraja Wodeyar IV during his enlightened rule. Today, the city can boast of seven engineering and two medical colleges. The first engineering college established in Mysore was the National Institute of Engineering in 1946, the second oldest in Karnataka (after UVCE Bangalore). Medical education formally began in 1930 when the Mysore Medical College was transferred from Bangalore to Mysore.
Mysore is well known for its prowess in Sanskrit, the mother language of many Indian languages. The city is occasionally referred to as the Sanskrit capital of India. A Sanskrit daily newspaper called 'Sudharma' is published from Mysore for a nominal price of ₹1.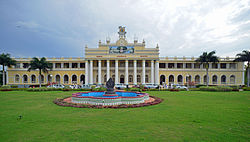 All India Institute of Speech and Hearing

Central Food and Technological Research Institute

Central Institute of Indian Languages

Defence Food Research Laboratory

Mysore UniversityMysore University has the distinction of being the first university established in Karnataka, the sixth oldest in the country, and the first one in India established outside of a British province. Krishnaraja Wodeyar IV took the initiative in founding the university. It was named Manasagangotri (literally meaning "fountainhead of the Ganges of the mind") by the poet laureate, Kuvempu.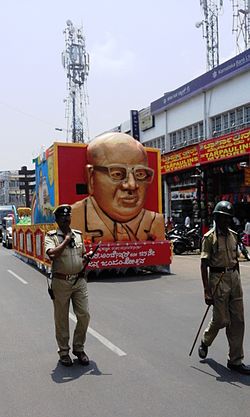 Buy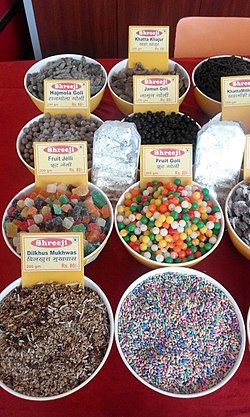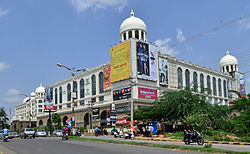 Mysore is famous for silk sarees (Mysore Silk), sandalwood carvings and the many varieties of perfumed incense sticks. Mysore's marketplaces can be a good place to start, like Ashoka Road, Sayyaji Rao Road and from a mix of Western and Indian traditional shopping head to Devaraj Urs Road. To experience one of India's best markets head to Devaraja Market where tourists and locals alike shop for daily fruit and vegetables as well as the rows and rows of flowers and various spices. Devaraja market is on Dhanwanthri Road.
On the east row of the Devaraja Market, there is an oil shop with two brothers, Azam and Adil, who always pull in tourists for a nice conversation and maybe some chai. They have some good recommendations for food and things around the city so give them a visit. Their shop has a row of the watercolor powder, about 1/3rd from the north end.
Be warned, however. There are quite a lot of perfume sellers that sell inferior goods, don't be tempted by nice boxes and free gifts. As a rule, if it looks like a bargain, the perfume is poor quality. The real stuff is normally found further from the centre, but is mostly for export.
Agarbathis (Incense)
Cauvery Arts and Crafts Emporium, Sayaji Road - Sandalwood figurines and caskets
Chenapatna Dolls and Wooden Toys
Traditional Deck of playing cards

Sapna Bookstall

address: near Railway Station

For books, toys and other gifts.
Eat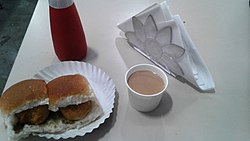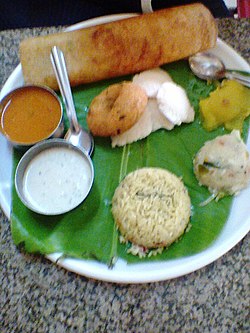 Mysore is known for the traditional sweet, the
Mysore Pak
. Mysore Pak is a sweet dish generally cut into rectangular pieces and is made out of Gram flour, sugar (or jaggery) and lots of ghee. Sold all over the city although arguably the best Mysore Pak from Guru Sweets near the small clock tower.
South Indian breakfast favourites like idlis, sambars, masala dosas are widely available and quite good. It is not clear if the
Mysore Masala Dosa
(a fermented crepe made from rice batter, black lentils, potato, and onions) originated in Mysore, but you can try asking. You can find some of Karnataka's specialty dishes like:
Bisibele Baath - Made of rice and lentils with a lot of local spices. This is one of the most sought after dishes of Mysore. It is served hot and usually costs ₹25 in an average restaurant.
Idli Sambar - Different from Idli and Sambar. Since the idlis are put in a bowl with steaming sambar poured over them, the aroma and spicy effect is marvellous and costs less than ₹20.
Masala Poori - This is the most favourite food item of the Mysorean people. You can see young boys selling these 'chat' items on the sides of the pavement with all the ingredients beautifully arranged on wicker stools. Just for ₹15, you get crispy poories along with some ten to twelve spices mixed in a hot 'pani' background. The whole thing is an experience to undergo. Some restaurants have separate 'chat' sections selling Pani Poori, Masala Poori, Bombay Chat and other varieties.
Raagi and Akki Rotis - They are similar to tortillas but made of raagi (English: coracan, finger Millet) or rice flour along with black cumin, asafoetida, fresh coriander, green chillies and finely chopped onions.
Raagi Mudde – It is a staple food in some of Kannadiga households in the Cauvery Basin. It is made by cooking raagi flour in water and later rolling it into thick consistency balls. Raagi Mudde is swallowed and not chewed after dipping into ghee and sambar.
Restaurants
Gayathri Tiffin Room

phone: +91 90081 87913

address: Chamundipuram Main Road, Narayan Shasthri Rd, Chamundipuram, Bettadpura

Tasty snacks, dosas and coffee. Iconic for breakfasts. The ambience and design of the restaurant is a bit basic but it retains an old school charm.

Suvarna Shanthi Sagar

address: Kuvempu Nagar Complex

Vegetarian lunchː 12:30PM to 3PM, vegetarian dinnerː 7PM to 11:45PM.

Green Leaf

phone: +91 821 655 0857

address: 2813 Kalidasa Rd, Vani Vilas Mohalla

A variety of tasty vegetarian South Indian, North Indian and Chinese though it can get crowded on the weekends.

Hotel Govardhan

address: Sri Harsha Rd

Hotel Mylari

address: Ittigegud

Very good Masala Dosa (a fermented crepe made from rice batter, black lentils, potato and onions) at ₹35.

Hotel Siddhartha

address: Guest House Road, Nazarbad

Kafe Mallige - Nageetha Complex, Vishwa Manava Double Road, Saraswathipurm
Little Woods- Opposite Jockey Quarters, Chamundhi Hill Road No 1. Little Woods is a vegetarian bistro a new restaurant that is set on the Chamundi Hill Road. Beautiful environs and a homely setting Has four seating options: rooftop, garden, road view and closed.

Nakshathra (Hotel Roopa)

address: B.N. Rd

Nalpak Vegetarian

address: Near Cafe Coffee Day, Urs Road. Turn left to Dewan's Road

Good hall with a view upstairs.

Hotel Nalapak

address: Kuvempunagara North, Saraswathipuram

Multi-cuisine restaurant which specialises in South Indian food.

Pepe's

phone: +91 9986079360

address: Shenoy Sadana, 108, 9th Main, 3rd Cross

Pure vegetarian restaurant serving South and North Indian, as well as some Indo-Chinese.

The Sixth Main

phone: +91 821 428 7786

address: 2830/1, 6th Main Rd, Vani Vilas Mohalla

Small in size with a casual dining vibe but has a good vibe. Popular among both foreigners and Indians. Serves decent Thalis and Indo-Chinese.

Sambhrama Restaurant

address: Opposite Nethradana Hospital, Ballal Circle

Good place for dosa, uppittu and other snacks. Their Akkirotti is a specialty.
Non-vegetarian restaurants
City deli this small restaurent is situated on kalidas road near empire hotel. Coffee & sandwiches are also good.
Corner House in Vontikoppal is a nice place for ice creams
Edelweiss The Austrian Cafe parallel to Kalidasa Road, has great food at very affordable prices and authentic, heavenly cakes baked by an Austrian. The kitchen is open so you can see your food being cooked.
Hanumanthu Mess - Mandi Mohalla. A small place that specialises in a macro-style cooked mutton pulav and mutton chaps, available for early breakfast and lunch. Natti (Chicken) Pulav on Sunday morning only. Non-vegetarian.

McDonald Restaurant

address: Near Mandovi Motors, opp. Railway Station

Walk straight towards the petrol pump
Sixth Main is a restaurant and Coffee Shop parallel to Kalidasa Road. Popular with non-Indians. The ambience is quite relaxing.
Spices & Sauces - B.N. Road, Hardinge Circle. The best place to have some spicy non-vegetarian food. Even Mysore cuisine is worth trying.

Tina's Café

phone: +91 94498 18668

address: 3rd Main Rd, Vani Vilas Mohalla

Hearty homemade food. Relaxing ambience.

Suvarana Bhavan Vegetarian

phone: +91 8214256333

address: Ballal Circle

Bisibele bath, Kara bath, Kesari bath. etc.

Aramana Restaurant

address: Opposite City Bus Station

Good quality vegetarian food and good ambience.

Nahar Restaurant

address: opp. Devaraja Market front gate

Spacious hall upstairs.

Adayar Ananda Bhavan

phone: +91 750004736

address: Railway Station front gate

₹30 for tea (average quality). ₹85 for Masala Dosai (good). Instead of sambar, dal curry is given.
Drink
Mysore is in Karnataka state where the liquor laws are among the most liberal in the subcontinent. Most international brands are readily available. The city is lined with bars and other restaurants serving liquor; there are around ten pubs in the city. Some of the recommended places include:
Bopy's Pub

address: Hunsur Road, behind Infant Jesus church.

Cocktail Circuit Lounge Bar

address: Near Mysore University

Dynasty Restaurant Sri Harsha Road

Fluid Pub

address: near hsbc bank, kalidasa Rd

Keg Pub, opposite the Suburb Bus Stand.
Lobo's, Kuvempunagar Double Road, opposite Bake Point, Saraswathipuram.
Opium Pub, Pai Vista, opposite to the Suburb Bus Stand.

phone: +91 99015 00055

address: Hunsur Road

phone: +91 821 4252228

address: #16, Kalidasa Road, J.L. Puram

A North Indian vegetarian restaurant, also serving North Indian food, Chinese dishes, tandoori delicacies and chaats.
Road Pub, Hotel Sandesh The Prince, Nazarbad

phone: +91 821 2522202

address: B.N. Road, Hardinge Circle

One of the best lounge bars in Mysore.
Night life
There is no night life in Mysore and no one understands the phrase 'night life'. Shops and restaurants down their shutters before 10PM. Restaurants do not open early in the morning, shops take three-hour lunch breaks, and even buses are few between 1PM and 4PM because
the drivers and conductors are having their lunch
. This laid back lifestyle can irritate people, although some can accept it within a few days.
Sleep
Budget conscious vistors are advised to stay near Jagamohan palace because the hotels are cheaper here and the city bus station is only 300 metres away. Taking a daily bus pass of ₹50 can save you hundreds of rupee worth waste on autorickshaws. Around 25 hotels are available in this locality all in the range of ₹400 to ₹600.
Budget
Mysore Youth Hostel

phone: +91 821 234 3144

address: Hudco, 2nd Stage, Gangothri Layout, Saraswathipuram, Opp Maruti Temple, Gangothri Layout

Very economical and clean dorms with a pretty and peaceful campus. Available for both male and females
Green House Valley Service Apartment, Near Infosys, Opposite to Damden Solarium Apartment, on Ring Road, Vijay Nagara II stage – 570 001, Tel: 9886594321, +91 821-6527802, 8880777033.
Hotel Aashraya, Dhanvantri Road,Near Railway Station – 570 001, Tel : +91 821-2427088, +91 821-2426570. ₹500
Hotel Airlines, 1064, CH 16, Jayalakshmi VIlas Road, Chamaraja Puram 570 005, Phone: +91 821-2330745, 2330475

Hotel Bombay Tiffanys

phone: +91 821-2435255, +91 821-2435256

address: No. 313, Sayyaji Rao Road Cross

Very clean A/C or non-A/C rooms. Avoid the room service food; it is not safe.
Hotel Darshan Palace, Lokaranjan Mahal Road, Opposite Regency Theatre, Nazarbad – 570 010, Tel : +91 821-2520794, 2564083
Hotel Dasaprakash, Gandhi Square - 570001, Tel: +91 821-2442444, single ₹500 (also for 2), double ₹700, very nice and efficient with restaurant and ice cream parlour on site
Hotel Dasharath, Opp. Zoo Garden -10, Tel : +91 821-2449121 ₹500. Good rooms
Hotel Gayathri, New Gayathri Building, Opposite Railway Station, Dhanavantri Road – 570 001, Tel : +91 821-2425654.
Hotel Govardhan, Sri Harsha Road – 570 001, Tel : +91 821-2434118, 2429422, 2431960

Hotel Indra Bhavan

phone: +91 8212423933

address: Dhanvantri Road , Near Railway Station

Hotel Kalinga, K R Circle, Opposite City Bus Stand – 570 001, Tel : 0821-2431310, 070, 019

phone: +91 9164068000

address: NO. 66,66A, Vivekananda Road, Yadavagiri - 570020

An intimate owner managed budget hotel on Vivekananda road.
Hotel Luciya International, near Dasprakash, No. 1771, Old Bank Road – 570 001, Tel: +91 821-2420261

Hotel Parimala Lodge

phone: +91 8212427387, +91 8214269802

address: Opp. Primary School, Near Poarakala Mutt, Krishnavilas Road, Behind Jagamohan palace

Spacious rooms with TV and a bath.
Hotel Prakash Deluxe, Opposite Medical College, 1474 - Sayyaji Rao Road - 570 021, Tel : +91 821-2521676, +91 821-2529434
Hotel Ritz, B N Road – 570 001, Tel : +91 821-2422668, +91 821-2429082, What this small, colonial-era four-room hotel lacks in cleanliness and upkeep, it makes up in charm and friendly staff.

phone: +91 821-2443770

Very close to Mysore Palace. B.N. Road, Mysore – 570 001.
Hotel Sri Nandini Lodge, Next to Bus Stand, Irwin Road, Phone: +91 821-2447085, +91 821-2447155

Hotel Sudarshan

phone: +91 8214260048

address: Opposite Jagan Mohan Palace Adjoining Poarakala Mutt

Tiny rooms with TV.

Railway Retirement RoomsMajestic colonial building with very clean, high ceiling dormitories ̊ ₹100 for 24 hours. Private rooms cost ₹1,200 per night.

Shiva Guru Comforts, Halladakeri, Behind Suburb Bus Stand – 570 001, Tel: +91 821-2538974
Mid-range
phone: +91 821-3988444

address: Abba Road Nazarbad

The Green Hotel, A comfortable Heritage Hotel located in an old princess house at the Chittaranjan Palace. The hotel has a lovely cafe, and the bar and restaurant on the lawn is a delight. Profits of the hotel are donated to good causes in and around Mysore, No. 2270, Vinoba Road, Jayalakshmipuram – 570 012, Tel: +91 821-2512536, +91 821-2414635, +91 821-2516134, Fax: +91 821-25126139
Hotel Dasaprakash Paradise, No. 104, Vivekananda Road, Yadavagiri-570020 Tel : +91 821-4008400, +91 821-2410366, E-mail - hotelparadise@airtelmail.in, website - http://www.mysoredasaprakashgroup.com/paradise
Hotel Maharaja, Phone : +91 821-2426665

phone: +91 821-2440875, +91 821-2430034

address: 2716, Sri Harsha Rd, Lashkar Mohalla, Mandi Mohalla

phone: +91 821-5265330

address: No. 2931, Bangalore Nilgiri Road

Offers both rooms with air conditioning and without for the budget conscious traveller.
Hotel Siddhartha,Offers good variety of South and North Indian Vegetarian food.No. 73/1, Guest House Road, Nazarbad – 570 010 Tel : +91 821-2522999, 888, Fax: +91 821-2520692

phone: +91 821 2522202

address: B.N. Road, Hardinge Circle

2 minutes from the Mysore palace. A good and comfortable rooms at affordable rates.
Hotel Vyshak International, Phone : +91 821-2421777
KSTDC Mayura Hoysala, Come out of the railway station and walk straight for roughly 500 metres. You will find it on the left-hand side. No. 2, Jhansi Laxmi Bai Road – 570 005, Tel : +91 821-2425349, 2425597
KSTDC Mayura Yatri Nivas, No. 2, Jhansi Laxmi Bai Road – 570 005, Tel : +91 821-2423492

phone: +91 40 4006 8050

address: 2716 Sri Harsha Rd

The Maurya Residency, Sri Harsha Road, Tel : +91 821-2523375
Park Lane Hotel, enjoy a drink and try out some spicy Indian food No. 2720, Sri Harsha Road – 570 001, Tel : +91 821-2430400, +91 821-2434340
Sri Guru Residency, JLB Road, near Railway Station.0821.2424400 Rs.2,000
Sri Hari Iyengar's Plaza, Phone : +91 821-2439123
Splurge
Hotel Peridotinn, minutes' drive from the famous IT companies of Infosys, L & T etc. Hebbal, Tel : +91 821-2303404
Hotel Regaalis. A four-star hotel and is a part of the Usha Lexus Group.
Hotel Royal Orchid. Overlooking Brindavan Gardens - offers clean, fresh, multi-cuisine food in a good setting.
Hotel Sandesh Prince. A four star hotel and offers good variety of food.
Lalit Mahal Palace Hotel - Royal Heritage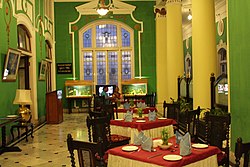 Nalapad Residency, Dr. Nelson Mandela Road, New Bannimantap Extn 570 015, Phone : +91 821-2491117
Royal Inn Phone : +91 821-2402210
The Viceroy, Sri Harsha Road – 570 001, Tel : +91 821-2424001, +91 821-2428001, Fax: +91 821-2433391
Spa hotels
phone: +91 821 309 2475, +91 984 5002665

address: No 17, State Highway 17, Srirangapatna

Many rooms and balconies have views of the Kaveri River.

phone: +91 821 2597794, +91 9343989990

address: 39 Manandawady Rd, H.D. Kote Rd, Kalawadi Gate

Surrounded by greenery. Has an Ayurvedic spa.

The Windflower Resorts and Spa Mysore

phone: +91 821 252 2500

address: No 295 Maharanapratap Road, Nazarbad

Located at the base of The Chamundi Hills, surrounded by nature. Also has a multi-cuisine restaurant called Olive Garden.
Connect
The area code for Mysore is 0821. If calling from outside India, dial +91 821 XXX XXXX
The General Post Office is near the railway station in a heritage building. There is an old man on the right side of the post office who can wrap parcels beautifully in cloth.
B.S.N.L ( Cellone) cellular or mobile network signals are widely available.
Stay safe
Mysore is regarded as a safe and peaceful city. However, if you plan to wander around during the night, it is suggested that you be watchful, as a few incidents of purse and chain snatching are reported every once in awhile. It is good idea to be alert if you are using an autorickshaw during when it is late, especially if you are alone. Also be careful when paying money to the autorickshaw drivers since they may tout non-locals, and can overcharge and decline using the meter at certain places and times. Note that hire taxi services are another option in Mysore.
The police in Mysore are helpful and friendly. Do not hesitate to request for assistance. You can reach the police control room by dialling 108 from a mobile phone or alternatively, 100 from a landline.
The people of Mysore are by and large peace-loving and hospitable. Mysore is one of the places in India where travellers can get around comfortably without worrying and not get bombarded by touts, which can happen in other parts of the country.

Cope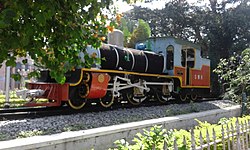 Laundry: There's a tiny stall opposite Arun Sweets and Bakery at the junction of Sangam Talkies Road and Ganapathi Temple Road, ₹20 / ₹30 per piece without/with ironing.
Go next