Northern Hungary
Northern Hungary
is a region of
Hungary
. It includes the counties Borsod-Abaúj-Zemplén, Heves and Nógrád.
Regions
Cities
— beautiful caves with dripstones and stalagmites, part of UNESCO World Heritage List
— former seat of the Nógrád comitatus (county). Balassagyarmat is famous for the traditional Palóc culture.
— famous for its baroque buildings, castle and wines, especially Bull's Blood (Bikavér)
— spa with hot mineral water
— with the unique cave bath in Miskolc-Tapolca, the third largest city in the coutry, located near the Bükk hills
— city of wines
— a beautiful old preserved village, part of UNESCO World Heritage List
— palace Hotel with forest train, park and lake - surrounded by romantic hills
— a small town, very good jumping point to the municipality sights
— a former mining town situated in the hills with two castle ruins
— a famous wine town producing high quality white wines
Other destinations
— include a superb karst complex, part of UNESCO World Heritage List
— a great valley for wine tasting in Eger
— interesting wine region, part of UNESCO World Heritage List
— a section of the Carpathian Mountain range in Northern Hungary
Get in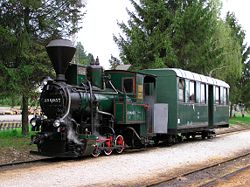 Timetables
Timetables in English.
Intercity Bus Timetable
,
Train Timetable
,
Boat Timetable
By train
You should try to take the
Intercity
trains, they're much cleaner than regular and international trains, they don't stop at every small town and a seat is reserved for you. Intercity trains are a bit more expensive and it's better to reserve your seat days before the travel, because they are usually full.
See
North Hungarian Mountains
BükkA section of the Carpathian Mountain range. Located in counties of Heves and Borsod-Abaúj-Zemplén. There are some interesting caves: Prehistoric Cave, Istállóskő Mountain; Szent Anna Cave, Lillafüred; Szent István Cave, Lillafüred. Do: You can tour on the paths in the forests.

Börzsönythanks for good location one of the most popular resort place for Budapesters

Karancs-Medves area

MatraInclude Kékestető the highest peak of Hungary (1014m a.s.l.), a popular winter sports resort.

Zemplén Mountains / Tokaj MountainsSpotted with castles and ruins, a wine region that is also member of the UNESCO world heritage site list
Do
Tours, walks, treks
Unlimited options see above at North Hungarian Mountains.
Wellness
Turkish bath in the Hospital of Francis Markhot, Eger

Carbon dioxide gas's Spa Bath of Mátraderecske
Stay safe
The tap water all area potable.
Go next