Osaka/Tennoji
Tennoji
() is a city district of
Osaka
.
Get in
By train
The fastest trains between Kansai Int'l Airport and Tennoji station are "Ltd.Express Haruka" which operates by JR West. The journey takes approximately 32 minutes at a cost of ¥1760: ¥1030 regular fare + ¥730 limited express fare.

See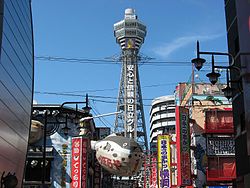 TsūtenkakuWhile the original tower was built early 20th century, the current "newer" version is designed by the same Prof. Naitō, who also designed Tokyo Tower. This landmark built in the middle of the Shinsekai (新世界) area is a symbol of reconstruction of the City of Osaka post World War II. There's a "Sky Billiken" on the platform, definitely makes your wishes come true, once you rub his feet! And if you are lucky, your guide will have another job as a comedian!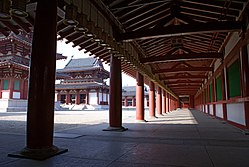 address: 1-1-18 Shitennōji Tennōji-ku

The temple was built by Emperor Suiko in 593 AD. Although the current buildings are mostly post World WarII reconstructions, the temple is a rare sample which conveys the continental style (notably the positioning of the individual buildings inside the complex) of 6th-7th century to present.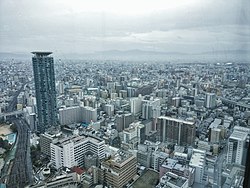 Abeno Harukas TowerBeing Osaka's tallest building, this tower features malls, restaurants, shops and offices. Most interesting for tourists is probably the Abeno Harukas Art Museum (changing exhibitions, around ¥1300) and the observation deck Harukas 300 on 60th floor in 300 m height (¥1350). If you want to get a good view of the city for free, take elevators and escalators to 17F, then change into one of the business elevators to 30F. There are large glass windows on all sides of the building offering views onto all of Osaka for free!
Do
Osaka Municipal Tennoji Sports Center

address: 5-109 Sanadayama Tennoji-ku

Heated swimming pool & exercise room.
Eat
Jan-Jan Yokocho StreetJan-Jan Yokocho is a famous shopping street along a narrow lane. There are still many establishments running in the same shops they built immediately after World War II. The entire area is squashed with small, cheap eating houses.
Drink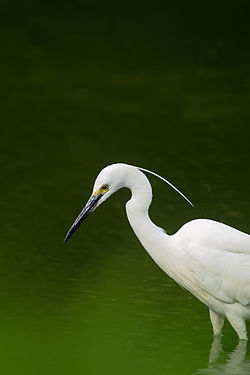 Sleep
Budget
address: 1-1-12 Taishi Nishinari-ku

Western and Japanese style rooms available. Rooms are simple, but clean. Traditional Japanese bath with communal showers and hot pool open to men and women during separate opening times in the morning and evening. Three additional private showers are available 24 hr. Showers and bath are on the ground floor. Wireless internet in rooms plus three internet connected computers in the lobby. Free tea and coffee in the mornings. No communal kitchen, but microwave and boiling water available in lobby. No curfew.

phone: +81 6-6647-6130

address: 1-9-15 Taishi Nishinari-ku

address: 1-1-11 Taishi Nishinari-ku

Hotel Raizan North

address: 1-3-3 Taishi Nishinari-ku

phone: +81 6-6647-2195

address: 1-3-3 Taishi Nishinari-ku

phone: +81 6-6647-1355

address: 1-2-11 Taishi Nishinari-ku

Free use internet and kitchen.

Ave Tennoji Hotel

address: Hidenincho

Hotel 1-2-3 Tennoji

phone: +81 6-6770-2345

address: 2-3-14, Terada-cho, Tennoji-ku

All rates inclusive of tax and free breakfast. Also has another Osaka branch called Hotel 1-2-3 Senba within walking distance to Shinsaibashi subway station at a higher rate.

address: 1-3-5 Taishi Nishinari-ku

Some Japanese people seem to use this place as a de facto apartment, which is a testament to the low price and convenience of the hotel. Each room contains a futon, a fan/heater or AC, and TV. There is a shower room on the first floor, or you can use the public bath of the neighboring Hotel Taiyo for free. Internet is available in the small lounge for free, and free WiFi is available on every floor.

address: 23-2-1 Taishi Nishinari-ku

Free internet available in the lobby and nice rooms with a clean futon, TV, & fridge. Friendly staff at reception with minimal English and beer vending machine. Communal toilets and washroom with bath, sometimes can see Yakuza members in the washroom with their irizumi (tattoos)!
Mid-range
Splurge
address: 6-1-15 Uehonmachi
Go next