Philadelphia/North
North Philadelphia
is a large area north of
Philadelphia
's Center City that includes many neighborhoods such as Northern Liberties, Kensington, Fishtown, Fairmount, the Spring Gardens, Templetown, Nicetown, and Tioga. Unfortunately, large swaths known as North Central are plagued by violence though they include some of the city's most interesting residential architecture.
Understand

The Art Museum Area is one of the city's fastest growing neighborhoods, rooted by three unique cultural icons. It's more than just museums, though, including the neighborhoods of Franklintown, Spring Garden, Fairmount, and sometimes Francisville. Though it is the seat of one the finest art collections in the world (you must see the Impressionist gallery), it also encompasses the Philadelphia Free Library, the Franklin Institute, the Wine School, the Eastern State Penitentiary (where Al Capone sat idle for many years), and an up-and-coming residential neighborhood that includes galleries, restaurants, and bars just east of the Parkway off of Spring Garden Street and Fairmount Ave. Kelly Drive, the most popular recreational destination in the city with bike and running paths, as well as historic Boathouse Row, begins just behind the art museum.
Northern Liberties (so named because when Philadelphia was founded in 1682, land purchasers there were given a free land bonus in the surrounding rural areas, called the "Liberties") has become a trendy neighborhood in Philadelphia among students, young professionals and artists, is also home to many galleries and shops. NoLib, as its residents call it, is home to artist lofts, architecturally-conscious condo developments, and entertainment from bowling, to restaurants.
The Northern Liberties neighborhood extends approximately from Front Street to 6th Street east-west, and from Spring Garden Street to Girard Avenue north-south. Until about the 1960s, Northern Liberties was home to Philadelphia's breweries: Ortleib's, Schmidt's, and Ballantine. These beers are tougher to find these days, but live on at Citizens Bank Park's (home of the Philadelphia Phillies baseball team) Brewerytown stand. It fell into disrepair once the breweries declined.
Today Northern Liberties is an excellent place to spend an evening out, with a large number of unique bars and restaurants well within walking distance.
Fishtown, originally part of the Kensington neighborhood, is rumored to have gotten its name from Charles Dickens from the fish smell (it's on the river). It's also believed that Penn Treaty park is where William Penn actually met with Native Americans. Many artists moved there after Northern Liberties became too expensive. There is an increasing number of galleries, a live music club (Johnny Brenda's), and a somewhat burgeoning commercial strip along Girard Ave east of Front St. It's mainly a rowhouse neighborhood rather than one of lofts, a nice park here is Palmer Park.
Templetown is a neighborhood of Temple University's main campus, one mile north of City Hall and east of Fishtown. Not many locals actually call it "Templetown", but prefer to call it 'near Temple'.

Get in
By car
North Philadelphia is readily accessed by Broad Street.

By mass transit
The Broad Street subway line has stations in North Philadelphia. For Templetown, Cecil B. Moore is the safer and more used stop.
SEPTA Regional Rail serves North Philadelphia at Temple University Station (R3 West Trenton, and R5 Rail lines)

See
Northern Liberties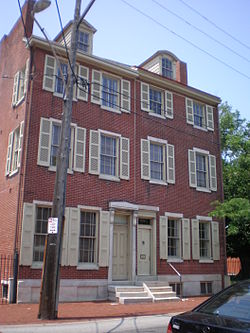 Temple University
Temple University
is a large, urban comprehensive research university located on Broad Street, in the center of North Philadelphia.
Founder's Garden

Alumni Circle

address: 1801 North Broad St

Temple Bell Tower
Do
phone: +1 267-232-2000

address: 1001 N. Delaware Ave.
Theater and music
address: 421 N 7th St

The Electric Factory is one of the leading indoor music venues and is Philadelphia's most celebrated location for live music.

Walking Fish Theatre

phone: +1 215-427-WALK

address: 2509 Frankford Ave

This theater offers acting classes, workshops, shows, and hires interns from local performing arts high schools. The website for the Walking Fish has a calendar of events, a donation link, as well as a link for renting out the venue.
Templetown
IBC Fitness CenterOffers fitness equipment such as bench presses, treadmills, let-workout machines, and others. It also offers an indoor track, an indoor racquetball court, and table tennis.

Student Pavilion

address: 1901 N 15th st

Offers recreational sports such as basketball, volleyball, badminton, table tennis, tennis (it offers 6 outdoors Tennis Courts), indoor golf range, and football. Equipment for all of the sports can be rented at the front office but only with a Temple ID card. Every Friday the Pavilion also hosts Net Night (only Badminton, Volleyball, Table Tennis, and Tennis is offered) from 7PM to 10PM, tournaments in those sports are sometimes held with prizes.

Student Activity Center

address: 1755 N 13th Street

The center for all of Temple University student organizations. It offers a food court that contains various forms of dining choices from Italian pizza, Asian cuisine, and a Burger King. It also offers a Game Room where a Temple ID card is not necessarily needed. It offers table tennis, billiards, air hockey, foosball, and chess. You need to pay an hourly fee in order to rent the table tennis, billiards, and air hockey equipments. The SAC also has an underground movie theater (the "Reel" Cinema) and an underground night club ("The Underground").

address: 1776 N Broad St

A 10,200 seat multi purpose venue. Home to all of the Temple University basketball, as well as many other events such as concerts, plays, famous guest speakers.

Pearl Theatre
Temple University also offers art and culture entertainment buy holding free Classical music concerts, art galleries, and student theatre productions. The concerts are usually located in Rock Hall and you can find a schedule on the Easter Boyer College of Music and Dance website. For the art galleries you can find information about them on the Tyler School of Art website.
Buy
Templetown
The AvenueContains shops such as an Footlocker, Dollar Store, and various clothing stores. It also has many eateries such as Qdoba Mexican Grill, the Noshery Sandwich place, and the popular Koja Korean Japanese restaurant. It also has the Pearl theatre where you could go to watch the recent cinematic releases.

Temple BookstoreSells Temple University Gear (hoodies, shirts, keychains, pants, and shorts) as well as textbooks, school supplies, and snacks.
Eat
China Star
Draught Horse
El Greco's
El Rincon
Explorers Den
Isla Verde
Koja Grill
Lion King
Paganos Steak and Hoagies
Ron's Caribbean Cafe
Taco Rieendo
Tierra Columbiana
Two Brother's Pizza
Wong's Gourmet

The Silk City Diner, Lounge, and Beer Garden

address: 435 Spring Garden St

The diner which has been around since 1952 was featured on the Food Network's "Diners, Drive-ins, & Dives." If your looking for a late night snack they have you covered, with pork belly empanadas or cilantro spiced fried calamari. After you are filled up, head over to the lounge and dance the night away.
Art Museum area
The food scene in the Art Museum Area is diverse, from Greek to Moroccan to Northern Italian to English-style pub food. The best bets are grabbing a bottle of wine and making a reservation at one of the neighborrhood's BYOBs.
Northern Liberties
Templetown
The Owl's Nest Pizza
The SAC
Ali's Middle Eastern
China House
Richie's Deli
There are various spots in Templetown where you could go to eat. One of them would be the food courts along 12th or along the Anderson Building. It contains many delicious eateries such as the Ali's Middle Eastern, Richie's Deli, and the Oriental Express. Another spot would be along Montgomery Street right along the SAC building. It offers Eddie's, Eppy's, and a Korean Japanese food truck. There is also a purple truck that is home to Insomnia Cookies, a late night cookie and milk delivery service for those students who are real night owls.
Lee's Hoagie House at Temple University

phone: +1 215 232-5337

address: 1420 Cecil B. Moore Avenue

Serves hoagies, steaks, chicken steaks, buffalo wings, etc. The Templetown location is newly opened in 2016 and marks Lee's first return to Philadelphia proper in years.
Drink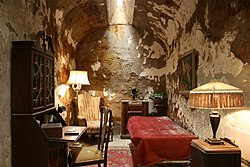 Art Museum area
The bars are clustered around the intersection of 24th and Fairmount Avenue, and largely favor micro-brews over cocktails.
Wine School of Philadelphia - The first such school of its kind in Philadelphia, it is located less than a block away from Eastern State Penitentiary. In 2008, the school earned a coveted "Best of Philly" Award. The Wine School offers wine tastings, wine courses, and private events.
Northern Liberties
Templetown
Maxi's
The Cherry Pit
The Draughthorse
Sleep
address: 1331 Polett Walk

It is a three story 22 room hotel with a computer work station. Each room comes with a coffee maker and wireless high speed Internet and satellite television. It also offers continental breakfast with waffles imprinted with a big T for Temple University.
Stay safe
North Philadelphia is by a large margin the most dangerous neighborhood in the city, and has often been ranked as one of the most dangerous neighborhoods in the entire USA. Murders and crime are often associated with gang violence and drugs. It is not wise to venture off major streets. The area around Temple University is very dangerous. If you do travel through the area, stick to a major thoroughfare like Broad Street. It is also unwise to be in this neighborhood after sun down. Northern Liberties is also known to be high in crime often from robbery by gun point. Criminals are known to target drunk students and residents. The Philadelphia Police Department acknowledges Interstate 95 is a major access route directly into and out of the neighborhood, making way for easy strikes.