Protestant Reformation
The
Protestant Reformation
was a
Christian
renewal movement in 16th-century
Europe
and the most momentous schism in Western Christianity, causing the emergence of different denominations. While there were some earlier attempts to criticise and reform the Catholic Church's dogmas and organisation, the starting point of Reformation is commonly set at Martin Luther's publication of ninety-five theses in
Wittenberg
, Germany in 1517. The most important points of criticism were the sale of indulgences by the Catholic church as well as simony (sale of offices) that created the impression of the church being corrupt. Not much later, Protestantism was substantially advanced in
Switzerland
by Huldrych Zwingli and John Calvin, before spreading to many other parts of Europe. Rifts erupted also among the Reformers, each founding their own denomination. Nowadays, Protestant churches exist in nearly every country in the world.
Understand
Antecedents
Before the 16th-century Reformation, there were different movements that criticised and tried to reform Catholic officialdom and its teachings in different parts of Europe: Peter Waldo in late-12th century
Lyon
; John Wycliffe in 14th-century
England
; Jan Hus in
Bohemia
around 1400. Each of these movements was however confined to their respective region and brutally suppressed by the Catholic church, preventing them from spreading to further countries. The Protestant Reformation has its background in
Renaissance
Humanism, an intellectual movement, favouring scholarship and critical thinking, which began in Italy before spreading to the rest of Europe. While Italy had an early Protestant movement, the Catholic Church maintained its authority across the peninsula. A key to the success of 16th-century Reformation was the invention of movable type printing by Johannes Gutenberg of
Mainz
around 1450, that made the dissemination of scripts and books much easier.
Martin Luther
Martin Luther, born 1483 in
Eisleben
as the son of a miner, was set to become a lawyer, but chose to be ordained as an Augustinian friar after nearly being struck by lightning in 1505. The monastic order encouraged him to study theology at the University of
Wittenberg
. Luther traveled to
Rome
in 1510 (his furthest voyage in life) and later described this as a crucial experience. He was shocked over what he perceived as flippancy and immorality.
In 1516, the
Vatican
sent the Dominican friar Johann Tetzel to Germany to sell letters of indulgence in order to raise money for the construction of
St. Peter's Basilica
. Tetzel purportedly told believers that "As soon as the coin in the coffer rings, the soul from purgatory springs".
Luther protested this practice as he believed it had no foundation in the Bible. He wrote to Albert of Brandenburg, who was the archbishop of both
Mainz
and
Magdeburg
, attaching a copy of his "Disputation of Martin Luther on the Power and Efficacy of Indulgences" consisting of 95 theses. Whether Luther, as often claimed, simultaneously posted these theses at the door of Wittenberg's All Saints' Church, is not historically proven, but neither is it entirely improbable. One of the theses asked: "Why does the pope, whose wealth today is greater than the wealth of the richest Crassus, build the basilica of St. Peter with the money of poor believers rather than with his own money?" Thanks to modern printing technology, Luther's theses rapidly circulated not only within Germany but in all of Western Europe within a few months. Students from several European countries flocked to Wittenberg to hear Luther speak.
Luther's core convictions (that became tenets of Protestantism in general) can be summed up in the "four alones"
(solae)
: "by scripture alone" (
sola scriptura
in Latin; i.e. all dogmas that have no source in the Bible are invalid), "by faith alone" (
sola fide
, i.e. eternal life cannot be acquired by human deeds), "by grace alone" (
sola gratia
, i.e. salvation is attained by the grace that God gives even though people don't deserve it) and "by Christ alone" (
solus Christus
, i.e. Christ is the only mediator of salvation, no adoration of saints or the Virgin Mary).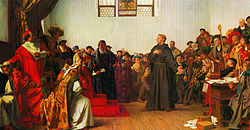 Luther was accused of heresy, but refused to retract his teachings at the Imperial Diet in
Augsburg
(1518) and
Worms
(1521), famously stating "Here I stand. I can do no other." He was therefore excommunicated (which he answered by publicly burning the papal decree), ostracised and outlawed. Protected by his sovereign, the Elector of Saxony, he went into hiding at the Wartburg castle of
Eisenach
, where he translated the New Testament into German — a huge taboo back then as the Roman Catholic church required that all scripture be published in only Greek or Latin. In 1525, he broke his celibacy by marrying Katharina von Bora, a nun who had fled from her monastery.
While Luther had originally planned to reform the Catholic church as a whole, not to split it, this proved impossible and after 1526, he went on organising a new church, which is now known as Lutheran. He died in 1546 in his birth town of Eisleben.
Some of the German rulers soon adopted and supported Protestantism in their respective states. This led to a series of wars between the Catholic Emperor and the Schmalkaldic League of Lutheran lords. They – temporarily – ended with the Peace of Augsburg of 1555 that allowed the rulers of each state of the Holy Roman Empire to choose either Lutheranism or Roman Catholicism as the official denomination of their state (principle of
Cuius regio, eius religio
—"Whose realm, his religion").
One truly unfortunate aspect of Martin Luther's career is his relationship with and stated attitudes toward Jews. At first, he took a friendly stance toward the Jews because he hoped he could persuade them to convert to the reformed church he was creating. However, when he discovered that they considered Lutheranism just another form of Christianity and continued to disagree with it, he became exceedingly hostile and made such extreme anti-Jewish remarks that it shouldn't surprise anyone that Hitler declared that he was inspired by Luther's anti-Jewish rhetoric. For example, in his treatise,
On the Jews and Their Lies
, he wrote that Christians should burn down synagogues and Jewish schools, refuse to let Jews live among Christians, confiscate religious books from Jews, forbid rabbis to preach, withhold protection from Jews on highways, take away all Jewish-owned silver and gold and return it to only those who convert to Christianity, make Jews do forced labor or expel them, and he even wrote that "we are at fault in not slaying them". In recent years, some branches of Lutheranism, such as in the United States, have formally apologized to the Jews for their founder's remarks and asked for forgiveness.
Switzerland
A similar movement took place in Switzerland, where Huldrych Zwingli (1484–1531), pastor of the Grossmünster in
Zurich
started to openly criticise the corruption of the Catholic high clergy and different customs that he found to be without justification in the Bible. These included fasting during Lent, celibacy of priests and iconography. However, Zwingli—like Luther—condemned the even more radical sect of Anabaptists. The symbolic starting date of the Swiss Reformation was the "Affair of the Sausages" on Quadragesima Sunday 1522, the first Sunday of Lent, when some burghers of Zurich deliberately defied Catholic fasting rules. In 1529, Zwingli and Luther met in
Marburg
for a disputation over the question of whether Christ was really present in the Eucharist. They failed to find common ground, which is one of the reasons why different Protestant denominations (Lutheran on the one, Reformed on the other hand) emerged and exist till this day.
Zwingli's teachings spread to other Swiss cantons and were most notably extended by John Calvin (1509–1564) who originated from
Picardy
in northern France, but spent most of his adult life in
Geneva
. Because of him, Reformed churches are nowadays almost synonymously referred to as Calvinist.
Nordic countries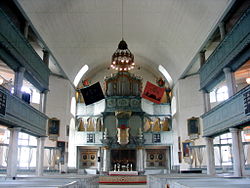 The national churches of
Sweden
(1527),
Denmark
(1536) and
Norway
(1537) almost collectively converted to Lutheranism, following their respective monarch. The Reformation meant that the king of Denmark-Norway seized control of the church and its properties, and effectively made himself archbishop. Catholicism was outlawed in Denmark-Norway (including
Holstein
,
Iceland
and
Greenland
). Catholic bishops were replaced by Lutherans, and the number of Danish clergy and civil servants in Norway increased. The National Council of Norway and the Chancellor of Norway were both abolished, effectively turning Norway into a Danish province. The Bible was eventually printed in Danish, a pushback for the Norwegian language. The Reformation also implied a decline for
Trondheim
(Nidaros) as a key city in Norway. Trondheim with its great cathedral was the seat of the Catholic archbishop of Nidaros and the ecclesiastical province of Nidaros included Norway, Greenland, Iceland and the Faroe islands (previously also Shetland, Orkney, and the Isle of Man).
Nidaros Cathedral in Trondheim and St. Magnus Cathedral in
Kirkwall
are important monuments from the Catholic period. In Norway, church buildings were converted often accompanied by a destruction of Catholic art and ornaments. Some churches were demolished or abandoned. During the Middle Ages, most churches in Norway were wooden and built in the local stave church technique and often in an idiosyncratic style. Of some 1,000 such buildings, only 30 survived the post-Reformation period. After the Reformation, all new wooden churches were log buildings. According to Protestant ideals, the church building should be designed as an auditorium or a lecture hall with seats for all organized around the pulpit because the sermon became the focal point of the church service.
Swedish king Gustav Vasa began the Reformation as he was coronated in 1527, founding the Church of Sweden, which remained part of the Swedish government until 1999. The newly converted Swedish kingdom was among the victors in the
Thirty Years War
. At this time, Sweden included
Finland
.
Other countries
Calvinism was advanced by John Knox (1514–1572) in
Scotland
, where it became known as Presbyterianism and has shaped the Church of Scotland since 1560. In
France
, the followers of Calvinism became known as Huguenots. They constituted the majority in some regions of France (about 10% in the whole kingdom), before thousands of them were massacred on St. Bartholomew's Day 1572. The Dutch Reformed Church was founded in 1571 and Calvinism was long the predominant Christian denomination in the
Netherlands
. With Presbyterian and Puritan emigrants from Britain, Huguenots from France, and Dutch Reformed from the
Netherlands
, the Protestant Reformation also spread to
North America
, where it would later evolve into the hugely popular charismatic movement.
The English Reformation, culminating with the Church of England's split from Rome around 1534, was not part of the Protestant Reformation on the continent. Rather, the split was due to a political struggle between King Henry VIII and the Pope, as King Henry VIII wanted to get a divorce, which is not allowed under Roman Catholic doctrine. Whether or not Anglicanism should be considered a variant of Protestantism is a point of many debates. Unlike the wars of religion on the continent, religious struggles in England usually took the form of struggles over the direction of Anglicanism, not whether Anglicanism should be replaced by something else. To this day the English monarch is head of the Church of England and by law Catholics are excluded from royal succession. The Anglican church also spread to North America with the colonisation by the British, and would be re-named the Episcopal Church in the United States following the American War of Independence to remove references to the British monarchy.
See
Germany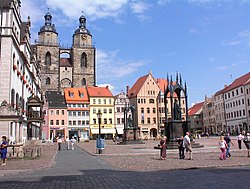 Switzerland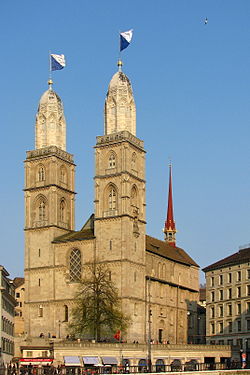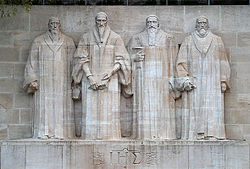 France
Denmark
Norway
Sweden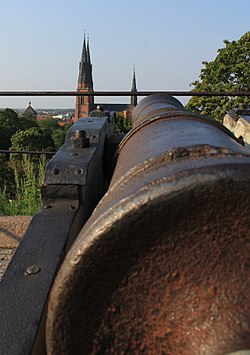 Romania
Scotland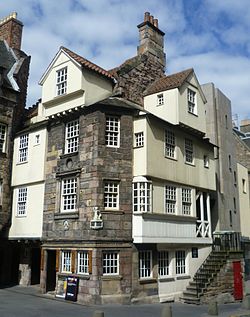 Hungary
Netherlands
Do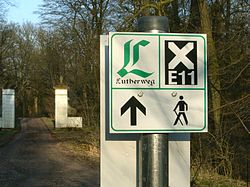 "Pilgrimage" along the "Luther Trails" (Lutherwege) in Saxony-Anhalt, Thuringia, Saxony and Hesse, passing many places linked to Martin Luther's biography and work. They are recommended to hikers interested in the history of Protestantism, despite the fact that Luther considered pilgrimages unnecessary and they typically do not play a role in the religious life of Protestants.
"Luther's Wedding" (Luthers Hochzeit) is an annual Reformation-era themed festival in Wittenberg commemorating the wedding of Martin Luther and Catherine von Bora on 27 June 1525 (which was a scandal at the time, given that the bride was a nun who had escaped from her monastery, and the groom was a former friar who was still bound to celibacy in the view of the Catholic church). There are processions, pageants, musical and theatrical performances, a market with 16th-century-style stalls and products as well as pseudo-historical food.
Eat
Food was quite an important issue during the Protestant Reformation. The reformers rejected Catholic fasting and dietary rules, as they found them not to be based on the Bible but merely arbitrary provisions enacted by the high clergy. In fact, the symbolic trigger of the Swiss Reformation was a provocative meal of sausages on a Sunday in Lent when eating meat was strictly taboo in the eyes of the Catholic establishment. After being an eager observer of rigorous fasting vows as a young monk, Martin Luther was a well-known enthusiast of gustatory pleasures in his later life.
In parts of the central German states Saxony, Saxony-Anhalt and Thuringia, bakeries sell so-called "reformation buns" (Reformationsbrötchen, or colloquially Refo-Brötchen) as a seasonal pastry in late-October of each year to commemorate Reformation Day (i.e. the anniversary of Luther's posting of his theses). They consist of yeast dough and are covered with sugar glaze and a dab of jam in the middle.
Given the ubiquitous cult of personality around Martin Luther, Germany boasts a number of restaurants and taverns that claim Luther's name (e.g. Lutherschenke and the like) or advertise "food as it was in Luther's time". However none of them has a documented link to the reformer's life, let alone the concept of Reformation.

Drink
Beer was a very common drink in 16th-century Central Europe. Even children were given diluted beer, as drinking water was unsafe in many places and other methods of water purification were unknown in Europe. There are a number of positive mentions of beer in Luther's works, so it is generally assumed that the reformer liked to drink it. At the time, beer was typically brewed by monks, including the Augustinian Friars, the young Luther's monastic order. Today Augustiner-Bräu is a Bavarian beer brand that claims to continue the Augustinian brewing tradition dating back to the year 1328. The recipe is however most probably not the same as it was in medieval or early modern times. There are several other breweries that use Luther's name or portrait for marketing purposes.