Providenciales
Providenciales
is one of the
Turks and Caicos Islands
, in the
Caribbean
.
Get in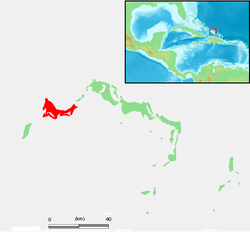 Providenciales International Airporta small airport, which can become overcrowded very easily. Prior to arriving you should schedule a shuttle or taxi to meet you promptly after your flight lands ($28). When departing from Provo's airport, be sure to arrive at the airport approximately three to four hours beforehand, especially on Saturdays. Saturday is the busiest day at the airport. American and Delta offer multiple non-stop flights. The lines will most likely be out the door. Located inside the airport is a place to purchase preservatives and souvenirs. Check in is divided into two lines. Line one is baggage check, while line two is the security check. Make sure you are in the correct line and do not hesitate to ask for help if you have never been to this airport before.
If you don't pre-arrange a taxi, you may have to pay as much as $33 for a car. Some drivers may try to scam you for more.
Get around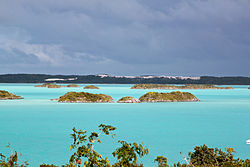 Since there are no public buses, families or those wishing to travel to dinner and other attractions should rent a vehicle. In the Grace Bay area, there are many shops are within walking distance. If you are residing at resorts along the Grace Bay strip, a free shuttle will most likely be offered to take you to certain areas along Leeward Highway. Some of these places include: Yoshi's, Calico Jack's, Jimmy's Dive Bar, local boutiques, and the Graceway Supermarket.
Taxis can get expensive if you are traveling from the heart of Grace Bay to areas surrounding the Turtle Cove Marina. The charge is approximately $6-8 per person. If you are staying along the strip of resorts (Seven Stars, Club Med Turkoise, Grace Bay Club, Point Grace, etc.) you are in great walking distance to a handful of restaurants, pubs, boutiques, and island entertainment (i.e. scuba diving, sailing, kiteboarding).
See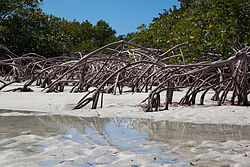 BeachesMore than half the coastline of Providenciales is beach, covered in soft sand. Some beaches have sharp shells. Keep well clear of the path of any boats, as reckless boat operators have killed travellers.
Do
phone: +16499465034

address: Leeward Marina

The only eco watersport company in TCI, started in 1997 with a focus on protection and education by two explorers way before it was cool to be eco-friendly. Over 20 years in adventure and expertise from kayaking, paddleboarding, kiteboarding, snorkeling, diving and boating.
Events
address: Three Queen's Bar

The Annual Conch Festival is a great day out in November. The popular beach-side event attracts tourists and locals alike to celebrate the islands' most famous delicacy, historical icon, and number one export. The main event will take place on Saturday afternoon (November 24th) in the charming Blue Hills area of Providenciales, outside of Three Queen's Bar & Restaurant.
Eat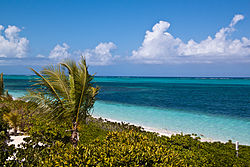 Anacaona at Grace Bay Club

Jimmy's Dive Bar & Grill

Coco Bistro

The Grill at Grace Bay Club

Tiki Hut Cabana Bar and Grill

Yoshis Japanese Restaurant

Calico Jack's

Danny Bouy's Irish Pub and Restaurant

The Bagatelle at the Ganzevoort

Bella Luna Ristorante

Restaurant at Amanyara

Martha's Kitchen

address: Three Queens Bar

Best authentic TCI food on Provo. Great location to chill out.
Drink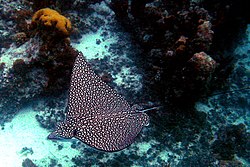 Try these tasty colorful alcoholic beverages
Flaming Provo

Infinity Martini

Rum Punch

Turks Head Beer

Flaming Bob Marley

Three Queen's Bar

address: Blue Hills

Dick's Bar on North Side Blue Hills, home of the Annual Conch Festival in November.
Nightlife
Providenciales is very residential with only one casino and nightclub on the island. Enjoy your night life at a bar with the locals or listening to the soothing sounds of the island during various live music nights.
Casablanca Casino

Calico Jack's

Danny Buoys

Infinity Bar
At music venues, listen to island beats of reggae, rock, and blues preformed by local groups. Performances usually take place every week, but Friday is traditionally the biggest night for music on the island. Speak to a concierge member to find out which hotels and local restaurants are having live music on specific nights.}}
Sleep
phone: +1 649-941-5300

36-suite resort.

address: Stubbs Rd, Grace Bay

A resort on Grace Bay Beach that features 50 one-, two- and three-bedroom condominiums.