San Jose (California)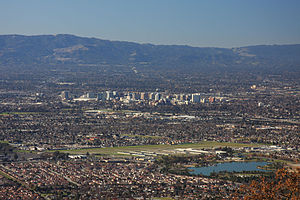 Often called "the Capital of
Silicon Valley
",
San Jose
is the largest city in the
Bay Area
, 3rd largest in
California
, and the 10th largest city in the
United States
. It was named the 6th safest big city in the US in 2015. This clean, sprawling metropolis has sports, beautiful vistas, ethnic enclaves, and bleeds into the greater Bay Area for travelers who want to take their time in Northern California.
Understand
El Pueblo de San Jose de Guadalupe (literally, the Town of Saint Joseph of Guadalupe) was founded by José Joaquín Moraga in 1777 near the present day intersection of Guadalupe Parkway and West Taylor Street. In 1797, the pueblo was moved to the Plaza Pueblo (now Plaza de César Chávez), around which San Jose grew.
True to its location in the heart of Silicon Valley, San Jose is now home to the headquarters of many tech companies such as Cisco Systems, eBay, and Adobe Systems.
There are so many different neighborhoods in the large geographic area of San Jose that, depending on where you are, you might not know if you're still in the same city. Like most Bay Area towns and cities, San Jose is an expensive place to live (many basic houses easily top $1M in price). Some of the hip areas to live these days are in San Jose's downtown area, for those who prefer urban living, or Santana Row for a mixed living, shopping and dining community. You can find vintage California charm in the neighborhoods of Willow Glen and Rose Garden. The woodsy area of Almaden Valley is known for its excellent schools, and Silver Creek is known for its subdivisions of sprawling "McMansions." Evergreen is in East San Jose, right at the foothills of the city. Evergreen has some more affordable housing and is very residential. Since it is at the foothills, east San Jose is not as accessible as the other neighborhoods. Evergreen has excellent views of the foothills and many parks and recreational areas. Groseprick Park is located right in the heart of Evergreen and offers a mile long loop, basketball courts, baseball fields, playgrounds, and hiking trails.

Get in
People who ask, "Do you know the way to San Jose?" (in reference to the 1968 hit song recorded by Dionne Warwick) will be
glared at
.
By plane
San Jose is home to one of the
Bay Area's
three international airports.
Norman Y Mineta San Jose International AirportNon-stop air service is available from all regions of the United States including intrastate flights from all major airports in Southern California; from Mexico, Canada, China, Germany, Japan and the United Kingdom. Nonstop flights are available with: Terminal A (Gates 1-16): Aeromexico, Air Canada, Air China, American/American Eagle, All Nippon Airways (ANA), Delta, Frontier, Hawaiian, JetBlue, United/United Express, Volaris; Terminal B (Gates 17-30): Alaska/Horizon, British Airways, Hainan Airlines, Lufthansa, Southwest.
There used to be two terminal buildings. They have been re-built into a single long building spanning north and south with the international arrivals building built in between the two original terminals which is accessible from both terminals. The international arrivals building houses departure gates 15 and 16 (for foreign airlines), U.S. Customs and Border Protection inspection facilities and a public arrivals zone for non-travelers to meet & greet international arrivals. International arrivals disembark through Gates 15-18 where passengers proceed downstairs for U.S. immigration and customs inspection. Passengers come out into the public areas (non-secured areas) to meet local contacts or proceed to the adjacent Terminal A or B to check in for the next flight. Passengers will have to go through security screening to access connecting flights.
The next nearest airports are
San Francisco International Airport
(
SFO
), located northwest of San Jose along US Route 101 on the peninsula, or Oakland International Airport (OAK), which is north off I-880 in the East Bay. The below are directions on getting into downtown San Jose from the three bay area airports without a (rental) car:

From SJC to Downtown or Santa Cruz
Taxicab A cab to downtown San Jose will cost you $15-20 and take 10 minutes. Other neighborhoods will cost up to $50 and take up to 15 minutes.
Public transportation Take VTA #10 bus to the Santa Clara Caltrain station. Then take either VTA bus 22 (local) or 522 (express) to Downtown San Jose or take the southbound Caltrain to Diridon Station. From Diridon station you transfer to a multitude of VTA and other buses to your final destination. Likewise you can also take the #10 bus going the other way to the "Metro/Airport" light rail station and take a southbound train (Rt#901 going to Santa Teresa or Rt#902 going to Winchester) to the "Convention Center" station in downtown San Jose. Transfer to or continue on the #902 train (to Winchester) to get to the Diridon Station. The Highway 17 Express continues from Diridon Station to Santa Cruz. Likewise the Santa Cruz Airport Flyer offers a direct ride from the airport to Santa Cruz.
From SFO to Downtown or SJC Airport
Taxicab A cab to downtown San Jose will cost you up to $150 and take 1 hour on average and up to 2 hours in rush hour traffic.
Public Transportation Take BART down to to Millbrae. At Millbrae take the Caltrain south to the "Diridon" station. From the Diridon Station there are multiple bus routes or the northbound light rail going up towards Mountain View (Rt #902) to get to downtown. To get to the SJC Airport get off at the Santa Clara CalTrain station and transfer to VTA Rt #10 bus to the airport terminals. A more direct way would be to use the Monterey Airbus which goes from SFO to SJC and then on to Monterey, Marina and Prundale, surrounding Monterey Bay south of San Jose. Their northbound buses, coming from around Monterey Bay, do provide a direct shuttle from SJC to SFO.
From OAK to Downtown or SJC Airport
Taxicab A cab to downtown San Jose will cost you up to $120 and take 40 minutes on average and up to 1 hr 15 min in rush hour traffic.
Public Transportation Take the BART (shuttle) train to the "Coliseum/Oakland Airport" BART station. Transfer to the southbound Orange or Green Line train to Fremont (end of the line). From the "Fremont" BART station, take VTA express bus #181 to downtown San Jose and Diridon Station. Outbound buses going from Diridon Station to Fremont pick up along San Fernando and 1st Ave. If going to SJC Airport get off at the "Civic" light rail station on N 1st & Mission. From there take a northbound train (Rt#901 going to Alum Rock or Rt#902 going to Mountain View) to the "Metro/Airport" station where you transfer to the #10 bus to the airport.
By train
All the below rail lines stop at SAP Center (also known as the Shark Tank):

Amtrak routes serving the South Bay Area are:
The Capitol Corridor runs 16 times daily (11 on weekends and holidays) between Sacramento, Emeryville and Oakland Jack London Station with some trains continuing to San Jose through Hayward and Santa Clara in the east and south side of the Bay. Caltrain (see below) is the best bet to get between San Jose and San Francisco. Discount BART tickets can be purchased in the cafe car.
The Coast Starlight runs once daily between Seattle, Portland, Sacramento, Emeryville (connections to San Francisco by Amtrak Thruway Motorcoach), Oakland, San Jose, San Luis Obispo, Santa Barbara, Oxnard and Los Angeles. The train runs along the same route as the Capitol Corridor (see above) between San Jose and Sacramento but only with fewer stops.
Amtrak Thruway Motorcoach operates a bus to San Luis Obispo and Santa Barbara from San Jose and another bus from San Jose to Oakland. A ticket/connection with an actual train is required to board Amtrak Thruway buses. The Amtrak route to Santa Cruz is operated by Santa Cruz Metro Rt #17 (Amtrak Thruway Rt #35) and to Monterey is operated by Monterey-Salinas Transit (MST Rt #55)(See below under 'By bus') which are available without connections to/from Amtrak trains.

There are two regional (commuter) rail systems which serve San Jose:
Caltrain, +1 510 817-1717 operates a regional rail service from San Jose to its San Francisco terminal at Fourth and King in SoMa. The service also runs between San Jose and Gilroy during rush hour. Caltrain is very useful for travel between San Francisco and communities on the Peninsula, Silicon Valley or South Bay. On weekdays Caltrain provides two trains per hour for most of the day but run more during commute hours, including "Baby Bullet" limited services that cruise between San Francisco and San Jose in 57 minutes; on weekends and public holidays trains run hourly, except that after 10PM only one train runs, leaving at midnight. The Diridon Station is the nearest station to downtown San Jose which is a shared facility with VTA (local bus and light rail), Greyhound and other intercity bus lines (see below under 'By bus'). Fares vary depending on how far you go. Tickets must be purchased before boarding the train from ticket vending machines at any of the stations or from ticket clerks at staffed stations. Tickets are checked on the trains and anyone found without a ticket is liable to a substantial fine. Cyclists should use the designated car at the northern end of the train, and be aware that bike space is often limited during commute hours.
Altamont Commuter Express (ACE) runs from Stockton, Livermore, and Pleasanton into San Jose and the Santa Clara Valley in the morning and then returns in the late afternoon and evening. Passengers can also transfer to the San Joaquins Train from Stockton as well. Check the schedules beforehand, as there are only a handful of trains per day.
There are free connecting shuttles at certain ACE stations, timed to match trains coming from/going to the north. From Santa Clara station, there is a shuttle to/from the San Jose airport. From San Jose Diridon station, there is a shuttle into downtown San Jose.
By bus
Most of the intercity bus lines connect San Jose to the Los Angeles Metro area and to the San Joaquin Valley (Stockton, Fresno, Bakersfield, etc.) with some buses continuing south to San Ysidro and Tijuana. With the exception of Greyhound, Flixbus, Amtrak & CalTrain the other bus lines do NOT sell tickets for travel between San Jose and San Francisco and/or Oakland in the north or anywhere in between in the Bay Area. All northbound buses continuing to San Francisco and Oakland only drop off while the southbound buses only pick up in the SF Bay area.
The , Santa Cruz Transit Hwy 17 Express, Amtrak Thruway, Monterey Salinas Transit (MST) and the CalTrain Weekend Dash is in the lot north of the Diridon Station building. The Greyhound and Megabus bus stops are along between Cahill and Montgomery in front of the Diridon Station building while the taxi stands are on Crandall St, on the opposite side of the grassy divider from Stover St. Other long-distance bus carriers such as Intercalifornias, Hoang Express, Flixbus & Tufesa pick-up and drop-off passengers in different locations. See below:

phone: +1 855 626-8585

address: (bus stop) Eastridge Mall at 2200 Eastridge Loop

Connects San Jose to Los Angeles, San Francisco, Oakland, Sacramento, San Diego and anywhere in between.

phone: +1 408 295-4153

address: Diridon Station @ 65 Cahill St

Greyhound travels to the Bay Area primarily on US Hwy 101/I-280 (Arcata-San Francisco and Los Angeles-Santa Barbara-San Jose-San Francisco on two routes); Interstate 80 (San Francisco-Reno); I-580/CA Hwy 99 (San Francisco-Modesto-Bakersfield-Los Angeles); and Interstate 5 (San Francisco-San Jose-Gilroy-Avenal-Los Angeles). Passengers can transfer to other buses in San Francisco, Oakland, Sacramento, Stockton and Los Angeles to get to other cities and towns. The bus station at 70 Almaden St in downtown San Jose is closed.

Highway 17 Express (Santa Cruz Metro Rt #17)

address: Bus stop at the VTA bus transit center north of the Diridon Station building

Santa Cruz Metro operates Amtrak Thruway Route #35 and VTA Rt #970 to Santa Cruz from San Jose along Hwy 17.

phone: +1 408 729-7885

address: bus stop at Lees Sandwich Shop, 2525 S King Rd

Travels between SoCal (San Diego, El Monte, Los Angeles, Westminster) and northern California (San Francisco, San Jose, Oakland and Sacramento).

phone: +1 213 629-4885

address: 7121 Monterrey St, Gilroy 95020

Connects Tijuana, San Ysidro (just over the border), Santa Ana, Los Angeles, San Fernando, Bakersfield, Fresno, and San Jose/Stockton (route splits/joins in Madero) and several other places in between.

address: bus stop along Stover St between S Montgomery & Cahill Streets in front of the Diridon Station

San Francisco, Oakland and San Jose to Burbank, Los Angeles and Anaheim. The bus from Sacramento only goes to San Francisco.

Monterey-Salinas Transit (MST) Rt #55

address: Bus stop at the VTA bus transit center north of the Diridon Station building

Travels to/from Monterey via downtown S Jose, Morgan Hill and Gilroy. MST also operates the Amtrak Thruway route to Salinas and Monterey.

phone: +1 831 373-7777

Operates a regularly scheduled shuttle from the airports in SFO and SJC to Monterey, Marina and Prundale around Monterey Bay to the south. Northbound buses continue contiguously from SJC to SFO.

phone: +1 831 423-5937

Operates a direct shuttle from the airport (SJC) to Santa Cruz.

phone: +1 702 254-6899

address: bus stop at Joyeria Store Vanessa, 1642 Story Rd

Connects San Jose to southern California and Tijuana.

phone: +1 408 209-0304

Operates a regular shuttle from the SJC airport to Santa Cruz, Monterey, Marina and Prundale around Monterey Bay to the south.
By car
San Jose is connected to San Francisco by two major freeways, US-101 and Interstate 280. From Los Angeles, take Interstate 5 North to CA-152 West to US-101 North. From the East Bay, use either I-880 or I-680 South.
Travel time from San Francisco and Oakland is about an hour, but the trip is much longer during rush hour on US-101 and Interstate 880. Taking Interstate 280 from San Francisco is a scenic alternative, and consider a detour westward on Highway 92 to Half Moon Bay and the coastal Highway 1, which leads north to San Francisco and south to Santa Cruz. From Santa Cruz, take Highway 17 through the mountains.

Get around
On foot
The downtown area is compact and rather easy to get around on foot. Most of the streets are arranged in a grid, but the grid is not strictly aligned with north (more like north–northwest). Street address numbers increase (by 100 every 2 or 3 blocks) radiating from Santa Clara Street (an east/west street) or First Street (a north/south street). Furthermore, Santa Clara Street (and other east/west streets) carry the prefix East or West radiating from First Street; and First Street (and other north/south streets) carry the prefix North or South radiating from Santa Clara Street. This makes it somewhat easy to locate a downtown facility given its street address.
Downtown Willow Glen, Campbell and Japantown are also easy to navigate on foot. Going from one neighborhood to the other on foot is not easily feasible except for some neighborhoods directly adjacent to Downtown (such as Japantown and the Alameda area).
By car
Outside downtown, things are spread out in San Jose, so a car is the most convenient mode of transportation.
Interstate 280
is the fastest route East–West, for example from the
Valley Fair Mall or Santana Row
, to the West, to Downtown, or from Downtown to
Alum Rock Park
.
California 87
(to and from the airport) and
Interstate 280/California 17
(from Rose Garden to Campbell and vice versa) offers fast North-South travel.
Public transit
The
Santa Clara Valley Transit Authority (VTA)
, does offer serviceable transit around town. The frequency and hours of buses vary depending on the route and your location, so it's best to check a schedule beforehand. The Light Rail system (primarily the
Mountain View
-Winchester route and the Alum Rock-Santa Teresa route) also provides quick service to, from and around downtown and Diridon Station; a single fare, $2, is good for 2 hours.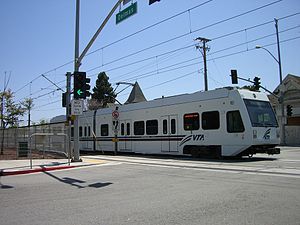 A
VTA
day pass lets you use buses and Light Rail lines all day and costs $6 for an adult, and $5 for a youth as of 2014.
VTA Route #10
serves as a free shuttle between the SJC airport, Santa Clara CalTrain Station and the Metro/Airport Light Rail Station.
DASH (Downtown Area SHuttle Rt#201)
is another free service connecting downtown San Jose to the San Jose Diridon Transit Center.
The
511.org website
is a wonderful resource for trip planning, whether by car or public transit (or a combination of both). Its Trip Planner spans all Bay Area transit systems. On the go, you can call VTA Customer Service at +1 408 321-2300 and listen to bus schedules on their automated system or download an app on your iPhone or Android Phone.
By bike
Many roads in San Jose have designated bike lanes and/or wide shoulders. A map of the city's bikeways is available on
VTA's website
. This, along with typically favorable local weather, makes biking a viable means of transportation within the city. Bus lines, light rail and Caltrain all accommodate bikes, making mixed-mode travel a simple affair.
There are a limited but growing number of
Bay Area Bike Share
stations around Downtown and Japantown (but, as of 2018, not in other neighborhoods) which allow anyone to rent city bikes for 30 minutes at a time (time above that costs extra). As of 2018, a 24-hour pass offers an unlimited number of 30-minute-long rides and costs $10. A 3-day pass costs $20, so if you will be staying longer than three weeks in a year, then the $149 annual pass might make financial sense.
See
Downtown
Downtown San Jose is a mix of offices, shopping, hotels, numerous restaurants as well as a convention center and the SoFA (South of First Area) nightclub district. Check out the San Pedro Square Farmer's Market on Fridays for local and organic produce, or visit the new City Hall (2005) and the nearby San Jose State University campus. The new main library (2003) is a prestigious, award-winning, joint-use library combining resources of the city and San Jose State University. Get outdoors and take advantage of San Jose's invariably sunny weather on the Guadalupe River Trail or in one of the many city parks. You'll always find a wealth of cultural events at theaters, art galleries, and museums.
phone: +1 408 294-TECH

address: 201 S Market St

A great interactive experience for all ages and backgrounds. The Tech Museum allows visitors to see how technology affects their daily lives. Permanent exhibits focus on the Internet, the human body, and exploration. You'll also find an IMAX Theater, a cafe, and a retail store featuring merchandise unique to the Silicon Valley.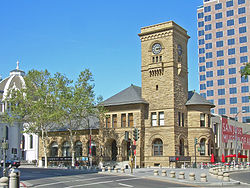 phone: +1 408 271-6840

address: 110 S Market St

Recognized for its contemporary collection of modern art, which highlights movements on the West Coast as well as national and international pieces. The museum started as a small civic art gallery in 1969 and has grown in step with its city.

phone: +1 408 535-3500

address: 200 E Santa Clara St

Designed by architects Richard Meier & Partners, the new City Hall, opened in 2005, consists of a free standing glass rotunda at the center, a council chambers wing to the south, and a separate tower to the east. Tours are available.

Dr. Martin Luther King, Jr. Library

phone: +1 408 808-2000

address: 150 E San Fernando St

A partnership between the City of San Jose and San Jose State University, the King Library opened in 2003 as the largest new library west of the Mississippi, with 475,000 sq ft and 1.5 million items. No ID is needed to use materials within the library, but if you want to check them out, or use public-access computers or WiFi, you must apply for a free library card (available to residents and non-residents alike, but you need a photo ID). Special non-circulating collections on the 5th floor (with limited hours, M–Sa) include, among others: Beethoven Center, housing historical keyboard instruments and the largest collection of Beethoven materials outside Europe; Center for Steinbeck Studies, with more than 40,000 items—manuscripts, letters, films, photos, etc.— of writer John Steinbeck.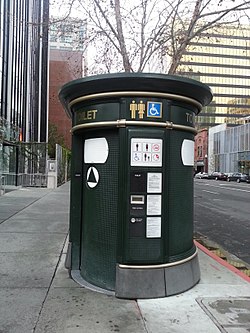 San Jose Museum of Quilts and Textiles

phone: +1 408 971-0323

address: 520 S 1st St

The first museum in the US to focus on quilts and textiles, the San Jose Museum of Quilts and Textiles has an outstanding collection on a rotating display. Exhibitions change quarterly at this exciting and modern museum.

Paseo de San AntonioA four-block pedestrian-only space, running between SJSU and Plaza de Cesar Chavez, lined with shops, hotels, casual and fast-food restaurants, and the Camera 12 Cinemas, At the Market Street end, an oversized bronze table features memories and writings of Mexican immigrant, activist, and SJSU professor Ernesto Galarza.

Quetzalcoatl statue

address: south end of Plaza de Cesar Chavez Park

Robert Graham's 1994 sculpture of the Mesoamerican feathered-serpent deity was criticized for its $500,000 price tag, its composite-cement construction, its unimpressive 8-foot height, its religious significance, and its resemblance to coiled excrement.
Outside Downtown
Do
San Jose has two major professional sports teams, some fantastic amusement parks and a variety of theater and comedy venues to entertain you throughout the year. The city also hosts a colorful array of festivals and conventions and offers plenty of shopping options.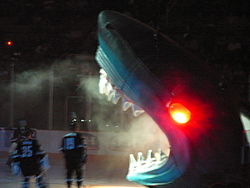 Walking
phone: +1 408 624-1224

Self-guided tours, via your mobile phone, of trees which have been marked for identification. Recommended for ages 6–8 and up. Our City Forest also offers occasional docent-led tours at various locations.
Sports
Amusement parks
Comedy
phone: +1 408 280-7475

address: 62 S 2nd St

A downtown venue showcasing well-known comedy acts, they have a full restaurant and bar. The club is also great for group outings for 10-400 people.

phone: +1 408 985-LAFF

address: 288 S 2nd St

Named "Best Local Theatre" by the Metro's "Best of the Silicon Valley", ComedySportz is an interactive improv comedy show where two teams of "act-letes" compete in various comedic games, with the audience as the judge.
Performing arts
Events
phone: +1 408 295-QUEST

A film festival emphasizing digital production, with screenings and guest speakers at venues throughout San Jose. Named one of the Top 10 Film Festivals in the world by the Ultimate Film Festival Survival Guide.

phone: +1 408 288-7557

A weekend of jazz as well as blues, salsa, and big bands, playing on a dozen mostly outdoor stages.

San Jose Metro Fountain Blues FestivalThis day-long concert will celebrate its 30th anniversary in 2010. Around 8,000 blues enthusiasts show up yearly for an impressive lineup of blues musicians. It all happens in the open air on the university campus downtown.

Starlight Cinemas

address: San Pedro Square/ Historic District/ SoFA District

Outdoor movie screenings all summer long, held in a different neighborhood each week. Bring some lawn chairs and a picnic, or check out the nearby cafes and eateries. Films range from true Hollywood classics to newer hits. Once a month, Post Street Summertime Blues joins Starlight Cinemas with a live blues performances before the show.

address: 120 S. Market St

It doesn't get more California than an outdoor ice skating rink surrounded by a circle of palm trees. The admission price includes rental skates and ice time.

5 de MayoThe Sunday right before or after May 5th is the biggest Cinco de Mayo celebration in the Bay Area. A parade takes place downtown early in the morning, followed by music and cultural events held in Guadalupe Park and the Santa Clara County Fairgrounds in the afternoon.

Nikkei Matsuri

address: Japantown

Held in spring each year around late April/early May. Features Japanese-American arts, crafts and food.

Sake San Jose

address: Japantown

Held in spring each year. Combines sake tasting with a walk through historic Japantown.

address: Plaza de Cesar Chavez

Features Christmas scene dioramas and decorated trees sponsored by local businesses and civic organizations; carnival rides; and fair food.
Conventions
Buy
Eat
American
Seafood
phone: +1 408 971-1700

address: 185 Park Ave

A classic selection of seafood, as well as pasta and steaks from the grill and a full bar. Dress is business casual during the day, and a little dressier at night. Is on the 6th floor and has a fantastic view of downtown and Silicon Valley. Reservations recommended.
Italian
phone: +1 408 292-7030

address: 301 S 1st St

A San Jose classic, in business for over 50 years. Hearty American and Italian food and 70s diner decor. Always, always busy and one of the few places open late in the downtown core. Be prepared to wait for a table and leave with a full belly.

phone: +1 408 271-3366

address: 302 S Market St

At the Sainte Claire Hotel, near Original Joe's. Regional dishes of chicken, veal, fish, steak, pasta, salad, prepared by chefs imported from different parts of Italy: Bakery with specialty coffees, desserts, and Italian artisan breads.
Mexican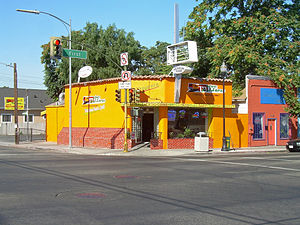 phone: +1 408 995-0381

address: 1145 Lincoln Ave

This place serves Mexican food as if it passed through a fun-house mirror. One of the first places to use gourmet burrito wraps. Inside the wraps you'll find fish and fillings from anywhere on the Pacific Rim: salmon, yellow-fin tuna, or plantains. Satisfying, fresh and creative.

Taqueria Corona

phone: +1 408 925-9336

address: 601 N 4th St

This bright taqueria in Japantown is a traditional, leisurely, sit-down Mexican restaurant. Choose from seafood plates, chimichangas, al pastor and more. Their tortillas are homemade, and there's a nice selection of domestic and Mexican beers.

phone: +1 408 298-5335

address: 140 E San Carlos St

La Victoria stays open late to cater to the local late-night revelers. You can buy a burrito anywhere, but this is the only place to get their famous Orange Sauce, a very spicy creamy concoction featured on a Metro Silicon Valley cover.

Iguana's Burritozilla

address: 330 S 3rd St

You can choose several different burrito styles, 8 types of meat and 3 types of beans. Try the "Burritozilla" if you dare—it's 17 inches long and weighs in at a whopping 5 pounds.

phone: +1 408 287-3722

address: 55 N Bascom St

Mexican-style seafood with a few meat dishes. Casual: you order at the cash register and then sit inside or outside. The Caldo de Mares (Seven Seas Bouillabaisse) is delicious, though you may need a friend to help you eat it. It is served with the kind of tortillas that you can buy at a supermarket. The seafood tacos and burritos are also quite good.

phone: +1 408 283-9595

address: 25 W San Fernando St

Specializes in regional cuisine from Oaxaca.
Vietnamese
With the second-largest Vietnamese-American community living in San Jose, Vietnamese restaurants have proliferated here in the past few decades. Vietnamese cuisine features fresh herbs, often added to the meal at the table. The signature dish of Vietnamese cuisine is phở, a beef soup with rice noodles, usually with a choice of cuts of meat available. Bánh mì (sandwiches), noodle bowls, and rice plates are also common choices.
address: 260 E Santa Clara St and 6 other locations in San Jose

San Jose's home-grown chain of Vietnamese Sandwich shops started with a catering truck and now has dozens of locations around the country. Lee's offers Vietnamese baguette sandwiches, European-style sandwiches, smoothies and bakery items at low prices with fast service.

phone: +1 408-223-6188

address: 3005 Silver Creek Rd #138

This very informal restaurant (a waitress will take your order and bring your food but not your check: you pay at the counter) has few non-Asian customers and puts out a varied menu of very tasty food. You'll notice the good smell as you enter. Many photographs of their food are on their site.

phone: +1 408 288-9055

address: 535 E Santa Clara St

One of the first Vietnamese restaurants to become popular outside the Vietnamese community, Vung Tau continues to serve a wide range of Vietnamese favorites in a refined atmosphere. Vegetarian menu available.
Japanese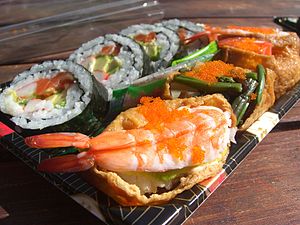 phone: +1 408 287-5551

address: 215 Jackson St

Cosy, quaint restaurant on Japantown's main strip. Authentic Japanese cuisine. Very good combo meals and whiteboard specials.

phone: +1 408 288-9611

address: 250 Jackson St

This Japantown restaurant has friendly service and a large selection of fresh sushi. Try sitting at their sushi boat bar, which can be a lot of fun and remove some of the mystery of ordering sushi for the uninitiated. The menu ranges from traditional to very Californian.

phone: +1 408 279-4311

address: 193 Jackson St

An inexpensive homestyle Japanese restaurant in Japantown. The udon and teishoku lunches are very popular, so try to schedule your lunch a little early or late to beat the crowd.

Minato Japanese Cuisine

phone: +1 408 998-9711

address: 617 N 6th St

Good inexpensive traditional Japanese food in Japantown; favorite among locals and visitors. Closed Sundays and Mondays.

phone: +1 408 289-9508

address: 565 N 6th St, Suite A

The oldest sushi restaurant in Japantown and a local favorite. Fantastic food at very reasonable prices.

Shuei-Do Manju Shop

phone: +1 408 294-4148

address: 217 Jackson St

Fresh, handmade Japanese treats, called manju. They also sell mochi and, during the summer, snow cones. Go earlier in the day for the best selection.
Korean
In addition to the several Korean restaurants in San Jose, numerous Korean restaurants are concentrated in the "Koreatown" neighborhood on El Camino Real in neighboring
Santa Clara
.
Omogari Korean Restaurant

phone: +1 408 288-8134

address: 154 Jackson St

A busy local favorite.
Indian
phone: +1 408 377-2222

address: 3695 Union Ave

Upscale Indian, long on flavor if occasionally a little short on mouth-burning spice. Extensive lunch buffet, excellent wine list, and a quiet, romantic atmosphere.
Thai
Krung ThaiIn spite of the building's nondescript exterior, it's some of the most loved Thai food in the area. If you tell them to make it spicy (or even medium spicy), be prepared to eat some VERY spicy food. The newer New Krung Thai Restaurant is managed by the same family, has the same menu, and is less than a mile away.

phone: +1 408 248-3435

address: 580 N Winchester Blvd

phone: +1 408 260-8224

address: 640 S Winchester Blvd
Chinese
phone: +1 408 295-1186

address: 998 N 4th St

An offshoot of Henry Chung's original Hunan Restaurant on Kearny Street in San Francisco (the one with eight tables and a counter space which was once hailed by New Yorker magazine as "The Best Chinese Restaurant in the World"). A quintessential hole-in-the-wall, but the service could not be nicer, as is the hot, garlicky cuisine, if you're so inclined. Beer and wine are available.

phone: +1 408 999-0798

address: 1221 Story Rd

Often dubbed "The Asian McDonalds", King Eggroll offers a variety of fast-food style Asian dishes, dim sum, sandwiches and combination plates. As the name would imply, though, most come here for their famous egg rolls!

phone: +1 408 289-8800

address: 1306 Lincoln Ave (Willow Glen)

A neighborhood favorite for many years, the food is not 100% traditional but still flavorful.
Vegetarian/Vegan
phone: +1 408 294-2694

address: 37 S 1st St

Even the local carnivores find something to love at this hipster vegan deli. The food is filling and flavorful, and the owners are friendly, mellow guys who donate what little wall space they have to local artists. They have a weekly bingo night, beer on tap and free internet access. They even offer vegan turkeys made-to-order during the holidays. Their menu is revolving, so there's always something new to try.

phone: +1 408 292-3798

address: 520 E Santa Clara St

A friendly, funky place with bright decor and cheerful servers. Menu selections take inspiration from around the globe, including western, Chinese, and Indian styles.

Tofoo Com Chay

phone: +1 408 286-6335

address: 388 E Santa Clara St

A tiny lunch counter specializing in Vietnamese vegetarian dishes, including bánh mì, noodle soups, and rice plates.
East African and Middle eastern
phone: +1 408 294-7886

address: 2301 Steven's Creek Blvd

A family-run local favorite, there is always a line at the drive-in. They offer authentic Middle Eastern cuisine including falafel, hummos and gyros as well as hamburgers, fries and homemade milkshakes.

phone: +1 408 615-8282

address: 1320 Saratoga Ave

An Ethiopian restaurant that knows how to show off the complex flavors of the cuisine. Meals are served Ethiopian style, on injera bread. A full Ethiopian coffee ceremony is available, but they ask that you request it an hour in advance. Many options for vegetarians, as well as a full bar.
Drink
Nightlife in the Downtown area is a mix of lounges, clubs, and bars which, according to locals, have either greatly improved the scene or marked the beginning of its decline. Santana Row has a number of upscale clubs and bars and has been the new hotspot since 2005.
Goosetown Lounge

phone: +1 408 292-4835

address: 1172 Lincoln Ave

Willow Glen's neighborhood bar and cocktail lounge; if you're into a late night pops and enthusiastic renditions of 'YMCA', this karaoke hotspot may be for you.

phone: +1 408 998-1900

address: 170 S Market St

An upscale piano bar inside the Fairmont Hotel, with an impressive wine list, over 500 different cocktails and martinis, and an array of single malt scotches. They offer weekly wine tastings, live jazz and piano nightly, and free dance lessons on Fridays.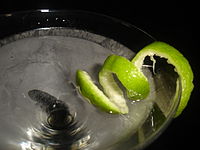 *
Sleep
Hotels in Downtown
Hotels outside Downtown
Cope
Newspapers
Metro Silicon ValleyPublished every Wednesday, distributed in news racks, businesses, libraries. Arts, entertainment, night clubs, restaurant reviews, community events, local news and opinion.

San Jose Mercury NewsDaily newspaper, sold in stores and news racks.
Consulates
Most of the
foreign consulates
are located in downtown San Francisco. The following is in Santa Clara County:
phone: +1 408 294-3414

address: 302 Enzo Drive, Suite 200
Go next
Just east of the city lies
Alum Rock Park
, a canyon through which Penitencia Creek flows, which is lined by sulfurous mineral springs and several small waterfalls. Above the park stands Mount Hamilton, one of the highest peaks in the Bay Area at 4,213 feet. The telescopes of
Lick Observatory
, operated by the University of California, crown the summit and are open to the public during daytime hours. Northeast of San Jose is the
Livermore Valley
, which includes wine country and the cities of
Pleasanton
and
Livermore
.
Other places to see in San Jose's backyard are the Scenic Drive in Saratoga Hills, the quaint and classy town of Los Gatos, and Mission Santa Clara at
Santa Clara University
. Palo Alto and
Stanford University
are about half an hour's drive to the north. About 45 minutes northeast, you can visit
Fremont
's Mission San Jose and the
Ardenwood Historic Farm
.
Less than an hour away over the scenic Santa Cruz Mountains, the small coastal city of
Santa Cruz
is a nice day trip out San Jose. Spend the day enjoying the beaches and Boardwalk, or make it the first stop on a longer coastal drive. From Santa Cruz, you can take Route 1 (also known as the Pacific Coast Highway) south to Capitola,
Monterey
, and the charming town of Carmel-by-the-Sea.
The
Pacific Coast Highway
is a nationally famous highway. It goes along the whole coast of California giving off spectacular views of the Pacific Ocean. Many movies have shown this highway in scenes that take place in California, and it is also a main tourist attraction to drive along the coast. Route 1 can take you up to Pacifica which is about 30 minutes north of San Jose. Pacifica is an ocean side residential town that has affordable housing and sit's on hills that overlook the Pacific. The beach here is typical to the Bay Area and has a very rough current.
Less than an hour away is
Half Moon Bay
beach. This beach sits on the bottom of cliffs with a very rough current. During most the summer months the water is closed to swimmers because of rip tides and massive waves. The Pacific ocean is typically cold and in half moon bay this is still very true. The sunsets here have been known to lure in travelers and those wanting to rent beach houses. Since Half Moon Bay sits on cliffs, the sunset goes down over the water and seems to create perfect scenery.
Only about an hour and fifteen minutes north, taking highway 101, is the city of
San Francisco
. San Francisco is the heart of the Bay Area and is the proud owner of the Golden Gate bridge. San Francisco has may neighborhoods with all kinds of restaurants, shopping, parks, beaches, and views of the bridge.
The rolling hills of San Jose surround the city creating a valley. See the top of these hills by driving into East San Jose. The houses on the hills are spread out and ranch from ranches, farms, and even mansions. These houses can be seen from the valley and the picturesque drive leads to the top of the hills where you can see the entire landscape of San Jose. On the Fourth of July, many San Jose natives come up to the hills to watch the spectacular firework show over the city.