Satara
Satara
is a city in
Western Maharashtra
.
Get in
By car
Satara is located on NH48 (formerlyNH4). Its well connected by road with adjacent cities. Its about 120 km from
Pune
, about 130km from
Kolhapur
, 100 km from
Sangli
and 730 Kilometres from
Bangalore
. There is a railway station at Satara maintained by Indian railways on
Dharwad
-
Pune
route.
See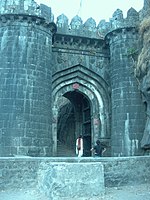 AjinkyataraAjinkyatara is a (prominent) fort on one of the seven mountains surrounding Satara.

Char BhintiA memorial in Satara honoring Rango Bapuji Gupte. This memorial is located on a hill offering a view of the city on one side and Ajinkyatara Fort on the other.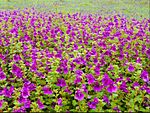 Kaas PlateauA UNESCO World Heritage (Biodiversity) site famous for wildflowers.

Natraj MandirA replica of the original in Tamil Nadu recently built in the 1980s. This temple for Sri Nataraja has several towers and four gateways as well as several shrines (temples) within the complex.

PateshwarAbout 10 Km from Satara city in the village Degav, the place of God Mahadev. Place is surrounded by around 300,000 pindis (sacred stones or tree stumps).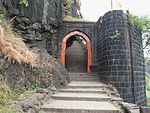 Sajjan GadhThis is located 18 km from the city. Not only is it a fort and the final resting place of Sant Ramdas; it is a pilgrimage site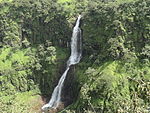 Thoseghar WaterfallsApproximately 20 km from the city, this is a popular attraction with a picnic area and a platform for viewing the falls.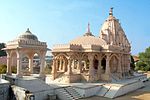 YavteshwarThe place where big hill areas are located and also Aajinkya Tara fort, Thoseghar Waterfall and a wind energy-making hill which is famous nationally.
Buy
Kandhi Pedhe

Eat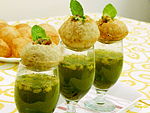 Satari Kandi Pedhe.
Satari Special Missal.
Kanase Dhabha Special Non-Veg.
Maratha Khanawal Special Non-Veg.
Gokul Dhaba-Paathkhal Matha-Special Chicken Handi.
Jalsagar Hotel-Medha Road-Special Fish Delicacies.
Drink
Sugarcane juice, Mango juice, Buttermilk and flavoured milk.

Sleep
Hotel options for stay are Preeti Executive, Hotel Sreeman, Hotel Radhika Palace, Hotel Sitara, Hotel Mahindra Executive.

Go next