Seattle/Capitol Hill-Central District
Capitol Hill
is
Seattle
's most densely populated neighborhood and the heart of the city's counterculture. Lying directly east of the
downtown
retail core, Capitol Hill is unofficially bounded to the east by 23rd Ave, to the west by
Interstate 5
, to the south by E Union St, and to the north by E Interlaken Blvd. Included here is the neighboring district of
First Hill
, immediately to the south adjacent to Downtown.
The
Central District
is located southeast of the downtown area of Seattle and is bordered by the
International District
, First Hill, and Capitol Hill. It's the traditional center of Seattle's African-American population, though recently it has attracted young first-time homeowners from throughout the city because of the undervalued property, creating a boom in new home construction and new business. Nonetheless, it is still the center of Black culture in Seattle and has the highest concentration of black residents in the Pacific Northwest, with African-Americans making up 51% of the population. It also has a significant Ethiopian population, whose restaurants and shops lend the area an interesting character.
Also included here are the chain of small, residential neighborhoods to the east, running along the shore of Lake Washington. From north to south, they are:
Montlake
,
Madison Park
,
Madison Valley
,
Madrona
, and
Leschi
. Continuing south past Interstate 90 (partially hidden in a tunnel) leads into
South Seattle
's Beacon Hill and Mt. Baker neighborhoods.
Understand


Capitol Hill is the most densely populated neighborhood in the city. Historically, the hill was where you would find the homes of the merchants who made their wealth from Seattle's early growth, living in grand houses that overlooked the working-class homes of the valleys below. In the 1960s, much of the neighborhood was up-zoned for apartments built to house the influx of visitors expected for the 1962 Seattle World's Fair, and many of these mid-century modern apartment buildings survive to this day.
Through the 1970s, 80s, and 90s the hill became more bohemian and the center of the city's lesbian, gay, bisexual, and transgender community, sprucing up the old mansions and creating a vibrant arts and music scene. Capitol Hill has also has been the center of Seattle's counterculture community for decades, serving as one of the birthplaces of the country's grunge movement in the 1980s and 90s, with Kurt Cobain and other famous grunge musicians frequenting Capitol Hill establishments. Today, Capitol Hill is still the center of Seattle's independent music community.
Given its proximity to the downtown offices of many major tech companies, Capitol Hill has become a playground for tech industry people with numerous restaurants, bars and music venues. Famous residents include Ben Haggerty (better known as the pop music artist Macklemore), Jerrick Hoffer (better known as comedy drag queen Jinkx Monsoon), Benjamin Putnam (better known as drag queen BenDeLaCreme) and Dan Savage, an American gay and alternative sex advice columnist who well-represents Capitol Hill's population of hipsters and homosexuals.
Popular retail districts within Capitol Hill include Broadway, the Pike/Pine corridor, and 15th Avenue E. There are a variety of restaurants, bars, music venues, clubs, boutiques, and other shops here, while the surrounding blocks are filled with condominium and apartment buildings and cafes. There are many grand old homes in "mansionland" to the north, near Volunteer Park. Capitol Hill residents are generally some of the most politically progressive in the country, exemplified by the fact that many of the 1999 WTO protests spilled from Downtown into Capitol Hill, which has had an impact on the mindset of the community.

Get in
From
Downtown
, it's a pleasant walk up the hill (emphasis on the "up"). Broadway is roughly a mile from the downtown retail core.
By bus,
King County Metro
serves the area with numerous routes, most of which run frequently. Good options from Downtown include Routes 10 (Pine St/15th Ave E, and the most convenient option to Volunteer Park and the Asian Art Museum), 11 (Pine St/E Madison St), 43 (John St/24th Ave E), and 49 (Pine St/Broadway), all of which can be boarded along Pike Street in Downtown. First Hill is served by the 2 (continuing along Union Street out to Madrona) and the 12 (turning north on 19th Avenue into Capitol Hill).
The
Link light rail
stops at Capitol Hill Station on Broadway on its way between Downtown and the University of Washington. Entrances are at either end of Cal Anderson Park, at John Street or Pine Street. The
First Hill Streetcar
line runs along Broadway through Capitol Hill and First Hill, connecting the two neighborhoods to
Pioneer Square and the International District
.
See
Museums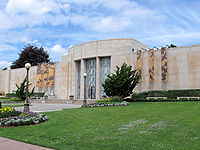 phone: +1 206 568-7114

address: 1414 S Weller St

Small exhibits relating to the history of nikkei (Japanese immigrants) in the Pacific Northwest.

phone: +1 206 654-3100

address: 1400 E. Prospect St

Closed for renovation until 2019. An offshoot of Downtown's Seattle Art Museum, SAAM displays a portion of the permanent collection balanced with rotating, consistently well-curated special exhibitions. The focus is usually on Chinese or Japanese art, where the collection reflects long-established ties across the Pacific, but does include works from as far as India. The Art Deco building (the Seattle Art Museum's original home) is an attraction in its own right.

phone: +1 206 622-9250

address: 704 Terry Ave

A small private collection on First Hill. Parking is always available and the place is worth a visit.
Parks
address: 1635 11th Ave

A newly renovated park near Broadway and E Pine St that is very popular on sunny days. It includes a signature fountain and pond, a basketball court, tennis and softball fields, and a playground. Great for peoplewatching, and you can often see groups of people doing activities varying from hackeysack to drum circles to freeze tag to bike polo to twirling around with colorful scarves.

phone: +1 206 322-1582

address: 1554 15th Ave E

Incorporated in 1872, Lakeview Cemetery is set on a hillside with views of Lake Union, the Cascades, Lake Washington and the Olympic Mountains. The site holds the final resting places of Seattle's first families, many with diverse backgrounds. Many come to pay tribute at the graves of Bruce Lee and his son Brandon.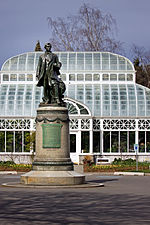 address: 1247 15th Ave E

Designed by John Charles Olmsted and Fredrick Law Olmsted Jr, this is the largest park in Capitol Hill and is the site of a botanical conservatory and the Seattle Asian Art Museum (above).
Water Tower

address: at Prospect St. park entrance

The 1906 tower at the highest point of Capitol Hill has an observation deck at the top, with views from the Cascades to the Olympics interspersed with a series of panels explaining the history of Seattle's Olmsted-designed park system. The views are somewhat obstructed by metal grates, but the clever photographer can work around them. No elevator - the only way up is the staircase wound around the water tank, seven stories high.
phone: +1 206 684-4725

address: 1075 Lake Washington Blvd. E

A small, formal Japanese garden within the grounds of the Arboretum, recently renovated.
Other
The rocks out on the sidewalk at the NE corner of E Pine Street and Broadway, Seattle being the birthplace of Hendrix.

phone: +1-206-296-6000

address: 901 12th Ave

A private Jesuit university. Scenic campus makes a good walking detour.
Do
The northern portion of the Arboretum includes several small islands, and on one of Seattle's characteristically lovely summer days, exploration by water is enjoyable. Watercraft rentals are available from two locations in the
University District
just across the Ship Canal.
Hothouse Spa & Sauna

phone: +1 206 568-3240

address: 1019 E Pike St

A small urban women-only spa with an industrial/basement vibe. Great for a relaxing soak in the tub. Expect to be nude and quiet, and bring your own towels.

Club Z

phone: +1 206 622-9958

address: 1117 Pike St

On the other end of the spectrum, Club Z is a gay male bathhouse with no tubs and a lot of glory holes! Don't walk in if you expect to do any dancing or, um, bathing.

Capitol Hill Block PartyTakes place in the heart of Capitol Hill for one weekend in the summer, attracting both local and national musicians.
Film
Seattle International Film FestivalThe largest and one of the best film festivals in the country takes place in Seattle from the end of May to early June every year. Most venues are located on Capitol Hill and in Downtown.

phone: +1 206 829-7863

address: 1515 12th Ave

A Seattle-based non-profit organization for film artists, showcasing American and international cinema as well as quarterly world premiere live performances.

phone: +1 206 686-MOVI (listings), +1 206 328-3230 (office)

address: 1411 21st Ave

A unique, smaller movie theater that shows older films as well as plenty of late night movie screenings of hilariously bad films. All seats have table in front of them so you can have excellent food and beer during the show. A couple times a month there are $1.99 movie nights for popular older or cult films.
Buy
Window shopping
is a great way to explore Capitol Hill's numerous shops; the best areas for a shopping stroll are the north end of Broadway (from Olive/John St up to Roy St) and the densely-packed Pike/Pine St corridor. Clothing stores abound, whether you're looking for boutiques, consignment, or thrift stores (several of which appeared in the music video for the hit Macklemore & Ryan Lewis song "Thrift Store", if you've only got $20 in your pocket). Other shops fill the gaps with vinyl records, arts and crafts supplies, accessories for your dog or cat, and other niche products.
phone: +1 206 624-6600

address: 1521 10th Ave

Seattle's largest independent bookstore, recently moved up onto the Hill from its old home in Pioneer Square. The wide, wooden-shelved spaces are a pleasure to browse. There's a small cafe tucked in the back of the lower level, which is good but rather expensive.

Twice Sold Tales

address: 725 E. Denny Way

Capitol Hill's last remaining used bookstore. A good selection of literature, philosophy and more contemporary reads. Home of numerous cats, who appear to have free rein.

Take 2

phone: +1 206 324-2569

address: 430 15th Ave E

Excellent consignment store for women's clothing and accessories, with a small men's section. Great condition and quality brand-name items at very good prices.
On Sundays, check out the
Capitol Hill Broadway Farmers' MarketThis year-round farmers' market has local produce and meats, and tasty ready-to-eat foods. In the colder months, try a cup of seafood stew or some tamales.
Marijuana
Eat
In such dense residential areas, it's not surprising that the food scene is
outstanding
. Bad restaurants simply don't last long, and better ones take their place.
There's lots of good
Ethiopian
food in the Central District. Capitol Hill holds an outrageous number of
Thai
restaurants; occasionally one goes out of business and like a head of the Hydra, is immediately replaced by another one or more.
Budget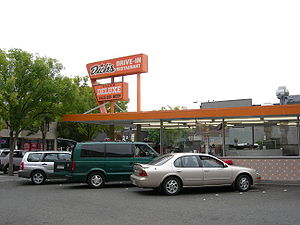 address: 115 Broadway E

Where the cool hang out (according to Sir Mix-a-Lot's song "Posse on Broadway"). The menu is simple: unsophisticated yet satisfying burgers in just a couple of variations (try the Deluxe, it's not that large), hot greasy fries, and tasty hand-dipped milkshakes. Drive up or walk up; this place will be hopping on a Friday or Saturday night, even if it's cold and rainy outside. Be sure to get in line by 1:45AM because they slam the order windows shut promptly at 2AM. Dick's cashiers have an amazing ability to instantly add up your bill in their head. There are other branches throughout the city (Lake City, Wallingford, Lower Queen Anne), but because the Capitol Hill one is easiest to walk up to, it's also the best for people watching.

phone: +1 206 324-4141

address: 501 23rd Ave

This Central District mainstay gained wide renown when Oprah Winfrey declared it her favorite, but it really needs no celebrity endorsements; it's hands-down the best stuff around. This flagship location sits directly across from Garfield High School. There's no seating, but they recently started accepting credit cards. Spicy and original; the spicy chicken isn't too spicy, but you can get a side of hot sauce for 11 cents extra. Daily specials vary based on forecasted surplus of unsold chicken; you can sometimes get thighs for $1/each.

phone: +1 206 322-6444

address: 700 E Pine St

Classic New York-style pizza by the slice. You can't go wrong here and the pesto is particularly popular.

phone: +1 206 323-4255

address: 509 15th Ave E

A Thai place that's fairly quiet and upscale, with excellent specials try the Lime Light Chicken if you have a chance. On request they can make truly vegetarian Thai food (i.e., without fish sauce).

Moonlight Cafe

phone: +1 206 322-3378

address: 1919 S Jackson St

Serves excellent vegan mock-meat versions of Vietnamese and Chinese dishes such as noodle bowls and sesame beef. In fact, they boast a full vegan menu with as many dishes as their separate carnivorous menu offers.

phone: +1 206 329-9256

address: 406 Broadway E

Serves the most popular pho of the several pho restaurants along Broadway.

address: 1424 11th Avenue, Ste C2

Very good ice cream and cheese shop made from cows from the owner's farm on Vashon Island. Lots of interesting ice cream flavors, the flora cheese ice cream is excellent. The entrance to the mixed use building where the ice cream shop is located is right by Cafe Pettiroso.

phone: +1 206 538-0040

address: 1028 Madison Street

Very good East Coast style pizza with large servings and 1.50$ beer served all day in a restaurant operated by East Coast transplants. Relocated from downtown Seattle to a larger restaurant in First Hill.
Mid-range
phone: +1 206 328-4604

address: 219 Broadway E

Eclectic menu of American fusion fare and some delicious simple cocktails. Extremely popular on weekends with their large brunch menu and Bloody Marys.

Ayutthaya

phone: +1 206 324-8833

address: 727 E Pike St

Inexpensive, quality Thai food. Standing since 198, it specializes in Thai classics such as coconut chicken & drunken noodles, with happy hour.

phone: +1 206 328-2030

address: 550 12th Avenue

A myriad of cocktails plus Vietnamese street fare, which also includes a bakery. Known for its rotisserie meat, pho, banh cuon (rice noodle roll), and macaroons. Opens late night with comfort food options. No reservations needed.

phone: +1 206 325-7580

address: 601 Broadway E

Greek food is hard to find on the Hill, but this excellent little place serves up Spanakopita, gyros, lamb, seafood dishes, fresh vegetables, baklava and more. Good wine selection and the staff is quirky, but attentive.

phone: +1 206 324-4140

address: 4220 E Madison St (multiple locations)

A local favorite. A creative mix of Mexican, Southwestern and Spanish cuisine complemented by great cocktails. Always full, with outdoor seating in the summer.

phone: +1 206 325-9100

address: 2901 E Madison St

Upscale, all-vegetarian cuisine in a casual atmosphere. Menus change weekly.

phone: +1 206 329-8005

address: 2305 24th Ave E

Established Italian restaurant popular for vegetarian lasagna, apple-wood fired pizza, and fresh hand-made pasta (they have an employee dedicated solely to making pasta).

phone: +1 206 860-1818 (restaurant), +1 206 334-0513 (show and dinner theater reservations)

address: 300 Broadway E

Julia's serves Northwest cuisine along with good ol' American food, breakfast, lunch and dinner. Average quality, expensive meals and cocktails are prepared in a charming old building that used to house a seriously divey gay bar until they gutted it and put in a tasteful interior. The location is excellent, but the service can be less than stellar. That's because the real attraction is not the food but the drag shows. Long-time residents decry the "loss" of a gay bar, but Julia's drag shows remain popular with tourists, bachelorette parties, and the like, particularly the weekend brunch shows.

phone: +1 206 325-2111

address: 615 19th Ave E

Contemporary Vietnamese dishes (mainly southern Vietnamese) mixed with Pacific Northwest innovation. Dim sum brunches on the weekends.

address: 2400 10th Ave E

Serves unique Seattle-style pizza, reminiscent of thin-crust, by-the-slice New York pizza, but with an imaginative collection of toppings that change with the seasons. Walk in and ask for two slices of "primo" and you won't be disappointed. The Pagliaccio salad is a good starter. There are branches in the University District and Queen Anne, plus delivery throughout the city.
Splurge
phone: +1 206 302-7874

address: 2319 E Madison St

Rated among the best 10 new restaurants in the U.S. after it opened. Under Chef Jason Wilson's stewardship it continues to be one of the more well respected haute cuisine houses in the country. Has received countless awards and the food is good, with an adventurous twist on traditional American cuisine. Reservations are strongly recommended.

phone: +1 206 838-2878

address: 401 15th Ave E

Simple but well-constructed Roman Italian foods from local chef Ethan Stowell.
Drink
Coffee
If Seattle takes its coffee seriously, then Capitol Hill takes it
very
seriously. This is a good neighborhood to spend some quality time in one of Seattle's numerous coffee shops.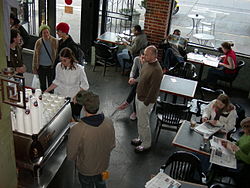 phone: +1-206-322-1058

address: 425 15th Ave E

A delightful combination of bookstore and café. The bookstore is long on technical books, or technical takes on every other genre. For example, they have a children's book, Goodnight Lab, an homage to Goodnight Moon featuring science labs. The café has the usual range of teas, coffees, and pastries. There are tables scattered throughout, which people use for eating, working or reading.

Bauhaus Books & Coffee

address: 301 E Pine St

Cozy and fun coffee shop at the base of Capitol Hill. A great place to people watch and enjoy the view of the Space Needle. Wonderful baristas, fun latte art, decent coffee.

Caffé Vita

phone: +1 206 709-4440

address: 1005 E Pike St

Coffee roaster with a warehouse feel, where patrons can clearly see how the coffee beans are roasted.

phone: +1 206 860-2722

address: 532 Broadway E

Founded by an engineer who's been developing progressively more sophisticated roasters for twenty years. Their beans, plus Mighty-O doughnuts, are also available at the sidewalk Vivace at 321 Broadway E, between Harrison and Thomas.

Insomniax Coffee

address: 102 15th Ave E

Nestled inside the Group Health complex, this coffee house caters to medical professionals and a diverse group of locals who enjoy freshly blended fruit smoothies (try the Big Apple!) and great conversations with the baristas.

Pettirosso

address: 1101 E Pike St

Cozy, intimate place full of regulars and good for a quiet conversation.

Starbucks Reserve Roastery & Tasting Room

phone: +1 206 624-0173

address: 1124 E Pike St

A giant split-level store with a lot to draw your attention. Watch and ask questions as they roast specialty beans that get sent to Starbucks locations around the globe. Enjoy a tasting with your pick of coffees and brewing methods. Scoop your own bag of the Roastery-exclusive coffees. Is your problem too much caffeine? Then relax instead with a cocktail from the bar. Fill your stomach with artisinal pizzas, pastries, and sandwiches, and your shopping bag with Starbucks clothing and merchandise. Enjoy the artistic wood and copper decor, which is marred somewhat by the constant crowds getting in the way and taking up all of the seats.

address: two locations

A Portland transplant that serves up delicious high quality drinks at two tastefully decorated, minimalist shops on the Hill. One of the best cups of coffee you'll ever taste. Hosts free cuppings for the public every day at 3PM, head downstairs and learn about your beans!
Stumptown Coffee Roasters on Pine

phone: +1 206 329-0115

address: 616 E Pine St

Stumptown Coffee Roasters on 12th

phone: +1 206 323-1544

address: 1115 12th Ave
Bars and taverns
Bars of all styles dot the map in Capitol Hill, whether you want drinks, dancing, or even a quiet speakeasy (if you can find one). Friday and Saturday nights are busy around the Pike/Pine corridor where Capitol Hill and First Hill blend together.
The Baltic Room

address: 1207 Pine St

A rather elegant and reliably stupid touristy DJ club (and occasionally a live music venue, though less so than in past years). Just across the I-5 freeway from downtown.

Bill's off Broadway

address: 725 E Pine St

A strange mix of Capitol Hill old-timers (people who lived here before it was trendy), punks, and Seattle Central Community College students. The food is Italian-inspired bar food (lots of cheese!) and the drinks are stiff. Great place to start a night out (don't stay too late as Bill's closes at 12AM). Service can be amazingly slow, so if you're starving you might want to go somewhere else.

Cha Cha Lounge

address: 1013 E Pike St

A weird cross of dive bar and trendy spot, the ambiance of their old location was successfully transplanted to this location after their former building was razed for yet more condo construction. Your bartender may have had an album in the charts circa 1992.

phone: +1 206 588-0375

address: 1600 Melrose Ave

Located in a former funeral home (rumored to have handled Bruce Lee's body) that has now been converted to offices and a beer bar. Enjoy one of the best beer selections in the neighborhood.

DeLuxe Bar and Grill

address: 625 Broadway E

Dark, but appealing for a beer, stiff drink or bar food (hearty burgers, thick fries, etc.). More restaurant than bar.

phone: +1 206 322-2296

address: 1134 Broadway Ave

A trendy billiards hall and bowling alley, built in a spacious former garage that has no problem handling large groups. Multiple bars with food service, and an outdoor patio (weather permitting).

phone: +1 206 708-6468

address: 516 Broadway E

An excellent spot for their gourmet and slightly modernist food, but even better for their ever-changing cocktails, expertly designed using seasonal flavors and uncommon ingredients. A patio in the back with a sliding glass roof means you can enjoy the sky view (boxed in by surrounding buildings) rain or shine.

phone: +1 206 323-9898

address: 517 15th Ave E

Free wifi, large couches, decent sushi, good drinks and attractive servers conspire to make this one of the better Capitol Hill bars.

Linda's Tavern

address: 707 E Pine St

The outdoor patio makes this the perfect place to enjoy a few drinks under the stars.

address: 1408 E Pine St

A self-billed bistropub, home to a hefty list of wines by the glass (including on tap), full bar, and beers on tap. Quiet and friendly on weeknights.

phone: +1 206 709-1900

address: 332 15th Ave E

Another bar owned by Linda Derschang of Linda's fame. Although Smith regularly becomes packed in the evening, large communal tables in the center of the establishment mean you can usually find a place to sit.

Stumbling Monk

address: 1635 E Olive Way

Its dark appearance from the outside makes it easy to miss, but worth stepping inside. As the name suggests, you'll find an excellent selection of Belgian beer strong enough to make your walk home a challenge. The Stumbling Monk's unpretentious atmosphere makes it a down-to-earth oasis on trendy Capitol Hill.

Summit Public House

address: 601 Summit Ave. E

Offers many beers on tap and is home to one of the best BLTs in the city.

address: 912 12th Ave

Beer Garden with indoor bocce courts and Bavarian bratwurst and pretzels
LGBT
Although locals may be quick to tell you that Capitol Hill's gay bar scene "isn't what it used to be" due to social changes and gentrification, it's still very much the gayborhood of Seattle.
Sleep
Budget
phone: +1 206 720-7161

address: 121 11th Avenue East

An eight-room bed and breakfast built in 1906 on a tree-lined side street two blocks east of Broadway, just north of Cal Anderson Park. Free on-site parking, queen beds, private bathrooms, wifi. AAA 3-diamond.

phone: +1 206 325-3654

address: 1727 15th Ave

Bed and breakfast.
Mid-range
Homewood Suites Seattle Convention Center Pike Street

phone: +1 206-682-8282

address: 1011 Pike Street

The all-suites hotel brand of the Hilton group. Each suite has a full size kitchen where you can cook, or roam the restaurants at the nearby Capitol Hill for more delectable options. Complimentary breakfast and wine social hour Monday-Thursday evenings.

phone: +1 206 325-1400

address: 1100 Broadway

A local chain brand. Inexpensive option in between downtown and Capitol Hill. Rooms are generously spacious. Complete facilities such as complimentary Wi-Fi, a restaurant, gym and swimming pool, which considering the typical price, is a giveaway.
Splurge
address: 900 Madison St

This historic hotel has crowned the First Hill since 1908. It is a posh, Italinate, 7-story hotel with fine dining in the AAA - 4 diamond Hunt Club - For a classy night out before the "hopera".
Stay safe
Though crime in the neighborhood has declined in recent years, the Central District has one of the highest crime rates in Seattle. However, the neighborhood is fairly safe at daytime. Walking in the District at night is not advised.

Connect
Wireless Internet is available at nearly every coffee shop, though some disable it during peak hours on weekends to keep the crowds moving.
Seattle Public LibraryAll branches of the Seattle Public Library have open wireless, using the SSID spl-public. Public computers with Internet access and basic office software are available for up to 90 minutes at a time, but require either a SPL library card or a temporary pass available from the circulation desk.
phone: +1 206 684-4715

address: 425 Harvard Ave E

phone: +1 206 684-4720

address: 2401 24th Ave E
By mail
phone: +1 206 324-5474

address: 212 Broadway E

address: 1150 23rd Ave