Singapore/Balestier
Balestier
,
Newton
,
Novena
and
Toa Payoh
are in central
Singapore
.
Understand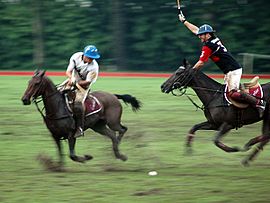 Strung along the North-South Line just north of
Orchard Road
, these four rather dissimilar districts serve to absorb Singapore's urban sprawl and house its inhabitants. None are particularly attractive from a tourist's point of view, but they are popular for short and longer-term stays in Singapore — quiet and reasonably priced, but close enough to be convenient.
Balestier
offers one of Singapore's largest clusters of
cheap hotels
, second only to
Geylang
. As you might guess, here too the main customers are patrons of the nearby brothels and gambling dens, although they maintain a very low profile and this isn't really a cause for concern.
Newton
and
Novena
are rapidly gentrifying suburbs just north of the city, housing a significant expat population and services geared to them. Just one MRT stop further north, though, is the canonical Singapore heartland suburb of
Toa Payoh
(pron. "Twa(r) Pah-yoh"), housing well over 100,000 Singaporeans in HDB housing blocks.
Get in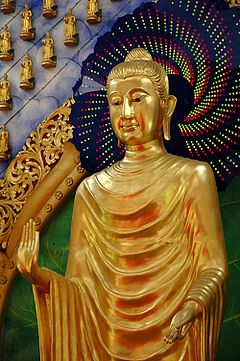 Newton, Novena and Toa Payoh are easily accessed on the North-South MRT Line. Balestier does not have convenient access by MRT, although it's possible to hike over from Toa Payoh or Novena stations (10-15 minutes). However, there are quite a few bus services along Balestier Rd, with the most useful ones being SBS 145 to Bugis, City Hall,
Boat Quay
and
Chinatown
, 130 to
Bugis
and City Hall, and 124 to
Orchard Road
and City Hall.
See
Toa Payoh has no sights as such, but it's an interesting example of the elusive "real Singapore". Just take the MRT to the station and walk around the vast sprawl of
Toa Payoh Central
, much of which is taken up by an outdoor shopping arcade filled with little neighborhood shops and places to eat.
HDB Hub

address: 480, Toa Payoh Lorong 6

The headquarters of the Housing Development Board which is responsible for public housing in Singapore. It is not generally a tourist destination but is definitely worth a visit for people interested to learn more about everyday life in Singapore. There is a free interactive exhibition about HDB housing in the Basement (HDB Gallery) The ground level has some models of upcoming housing developments. There is an area with showflats on the 3rd storey (via a link bridge), showing all the different flat types that are being built in original size.
The Balestier area has two sights of minor interest:
Sasanaramsi Burmese Buddhist Temple

phone: +65 6251 1717

address: 14 Tai Gin Rd

Completed in 1990, equipped with an eye-catching golden spire, it is the only Buddhist temple outside Myanmar to be built in the traditional Burmese architectural style. Inside, the most remarkable features for the lay visitor are the Buddha statues enhanced with swirling LED halos. Be sure to climb up to the third floor to see the largest and most stunning of the lot.

Sun Yat Sen Nanyang Memorial Hall

address: 12 Tai Gin Rd

Built in the late 1800s as Wan Qing Yuan (晚晴园), the villa was offered in 1906 to Chinese revolutionary Sun Yat Sen, who stayed here eight times while in exile. The villa has been lovingly restored and was reopened to the public in 2001, but the contents of the museum inside are a little dull unless you have a keen interest and solid background in Chinese history.
Do
phone: +65 6854 3999

address: 80 Mount Pleasant Rd

Dating back to 1886, the colonial-style clubhouse is a good spot to quaff a gin tonic below lazy ceiling fans while watching toffs pootle about on the polo field. Practice sessions Tu, Th, Sa and Su at 17:00, plus scheduled competition events, all free and open to non-members. Riding lessons also available, although these are primarily intended for members and residents and various conditions apply. Even if you aren't a polo fan, the daily $19.90 three-course lunches at the Mountbatten Room are a pretty good deal.

Toa Payoh Sports Hall and Swimming Complex

phone: +65 6256 7153

address: 301 Toa Payoh Lorong 6

Huge swimming pools, basic ClubFITT gym, badminton courts.
Buy
Most of Balestier's shops — over 40 at last count — are devoted to selling
light fixtures
and other interior decoration items. Unless you want to surprise the folks back home with a lovely Singaporean toilet bowl, it's probably best to head to other shopping centers instead, particularly since Orchard Road is one or two MRT stops away. Both Novena and Toa Payoh have large shopping centers (but not very interesting) around their MRT stations.
address: 10 Sinaran Dr

Atop the MRT station, Square 2 is consciously modeled on the hip malls of Seoul, packed with 500 small boutiques selling Korean fashions, electronics, accessories and food.

address: 101 Thomson Rd

Sits diagonally across the Thomson Road/Newton Road/Moulmein Road intersection from the other two malls at Novena. United Square is oriented towards children and education. Alongside the food outlets you'll find plenty of stores selling clothes and toys, as well as tuition centres offering to coach your youngster into an Olympic fencer or violin virtuoso. A branch of Cold Storage supermarket lurks in the basement.

phone: +65 6350 5110

address: 238 Thomson Rd

Formerly Novena Square, this is by far Novena's largest shopping mall. The main theme is higher-end branded sporting goods, including a large California Fitness gym, but there is also a decent selection of restaurants, a Kopitiam food court and a Cold Storage supermarket.
Eat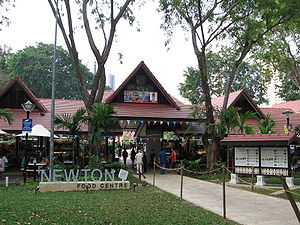 Food around here is cheap and plentiful.
Newton CircusIt is known for its seafood, but it is one the few places in Singapore where touts and overcharging can be a nuisance — double-check the price of any seafood you order. Still, the hawker centre has always had a special spot in the hearts of Singaporeans, especially those in the heartlands. Other than its famed seafood stalls, the hokkien mee, oyster omelette, popiah, BBQ chicken wings, ice kachang, satay and fried rice are popular with locals. No smoking.

address: 238 Thomson Road, #02-11/12

Among Singapore's best places for Northern Chinese cuisine, particularly well known for their guotie and jiaozi dumplings. Can get expensive in the evenings, but the weekend High Tea buffet (Sat, Sun, and holidays, 15:00-17:00 only) at S$18.80 per person is a deservedly popular steal — not only is there the traditional laid-out buffet, but you can also order dumplings from the menu.

Novena Peranakan Cuisine

phone: +65 6256 1430

address: 273 Thomson Rd #01-02

The restaurant promises "typical home-cooked nonya food", and that's what you get, with Peranakan classics like ayam buah keluak (chicken with keluak nuts) and babi pontek (pork stew). No frills, but well priced with lunch sets from $3.80 and mains from $6.

2nd Mini Steamboat Delight

phone: +65 6255 0600

address: 273 Thomson Rd #01-04

Choose chicken (mild) or tom yam (lethal) soup, add in your choice of ingredients and chow away. The menu is vast and includes lots of exotic (and expensive) seafood choices, but if you stick to the basics portions are cheap and generously sized. Try the fish glue ($4), a spicy fish paste that tastes much better than it sounds.

Wee Nam Kee Chicken Rice

phone: +65 6255 6396

address: 101 Thomson Rd #01-08

This no-frills restaurant wins no prizes for appearance or service, but it gets packed every evening with crowds who want to sample their famous chicken rice. The roasted chicken is better than steamed, ask for boneless to make it easier to eat. Also try the shui jiao (dumpling with minced pork and prawns). Recently relocated from Novena Ville, which is being redeveloped. Other branches in Katong and Marina Square.
Balestier is locally famous for two products: the flaky bean jam pastry
tau sar piah
, and the pork rib soup
bak kut teh
. Thanks to the crowd they serve, most restaurants in Balestier are open until the wee hours.
Founder Bak Kut Teh

phone: +65 6352 6192

address: 347 Balestier Rd

Has a respectable claim to being the first bak kut teh joint on the road, and is certainly the only one with air-con. The sour pickled vegetables and pig's organ soup are also worth a try. Watch out though: their soup is very peppery indeed.

House of Tau Sar Piah

phone: +65 6520 3008

address: 529 Balestier Rd

Not necessarily the original, but certainly large and popular. Offers a wide variety of fillings, try the savoury tau sar piah with a salty butter filling.

Loong Fatt Eating House & Confectionary

address: 639 Balestier Rd

Arguably the original tau sar piah shop, which has received Makansutra's highest rating of "Die, die must try".

Teo Seng Teochew Porridge

phone: +65 6256 3031

address: 457-461 Balestier Rd

Large eatery serving up Teochew-style porridge, which means a bowl of watery soup (or steamed rice if you wish) and lots of tasty side dishes. Best experienced with a larger group, so you can sample.

Whampoa Makan Place

address: 90 Whampoa Drive

The market in the Whampoa area serves many delicious foods that have existed for many years and is a great representation of the culture in and around the area.
Drink
phone: +65 6250 3116

address: 101 Thomson Rd, #B1-13/14 United Square

Staggering list of beers from around the world, on the expensive side, but cheaper than in the tourist traps of Boat Quay/Clarke Quay. Shows Premier League football and other major sporting events on a large screen outdoors.

Montero's Pub

phone: +65 6259 9053

address: 1 Newton Rd #01-01

A Western-style neighborhood pub with pool table and a good selection of beer. A place to relax.
Sleep
Budget
phone: +65 6252 6888

address: 255, 263, 418 Balestier Rd

Singapore's largest chain of cheap hotels has no less than three outlets along Balestier Road, all of which are unexciting but perfectly acceptable.

phone: +65 6352 2323

address: 218, 302 and 592 Balestier Rd

Three more cheap chain hotels, slightly more upmarket than Fragrance. Rooms from $89 nett; the Value Hotel Thomson is the best of the three and even features a pool, but is also slightly more expensive at $129 nett.
Mid-range
phone: +65 6253 4411

address: 36 Newton Rd

Hotel houses no fewer than four dodgy nightclubs, which kind of sets the tone, although it completed a much-needed renovation in 2005. The Jade Room restaurant here is famous for its "Buddha Jumps Over the Wall", an extravagant Chinese soup that will cost you around $100/person. But don't confuse it with Royal@Queens or Royal Plaza!

phone: +65 6355 9988

address: 201 Balestier Rd

Solid, renovated mid-range hotel. Probably the best digs in this part of town. Sa and Su buffet lunch (11:30-14:30) $16.24 net; weekday buffet lunch, dinner and supper available at lower prices. A la carte only $2.80++ for laksa or prawn mee plus free drink, but served outdoors only from 18:00-24:00. Free shuttle service to Novena MRT and Orchard Rd.
Splurge
phone: +65 6737 6888

address: 39 Scotts Rd

Comfortable but rather dull business hotel. There's nothing (except Newton Circus) in the vicinity, but Orchard is just one MRT stop away. Somewhat overpriced unless you get good discounts.
Connect
@ Corner

address: 1 Goldhill Plaza #01-11

Large net cafe popular with gaming addicts. Promotional rates from just $2/hour.