Tbilisi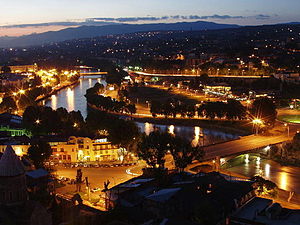 Tbilisi
(
Georgian
: ), archaic spelling
Tiflis
, is the capital city of the country of
Georgia
, lying on the banks of the Mtkvari River. The city covers an area of 726 km² (280.3 square miles) and has a population of approximately 1,345,000.
Understand
Tbilisi lies in the centre of eastern Georgia, in the foothills of the Trialeti mountain range. According to Georgian legends, it was founded in the 5th century by King Vakhtang Gorgasali who, while hunting, shot a pheasant which fell into a warm spring and was either boiled or healed. Either way, the king was inspired to found a city on the site, and the name of the city derives from the Georgian word
tbili
meaning "warm". Although the city has been destroyed and rebuilt 29 times, the layout of the Old Town is largely intact with narrow alleys and big crooked houses built around courtyards.
Climate
Tbilisi experiences relatively cold winters and hot summers. Because the city is bounded on most sides by mountain ranges, the close proximity to large bodies of water (Black and Caspian Seas) and the fact that the Greater Caucasus Mountain Range (further to the north) blocks the intrusion of cold air masses from Russia, Tbilisi has a relatively mild micro-climate compared to other cities that possess a similar continental climate along the same latitudes. The average annual temperature in Tbilisi is 12.7 °C (54.9 °F). January is the coldest month with an average temperature of 0.9 °C (33.6 °F). July is the hottest month with an average temperature of 24.4 °C (75.9 °F). The absolute minimum recorded temperature is −24 °C (−11 °F) and the absolute maximum is 40 °C (104 °F). Average annual precipitation is 568 mm (22.4 in). May and June are the wettest months (averaging 84 mm (3.3 in) of precipitation each) while January is the driest (averaging 20 mm (0.8 in) of precipitation). Snow falls on average 15–25 days per year. The surrounding mountains often trap the clouds within and around the city, mainly during the Spring and Autumn months, resulting in prolonged rainy and/or cloudy weather. Northwesterly winds dominate in most parts of Tbilisi throughout the year. Southeasterly winds are common as well.
Tourism
Tourism Office

address: Freedom Square, Rustaveli Ave

They provide a free, very detailed booklet with city map.
Get in
By plane
Shota Rustaveli Tbilisi International Airport

phone: +995 32 310 265

address: Airport St

Small but reasonably modern terminal. Seven food and drink outlets, four duty free shops. There is an ATM and a branch of Liberty Bank (+995 322 555500). Several bureau de change operate 24/7. The three main mobile phone companies sell SIM cards in the arrivals area.
See
Georgia#Get around
for the very limited
domestic flights
to the city.
International flights
go to Tbilisi regularly from Aktau, Almaty, Amsterdam, Antalya, Athens, Baku, Doha, Donetsk, Dnipro, Dubai, Istanbul IST & SAW, Kazan, Kharkiv, Kiev KBP, London LGW, Minsk, Moscow DME & ZIA, Munich, Novosibirsk, Odessa, Paris CDG, Prague, Riga, Rome, Rostov-on-Don, Sochi, St Petersburg, Tallinn, Tel Aviv, Vienna, Vilnius, Warsaw, Yekaterinburg and Yerevan. There are summer seasonal flights to the Med and Red Sea resorts.
Getting there/away
Bus 37/137 leaves from the right corner of the arrival area. From 07:00 to 22:35 every 20-30 min, and 23:00 to 06:30 every 30 min. Via Avlabari, Freedom Square, Rustaveli, Republic Square and Tamar Bridge to the main train station; allow 50 min. The fare is 0.50 lari. Coins (or a Metromoney Card) are required to purchase a ticket – get them by exchanging a small amount of money and ask for a 50 tetri coin. Also see: (Tbilisi Transport Company)
Taxis between the airport and the city cost 20–30 lari. Standard rates are listed on a board by the taxi rank as you exit the airport, on the right hand side. As of early 2019, the tourist information in the airport quotes 30–50 lari, but Yandex.Taxi, Cabify and Bolt can already be had for 20 lari. Beware: taxi drivers (even of the "official" taxis) outside might insist that the official rate is 80 lari.
Trains to the airport cost 0.50 lari and take 35 min, pay the conductor. But there are only two trains a day, from Tbilisi at 07:50 and 16:55, from the airport at 08:35 and 17:40.
By train
address: Station Square (Sadguris Moedani)

After an extensive refurbishment, the lower levels are now a shopping mall. Tickets and platforms are on the upper levels. There's no Wifi at the station.
Domestic trains
Trains run twice daily between Tbilisi and Batumi, departing each city around 07:30 and 17:30 and taking 5 hr. These trains also connect to Yerevan (Armenia).
Trains also run from
Gori
,
Borjomi
,
Kutaisi
I + II,
Marneuli
,
Poti
and
Zugdidi
.
International trains
Baku – Trains run daily: a 2nd class sleeper berth (4 places) is 57.10 lari, 1st class (2 places, not superposed) is around 100 lari. Train 37 departs Tbilisi around 20:30 arriving in Baku around 09:00 (train 38 departs Baku 21:00 and reaches Tbilisi around 10:40). Buy tickets on the top floor of the mall-station, then descend to lower floor to access the platform. There is currency exchange but it will be closed in the evening. The border is 1 hr out from Tbilisi; procedures may take 2-3 hr. No catering, but hot water is available. Upper beds are actually 5 lari less. For more information also checkout Baku#By train.
Yerevan – An overnight train runs between Tbilisi and Yerevan in Armenia. From Oct to mid-June this departs from Tbilisi (as Train 371) at 20:20 on odd dates of the month, reaching the border at 22:00 and Yerevan 06:55 next morning. It departs from Yerevan (as Train 372) at 21:30 on even dates, reaching the border at 04:20 and Tbilisi at 07:50. The 31st/1st of the month may be skipped to maintain the alternation. Border procedures either side take 90 min. In summer these trains may be booked out for days ahead, so buy your ticket as soon as possible - you can do so online. The coaches are standard ex-Soviet behemoths, but with fairly comfortable sleeping compartments. No catering, so bring your own food, water, vodka etc.
The one way fare is 54.50/61.25 lari (upper/lower bed) in 3rd class, and about 90 lari in a 2nd class sleeper berth. 3rd class can be sticky and uncomfortable if it is fully booked—check ahead.
From mid-June through Sept this train runs daily from Batumi on the Black Sea coast. As Train 201, it departs Batumi 15:35 and Tbilisi 22:15, reaching Yerevan at 07:25. As Train 202, it departs Yerevan 15:30 and Tbilisi 00:45, reaching Batumi at 07:10. Other domestic trains link Tbilisi and Batumi. Batumi is close to the Sarpi/Hopa border crossing between Georgia and Turkey, which is the main overland route into this region.
By marshrutka
There are three main bus stations in Tbilisi. To transfer between Didube and Ortochalla, use marshrutka 150 or the metro.
Didube bus station

address: Akaki Tsereteli Ave

For all north-western and western destinations, incl. Turkey, Russia and Greece. Regular bus lines run from inside the terminal, occasional and private operators run from the small street around the station. Has regular connections between Tbilisi and Mtskheta, Stepantsminda/Kazbegi (for Russia), Gori (hourly, 1.5 hr, 3 lari), Borjomi (every 2 hr, 3 hr, 8 lari), Kutaisi (hourly, 3.5 hr, 10 lari) and Batumi. Also a daily between Mestia (10-12 hr, 30 lari), but more convenient is a night train between Tbilisi and Zugdidi and a marshrutka between Zugdidi and Mestia (20 lari).
Kutaisi – 07:00-19:00 hourly. 4 hr. 10 lari.
Stepantsminda – Connections to Tbilisi at 07:00, 08:00, 09:00, 10:00, 11:00, 12:00, 13:30, 14:00, 15:30, 17:00 and 18:00. 3 hr, 10 lari.
Metro Turizm and Lüks Karadeniz run two buses a day each from Ankara and one from Istanbul, and occasionally all the way from Athens and Thessaloniki.
Avlabari bus stationRegular connections from/to Kilikia bus station in Yerevan, Armenia—every other hour between 09:00-17:00, 40 lari. From Yerevan the go 08:30, 10:30, 13:00, 15:00, and 17:00 for 7,000 dram. Phone: +995593229554, +995592408800, +37494929281, +37494414748, +37443305555. They go by Alaverdi village, shortly after the border, and of course Vanadzor. According to other travellers, the marshrutkas from this station are far more reliable and modern than the ones at Ortachala.
Ortachala bus station

phone: +995 32 753433

address: Dimitri Gulia St 1 / Vakhtang Gorgasali St

Serves southern destination like Marneuli and Rustavi, including Armenia and Russia, as well as Qax and Zaqatala in the northwest pocket of Azerbaijan. Money-change and ATM available. Toilets are squalid, 1 lari.
Yerevan (Armenia) via Vanadzor (08:00, 6 hr, 30 lari): change there for Sevan and Ijevan. Later marshrutkas start when full, but you are probably better off going from Avlabari bus station (see above). Alternatively, if you are 3-4 people, take a taxi—Alaverdi is just 110 lari with Bolt from Tbilisi. From Yerevan marshrutkas leave the Central/Kilikia bus station at 08:30 for 6,500 dram.
Ijevan (Armenia) – At least one (mini)bus from Ijevan at 09:30 (1,000 dram), with necessary interchange at the border.
Ganja (Azerbaijan) – Sprinter, from Tbilisi at 07:00, 15 lari, from Ganja at 09:00, 8 manat, 3-4 hr.
Baku – Buses take 12 hr.
Qax (Qakh) (Azerbaijan, via Lagodekhi border, 5-6 hr) – marshrutka from Qax (8 manat): 08:30, 10:30, 13:30; marshrutka to Qax (10 lari, pay straight at kassa, otherwise driver will want to take 12 lari from you): 08:40, ~11:00, ~13:00.
Zaqatala (Azerbaijan, via Lagodekhi border, 5-6 hr) – marshrutka to Zaqatala, ~09:00 (10 lari). At least one per day from Zaqatala, or if you reserve ahead you might be able to board (along the way) the one that starts in Qax. From Tbilisi, you should be able to also use the Qax one.
Tehran (bus 107 lari)
Samgori bus station

address: Ketevan Tsamebuli Ave

This serves (less frequently) the east Georgian towns of Sighnaghi and Telavi
Sighnaghi – Every odd hour from 07:00; 7 lari, 1.5 hr.
Telavi – A few per day, last one 17:00 from Telavi. To Telavi at 09:00 & 10:00 and later. Up to 2½ hr, 10 lari, some go by near Sighnaghi.
Itinerary from Moscow (200 lari), Orenburg (270 lari), Samara and Volgograd (175 lari), Saratov (200 lari), Voronezh (185 lari), Rostov-on-Don, Elista and Yelets and Nalchik (70 lari), Kropotkin, Minvody, Pyatigorsk, Vladikavkaz (55-60 lari) go every day
By thumb
Getting into Tbilisi through hitch-hiking is mostly not a problem, because most people go into the centre. And even a little further away, you can always catch a cheap (yellow) bus the last metres.
Getting out though can be challenging, as you need to find a place where the traffic goes to where you want. It is best to take a marshrutka or regular bus a few kilometres out of the city and start from there. Also, check the
Hitchwiki
for detailed instructions.
Get around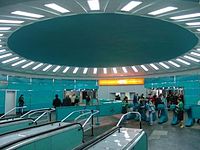 The primary transport inside and outside the Tbilisi city are metro,
buses
and minibuses —
marshrutka.
Taxis are also cheap, but two-wheeled transport is rarely seen and pedestrians have to contend with significant neglect of the pavements. As far as motorists are concerned pedestrians are allowed to use zebra crossings, but when doing so they don't have priority over vehicular traffic. However pedestrians do have the advantage of being able to cross the pedestrian only peace bridge and travel on the cable car and funiculars.
By metro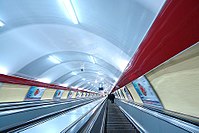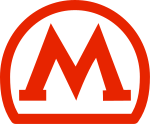 Tbilisi has a two-line
metro system
, which operates from 06:00 until 24:00. However, sometimes the last metros leave at around 23:00 from either end.
All signs inside the metro are in Georgian and English, but station name signs are not always visible from the train. Station names are also announced in two languages. There are rarely system maps on the train cars themselves. You will be lucky to find English speakers riding the Metro; you will however have better luck with Russian which is widely spoken. Take a bilingual map with you if you are not proficient with the local alphabet/pronunciation.
A trip with the metro in Tbilisi costs 0.50 lari. But you will have to buy a
Metromoney Card
(2 lari) at the counter (more than one person can use the card). You can top up the card with any amount you like, and use it for travel both on the metro and on buses. Tbilisi has a free transfer system between metro and buses, allowing for an hour and a half of free transfer. It applies metro-to-metro, bus-to-bus, and across systems.
You can use one Metromoney Card for multiple people,
however
, only the first person will be able to take advantage of the free transfer. So, after a transfer the first tap onto the reader will not charge the card (but only print a "zero" receipt in case of buses), but every second (and third, etc.) tap will cost 0.50 lari.
By bus
To find the correct route, GoogleMaps has comprehensive bus network information with numbers and routes. If you click on one of the numerous bus stops around the city or next to you, you will get displayed the bus lines, their routes and frequency.
By trolleybus
City buses are yellow, and come in various sizes. The bus number and a description of the route are usually listed on signs in the bus windows, but only in Georgian. The city recently installed electronic arrival boards, with reasonably accurate estimated arrival times, at bus stops on major roads. The signs alternate between English and Georgian and display the bus number, minutes to arrival and destination.
Board through any door you like, usually the double doors in the middle are easiest. A journey costs 0.50 lari, and exact change is required if you don't have a touch card (which can be purchased at metro stations). Metromoney Cards allow free transfers (for one person), and can be topped up at many pay boxes around the city, in addition to metro stations. Hold onto the ticket you receive on the bus; you will need to present it to the yellow-shirted ticket checkers. For using the card for multiple people read above (
#By metro
).
By marshrutka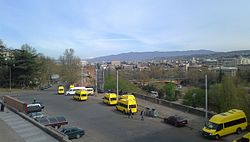 Marshrutkas are vans which service the side streets of the city; they are independently owned. Like buses, the route is posted in the front window (often only in Georgian), but marshrutkas use a different route numbering system, and the route descriptions may be more general than the buses (e.g. "Vake" rather than a specific street in the Vake area). The fare is (on average) 0.80 lari. If paid with a touch card, every trip after the first one during the day is reduced to 0.65 lari; shout "Stop" or "Gaacheret" when you want to get off, and hand the driver your fare on the way out. In the new yellow Ford Transit vans you can pay also with the electronic card you need for the metro.
By taxi
Taxis in Tbilisi are typically privately owned vehicles, and are not metered. If you're going anywhere other than the nearest metro station, major hotels, or tourist destinations, or if you don't speak Georgian or Russian, it's likely that your driver will stop multiple times and ask pedestrians for directions. Even then, he may not know how to get to your destination. If the driver has difficulty finding your destination, he will charge you for his trouble. Always negotiate a price beforehand, unless it is a metered taxi. Prices start at 2 lari for very short trips. A trip in the center of town should rarely cost more than 3–5 lari, and anywhere in the city should never cost more than 15 lari. The taxi drivers can be persistent when trying to get customers.
Consider making an account with Bolt, which is big in Georgia. Also, Yandex.Taxi should work. They are quite cheap and especially going with several people more convenient. They can also help when the last metro left and you are stuck—mostly less than 1 lari per km.
If you are 3-4 people Bolt is an inexpensive alternative to even marshrutkas.
By car
End on parking is widespread, but the ubiquitous informal parking attendants will help you reverse out into the traffic; it's all part of the service they offer in return for the usual tip.
See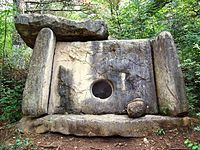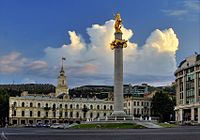 Museums
The Georgian National Museum is the umbrella organisation for a dozen museums and other sites in Tbilisi and elsewhere, with practical info in English. Usually they charge 7 lari for an adult, and are closed Mondays.

Open Air Museum of Ethnography

phone: +995 32 2729045

address: Kus Tba 1 (1 Turtle Lake Road, Tortoise pond lane) კუსტბის გზა #1)

Part of the Georgian National Museum. "Skansen"-type museum with 70 houses and other buildings characteristic of the various parts of Georgia, plus household gadgetry and craft tools. The houses are in variable states of repair, some are tumbledown but especially those near the entry gate are okay and with helpful docents. Allow a half day for a visit, a quiet escape from the city.

phone: +995 32 999909

address: 1 Gudiashvili Street

Part of the Georgian National Museum. Large permanent collection from antiquity to present.

phone: +995 32 2982281

address: #8 Sioni St

Part of the Georgian National Museum.

phone: +995 32 299 8022

address: 3 Shota Rustaveli avenue

Part of the Georgian National Museum, the Museum of Georgia houses Caucasian artefacts of archaeology and ethnography. A permanent exposition follows developments from the Bronze Age to the early 20th century. Gold was mined and worked here from a very early date - it was probably the origin of the "Golden Fleece" legend - so the area developed its own style, which influenced Achaemenid and Hellenistic jewellery. The most valuable exhibits include Homo ergaster fossils discovered at Dmanisi; the Akhalgori hoard of the 5th century BC; a collection of 80,000 coins chiefly of Georgian minting; medieval icons and goldsmith pieces collected from various sites in Georgia; and a lapidary with a rich collection of Urartian inscriptions.
Nominally a separate Museum of Soviet Occupation, but simply the 4th floor of the same building, depicts Georgia's treatment at the hands of its neighbour, from 19th-century tsarist expansion through Soviet times to the conflict over Abkhazia and South Ossetia.

Puppet Museum

phone: +995 32 995337

address: 17 Shavteli N St

Several visitors in summer 2018 found it closed.

Galaktion Tabidze Museum

address: Marjanishvili N 4

The museum of the eminent Georgian poet, Galaktion Tabidze (1892-1959).

phone: +995 32 2157300

address: 11 Shota Rustaveli Av

Part of the Georgian National Museum. Extensive permanent collection, plus rotating exhibitions usually featuring Georgian artists.

State Academy of Arts

address: 3 Gudiashvili Street

It's a working university, not a public gallery, but you may be able to peek in at the historic buildings.

Jewish History Museum

address: 3 St. Anton Catholicos

Depicts the Jews in Georgia from earliest historic times to the present day. Rabbi David Baazov (1883-1947) was sent to Siberia during Stalin's purges, and his son was shot, but he survived to return to Tbilisi. The museum collection became a diaspora (notably to Rochester, Minnesota) but has been repatriated.

U. Japaridze House-Museum

address: Shio Mghvimeli St, #2

Part of Georgian National Museum. Home of distinguished painter Ucha Japaridze (1906-1988).

E. Akhvlediani House-Museum

address: 12 Leo Kiacheli St.

Part of the Georgian National Museum. Showcases the work of painter Elene Akhvlediani (1898-1975).

Open air carriage exhibition

address: Zviad Gamsakhurdia Named Right Bank

In a strip of garden in the middle of a busy road, there are several carriages and wine making tools in exhibit.
Religious architecture
Mamadaviti

address: Mtatsminda Pantheon

Constructed in 1859–1871, domed in 1879.

Sioni Church

address: Sioni street (სიონის ქ.) #6

Sameba Cathedral

address: Samreklo Street

Constructed between 1995 and 2004, it is the third-tallest Eastern Orthodox cathedral in the world. Sameba is a synthesis of traditional styles dominating the Georgian church architecture at various stages in history and has some Byzantine undertones. The Sameba Cathedral was erected on the Elia Hill, which rises above the left bank of the Kura River (Mtkvari) in the historic neighborhood of Avlabari in Old Tbilisi on the grounds of what was once a park, and before that the largest Armenian cemetery in Tbilisi, a tiny portion of that cemetery now forms the Armenian Pantheon. Designed in a traditional Georgian style but with an exaggerated vertical emphasis, and regarded as an eyesore by many and venerated by as many others, the Sameba Cathedral has a cruciform plan with a dome over a crossing which rests on eight columns. At the same time, the parameters of the dome are independent from the apses, imparting a more monumental look to the dome and the church in general. The dome is surmounted by a 7.5-m-tall cross covered with gold. The cathedral consists of nine chapels (chapels of the Archangels, John the Baptist, Saint Nino, Saint George, Saint Nicholas, the Twelve Apostles, and All Saints); five of them are situated in a large, underground compartment. The overall area of the cathedral, including its large narthex, is 0.5 ha and the volume it occupies is 137 m³. The interior of the church measures 56 m × 44 m, with an interior area of 2,380 m². The height of the cathedral from the ground to the top of the cross is 105.5 m. The underground chapel occupies 35,550 m³. The height is 13 m. Natural materials are used for construction. The floor is made of marble tiles and the altar will also be decorated with mosaic. The painting of the murals is being executed by a group of artists guided by Amiran Goglidze. The Sameba complex consists of the main cathedral church, a free-standing bell-tower, the residence of the Patriarch, a monastery, a clerical seminary and theological academy, several workshops, places for rest, etc.

Metekhi Church ("Church of Assumption")

address: Metekhis Rise (მეტეხის აღმართი)

Goes back to the reign of St. Demeritus II. late 13th century. Rebuilt 17th century. Unusual in design.

Ascension Catholic Church of the Virgin Mary?

address: Gia Abesadze St (აბესაძის ქ.) #6

The church was built, which starts from the 13th century. The church is an example of eclectic architecture and has been built with pseudo-gothic and Baroco elements. The interior is decorated with thematic vitrages. Height: 23 m.

Anchiskhati ("Basilica of St. Mary")

address: Ioane Shavteli St, 18

Constructed began at the time of king Dachi Ujarmeli in the 6th century. This is the oldest church in town. Anchiskhati Basilica is a three-span basilica, divided by two abutments forming horseshoe shaped conches, which indicates the antiquity of its construction. Originally constructed of blocks of yellow tuff stone, the 1958–1964 restoration made extensive use of brick. The structure has entrances on three sides, but today only the western entrance is in use. Aside from the altarpiece, which was painted in 1683 by order of Catholicos Nikoloz Amilakhvari, all of the remaining paintings in the church date from the 19th century.

Narikala Church

address: Orbiri St

Kashveti Church of St. George

address: Shota Rustaveli Avenue (შოთა რუსთაველის გამზ) #9

A copy of 11th-century Samtavisi church. The Kashveti church was constructed between 1904 and 1910 by the architect L. Bilfeldt, who based his design on the medieval Samtavisi Cathedral. The construction was sponsored by the Georgian nobility and bourgeoisie. Kashveti was built on the site of a damaged church built of brick at the request of the Amilakhvari family in 1753. Significant contributions to the current church's ornate design were made by N. Agladze. Kashveti's frescoes were painted by the influential Georgian painter, Lado Gudiashvili, in 1947. The name "Kashveti" is derived from Georgian words kva for a "stone" and shva "to give birth." Legend has it the prominent 6th century monk David of Gareja of the Thirteen Assyrian Fathers was accused by a woman of making her a pregnant in Tbilisi. David prophesied his denial would be proved when she gave birth to a stone. She did, and the place received the name of "kashveti."

Synagogue

address: K. Leselidze street, 4? or Abkhazians Street.(კ. აფხაზის ქ.) #41

Functioning synagogue constructed in 1910. Women and men are seated separately.

Jumah Mosque

address: Botanikuri (Abanotubani, ბოტანიკურის ქ.) #32

Turkish Sunni mosque, along the road from the Botanical Gardens to the Sulphur Baths. The usual dress code and entry restrictions for non-Muslims apply.

Holy Trinity Church

address: Erosi Manjgaladze Turn, Abashidze Street (აბაშიძის ქ.) # 4

Alex. Nevskiy Orthodox Church

address: Marjanishvili Street, ~53

Armenian Cathedral of S. Gevorg

phone: +995 322754111

address: 5 Samghebro St.

Built in 1251 AD, and seat of the Armenian Archbishop of Georgia. Tomb of the famous Caucasian bard Sayat-Nova is in front of the church.

Norashen Armenian Church

address: Afkhazi Street

Boarded up Armenian Church, used as a library in Soviet times. It was built in 1487, with a lot of new work in the mid-1600s.

Church of Fathers' Cross?

address: Abkhazians Street.(კ. აფხაზის ქ.) # 42

Upper and Lower Bethlehem churches

George Church

address: Bethlehem Street (ბეთლემის ქ.) #7

Michael Tvereli church

address: Zaldastanishvili Street (ს. ზალდასტანიშვილის ქ.) #38

Echmiadzin Armenian ChurchBuilt in 1805, and later renovated.
Other sights
Chronicle of GeorgiaAn impressive memorial with a great view across Tbilisi and its lake. Also, an interesting walk through some past architecture. It consists of a number of huge statues and 16 30- to 35-m-tall columns at the top, and a portrait of the life of Christ at the bottom part. There is also a chapel and a St. Nino cross. It was originally designed by Zurab Tsereteli in 1985 but never really finished. A hidden gem that many who have been here recommend to see.

Mother Georgia Monument

address: Sololakis Alley (სოლოლაკის ხეივანი)

A 20-metre aluminium figure of a woman in Georgian national dress, erected on the Sololaki hill in 1958, Tbilisi's 1,500th birthday and designed by Elguja Amashukeli.

Mtatsminda Pantheon of Writers and Public FiguresMany famous writers, and the mother of Joseph Stalin, are buried here.

Old TbilisiPerhaps one of the most distinctive pleasures of walking through the Old City, with its old-style balconies, ancient churches, winding streets, and charming shops. Be prepared to see a number of eclectic sights, from the abandoned streetcar near Erekle Street to the art galleries of Chardini Street to the stunning modern art lining Sioni Street. Sub-neighborhoods include Sololaki, with its elegant restaurants and art nouveau architecture, Old Tbilisi proper — with sites ranging from churches to mosques to sulfur baths, Betlemi — housing two of the city's oldest churches and the stunning vistas of the Narikala Fortress — and Mtsasminda, just up the mountain from Rustaveli Avenues, a more sedate, "livable" district filled with charming old houses and a number of families. A large section has been refurbished in recent years turning parts into a sterile, tourist-trade and therefore purely overly consumption attuned quarter. Bars and restaurants largely overpriced. Even Segway rental is available — given the state of Tbilisi pavements, a ridiculous proposition.

Vake Park Area

address: around Chavchavadze and Abashidze avenues

This is one of Tbilisi's posher districts, home to many expats and nouveaux riches. While not quite as atmospheric as Old Tbilisi, Vake is home to some lovely parks, pleasant nineteenth-century architecture, and some of the city's most high-end shopping, including luxury furniture store Missioni. There are also plenty of elegant, if understated, bars and restaurants in this area. In Vake there are two buildings of Ivane Javakhishvili Tbilisi state university. The university is founded by Ivane Javakhishvili in 1918 and is one of the historical buildings in Tbilisi.

Shota Rustaveli monument

address: - Shota Rustaveli Square (შოთა რუსთაველის მოედანი)

Gudiashvili monument

address: - April 9 Garden (9 აპრილის ბაღი)

Ietim Gurji monument

address: Right bank (მტკვრის მარჯვენა სანაპირო)
Buildings
Georgian National Academy of Sciences

address: Shota Rustaveli Ave. (შოთა რუსთაველის გამზ), #48 / Rustaveli Square

City Hall

address: Freedom square (Tavisupleba square, თავისუფლების მოედანი), 2

Before City Hall stay the Monument of St. George

National Bank of Georgia

address: Leonidze Street.( ლეონიძის ქ.) № 3/5

Georgian National Youth Palace

address: Shota Rustaveli Ave. #6

Parliament

address: Shota Rustaveli Ave.(შოთა რუსთაველის გამზ) #8

address: M. Abdushevelli 1

Inaugurated in summer 2009, an architectural monstrosity above the river, designed by Italian architect Michele De Luki. Guided tours may be booked seven work days in advance.

House of Melik-Azaryants

address: - Shota Rustaveli Ave.(შოთა რუსთაველის გამზ.) #37

House of the Officers

address: - Shota Rustaveli Ave. #16

Theatre and Film University

address: - Shota Rustaveli Ave. #19

Library of the Parliament

address: Lado Gudiashvili Street. (ლ. გუდიაშვილის ქ.) #3

Caucasian House

phone: +995 595548608

address: Galaktion Tabidze Street.( გალაკტიონის ქ.) #20

Also an accommodation.

Government Chancellery

address: P. Ingorokva Street.(პ. ინგოროყვას ქ.) #7

House of Writers

address: I l According Street ( ი. მაჩაბლის ქ.) #11
Nearby (50-150 km) popular sights
that allow for a day trip from Tbilisi are
Mtskheta
,
Uplistsikhe
,
David Gareja Monastery Complex
,
Dmanisi archaeological site
,
Sighnaghi
and
Rustavi
with its Sioni Church and the Auto Trade Center, the biggest market for used cars in the Caucasus.
Do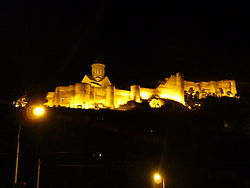 Sulphur Baths

address: Bath Street (აბანოს ქუჩა)

The main bath district is easy to spot with its small domes on ground level. There are several small baths offering different levels of comfort. The baths are relatively small, and you may have to wait for a pool to become available. English service is not guaranteed. Massages are available; however, they are more like a washing, but well worth it for the experience. You should bring your own towel and beach sandals but also they are available for a small fee, but pricey compared to the 3 lari if you use the public bath. Some travellers have suggested the Royal Baths is a much better alternative to Sulphur Baths (they are next to each other). Sulphur baths tend to double the price at the end of the massage and bath in spite of your original agreed price.
Bath No. 5This is the only public bath in this area right at the beginning, follow the neon light. It is definitely worth the experience, so do not miss it. The men's section has a central shower area, a hot pool and a sauna. The women's public section only provides showers and massage, and are probably not worth it.

Bagni Sulfurei ZolfoAn old, and characteristic bath. You can find this sulphur baths near Station Square. Upstairs is a men's sauna for 7 lari, but it is also a gay hangout. In the evening you can get a private bath there.
Turtle Lake (Kus T'ba)This lake is in the hilly outskirts of Tbilisi. A popular weekend getaway for families, the lake offers pedal-boat rentals as well as swimming (deckchairs optional) for reasonable prices (swimming entry, without deckchair, is about 3 lari). Alright for a hot summer day, and offering views of the mountains and of the city below. Snackbars, restaurants and fruit cocktail shakers are available overlooking the lake. It's about an hour's pleasant walk from the Saburtalo district along country roads, passing the Ethnographical Museum, or a 10-15 minute (5–10 lari) cab ride from the center. While the lake itself isn't particularly nice, the views from the hike up to the lake makes it a worthwhile excursion.
Lake Lisi (Lisis T'ba)

address: Reservoir Road

Much further out than Turtle Lake (a cab will set you back about 10–15 lari each way), Lake Lisi is much larger and more remote, with long, winding mountain walks surrounding the lake. Unlike Turtle Lake, the entire Lake Lisi is opened up for swimmers. Be warned — there aren't always taxis waiting to take you back.
Climb up to the Narikala FortressThe crumbling ruins of this once-great fortress, standing alongside the Upper Betelmi Churches and the stunning Botanical gardens, offer panoramic views of the city below. It's quite a steep climb, though you could take the cable car instead. Also while the lack of bureaucracy and guard-rails can be liberating for some, you may want to watch your step.
phone: +995 322724306

address: Botanikuri str. N1

National botanic garden of Georgia, founded in 1845. Lying in the Tsavkisis-Tskali Gorge near Narikala Fortress. The garden is big and inconsistently maintained. Some nice parts are the Waterfall and the path along the creek upstream in the Mediterranean collection. Also the Parterre in a Central Park is a hidden gem. A fun zipline for over 150 cm tall and under 110 kg sliders is available for 40 lari.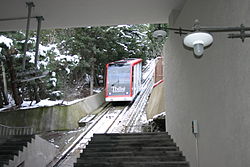 Mtatsminda parkto have fun with your kids, see the views of Tbilisi or to take a ride on the ferris wheel. You need to buy an access card at a cashiers desk for 2 lari. Funicular ride is also 3 lari one way and you use the access card for that.

Alexander's Garden

address: Dry Bridge Area (მშრალი ხიდი)

A part of Park April.

phone: +995 551536854

Vake Swimming Pool

address: Chavchavadze Avenue (ჭავჭავაძის გამზირი)

Paragliding around TbilisiFind yourself (and your pilot) hanging in the sky with the clouds staring at the gorgeous sprawling Georgian Caucasus mountains below you.

Watch football (soccer) at FC Dinamo Tbilisi, who play in Erovnuli Liga, the top tier of Georgian football. Their home ground is Dinamo Arena, capacity 54,500, east of the river near the main railway station. The soccer season in Georgia runs Feb to Nov with a winter break.
Theatres
Alexander Griboedov Russian State Drama Theatre

phone: +995 32 293 58 11

address: Rustaveli Av. 2

Gabriadze Theatre

phone: +995 32 2986590

address: Shavteli 13

Tbilisi Opera and Ballet State Theatre

address: Rustaveli Avenue (შოთა რუსთაველის გამზ.), 25

Beautiful opera house in neo-moorish building. Opera founded in 1851. Tickets (for some shows?) can be bought online at .

Rustaveli National Theater

address: Rustaveli Avenue (შოთა რუსთაველის გამზ.), 17

Cinema Rustaveli

address: Shota Rustaveli Ave.(შოთა რუსთაველის გამზ) #5

Tbilisi State Conservatory

address: Al.Griboyedov Street. ( ალ. გრიბოედოვის ქ.) #8-10
Events
Tbilisi MarathonHeld annually in October, with full & half-marathon, 10 km race and kids' runs. The start and finish is at Rustaveli Avenue. The last event was 30 Sept 2018, the 2019 date has not yet been announced.
Buy
Money
Money exchange kiosks generally have a spread of less than 1% between "buy" and "sell" rates for major currencies—excellent value by western standards.
Shopping
Shops and restaurants around
Kote Afkhazi Street
(i.e. Old Tbilisi) are overpriced tourist-trippy-rippy places, double or more of what you pay elsewhere.
What
Antiques & other miscellaneous gifts – in Georgia you will able to find many antiques from Georgia, the Middle East, Mediterranean, Russia and Europe.
Gold, silver, precious stones, and other jewellery – Many foreigners visit Georgia to buy jewellery, because of its cheap cost and superior quality, there is a dizzying selection available upstairs in one of the malls N/W of station square metro.
Georgian wine – Georgia is the cradle of wine making, and with 521 original varieties of grape you will be sure to find excellent wines.
Brandy (locally called 'cognac') – made from Georgian wine.
Mineral waters – Borjomi, Sairme, Nabeghlavi mineral waters from Georgian resorts. Georgian sparkling waters all have a much more metallic taste (not unpleasant, more unexpected) than that of those in Western Europe.
Chacha – Grape vodka, a Georgian version of grappa. Available in supermarkets or homemade available in local markets for as little as 3 lari. Peach chacha is harder to find but goes down rather more smoothly than the more traditional 'grappa'-type stuff.
Churchkhela aka "Georgian snickers" – A traditional sweet made by dipping a string of nuts repeatedly into a grape sauce, a must-try.
Where
Markets
:
The flea market

address: Dzveli Tbilisi, ~3 Zviad Gamsakhurdia Named Right Bank

This is one of the best places to get jewellery, antiques, and even antique swords, as well as musical instruments and electronics. Haggling is encouraged, although if you speak little Georgian or Russian you may experience the odd juxtaposition of bargaining for antiques using the type-pad of your vendor's mobile phone. Very popular with tourists, so prices are inflated.

Dezerter BazaarSells everything, especially fruit, vegetable, cheese and churchkhela. Famous with tourists and locals likewise.

Station Square Underground MarketSells mainly clothes, and has a lot of repair shops.

Didube MarketHas a large selection of cheap second hand clothes and shoes.
2nd hand
:
Tbilisi is a great place to get cheap and good quality 2nd-hand cloths. Sure, there is lots of cheap stuff from China all over this city, but considering environment and durability, you are probably better off with the former.
Station Square BridgeCloths and shoes can be found here. A pair of leather boots start at 40-50 lari.

Samgori Metro UnderpassThe shops here specialise on used shoes.

2nd hand outletA huge store of about 200 m² with all sorts of used good, mostly shoes and cloths, but also sports and camping equipment, and even a scooter.

address: Vertskhlis St. 41

Probably more posh than actual used, for the according extra lari.
Various
:
Tiflis Avenue Art Center and Gallery

phone: +995 577 50 64 50

address: 8/10 Erekle II St

This is represents a variety of Georgian artists working in different media. The gallery is in an old town, on King Erekle II Street, where exhibitions of art are held regularly. Tiflis Avenue also runs an online art store with the largest selection of contemporary Georgian art.

Pixel 34

address: Ilia Chavchavadze ave., 34

Shopping Centre

Kolkhoz Square Underground MarketThey sell home-made chacha and inexpensive churchkhela. Conveniently located near Liberty Square if you go back home from there (airport bus).
Eat
Georgian cuisine
Street side stalls selling Georgian "fast food" are all over the city. Some kind of hot snack will cost 0.70-2.50 lari.
Dzveli Sakhli Restaurant (Old House)

phone: +995 322 36 53 65

address: 3 Mtkvris Marjvena Sanapiro

Live traditional Georgian music and singing starts at around 18:00 every day, although it's also the perfect place for a quiet post-flea market weekend lunch. Stunning river-views and faux-rural atmosphere — enormous portions at relatively reasonable prices. Credit cards accepted.

Shemoikhede Genatsvale

phone: +995 32 2439646

address: 25 Leselidze St

Delicious food cheaper than in the restaurants surrounding it. Khinkali are around 0.50 lari each. Try the ones filled with potato and beef with greens (seasonings).

Cafe Gabriadze

address: Shavtelis Qucha

Formerly the trendy "Sans Souci," this artsy eatery (owned by master puppeteer Gabriadze) has reopened after a lengthy renovation period. With a quirkily bohemian decor and inventive takeoffs of classic Georgian dishes (just try their lobio!), the fare here is a cut above the standard khachapuri-and-khinkhali dinner options.

phone: +995 899 799737

address: 8/10 Erekle II St

Hip cafe/restaurant with live Jazz most evenings. Seemingly twinned with its far cheaper neighbor KGBs. We–Fi; Credit card payment accepted. Food seems to have gone downhill in recent months, however, and is increasingly overpriced for the quality.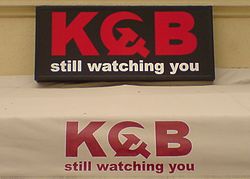 KGBs

address: 8/10 Erekle II St

With the tagline "we're still watching you," this painfully hip piece of Soviet Kitsch wouldn't be out of place in Williamsburg. Menu offerings include "Proletariat pizza" and meals advertised as "Lenin's favorite dish." The cheque comes in vintage Soviet working papers. Much cheaper than Kala.

Khinklis Sakhli (House of Khinkali)

phone: +995 893 756671

address: 37 Rustaveli Ave

All Khinkali, all the time. Does a wide range of other Georgian food too. The entrance isn't obvious, you have to enter an alleyway at No. 37 and then go down some steps into a courtyard.

Machakhela

phone: +995 322 911959

address: N106 Davit Aghmashenebeli Avenue,

Biggest restaurant chain specialising in Georgian pastries, with 10 locations in Tbilisi. 'Khachapuri'-traditional Georgian cheese pie, baked in wood-fired oven. Credit cards accepted. More units: 16 K. Marjanishvili, (M Marjanishvili); 23 Tumaniani Str. (Metro Station Avlabari)

Tamada

phone: +995 322923280

address: 37 Orbeliani St

Ethnographic restaurant. Evenings Georgian music and dances. Wi-Fi available.

Taglaura

phone: +995 555 207700

address: Mtkvari right coast, Vakhushti Bagrationi Bridge

Good Georgian food, locally brewed beer, traditional barbeque, live music and outdoor seating. Four locations in Tblisi. Beliashvili St.

Tsisqvili (Windmill)

address: 9 Dzotsenidze St.?

Amazing menu & food, superb customer service and great design.

Caravan

address: Purseladze Street. ?

A travel-themed "literary cafe" with East-meets-West decor, a menu that fuses Georgian classics with Middle Eastern treats, and a whole host of travel books on the shelves. Free Wi-Fi.

Cafe Flowers

address: Avlabari Ascent

Sporting the most stunning views in Tbilisi, the terrace at Cafe Flowers (so named for the gorgeous flora that adorn the terrace and adjacent garden) overlooks the Old Town from across the river. Food is generally good, although be wary of dairy-based dishes lest you come down with an upset stomach.

Lunch ladies

address: Corner of Dzmebi Zubalashvilebi St and Laghidze

Run by three friendly women, this tiny take-out place serves a wide variety of delicious home-style salads, in addition to a good selection of khatchapuri, at great prices. Make sure to ask for a "guruli" khatchapuri, a style served with boiled egg inside that is most commonly made during the holidays. If you're looking for a cheap, quick lunch but want to try something besides khatchapuri and lobiani, this is the place to visit. No English, but you can see and point to everything.

phone: +995 322990456

address: 6 Ivane Machabeli St

Vegan cafe. Cheap, delicious, has tofu.

phone: +995 593 28 10 85

address: Erekle 2 St., 18

Charming pescatarian cafe with vegan options. Serves vegan wine. Tables outside which look out onto the main square and good decor inside.

Great Georgian Restaurant

phone: +99559988568

address: 19 Pushkin

Traditional Georgian dishes, and Indian dishes prepared by indian chefs.
Asian cuisine
Picasso Restaurant

address: 6 Roman Miminoshvili St

Chinese cuisine

phone: +995 322292570

Pricey but delicious fusion-Asian cuisine served in a decadently authentic atmosphere.

New Asia Restaurant

address: Griboedov Str, 29?

Qalaquri Sushi Bar

phone: +995 32 2000 260

address: 13 Ioane Shavteli St

Sushi + night club + Middle Eastern atmosphere, 4 floors. Cocktail Bar, and BBQ.

phone: +995 322250343

address: 14 I. Abashidze St.

Japanese restaurant.

Baan Thai

address: 4 Tabukashvili St

This is the most authentic Thai restaurant in the city, and a favorite of local expats. Operated by a friendly Thai woman, it has good food and quick service, but it's easy to miss because it's on an unremarkable street between the Opera house and Radisson hotel.
European and American
Cafe de Paris

address: Saakadze square

Famous for its tasty salads and crepes. Nice place to spend time with friends. Outdoor garden seating.

Cafe Canape

address: Abashidze Street

Reasonably priced, charming bistro with fusion French-Georgian cuisine and a neighborhood-y atmosphere. Definitely a brunch place for Vake's "smart set". The khachapuri is out-of-this-world.

Zandukeli 40

address: Zandukeli Street

European bistro with an emphasis on German food. Food and service are among the best in town, prices are very reasonable. Run by one of the longest-lasting expats in Tbilisi, Rainer Kaufmann.

phone: +995 322 47 24 72

address: 3 Vaja Pshavelas

Lunch, dinner, delivery, take out and catering. Ronny's pizza comes in personal size, regular (12 inch) or extra large (18inch) Delivery charge based on kilometers all over Tbilisi. Classic American style pizza with mozzarella.
Italian cuisine
Segafredo Zanetti Espresso

address: 26 Chavchavadze Ave

Expensive quality coffee and Italian + European food. Wi-Fi.

coffee.ge

address: Three locations (24 Abashidze Str., 41 Chavchavadze Ave., 154 Aghmashenebeli Ave.)

Pizza and other Italian food. Delivers food to your home. Wi-Fi.

Fiorino

address: 77 Kostava St. - Saakadze square

Fiorino offers best pizzas in Tbilisi, one of the best carpaccios and veal. Relaxing environment and outdoor seating.

Il Garage

address: Mozashvili street 26

Decent versions of risotto, linguini, lasagna, and an excellent, huge antipasti misto. Pleasant outdoor seating in the summer and affordable prices year round. Run by Alberto - a real Italian.

Prego

address: Three locations (Saburtalo, intersection of Vazha-Pshavela and Pekini St.; Vake, on Paliashvili, just below the round (UN) garden and the third in the old town, Erekle II st.)

Prices are said to be reasonable and service is usually good. Look out for the daily specials - usually a bit pricier, but worth it.

Piano

address: Tabidze Street (right next to People's)

This new Italian eatery feels more like a swank New York restaurant than a Georgian-style trattoria, with black-and-white Botticelli-inspired wallpaper and uber-trendy minimalist light fixtures. The food is reasonably priced for the — admittedly expensive — area, but it's good (especially the super-fresh tomato-based sauces) and air-conditioned to boot. Beware of the bread; it's so delicious, you'll be full before your appetizers arrive.

Solemio Italian Restaurant Lounge Bar

address: 27b Mitskevich Str. - Saburtalo

Pizza and other Italian food. Delivers food to your home. Wi-Fi.
Other
Some outlets of sterile international hamburger "restaurants" exist, also some "freed chicken" imitators in the city, offering the same kind of material Americans consider "food" at prices which are high by local standards.
Prospero's Bookstore and Caliban's Coffehouse

address: 34 Rustaveli Ave

With wireless internet, a bucolic courtyard, and spotless furnishings, this expat bookstore-cum-coffeehouse could be in London's Notting Hill. Good selection of English books, but the real gem is the atmosphere - a perfect escape for when Tbilisi's more chaotic pleasures start to become overwhelming. Effectively bilingual waitstaff, try to strike up conversations with other foreigners.
There is a kebab shop where you can get a large kebab for 2.5 lari outside Didube metro, a good first stop if you are arriving by the bus station. Go left past the money changers' shops.
Drink
One is never far from a corner store opening late selling the bare essentials of life late into the night, which always include booze and bread. Georgia is known as the cradle of wine having produced wine since the neolithic period; and locals are very proud of this. Georgian wine was and still is the best in post-Soviet culture and there are many wine tasting shops in the upmarket areas of the city where wine culture is greatly respected. Try one of the famous wines from Kakheti or the other popular regions.
It is possible to have a great night you may or may not remember for only 10 or 15 lari if you follow students to the cheaper bars where tourists are welcome, but you might be shortchanged a few lari.
Also of note (especially for non-drinkers) is the famous Georgian "Laghidze Waters", sweet drinks based on soda and natural fruit and herb syrups, listed as Intangible Cultural Heritage of Georgia. There is a Laghidze Waters restaurant in Tbilisi selling the genuine article, but Natakhtari is quite similar and sold in corner shops all over.
Bars
SingerJazz bar and restaurant with great live music. In summer you might just hang around on the square in front and enjoy the music with a beer from a local shop.

Dublin

phone: +995 32 98 44 67

address: 8 Akhvlediani St

Irish pub with live music from 20:00-00:00. Try the meat wrapped in bacon.

phone: +995 855 975117, +995 599378086

address: 5 Vashlovani St

Bar, Jazz and Blues club. Live music everyday.

phone: +995 551 61 15 88

address: Irakli II Street (ერეკლე II ქუჩა)

Irish pub run by an American couple. Very popular among expats.

Old London

phone: +995 57279194, +995 593259116

address: 6 Akhvlediani St

Live music every evening.

phone: +995 55328360

address: 67 Beliashvili St

American bar. Exotic wine tasting every Thursday. Live music every evening, can-can dancers, billiards, darts

Alibi RoomCheap bar well known (or infamous) among locals, attracts a young crowd and gets packed on Fridays, when things can get a bit rough; so it's not for the faint hearted. Recently moved address.

Shot time bar

address: 15 Aleksandr Pushkin St, Tbilisi

Cheap and friendly bar in good location, beer, wine or chacha.

Warszawa barPolish bar with a nice atmosphere, popular with young people. 2 lari beer, decent selection of other drinks.

address: 19 Galaktion Tabidze St

Small stylish cocktail bar serving their own creations (15 lari). Slide the metal door to get downstairs.

Sakhelosno

address: 41 Revaz Tabukashvili St

Crowded underground dive, alternative/student vibe, with cheap and tasty peach chacha, and (at least on weekends) excellent karaoke singing.

Kazbegi Beer

address: 68a Dimitri Uznadze street 0112

Legendary. Large beer cafe frequented mostly by locals but also the famous "beer wall" where bottles will be filled with beer of your choosing from a hose.
Cafés
Tbilisi is the one city in Georgia where coffee vending machines 0.50-0.80 lari may be found, though with a huge load of sugar.
Unless you would like to forget you are in Tbilisi and drink in fancy expensive places where only tourists and expats may be found, Chardini and its connecting streets should be avoided as the most blatant tourist trap in the country. The best pubs and cafes in Tbilisi are tucked in unlikely looking side streets of the Old City, often underground or sometimes without even a sign to mark their presence. Keep your eyes and ears open.
phone: +995 322147188 , +995 32-144440

address: 2 Irakli Abashidze Street

Cozy place with lounge-sitting rooms and unique interior. European cuisine. Prices are affordable and nice music is played.

The Coffee Bean and Tea Leaf

address: 20 Rustaveli Ave

A great cafe with tasty pastries, good coffee, and free Wi-fi.
Laghidze Waters

address: 53 Davit Aghmashenebeli Avenue

Small cafe selling the (reasonably) famous Laghidze Waters and a range of Georgian pastry snacks quite cheap (3-7 lari for a pastry). The other Laghidze Waters cafe near Sameba Cathedral seems to be closed as of 3/19 so this is the only one in Tbilisi.

The Coffee Bean and Tea Leaf

address: 20 Rustaveli Ave

A great cafe with tasty pastries, good coffee, and free Wi-fi.
Clubs
Be wary about scams and tourist traps – see
#Stay safe
below. Some shady clubs/bars have specialised in forcing tourists to pay unjustified amounts of money for drinks and services, especially strip bars. If it's shiny and classy, be wary.
address: 2 Akaki Tsereteli Ave, Tbilisi

A famous underground techno club, possibly one of the best in the whole region—think Berghain. It also has an LGBT night, clearly stating its modernness and openness. Don't go if the latter does upset you in any way!

FB

.

phone: +995 322 255222

address: Rikhe,

Opened in March 2012. Latest arm of Buddha Bar Asian-inspired restaurant/lounge chain. Reservations are highly encouraged and sometimes a must. Reservations can be called in after 12:00 daily. An excellent place for sushi and good lounge and electronic music.

Cubic

address: 45 Kostava Str

One of the best places for good house music, real minimal techno and sometimes some breakbeats and dnb.

phone: +995 322 983803

address: 12 Rustaveli Ave

Foreign DJs and singers & G.U.R.U. show girls

KalaKuri Restaurant/Club

phone: +995 322 996683

address: 13 Shavteli St

Good night club, pop, 90s and modern music.

Night Flight

address: Baratashvili Street

Supposedly has the best house, trance, dance, club music, Georgian and foreign DJs in Tbilisi. Drinks are a bit expensive, but worth it.
Wineries
Sleep
Budget
Due to the countless budget options, prices have dropped significantly in the city. Check out prices on the usual suspect websites and turn up on site stating the price; hostel owners will happily give you the online rate, so they can skip the fee they pay via such websites.
phone: +995 591 207186

address: Intersection Tsinamdzgvrishvili Street ~53 and Giorgi Mazniashvili St

Homestay/hostel run by Gia, a friendly elderly man who, besides this hostel, helps tourists to explore the wide surroundings of Tbilisi, also with his ancient blue Moskvitch taxi. The rooms are large, the beds comfy and the sheets and shower clean. Gia speaks way better Russian than English though.

Backpackers Hostel

phone: +995 32 293 44 72

address: no.11, Machabeli St. Old Tbilisi district

Hostel in the old city, Kitchen, laundry services, common room. It is one of the cheapest places in town but has trouble with drifters.

phone: +995 322 931638, +995 551 100172

address: Rustaveli Ave. 24

It's in historical downtown, near many city attractions and the Old town District, a block away from Prospero's Books. The property is in a historical building with many green, eco-friendly and sustainable elements, like vintage and re-purposed furniture. The sign on the front of building for Boombully isn't the most noticeable, so watch the building addresses as you pass them.

City Hostel Waltzing Matilda

phone: +995 55 554 590, +995 322988343

address: 11, Alexander Chavchavadze str.

Friendly people, amazing view of the city, free wi-fi, possible airport transport for $20.

phone: +995 322 920111

address: 45 Betlemi St

Boasting a large terrace with a view of the city. Their staff speak excellent English and are very knowledgeable and helpful. Newly renovated and clean, it has a high ratio of bathrooms per beds. Free breakfast is offered daily as is tea and coffee. Free Wi-Fi, laundry service, tours,airport pick up and air conditioning, and central heating.

Fox Hostel

phone: +995 322 102726

address: 30 Griboedov St

Renovated 2nd floor apartment in old building (sign on balcony). Cheerful interior design by a woman with taste. Community kitchen and lounge. Spotlessly clean, and quite unusual for Georgia -- solid bathroom fixtures.

address: 95 Dimitri Uznadze St, Chugureti

Small, friendly hostel in one of the nicest neighbourhoods of Tbilisi, Chugureti. Close to Marjanishvili metro, family atmosphere and nice social area. Beds perhaps aren't the most comfortable but a thick blanket over the mattress helps a good bit. Has a very cute cat.

phone: +995 577 737771

address: Betlemi Str. #28-30, entrance up from ascent Tumaniani street 9

Near the Narikhala Fortress, surrounded by the traditional balconied Georgian houses and architecture. The building itself is a historic one, with old-styled interior. 10 beds in dorm and 2 privates. Nice balcony and common area (though a little dark), Old Town view, bar, BBQ area, guest kitchen. Two showers. Worth while if you get a bargain deal.

Green Stairs Hostel

address: Tsinamdzgvrishvili Street, 53

Free Wi-Fi and a communal fridge. The hostel is very simple, but run by a nice couple who speak English. It's a little cold in the winter, but each room does have a space heater. The owner will drive you to the airport for 25 lari.

Maria Tours and Hostel

phone: +995 599 208989

address: Freedom Square/Liberty Sq. 4, 2nd floor

Carters mainly to Arab families with small children, due to location additional traffic noise. Security camera installed inside the dorm watching your sleep. Laundry 5 lari.

Marishka's Hostel

address: 62 Dimitri Uznadze Street

Great hostel in a nice part of Chugureti. Private double rooms are perfect for travelling couples, spacious and with comfortable beds. Each room has access to a balcony in the common area. The place is clean and Marishka and her family are lovely and helpful with advice for getting around the city. Highly recommended.

Old Town Hostel

phone: +995 32 986188, +995 71004002

address: Khodasheni/Iveria Street 7

Comfortable beds, clean, cozy, and friendly hostel. Airport transfer is possible.

Rest Hostel Tbilisi

phone: +995 598 111469, +995 599 164249

address: 68 Dimitri Uznadze St

Has 3 private rooms with shared bathroom, a total of 7 beds and one extra bed. Luggage storage, 24-hour reception (you may need to call, though), Internet, computers, free Wi-Fi in room, cable TV/DVD, free towels, linen included, air conditioning, guest kitchen, shared bathroom/shower, laundry. Car service 4WD, and can organize tours to the North-West.

phone: +995 32 936520

address: 14 Anton Purtseladze St

Clean and well arranged hostel with comfortable, quiet, and safe rooms. There is a common room for guest use with free internet access, Wi-Fi, coffee and tea. There is one bathroom/shower with hot water all day long. Clean sheets, luggage storage, spacious lockers, personal reading lights and plugs, fully equipped laundry and kitchen facilities.

Star Hostel

phone: +995 32 995099

address: 45 Vertskhli St

2-bed apartment en suite available. Renovated and has all the modern amenities, including cable flat screen TV/DVD, free Internet & Wi-Fi and a well supplied kitchen. Run by a friendly speaking couple. Not the coziest place, but owner can provide good information.

Tamuna's Guesthouse

phone: +995 99 183555, +955 90 527818

address: 32. Arnold Chikobava St near sabchos moedani

Two bedrooms available, laundry facilities, free internet, living room, kitchen open for use, many TV channels, well heated in the winter. English is spoken here.

Tbilisi Hostel

address: Avlabari, Makhati turn 22

Run by ex-backpackers. Popular among young backpackers, particularly those who are very price-conscious. Can be crowded and noisy. Free Internet & Wi-Fi; guest kitchen; cheap laundry service. Advertises itself as a 'party hotel'.

Tbilisi Rooms Hostel & Tours

phone: +995 555 33 30 55

address: Shota Rustaveli Ave, Tbilisi, Georgia

Hostel is clean and has both private rooms and dormitories, equipped kitchen for self catering, free tea and coffee, free Wi-fi, laundry (3 lari), and two shared bathrooms. The friendly staff speak English, Georgian, and Russian.

Veziko apartments

phone: +995 93 16 39 36

address: 10 Chonkadze Street,

Warm and cosy apartments to stay at, a lovely and hospitable family run this place in Old Tbilisi, so backpackers who are into local lifestyle would be able to feel it by staying in a real Georgian house, about US$25 per night/double bed. Internet, stove and bath is available.

Walker Hostel

phone: +995 322 14 65 75, +995 555 55 66 65

address: 19 Gomi St

Cozy rooms, big living room, kitchen and balcony with incredible view. 24h reception, fan, airport transfers (11€), BBQ area, bicycle parking, cable TV, free parking, free Wi-Fi, laundry, linen and towels included, lockers, luggage storage, tours/travel desk.

phone: +995 99 007030

address: Tabukashvili 15/4
Mid-range
phone: +995 32 987715

address: 17 Afkhazi St

Small place, great rate for central location.

phone: +995 32 986003, +995 32 2921172

address: 11 Chavchavadze St

Nice B&B with balconies and a roof deck. The breakfast and dinner are very filling. There is free internet. The family that runs the hotel is very warm and welcoming. Staff speaks Georgian, Russian, and some English.

phone: +995 32 931404

address: 32-34 Makashvili St

Hotel with 57 rooms, 4 star going on 3, often booked out for conferences.

phone: +995 32 988783

address: 32 Belinski St

A friendly personalised 3-star bed & breakfast.

phone: +995 32 2791919

address: 38 Vakhtang VI St

3 star near Rose Square.

phone: +995 91 322 940505

address: 51 Marjanishvili St

Quiet, comfortable, renovated.

address: 27 Vertskhli str

Light, quiet and comfortable apartment in Kala neighborhood.

phone: +995 32 387804

address: 8 Vitali Daraselia St

Mid-range business and leisure hotel. Offers 18 comfortable rooms, standard and semi-suites, with balconies, free Wi-Fi Internet, satellite TV and international phone.

phone: +995 32 253340

address: 22-24 Kuchishvili St

4-star hotel.

Hotel VIP

phone: +995 32 923336

address: 31 Leselidze Street

2-star hotel close to Sioni Cathedral. Friendly hotel in a quiet courtyard with views over the river. The owners are charming people and the breakfast is excellent.
Splurge
Stay safe
Tbilisi is very safe after the Rose Revolution. You will be welcomed with the cheerful hospitality that is a hallmark of Georgian culture. The police system was reformed completely and the recent polls show that public's trust in police shifted from nearly 10% to 88%. The police are usually quick to respond, though usually only Georgian and Russian are spoken.
While walking is generally fine, even for solo women, it makes sense to take a bus or taxi home at night. Use common sense and big-city awareness. Night time at the clubs and bars are generally safe but fights between locals can escalate quickly. The taxi service is safe as long as it's a company taxi like "009" or others. The public bus is also a good, safe option for 0.50 lari.
Police Tel: 112
Ambulance tel: 112
Extreme caution should be exercised when frequenting any establishment in the "Shardeni" area, between Kote Apkhazi street and the river, on streets "Chardin", "Bambis Rigi", and "Rkinis Rigi". These bars, clubs, and restaurants are well known for operating expensive scams, charging upwards of US$1,000 for a few drinks and forcing tourists to pay. Although a few establishments in this area have a reasonable reputation, such as "KGB", it is safer and cheaper to completely avoid this area. This is the only area of the city where such caution should be taken.
As always, cab drivers will try to cheat tourists; especially coming from the airport, rigging the meter, misrepresenting the value of the lari or quoting a price in lari then demanding payment in US dollars. Stand your ground and walk away if necessary.
Beggars have become more aggressive in the tourist areas, children may cling to the legs of wealthy-looking tourists or several adults may cling to a tourist whilst pickpocketing them; yell for help and fight back- unfortunately the police appear to be in on this and will often turn a blind eye; or encourage you to let the perpetrators go.
Stay healthy
phone: +995 32 2251991, +995 599 581991 (Emergency)

address: 22a, Tashkenti St

One of designated medical clinic for foreigners—meaning overpriced. Apparently, official bills from here are accepted more commonly by international health insurances, but this really depends on your insurance.
Cope
The Government
postal service
is notorious for being over-priced and unreliable with many thefts, and lost or damaged packages. Use a private postal company for anything important.
Embassies
More details here: https://www.embassypages.com/georgia
phone: +995 32 295-1723, +995 32 295-9443

address: 4 Gia Tetelashvili Street, 0102

phone: +995 32 224-2220

address: 4 Vakhtang Gorgasali street, 0114

Brazil

phone: +995 32 293-2419

address: 6/2 Gia Chanturia street, 0108

phone: +995 32 291-0194, +995 32 291-019495, +995 577233030

address: 15 Vakhtang Gorgasali street, 0105

phone: +995 32 236-5122

address: 4 Likhauri street, 0171

phone: +995 32 272 1490

address: 49 Krtsanisi St

phone: +995 32 244 7300

address: 20 Telavi street, Hotel "Sheraton Metekhi Palace"

phone: +995 32 2399008, +995 595 580777 (Emergency)

address: 83 Lvovi Street on some map Kushitashvili street (off Budapesht Street), Saburtalo district

Iran

phone: +995 32 291 3656, +995 32 2913658, +995 32 2913659, +995 32 291660

address: 80 Ilia Chavchavadze Ave

Iraq

phone: +995 32 223 4501, +995 32 223 4502, +995 32 223 4503

address: 17 Lvov St

phone: +995 32 255 65 00

address: 154 Aghmashenebeli Ave

Italy

phone: +995 32 299 64 18, +995 32 292 14 62, +995 32 292 18 54

address: 3a Chitadze St

Japan

phone: +995 32 275 21 11

address: 7d Krtsanisi St

Latvia

phone: +995 32 224 48 58

address: 16 Akhmeta St

Lithuania

phone: +995 32 291 29 33

address: 25 Tengiz Abuladze street, 0162

Swiss

address: Krtsanisi St (კრწანისის ქუჩა)

Turkey

phone: +995 32 225 20 72, +995 32 225 20 73, +995 32 225 20 74, +995 32 225 20 76

address: 35 Chavchavadze Ave

phone: +995 32 227 47 47

address: 51 Krtsanisi St

phone: +995 32 227 70 00, +995 32 253 23 34

address: 11 Balanchini St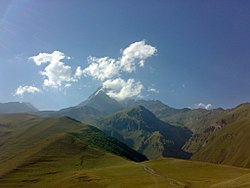 Go next
Within Georgia
Day trips
East
Not far east of Tbilisi is the beginning of the
Kakheti
region with various sights, including:
North
West
All sights are covered under the according region article and its cities, especially
Rioni Region
,
Samtskhe-Javakheti
and
Northwestern Georgia
. Some highlights:
Armenia
Azerbaijan