Texas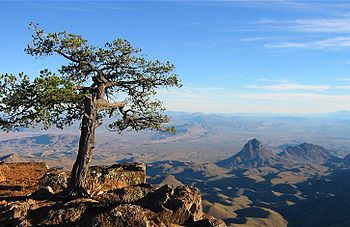 Texas
is the second largest and second most populous state in the
United States of America
. Owing to its remarkable size, distinctive culture and politics, and colorful history, many Texans maintain a fiercely independent attitude, with Texan identity often superseding American identity. Few other American states feature their flag so prominently in businesses, on the backs of cars and in advertisements. Originally a territory of
Spain
and, later,
Mexico
, Texas rebelled in 1836 and became its own nation for 10 years before being annexed by the United States in 1845. Despite having existed under the auspices of six different countries (
France
, Spain, Mexico, the Republic of Texas, the United States of America, and the Confederate States), Texas has maintained its fascinating independent spirit, making for a unique and unrivaled exploration ground for any intrigued and intrepid adventurer.
Known for their generosity, hospitality, unusual accent, and penchant for the larger-than-life, Texans are wonderful people to meet. The variety of cultural experiences, from feasting on bratwurst with the Germans of the
Hill Country
to watching Flamenco dancers with the Tejanos of the Rio Grande valley, is seemingly unlimited.
The large size of the state should not be underestimated. Texas measures over 267,000 square miles (695,673 km 2 ) in area, making it slightly larger than France. Having a car is essential for travel between cities, and within most. The traveler should factor on long driving times between cities and destinations.
Texas is bordered by the U.S. states of
New Mexico
,
Oklahoma
,
Arkansas
,
Louisiana
, and the
Mexican
states of
Tamaulipas
,
Nuevo León
,
Coahuila
, and
Chihuahua
, as well as having a long coast on the Gulf of Mexico.
Regions
Cities
READ THIS ==> READ THIS ==> This list is meant to be only a SMALL REPRESENTATIVE SAMPLE of
READ THIS ==> cities, not a complete list of all the interesting ones.
READ THIS ==> We know you want to see your city listed here, but in the interest
READ THIS ==> of keeping the list manageable a consensus was reached to limit
READ THIS ==> the list to nine ( 9 ). Please discuss on the talk page. Thanks!
READ THIS ==>
-->
Austin – "Live Music Capital of the World", state capital and home to the main campus of the University of Texas
– home of the Texas State Aquarium and gateway to Padre Island
Dallas – one of the most popular visitor destinations in Texas
– the largest city on the US/Mexico border
Fort Worth – Fort Worth Stockyards, "Where the West Begins"
– Texas' largest city, home of NASA's Mission Control Center, best dining scene in the state, and home to Rice University and Baylor College of Medicine.
Laredo – the US's largest inland port
– financial and cultural center of the South Plains, birthplace of Buddy Holly and home of several top notch wineries, location of Texas Tech University
San Antonio – famous for the Alamo as well as the "River Walk" nightlife district, this metropolis is also home to four major theme parks, two SeaWorld and two Six Flags parks
Other destinations
Understand
History
The first European to arrive in Texas was Spanish conquistador Alonso Álvarez de Pineda.
France, Spain and Mexico have all laid claim to
Texas
at one point or another. However, in 1836, Texas won its independence from Mexico and became the Republic of Texas. The most famous battle of the fight for independence was the stand at the Alamo. Although tragic, the sacrifice allowed the main army of Texas time enough to gather their strength and defeat the formidable Mexican army, led by General Santa Anna. Nine years later Texas agreed to be annexed by the United States and became the 28th state of the Union.
Texas, especially the eastern part, is considered part of the
South
, and like the rest of the South, was once home to slave plantations, most of which grew cotton. The northern and western regions were more typical to the
Old West
, with small groups of settlers pursuing livestock ranching and mineral prospecting.
In the
American Civil War
Texas joined the Confederated States of America, which was defeated by the Union. While Texas took little harm from the war, the following years were marked by clashes between veterans, freed African-Americans, and outlaws. In the following decades, Texas prospered from ranching and an emerging oil industry. While hit by the Great Depression, the state went through rapid industrialization during
World War II
, and has since then emerged as a powerhouse of high technology, with Houston as the command center for the American
space
program.
People
The ethnic background of Texas is extremely diverse. One-third of the population has some sort of Hispanic background, some of whom have families that have lived in Texas since the time it was part of Mexico, with a few tracing their Texas roots back to the Spanish era. There are also many German settlements (such as
Fredericksburg
and
New Braunfels
), as well as Norwegian, Polish, Czech, Swedish and French settlements. Also, a sizable number of African-Americans (mainly in North, East and Southeast Texas) and Asian-Americans (often in metropolitan areas of Texas) can be found. Although generally regarded as a conservative state, this varies significantly by geographic area; larger cities like Houston, Dallas and San Antonio, as well as towns along the Mexican border, are generally liberal, while rural parts of the state tend to be deeply religious and conservative. In the 2010s, the huge influx of upwardly-mobile college-educated millennials into the big cities has been turning Texas into a swing state.
Climate
Texas is a huge state and therefore experiences an extreme variety of weather. The state is very warm in the summer months, with temperatures often above 100ºF (38ºC). In West Texas and the Panhandle, summers are usually dry with fits of stormy weather. North (Dallas/Fort Worth region) and coastal (Houston region) areas have unstable climates (hence the oft-repeated saying about Texas weather: "If you don't like the weather, wait 10 minutes" – though 10 minutes later you might not like the change).
Thunderstorms are common, sometimes generating tornadoes and hailstorms. It is often warmer near the coast, though humidity can be unbearable in the summer. Conversely, the spring, autumn and winter are relatively pleasant for most of the state. It rarely dips below the freezing point in winter, except in the Panhandle region where the winters can get quite cold (
Lubbock
and
Amarillo
have suffered devastating blizzards in the past), and, though it is quite rare, even points as far south as Corpus Christi and Brownsville have seen snow.
Size
Again, the sheer size of the state is not to be underestimated. Brewster County in West Texas is larger in land area than
Rhode Island
and
Delaware
combined;
Texarkana
is closer to
Chicago
than it is to
El Paso
, El Paso is closer to
Los Angeles
than it is to
Beaumont
, and
Brownsville
is closer to
Mexico City
than it is to
Dallas
. If you are wanting to take in the full Texas experience, you will need ample time to do so.
Talk
Texas has no official language. However, as with the rest of the United States, English is the predominant language of the state. Spanish is also spoken by approximately one-third of the population, and is the first language of many residents from the towns on the Mexican border. However, don't assume that all Hispanic Texans speak Spanish. Some families have been in Texas for longer than Texas has been part of the U.S., and thus either speak only English, or use Spanish only as a second language. Texas also has small numbers of Chinese, Korean, Tagalog, and Vietnamese speakers as well.
Don't assume that the majority of people are going to have a "Texan" accent. While you will run into many that do, the majority of Texans, especially in the cities, speak in a General American accent and lack the "Texan twang" one associates with the state's residents.

Get in
Texas shares an international border with Mexico as well as a 600-mile coastline. It is bordered on the north by the state of
Oklahoma
, on the west by the state of
New Mexico
, and on the east by the states of
Arkansas
and
Louisiana
. As a state of the
United States
, all visa and passport rules of the U.S. apply.
By plane
Texas has several international airports, including the
Dallas/Fort Worth International Airport
(
DFW
), the largest and busiest airport in Texas and 4th busiest airport in the United States. It is a major airline hub and is relatively cheap to fly into. Houston has George Bush Intercontinental Airport (IAH), which is also a major hub and has the most international connections in the state. Austin (AUS), while not a major hub, has several flights to Europe and Latin America. Other smaller airports can be found in San Antonio and El Paso though almost every reasonably sized city in the state is served by some kind of air transportation.

By train

Three daily Amtrak trains serve the state. Firstly, the Texas Eagle between Chicago and San Antonio, with stops in Texarkana, Dallas and Austin. Secondly, the Sunset Limited between Los Angeles and New Orleans, with stops in Houston, San Antonio and El Paso. This train also conveys a through-car to and from Chicago three times per week. Finally, there's the Heartland Flyer travelling between Fort Worth and Oklahoma City.
Amtrak fares are often higher than a comparable flight and ride times are long, but travelling by train offers a unique perspective and spectacular views that can't be had from a car bus or plane for those who are interested. However, Amtrak is also notorious for delays as they don't own most of their tracks and have to wait to let freight trains pass on single tracked parts of the network, sometimes for hours.

By car

Texas is well-served from other points in the U.S. by the United States Interstate Highway system, the quality and condition of which is generally very good. There are many roads which cross into Texas from Mexico, most notably in McAllen, Brownsville, Laredo and El Paso. Due to the enormous amount of traffic from Mexico and Central America, Laredo is the country's largest inland port, and wait times at this and all border stations can often be tremendous. In all, Texas boasts over 72,000 miles of state and federal highways.
If you are not a U.S. citizen and you are driving into the U.S. from Mexico, you must have a visa or valid permit beforehand, as they are not issued at the bridges across the Rio Grande. If you are a U.S. citizen, you must present a passport to customs at the border crossings to re-enter the United States. Otherwise, your vacation in Mexico just got longer!

By bus

For the braver, more adventurous (and more frugal) passengers, the Greyhound bus may be another option. Please take into consideration that this mode of transportation is used by those who cannot afford air travel (as well as individuals preferring overland travel) and you may be riding with migrant workers, and very low income Americans. Even so, conditions in stations and on the buses are first class. The Greyhound takes you to remote cities within Texas, and can take you as far as Mexico City and all points in Canada. Passengers on Greyhound coming from Mexico must have a valid passport.

By boat

Major ports in Texas include Houston, Corpus Christi, Galveston, Beaumont, Port Arthur and Brownsville. Both the Port of Houston and the Port of Galveston are home ports for Cruise ships.

Get around
By car
The road system is almost universally excellent, and even the most remote points in the state can be accessed with an average sedan. Gas stations are numerous; however, in rural West Texas, do not press your luck. Texan highways are often built with parallel frontage roads and turnarounds at most exits. Speed limits are very strictly enforced in rural areas of the state; Texas state troopers will pull you over for an infraction as small as five miles per hour over the speed limit, as traffic fines are often an important source of income for many smaller towns. However, when traveling through larger cities, observing the "common speed" of traffic around you is much safer. The rural speed limit in Texas is generally 70 MPH, though it increases to 80 MPH on Interstates 10 and 20 in the sparsely populated far western portion of the state.
On the downside, Texas has one of America's worst traffic safety records and one of the highest number of alcohol-related traffic fatalities in America.
If you plan to drive around Texas, these are generally the most important routes for you to know:
#
Interstate 10
: Interstate 10 runs on an east-west route through Texas, connecting Beaumont, Houston, San Antonio, West Texas and El Paso.
#
Interstate 20
: Also running on an east-west route, Interstate 20 connects Longview, Tyler, the Metroplex, Abilene, Midland and El Paso.
#
Interstate 27
: A north-south route, Interstate 27 connects Amarillo and Lubbock.
#
Interstate 30
: Although it has a brief run in Texas, Interstate 30 connects Texarkana and the Metroplex.
#
Interstate 35
: The primary north-south route in Texas, this interstate connects Laredo, San Antonio, Austin, Waco and the Metroplex.
#
Interstate 40
: The primary east-west route of the Panhandle region, Interstate 40 connects Amarillo to parts of Oklahoma and New Mexico.
#
Interstate 45
: A north-south route connecting the Metroplex, Houston, and Galveston.
#
US 59:
The north-south route across Eastern Texas, this route connects Texarkana, Houston, Victoria and Laredo. The segment from Rosenberg to Cleveland, running through Houston, is now signed as
Interstate 69
. The latter route will eventually run northeast to southwest, connecting Nacogdoches, Houston, and Victoria before splitting into three segments in Victoria. One will follow a generally coastal route through Corpus Christi to Brownsville. The other two will follow inland routes, one to the western Rio Grande Valley cities and the other to Laredo.
#
US 67
: A north-south route, this road runs somewhat northeast to southwest, connecting Texarkana, the Metroplex, San Angelo, Fort Stockton, Marfa and Presidio.
#
US 87
: Another north-south route, this road runs somewhat more northwest to southeast, connecting Amarillo, Lubbock, San Angelo, Fredericksburg, San Antonio and Victoria.
By plane
Texas is home to three major airlines:
American Airlines
, based out of Dallas-Ft. Worth International Airport,
United Airlines
, based out of Houston George Bush Intercontinental Airport, and
Southwest Airlines
, with hubs in Austin, Dallas Love-Field, And Houston Hobby. Southwest is the main budget airline and flies throughout Texas and most of the United States. Travel to any destination world-wide is quite painless from the larger Texas airports. Nonstop flights to and from Austin include London, Frankfurt, Stockholm, Amsterdam, and Barcelona. Nonstop flights to and from Houston's(
IAH
) include London, Paris, Amsterdam, Frankfurt, Moscow, Dubai, Doha, Buenos Aires, São Paulo, Bogota, Lagos, and Tokyo. Nonstop flights to and from Dallas/Fort Worth's(DFW) include London, Paris, Amsterdam, Frankfurt, Madrid, Buenos Aires, São Paulo, Santiago, Dubai, Tokyo, Seoul, and Sydney.

By train

Since Texas cities are geographically dispersed, travel by train is expensive and often inconvenient, though Amtrak does provide several lines and a private company is acquiring land for a Japanese-style bullet train between Houston and Dallas, the two largest urban areas. Passenger service is no longer an option for cities in the Panhandle or southern Texas. Again, the size of the state is startling; traveling across the width of Texas (from Orange, in the eastern extremity, near Houston, to El Paso in the western extremity) is roughly the same distance as one would encounter while traveling from El Paso to Los Angeles or from Houston to Jacksonville, Florida. Texarkana, in the northeast corner of the state, is closer to Chicago than it is to the extreme southern tip of Texas. The far northwest corner of the Panhandle is closer to Bismarck, North Dakota than it is to Brownsville.

By bus

Greyhound provides intercity bus service. Other bus carriers include TNM&O, Kerrville Bus Co. & Americanos. There are increasing number of bus lines that serve Texas' Mexican population, running routes across the border to regions such as Mexico City and Chihuahua.

By thumb

Along with Oklahoma, Oregon, and Missouri, Texas is one of the few U.S. states that allow foot traffic on all toll-free Interstate highways (except within the city limits of El Paso). This makes hitchhiking relatively easy.

See
History
The Alamo in San Antonio, where the erstwhile Republic of Texas saw its most tragic hour. Here some 200 men under siege by a Mexican army of 1,500 or more bravely refused to surrender, and gained immortal fame.
San Jacinto Battleground State Historical Park, Houston. This is the site of the decisive 1836 battle between Texians led by Sam Houston and the Mexican army under the dictator Gen. Santa Anna, in which Texas gained independence. The San Jacinto Monument, the park's 570-foot-tall centerpiece, is fifteen feet taller than the Washington Monument and the world's tallest monumental column (everything is bigger in Texas!). The battle is counted among those having the greatest impact on history. Within a dozen years of its defeat, Mexico had lost not only Texas, but the territory of the future states of California, Arizona, Nevada, Utah, and New Mexico. Don't forget to make time to visit the Battleship Texas, permanently moored nearby.
Galveston was a prosperous port city when a hurricane hit in 1900, wiping most of its buildings and 6,000 to 8,000 of its residents off the map in America's worst ever natural disaster. The city rebuilt on sand pumped in from the sea behind a 17-foot high seawall, but never regained its former position. A few buildings that survived the storm, and others built after the disaster and then protected from replacement by the city's decline, today form a handsome historic downtown district.
After Texas was annexed, the U.S. and Mexico proceeded to quarrel over the border. General Zachary Taylor was ordered by President Polk to set up and to mobilize ground troops at Fort Texas/Fort Brown. During the American Invasion of Mexico, 1846 to 1848, two historic battles took place in Brownsville the Battle of Resaca de la Palma and the Battle at Palo Alto
Fort Davis National Historic Site - Partially restored fort, home of the Buffalo soldiers (the first peacetime all-black regiments in the regular U.S. Army)-- located in the town of Ft. Davis north of Big Bend Nat Park. In the surrounding Davis Mountains is MacDonald Observatory and Ft. Davis State Park. A scenic loop drive goes through the forested mountains and down on the desert prairie; you may see deer, pronghorn (also called antelope), javelinas (also called peccaries), roadrunners, eagles and some very beautiful scenery.
The Fort Worth Stockyards offer a look into the past, when cattle drives and cowboys were all the rage.
Lubbock Lake Landmark State Historical Park, Lubbock. Evidence of human occupation dating back several millennia is strewn across this South Plains park. Archaeologists even today frequently discover new artifacts.
Dealey Plaza, Dallas. One of the top tourist attractions in the state, this is where the assassination of John F. Kennedy occurred on 22 November 1963. Visit the Sixth Floor Museum in the infamous Texas School Book Depository building nearby for related history and artifacts, including Lee Harvey Oswald's sniper rifle and Jack Ruby's iconic hat.
The state capitol in Austin is a pink granite look-alike to the nation's capitol, with a gorgeous interior under a spectacular rotunda. It is one of several state capitols taller than the national one. In the nearby Bob Bullock Museum of Texas History, a Disney animatronic version of Sam Houston narrates the story of Texas.
The Rio Grande has cut a pass through the Southern extension of the Rocky Mountain chain, here called the Franklin Mountains, found in the center of El Paso. Three Spanish missions south of the city -- Ysleta founded 1682, Soccorro Mission 1759, and San Elizario Chapel 1789 -- are some of the oldest still functioning churches in the U.S. The campus of UTEP, the University of Texas at El Paso, features buildings, even parking garages, which improbably enough are constructed in the Bhutanese style of architecture, unlike any place in the country.
Fun and Games
Culture and "Texana"
The King Ranch, along the Gulf Coast, is a working ranch bigger than the state of Rhode Island.
As the largest city on the US/Mexico border, El Paso is a hotbed of Hispanic culture in America with a flavor that is more Mexican than Texan.
Not to be missed is the extraordinary Hill Country, with its fields of wildflowers covering sprawling cattle ranches.
Nature
Do
Take a leisurely inner tube trip, floating down the Comal, Guadalupe, San Marcos, Brazos, or Frio rivers.
Spend the weekend living the Old West at a Dude Ranch
Hike and climb through the natural wonders of the Palo Duro Canyon near Amarillo.
Enjoy live music and Western heritage at the Houston Livestock Show and Rodeo, held every spring at Houston's Reliant Park.
Pique your curiosity about Texas' storied history at the Alamo in San Antonio.
Take in a show in Houston's Theatre District - the largest performing arts district outside of New York City.
Sports fans will want to see some of America's winningest and iconic professional and collegiate sports teams, including the Dallas Cowboys, the Texas Rangers, the Dallas Mavericks, the San Antonio Spurs, University of Texas Longhorns, and the Texas A&M Aggies.
Eat
Barbecue is the mainstay of any true Texan's diet (some Texans will frown at you if you call it B-B-Q). The International Barbecue Cookoff is held annually in Taylor, TX (northeast of Austin). A Texas specialty is chopped or thinly sliced beef brisket, usually served with a slice of white bread, pickles, onions, and sauce in a separate container (although Central European-style sausage is also common). Classic sides are coleslaw, beans, and potato salad.
Chili is the official state dish of Texas. There are many varieties of chili, but original Texas-style chili contains no beans. The place to try all the varieties is the International Chili Cookoff, held on the first weekend in November in Terlingua, TX.
Tex-Mex is Mexican cuisine with Texas flair. Take ancient traditions (such as filled tortillas) and add beef, sauces, cheeses and spices, and Tex-Mex is born. Nachos, burritos, crispy tacos, crispy chalupas, chili con queso, chili con carne, chili gravy, and fajitas are all Tex-Mex inventions. Serving tortilla chips and a hot sauce or salsa con queso as an appetizer is also an original Tex-Mex combination, and one that Texan diners insist on. While Texans are generally nice people, and won't be easily offended, it's worth repeating: Tex-Mex food is most definitely not the same as Mexican food, a point locals will be all-too-happy to point out.
Down Home Cookin' is a blend of American and German cuisine brought about by the necessity of cooking from the back of a chuck wagon. Meals include steaks, stews, casseroles, breads and pies. There are many steakhouses around the state, notably the Big Texan Steak Ranch in Amarillo, Bob's Steak and Chophouse in Dallas, Fort Griffin General Merchandise in Albany and Taste of Texas steak house in Houston's west side.
Chicken Fried Steak is cube steak pounded until tender, breaded, and fried in a pan, usually topped with a peppery, creamy white gravy and served with a side of mashed potatoes and beans. CFS (as it's sometimes known) can be found everywhere from school cafeterias, to fast food joints, where it may be served on a sandwich, to upscale eateries (with a creative twist, of course). Its presence on the menu is a sure-fire way to tell if you're in Texas - just don't ask for it "rare" or "well done"; it's not that kind of steak!
Drink
Texas has many cities with fabulous nightlife. Some of the more notable include:
Austin: 6th Street and the Warehouse District.
Dallas: Uptown, Deep Ellum, and Greenville Avenue districts.
Fort Worth: the Historic Fort Worth Stockyards including the world-famous Billy Bob's Texas, which claims to be the largest Honky-Tonk in the world (it even has its own rodeo arena). Also, in Fort Worth's surprisingly clean and vibrant downtown area, there is Sundance Square, where one can find food, drink, and entertainment ranging from live music to first-run movies.
Historic San Antonio: Downtown/Riverwalk, the Southtown Arts District and the Pearl Brewery District.
Lubbock: Depot District.
The maximum legal Blood Alcohol Content (BAC) limit for adults is 0.08.
In early 2006, the controversial Texas Alcohol and Beverage Commission (TABC) program that allows for "public intoxication" arrests in any public area or business establishment, including bars, drew national attention. This was due to an unfortunate incident where people staying in a hotel were arrested for being intoxicated in that hotel's bar. There has been enough negative feedback from the public regarding the TABC program that it has been suspended for review.
Texas beers
Texas produces a number of famous beers, particularly German-style beers, which are available throughout the state and beyond.
Spoetzl BrewerIn Shiner is famous for producing Shiner Bock, the best selling specialty beer in the state.

Anheiser-Busch's Houston brewery produces Ziegen Bock, sold only in Texas.

Lone Star BeerBrewed in San Antonio, is billed as the "national beer of Texas", but is sold as far away as New York — and reportedly even spotted in Tallinn, Estonia.
There are also several important regional breweries, such as Saint Arnold and Southern Star in Houston and Real Ale near San Antonio.
Stay safe
Crime
The crime rate in Texas is relatively low. In the larger cities, if you stay in the tourist areas you will be generally safe (talk to your hotel concierge or manager if you aren't sure about a certain area). The rural areas have a very low crime rate. Texans have a reputation for carrying firearms or resolving disputes with gunfire, but such actions are not significantly more common here than in other parts of the US. Concerns about crime spilling over from Juarez across the border into El Paso are unjustified, as El Paso remains a very safe city. Of course, Juarez sadly remains a very unsafe city, and El Pasoans will very strongly advise that you do not cross the bridges.
Law enforcement is provided statewide. All major cities and almost all towns have a police department, and all counties maintain a sheriff's office. However, in some more sparsely populated areas of the state agencies may be more understaffed and spread out. This is especially true in West Texas, where many towns are too small to operate police departments, and county sheriff's offices may be understaffed and spread out over enormous land areas. Just as in the rest of the United States, the number "911" should be called in the event of an emergency.
Policing on the state level is generally provided by the Texas Highway Patrol. This agency mainly enforces state traffic laws, but also provides more localized law enforcement services in areas like West Texas. The Texas Highway Patrol has an outstanding reputation in the United States for being extremely courteous and professional. Officers of this agency (called "troopers") can be easily recognized by their characteristic tan uniform and matching cowboy hat. The Texas Rangers, despite being internationally known and storied, are unlikely to be seen by the public and are not prominent in everyday police work.
Despite stories of extremely harsh and brutal justice in Texas, law is executed in the Lone Star State in just as fair a manner as in any of the other forty-nine states.
Social Issues
LGBTQ travelers
If you're LGBT, it's strongly recommended that you stay out of certain areas of Texas if you are LGBT especially in the rural areas outside of the major metropolitan areas. Much of Texas is not LGBT friendly.
Gun politics
Texas has a very strong
gun culture
, owing to its rural character, strong hunting traditions, and its many U.S. military bases, and gun ownership is considered by many Texans to be a basic human right. While the vast majority of people who carry guns are kind, law-abiding people who will not cause any trouble for anyone, even if you personally oppose gun control, you should avoid discussing gun politics as it arouses many strong emotions and opinions in many Texans. Under Texan law, it is illegal for any establishments to restrict the carrying of firearms in public spaces. Texas also allows its residents to use deadly force to defend their property (even of minimal value), and not just exclusively for self-defense. In rural areas, vertical stripes of purple paint on trees or posts mean "no trespassing."
Narcotics
Texas has very tough laws regarding
narcotics
. Simple possession of even small amounts of any illegal substance can cause you significant and expensive legal trouble.
Near the Mexican border, it is very common to encounter CBP (Customs & Border Patrol) agents. They are generally somewhat gruff, but always professional. If you encounter a CBP roadblock while driving, relax and answer any questions calmly and honestly. The agents are looking for drug cartel members and smugglers, and are unlikely to bother the average tourist.
Severe Weather
Heat
The startling heat of a Texas summer is not to be underestimated. The state has experienced temperatures as high as 120ºF (49ºC), and though this extreme is rare, it is a good indicator of how hot things can get. Areas from north central Texas down to the coast also tend to experience stifling humidity during the spring and summer months, so pack accordingly with plenty of loose, light colored clothing.
Western portions of the state tend to experience higher temperatures and lower humidity. It is true that the Texas deserts are beautiful, but the heat can be dangerous without the proper precautions. Bring plenty of water and sunscreen. If you are venturing off into the desert, it might be best to do so later in the afternoon once the sun has begun to lower in the sky. Do not go alone, and always let someone else know where you will be going and when you should return. If you are going to Western Texas, see
Desert safety
.
Hurricanes
Be aware of the weather during hurricane season on the coast (June through November, though hurricanes move slow and provide days to weeks of warning).
Tornadoes
The eastern and central regions of Texas are located within the infamous
"tornado alley"
. Always maintain a vigilance of any severe weather threats while traveling through or to these regions of the state during the spring and summer months. Dangerous weather conditions can arise suddenly, and if a traveler is unprepared, dire consequences may be the result. Tornadoes in this region can be exceptionally large and deadly. If there is an eminent threat of such weather, do not stay outside to take pictures. Do not try to outrun a tornado in your vehicle. Seek immediate shelter!
Refer to the
Tornado safety
page for further information.
Go next
The following U.S. states share borders with Texas:
New Mexico - Texas's western neighbor was a Spanish and then Mexican colony until the Mexican War of the 1840s, and retains a culture that is heavily influenced by its native and colonial past.
Oklahoma - The state's northern neighbor has been a state since only 1907 and retains some of the pioneer spirit from its early days as a frontier, along with a lot of Native American history and culture.
Arkansas - Texas shares a small border to the northeast with "The Natural State", which is home to the Ozark Mountains in the northwest while the south and east of the state has flatter land and shows more of its agricultural heritage.
Louisiana - Home to New Orleans, this state on Texas's eastern border offers a unique culture.
These Mexican states also share a border with Texas: