Toledo (Ohio)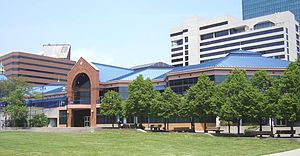 Toledo
is a city of 280,000 people (2015) in northwestern
Ohio
, on the Maumee River, at the edge of Lake Erie. Although not as important as it once was, Toledo's past as an industrial powerhouse gave it cultural institutions that rival larger cities like
Chicago
.
Understand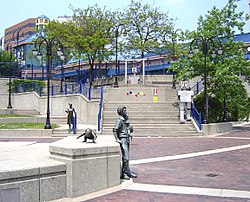 History
People had big dreams for Toledo. The location of the city at the end of Lake Erie was an ideal
Midwest
port, but was in the inhospitable Great Black Swamp. Early settlers spent years digging drainage ditches through the swamp, and lining them with clay tiles, battling disease along the way. Due to a border dispute,
Michigan
and Ohio briefly went to war over the land containing Toledo in the 1830s. But because of a series of blunders, nobody was killed. By an act of Congress, Ohio was awarded Toledo, while Michigan received the
Upper Peninsula
. Later settlers came over from Eastern
Europe
, or up from down
south
, to work on the Miami and Erie Canal, and still later to work in local
factories
that made early automobiles and auto parts. Because of its industrial heritage Toledo became the birthplace of Libbey Glass, modern chewing gum, the modern scale, and Jeep vehicles.
Toledo today

Today, Toledo is a city with a metro population of 608,000, the fourth largest city in Ohio. Toledo has a big local university, an independent daily newspaper, and historic buildings downtown, some of which have been turned into artists' lofts. The cityscape today provides some good opportunities for photographs of
derelict buildings
. Toledo is also home to the local favorite Toledo Mud Hens
minor league baseball
team. They play in the Fifth Third Field in downtown Toledo. Near downtown, the Old West End is a beautiful neighborhood of Victorian mansions, and is where the world-class Toledo Museum of Art and its glass museum can be found. A world-class Toledo Zoo is a few miles to the south. In the north end, there is the
Polish
Village where it is common to see storefronts written in Polish. The food in Toledo is worth stopping for. As well as the many diners in the area, many ethnic eateries should not be missed, including Tony Packo's famous
Hungarian
hot dogs, Hungarian baked goods, classy
Middle Eastern
places such as the Beirut, and delicious
Indian cuisine
from the Tandoor. True or not, Toledo likes to think that it has the most restaurants per capita in the entire country. Toledo is also one of the most productive ports on the Great Lakes, and it's factories boast one of the highest robot per capita rates in the nation.
Climate
Toledo has four distinct seasons. The spring in Toledo tends to be quite pleasant, and presents a good opportunity for exploring Toledo's parks and gardens. Summers can range from pleasantly warm to sweltering heat, and it is during this time when Lake Erie becomes hospitable for things like swimming and other
water sport
. The fall is much like spring, and the trees around the city gain vibrant colors as the leaves begin to fall off, giving the parks a different character entirely. Winters tend to be strong in Toledo due to the Lake Effect, and while there are no mountains for skiing, there are plenty of other opportunities for winter sports such as
cross country skiing
and
Ice skating
.
Get in
By plane
phone: +1 419-865-2351

address: 11013 Airport Highway

The primary airport serving Toledo. Although it is relatively small, it offers some direct flights to larger cities like Chicago, and Charlotte by major airlines such as American Airlines and Allegiant. It also offers some General aviation facilities.

Detroit Metropolitan Wayne County AirportThe nearest major regional/international airport.
Airport Shuttle Services

phone: +1 313 759-7741

Available from Toledo to Detroit Metro Airport by reservation.
Toledo Suburban AirportA General aviation airport on the outskirts of Toledo.
By bus
phone: +1 419-248-1477

address: 415 Emerald Ave

Greyhound makes regular stops in Toledo, and shares its station with Amtrak (see below)
By train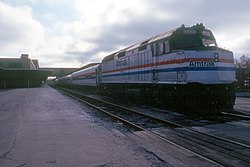 Toledo is served by
Amtrak
via two daily trains. The
Capitol Limited
between
Chicago
and
Washington, D.C.
and the
Lake Shore Limited
between Chicago and
Boston
,
New York City
.
Martin Luther King Jr. Train Station

address: 415 Emerald Ave

Serviced by Capitol Limited and Lakeshore Limited Lines. Has a waiting room and ticket office. All Amtrak trains stop at the Martin Luther King, Jr. Plaza train station, about south of the city center. Greyhound buses connect at this station.
By car
Toledo sits at the intersection of I-75 and I-80/I-90, allowing easy access from
Detroit
,
Dayton
,
Cincinnati
,
Chicago
and
Cleveland
. Those travelling through the
Midwest
frequently pass through it.
By boat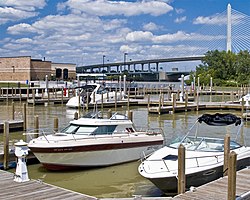 As a port city, Toledo has many marinas, offering access to the cities and islands of Lake Erie.
Get around
The downtown core of Toledo is fairly walkable. Beyond downtown walking becomes notably less efficient and taking a car, bike, or public transit is ideal.
By bus
TARTAToledo's public bus system. Offers a limited route network, mainly aimed at commuters in the downtown area.
By bike
ToleGOThe city sponsored bike-sharing program. Bike parking hubs are centered on the downtown core and range from I-75 to the east shore of the Maumee River.
By foot
Toledo PedwayIn the downtown core there is an underground footpath that connects various buildings. While many of the paths have been closed off, the remaining paths make for interesting urbex.
See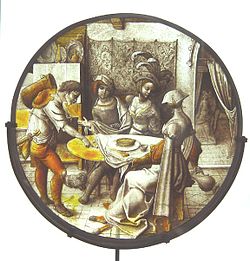 Museums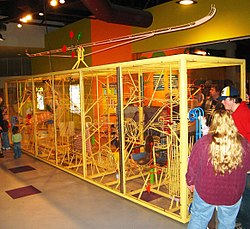 phone: +1 419-244-2674

address: 1 Discovery Way

A science museum and activity center on the banks of the Maumee river. Provides a variety of exhibits and activities, including a tightrope counterweight bike, rideable yoyo, an optical illusion exhibit, an agricultural exhibit, a water exhibit, a nutrition exhibit, an energy exhibit, and simulated rollercoaster.

The Blair Museum of Lithoplanes

phone: +1 419-245-1356

address: 5403 Elmer Dr

A museum dedicated to lithoplanes - translucent plaques engraved with art designed to be lit from the back.

J. H. Fentress Antique Popcorn Museum

phone: +1-419-308-4812

address: 7922 Hill Ave, Holland

Contains a collection of popcorn containers, machines, and advertising
Architecture
Much of the notable architecture in Toledo dates from about 1860 to 1960, typically in Victorian, Neoclassical,
Art Deco
, or modern styles.
Queen of the Most Holy Rosary Cathedral

phone: +1 419-244-9575

address: 2535 Collingwood Ave

The mother church of the Roman Catholic Diocese of Toledo. Its Spanish Plateresque architecture is inspired by Toledo's namesake, Toledo, Spain. The church contains many statues of biblical figures and an Ernest M. Skinner pipe organ.

The Old West EndThe blocks north of the Art Museum. Historic neighborhood full of huge old mansions and 100-year-old trees. You can tour these homes at Christmas and at a festival during the first weekend in June.11

phone: +1 419-885-8381

address: 5645 N Main St (Sylvania)

Contemporary art gallery

Pythian CastleBuilt for the Knights of Pythias in 1890, this building features a large turret.

James M. Ashley and Thomas W.L. Ashley United States CourthouseA prime example of Neoclassical architecture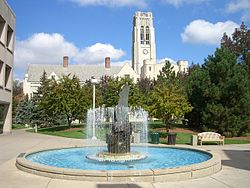 phone: +1 419-530-4636

address: 2801 W Bancroft St

A public university in the heart of Toledo Ohio. Founded in the 1870s, the campus is host to historic architecture, and the Ritter Planetarium.

address: 6832 Convent Blvd

A private Franciscan university. Hosts the Appold Planetarium.

phone: +1-419-517-5533

address: 5717 N Main St (Sylvania)

Includes a preserved 1858 railway depot, a one room schoolhouse made of stone, a replica barn, a log cabin, and a garden.
Attractions
Sculpture in the ParkSculpture Garden
Do
Festivals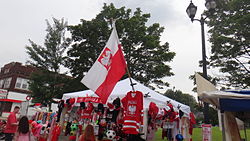 address: 3624 Seaman Rd Oregon

Large German American ethnic festival. Festivities include Steinstossen (Swiss rock throwing), Masskrugstemmen (Contest to hold a 1 liter stein of beer for as long as possible), a Fußball (Soccer) Tournament, Pretzel eating contests, M.I. Hummel Lookalike contest, music, and dancing.

The Polish Festival

address: Langrange St

A celebration of Polish ancestry in Toledo.

Pizza PaloozaA competition where local pizza restaurants compete to win best pizza award. There is also a pizza eating challenge.

Old West End FestivalAn annual festival held in early June. Features the King Wamba Carnival Parade, 5k stampede, art fair, beer garden, Victorian house tours, and artwork. Discounts for house tours are available if canned food is donated to charity.

Crosby Festival of the ArtsAn arts festival held in the Toledo Botanical Gardens.

Glass City ConAnnual anime convention. Features special guests, tabletop gaming, video games, and other activities.

Toledo Sister Cities International Festival

address: 401 Jefferson St

As a city that helped popularize the sister city concept, Toledo celebrates the culture of its sister cities of Toledo in Spain, Bekaa in Lebanon, Coimbatore in India, Csongrád County and Szeged in Hungary, Delmenhorst, in Germany, Hyderabad in Pakistan, Londrina in Brazil, Poznań in Poland, Qinhuangdao in China, Tanga in Tanzania, and Toyohashi in Japan. The festival also celebrates the culture of Toledo residents and their heritage.

phone: +1 419 385-5721

address: 2 Hippo Way

A holiday event where the zoo is strung up with Christmas lights arranged to look like animals.

phone: +1 419 385-5721

address: 2 Hippo Way

Held at nights, the zoo is lit with Asian style paper lanterns of animals and flora. There are also events such as gymnastics and martial arts performances. The zoo concessions also offer Chinese American and Asian fusion food.
Performing arts
Sports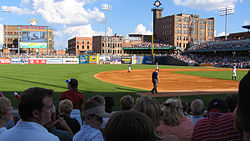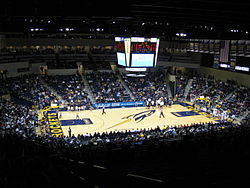 phone: +1 419-725-HENS

address: 406 Washington St

Toledo's legendary AAA baseball team (Detroit Tigers affiliate) plays their home games at Fifth Third Field in downtown Toledo. It was named the best minor league ballpark in America by Newsweek magazine. It has plenty of parking, great food, and a great atmosphere.

phone: +1 419-725-9255

address: 500 Jefferson Ave

Toledo's pro Ice hockey team. ECHL affiliate of the Detroit Red Wings.

phone: +1 419-530-GOLD

address: 2801 W Bancroft St. (Savage Arena)

NCAA Division I teams of the University of Toledo, with 6 men's and 10 women's teams competing in the Mid-American Conference. As with most major colleges, the most-followed sports are football and men's basketball, and the most important venues are on campus. The football team plays at the , which was built during the Great Depression but renovated several times since, though it retains its original stonework. The basketball teams (men's and women's) play at Savage Arena, which also houses the central ticket office for all Rockets sports.

Toledo SpeedwayHosts the Menards 200 race and the Sioux Chief PowerPEX 200 race.

Marathon ClassicA woman's golf event.

Toledo ReignToledo's pro woman's football team.
Gaming
phone: +1 419-661-5200

address: 1968 Miami St

Northwest Ohio's primary casino.

phone: +1 567 277-0537

address: 2538 Woodville Rd, Northwood

Video arcade on the outskirts of Toledo.

address: 3154 N Towerview Blvd

The University of Toledo's student-run gaming convention. Includes tabletop and electronic gaming, as well as a games bazaar.
Outdoors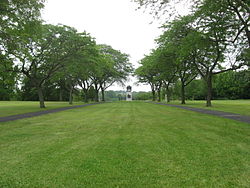 Learn
phone: +1 567-661-7000

address: 30335 Oregon Rd

A former farm turned community college. The campus is mashup of farm remnants, post modern buildings, and the odd college facility such as a 727 aircraft in the middle of an simulated city. Hosts a number of small workshops on topics ranging from cooking to ghost hunting.
Buy
Eat
Toledo has a vibrant scene with many restaurants serving cheap but good food.
Toledo has a few local chains that don't extend far beyond the city, notably Rudy's Hot Dogs, Balance, and Gino's.
Budget
Rudy's Hot DogsA well-known restaurant chain found throughout the Metro Toledo Area.

phone: +1 419-214-1640

address: 4034 Monroe St. Toledo, OH 43606

A small pizzeria that focuses on topping variety. Offers vegan options.

Mr.FreezeSoft serve ice cream in huge portions for cheap prices. Try the Buckeye Blast Sundae. Cash only.

phone: +1 419-517-8454

address: 6600 W Sylvania Ave

A nerdy coffee and pastry shop that also sells tabletop and board games, with large tables to accommodate them. Offers a miniature bar for painting minis. Sells espresso, tea, and specialty drinks.

phone: +1 419-472-3567

address: 3981 Monroe St

Local pizza chain. Sells pizza pasta, and subs.
Mid-range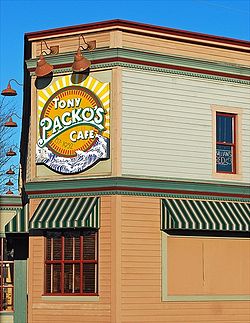 phone: +1 419-691-6054

address: 1902 Front St

The original Tony Packo's, which has been serving its hometown favorites for over 70 years. Packo's Hungarian food was made world famous by several mentions on the TV series M
*A*S*H by Max Klinger (played by Toledo native Jamie Farr). They have hot dog buns signed by celebrities. If you're lucky enough to spare any amount of time here be sure to order at
least
one cup of chili, which is rumored to put some
Cincinnati
brands to shame.
phone: +1 419-691-6054

address: S Superior St

The downtown branch of this hometown chain. The staff at this location is very hospital and personable.
phone: +1 419 243-2222

address: 215 N Summit St

Asian fusion that combines Chinese, Indian, Thai, Japanese, and Korean influences under one roof. Sells Asian inspired bowls and tacos. Serves Bubble Tea that uses fresh tapioca bubbles and cold brewing. Has many vegetarian and vegan options.
phone: +1 419-244-7722

address: 519 Monroe St

A Detroit-based Chicago-style deep-dish pizza chain downtown near the Mudhens stadium. Call ahead and delivery ordering available.
phone: +1 419-476-0500

address: 3945 N Detroit Ave

Italian family restaurant.
phone: +1 419-558-3900
address: 4625 W Bancroft St
Splurge
Drink
Warehouse DistrictThe Warehouse District in downtown Toledo is an area of revitalized historic warehouses centered around the baseball and hockey stadiums. Among the popular bars and restaurants in this area are the Blarney, Ye Old Cock and Bull, Black Cloister Brewing Co., M'Osteria, Fleetwood's Tap Room, The Durty Bird, the Bronze Boar, Homeslice Pizza, and the Tin Can. The district is very walkable and most of these establishments feature live music on the weekends.
The Attic on AdamsA bar in the Uptown Area popular with the younger and hipster crowds. Wide variety of draft and bottled craft beers and a varied menu. On the first floor is Mano's Greek restaurant.
Jo-Jo's

address: on Monroe St right by I-75

A bar in West Toledo known for their half-price pizzas and dollar beers. They also have free pool on Tuesdays.
The Orchard Inn

address: on Sylvania Avenue in between Douglas and Secor

A bar in West Toledo known for very intense pool games between locals. It has shuffleboard as well.
phone: +1 419-243-1302

address: 27 Broadway St

Craft brewery inside a historic former hotel, known for their variety of microbrews and wood-fired pizzas. A sports bar and cafe are on the first floor, and a brewpub and steakhouse on the second floor.
Sleep
Budget
phone: +1 419-482 7777

address: 1705 Tollgate Dr, Maumee

Offers free WiFi, a heated indoor pool, a business center, a limited fitness center, and included breakfast. Has a restaurant on site.
Mid-range
phone: +1 419-517-2000

address: 5480 S Main St, Sylvania

Offers free WiFi, breakfast, a fitness center, and a business center. Rooms have HD flatscreen TVs.

Maumee Bay Lodge & Conference Center

phone: +1 419-836-1466

address: 1750 State Park Rd #2

The lodge is along the shore of Lake Erie with a two-story stone fireplace. The 120 guest rooms with private balconys gives a views of the surrounding park.

Radison Hotel at the University of Toledo

phone: +1 419-381-6800

address: 3100 Glendale Ave

Offers included WiFi, an indoor pool, and a fitness center. It's at the University of Toledo medical campus, which is a fair distance from the main campus. Has a sports bar on site.
Splurge
phone: +1 419-241-3000

address: 101 N Summit St

Tallest hotel in Downtown Toledo with sweeping river views and Fifth Third Field - home of the Toledo Mud Hens

Renaissance Toledo Downtown Hotel

phone: +1 419-244-2444

address: 444 N Summit St

Offers free WiFi in the lobby.
Stay safe
Drive with caution during the winter. Black ice can easily form on the roads due to the closeness of the lake

Connect
Toledo has two primary area codes: 419 is the original area code, and 516 is the newer area code. You must dial the area code for all numbers.
Zip codes follow the 436xx format.
Toledo-Lucas County Public Library

phone: +1 419-259 5200

address: 325 Michigan St

Beyond books, the Toledo Public Library offers Wi-Fi, computers, printing, a mini makerspace, and a video game room. With a library card you can check out DSLRs, action cameras, and camcorders - useful if you lost or forgot your camera. Hosts a variety of events ranging from visiting authors, to cooking and nature shows. Some services are limited to specific branches.

Toledo Main Post Office

phone: +1-419-245-6802

address: 435 S Saint Clair St
Cope
Newspapers
phone: +1 419-724-6000

address: 541 N Superior St

Toledo's daily newspaper. First published in 1835, The Blade is the oldest business operating in Toledo, and has won a Pulitzer Prize for investigative reporting. The Blade covers ongoing events in the local area, as well as some national stories.

phone: +1 419-530-7788

address: 2801 W Bancroft St

A weekly student newspaper run independently by University of Toledo students.
Radio
phone: +1 419-380-4600

address: 1270 S Detroit Ave

Toledo's public radio station. Airs NPR and PRI content.

phone: +1 419-530-4172

Alternative rock from the University of Toledo. Also broadcasts Toledo Rockets sports.

WXTS-FMA Jazz station operated by Toledo City Schools.
Television
WGTE-TVToledo's public television station. Airs HD content from PBS, Create, and the Ohio Channel.
Go next
Perrysburg is a well to do suburb south of Toledo.
Bowling Green is a small college town just south of Toledo on I-75.
Cedar Point amusement park is about one hour east in Sandusky.
Cleveland is a couple hours east on I-90 and the Ohio Turnpike.
Along the southern shore of Lake Erie are a large number of public North Coast Beaches. The beach at Maumee Bay State Park in Oregon, just east of Toledo is one of the nicest.
Located east of Toledo and west of Cleveland, a group of picturesque and festive Lake Erie Islands are accessible via ferry. Ohio Route 2 East Exit 163 North Port Clinton for the Jet Express or Ohio Route 53 North for the car ferry out to Put-in-Bay. In addition to several Ohio State Parks on the islands, there is plenty to do including wineries, restaurants, bars, marinas and beaches.